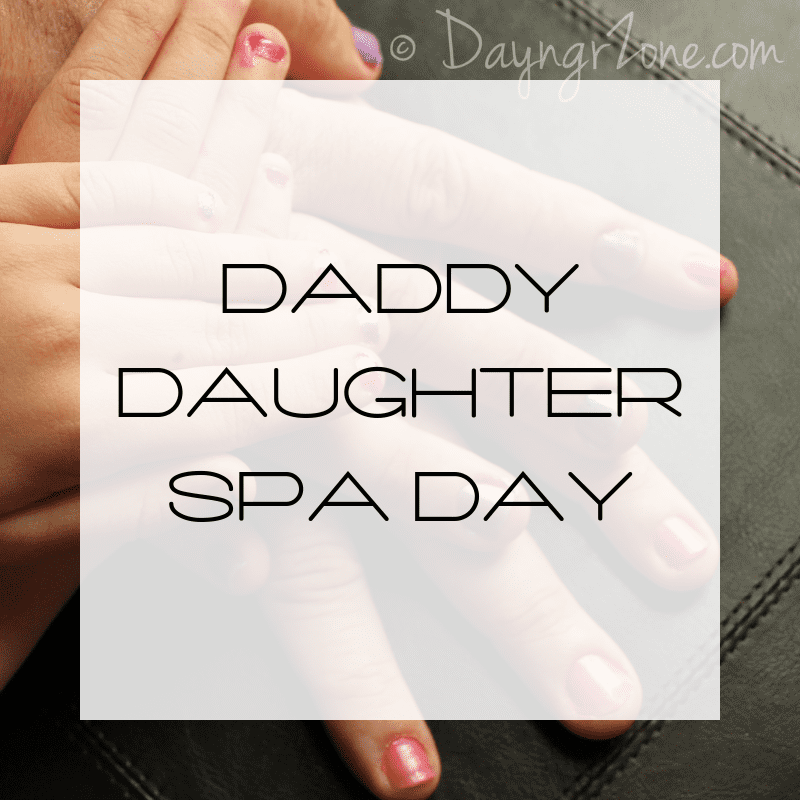 This weekend my little one has been feeling pretty icky. Her brother got to have a play-date yesterday and because she was sick, she wasn't able to join in on the fun. But being under the weather doesn't mean she can't have fun at home. She hatched a plan to get her daddy to have a daddy-daughter spa day today, since she was stuck at home. She convinced him to paint her nails and in turn, she would get to paint his. I have to say, I was pretty amazed to see their pretty purple and pink nails. Never underestimate the power a little girl has over her daddy.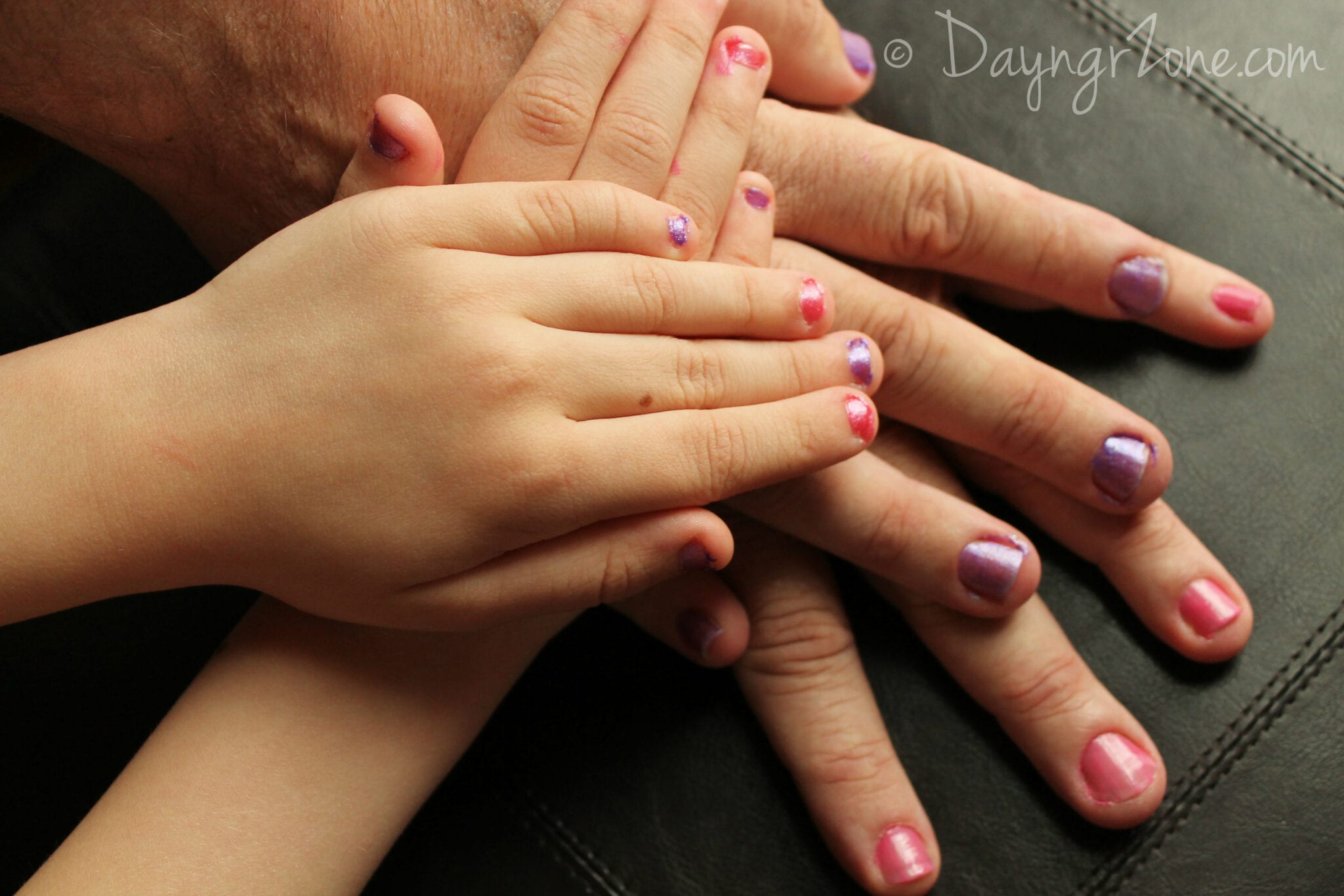 Pretty darn cute, isn't it?
What fun things do you do when your kids are at home and feeling a bit unwell? I'd love to know.