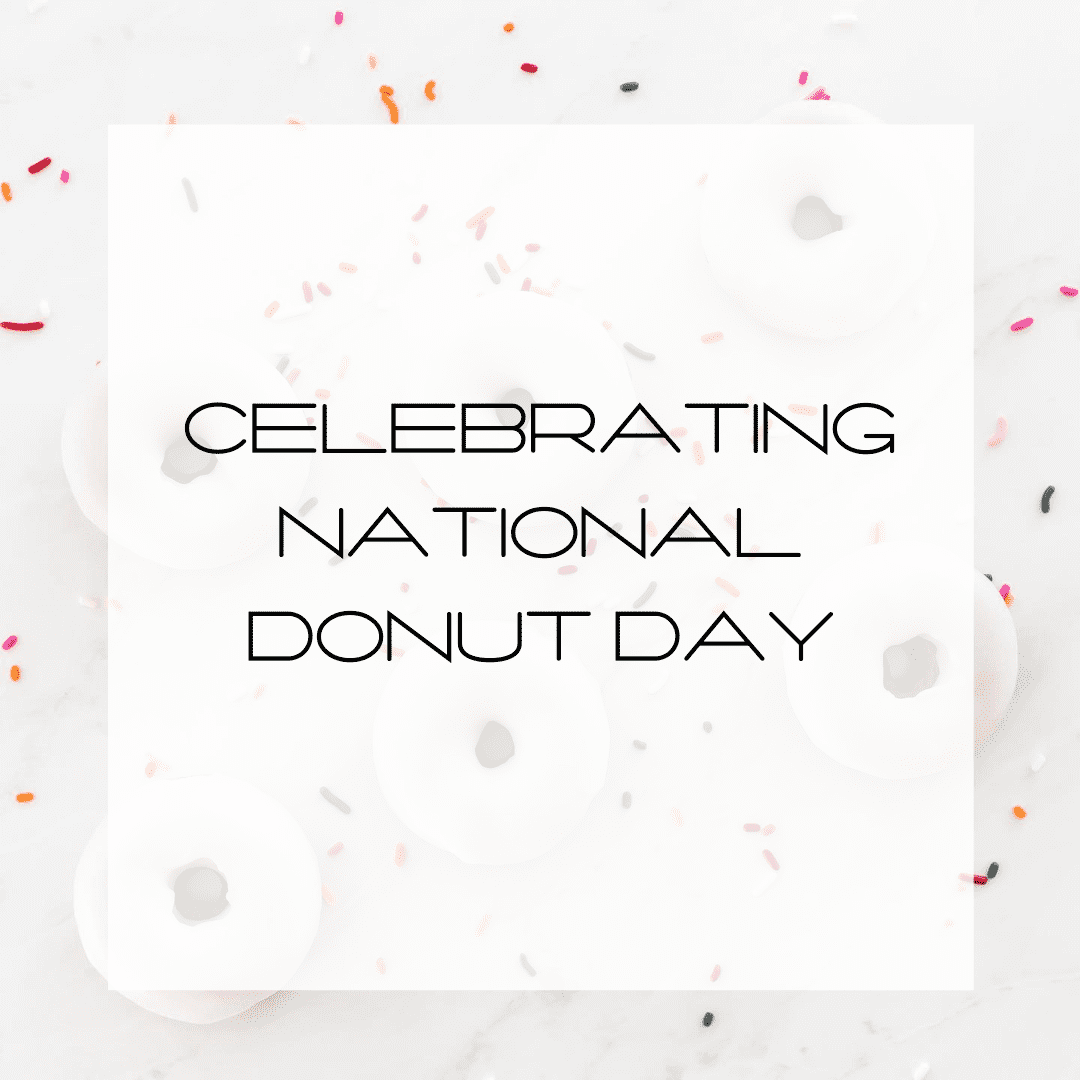 We're celebrating National Donut Day! In all honesty, we don't need a national holiday to grab a donut or two. We love donuts.
We're very lucky to live within biking distance to a Dunkin location. We treat ourselves to donuts every so often and love all the different donut shops we have access to locally and all the different types of donuts. I think my favorite may be Krispy Kreme's glazed, while Rex's is probably Duck Donuts, and Bella's is most likely Dunkin'.
Believe it or not, this isn't a new holiday. National Doughnut Day started in 1938 as a fundraiser for Chicago's The Salvation Army. Their goal was to help those in need during the Great Depression and to honor The Salvation Army "Lassies" of World War I, who served doughnuts to soldiers. There's even an entire website dedicated to the day: Donut Day USA. Pretty wild, isn't it?
Want more donut history? You'll probably enjoy this donut history lesson, too.
Celebrating National Donut Day
We stopped by our local Dunkin' and grabbed some tasty beverages and treats. Bella got a Frozen Hot Chocolate and Rex got a Caramel Frappe. I really wish they had coconut milk and a better selection of non-dairy choices but we made due. Of course, we snagged some donuts, too.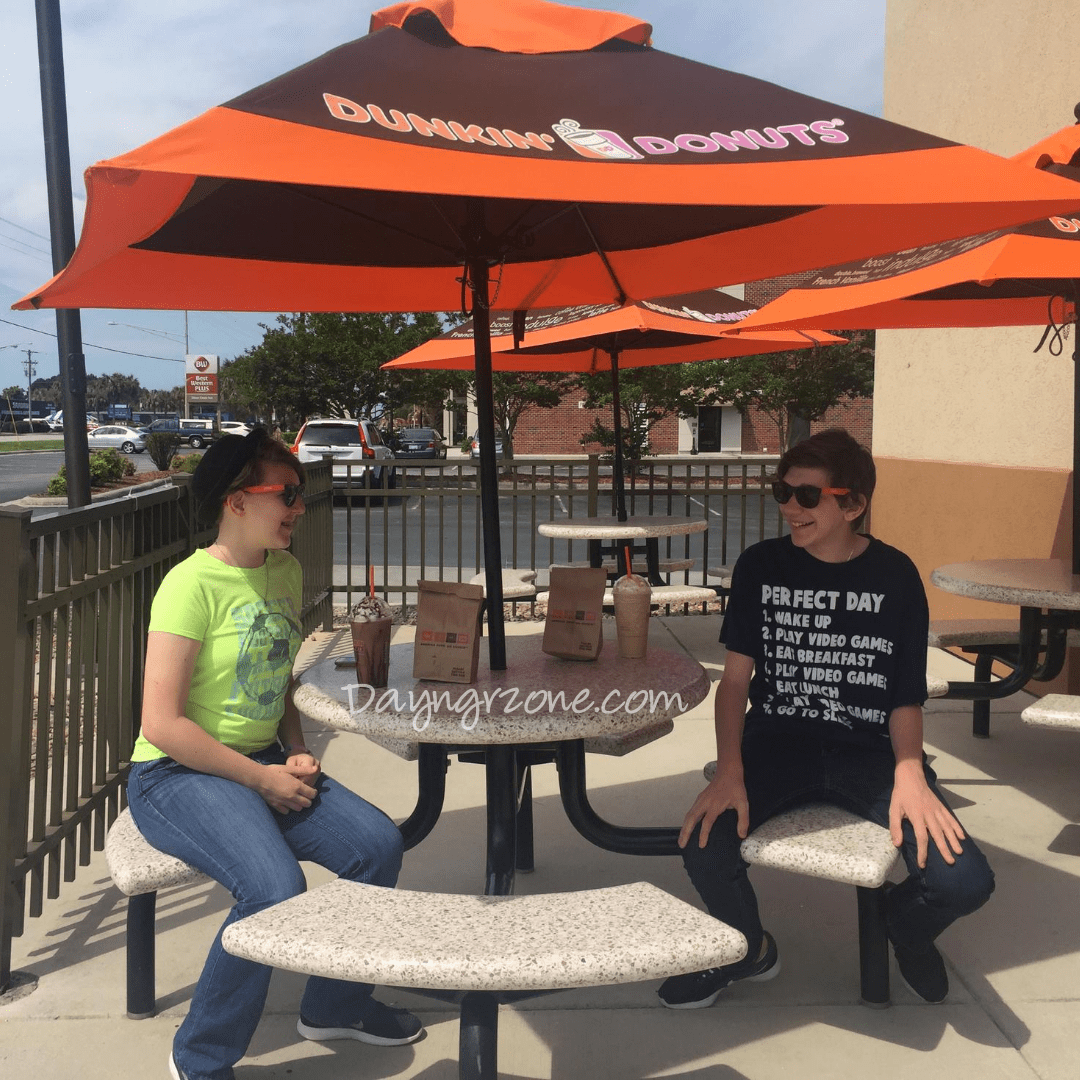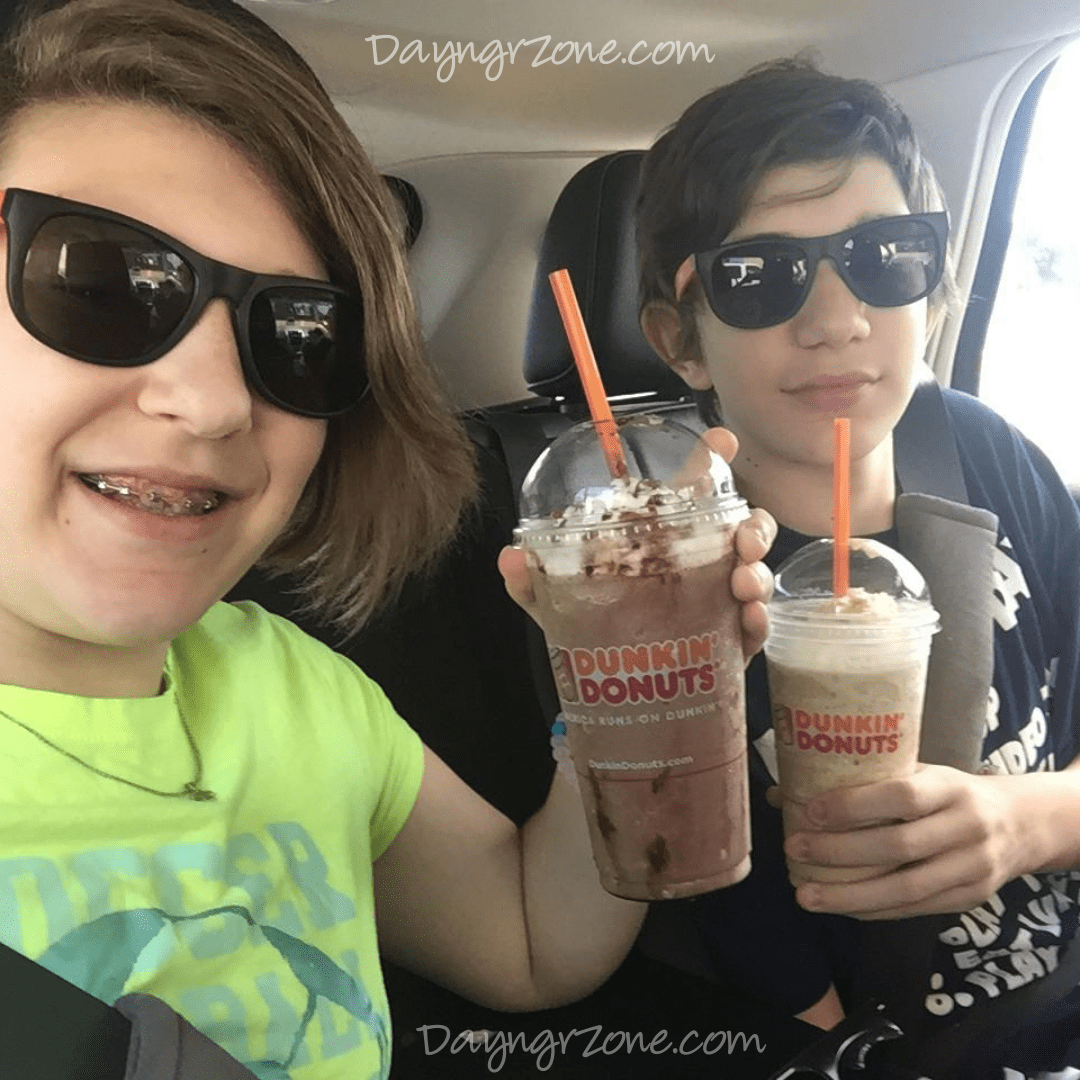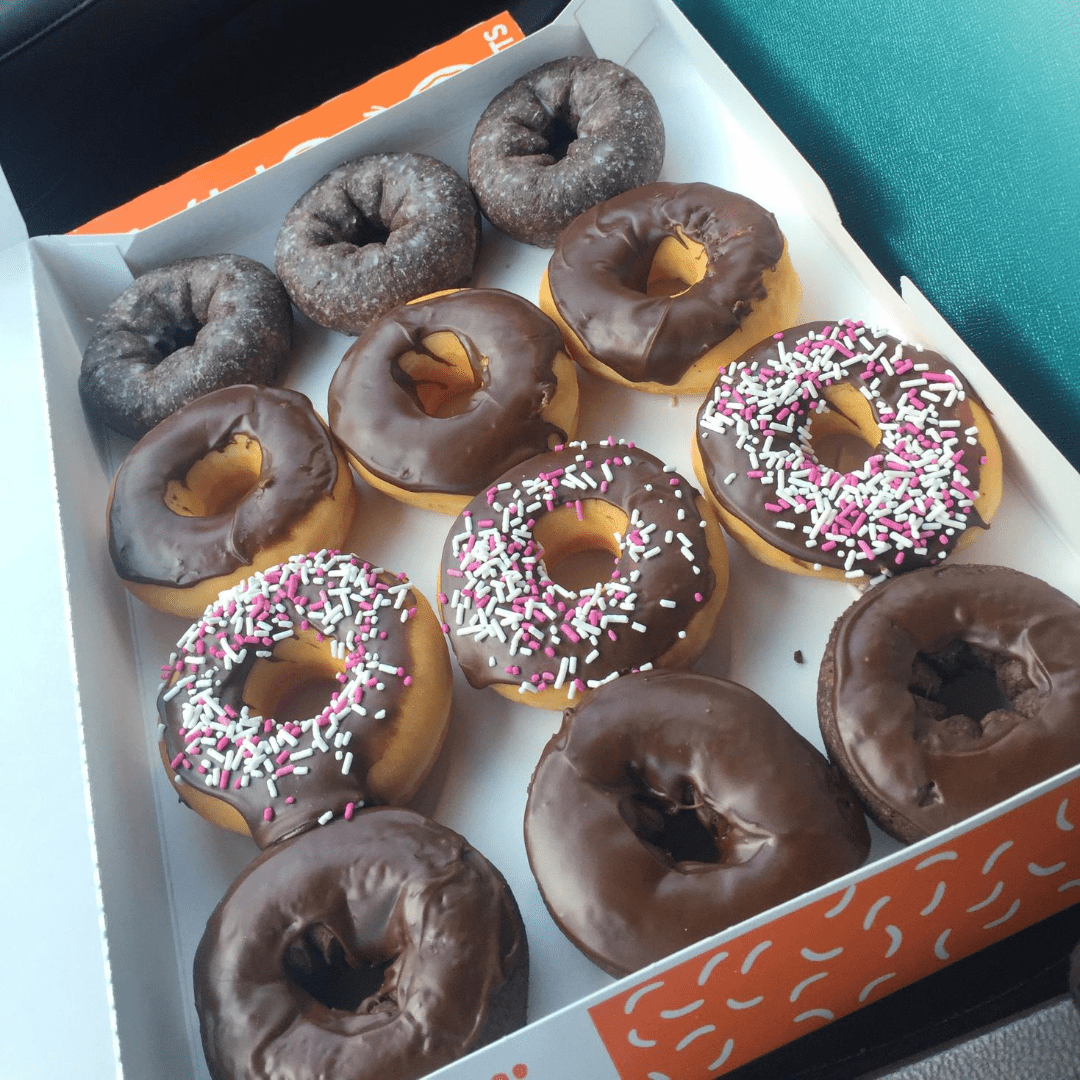 Don't they look delicious? We had a great day and enjoyed our time together making sweet memories. It's the little things that end up being the big things in life.
Did you celebrate National Donut Day? What did you do to celebrate? What kinds of donuts are your favorite? Let me know!