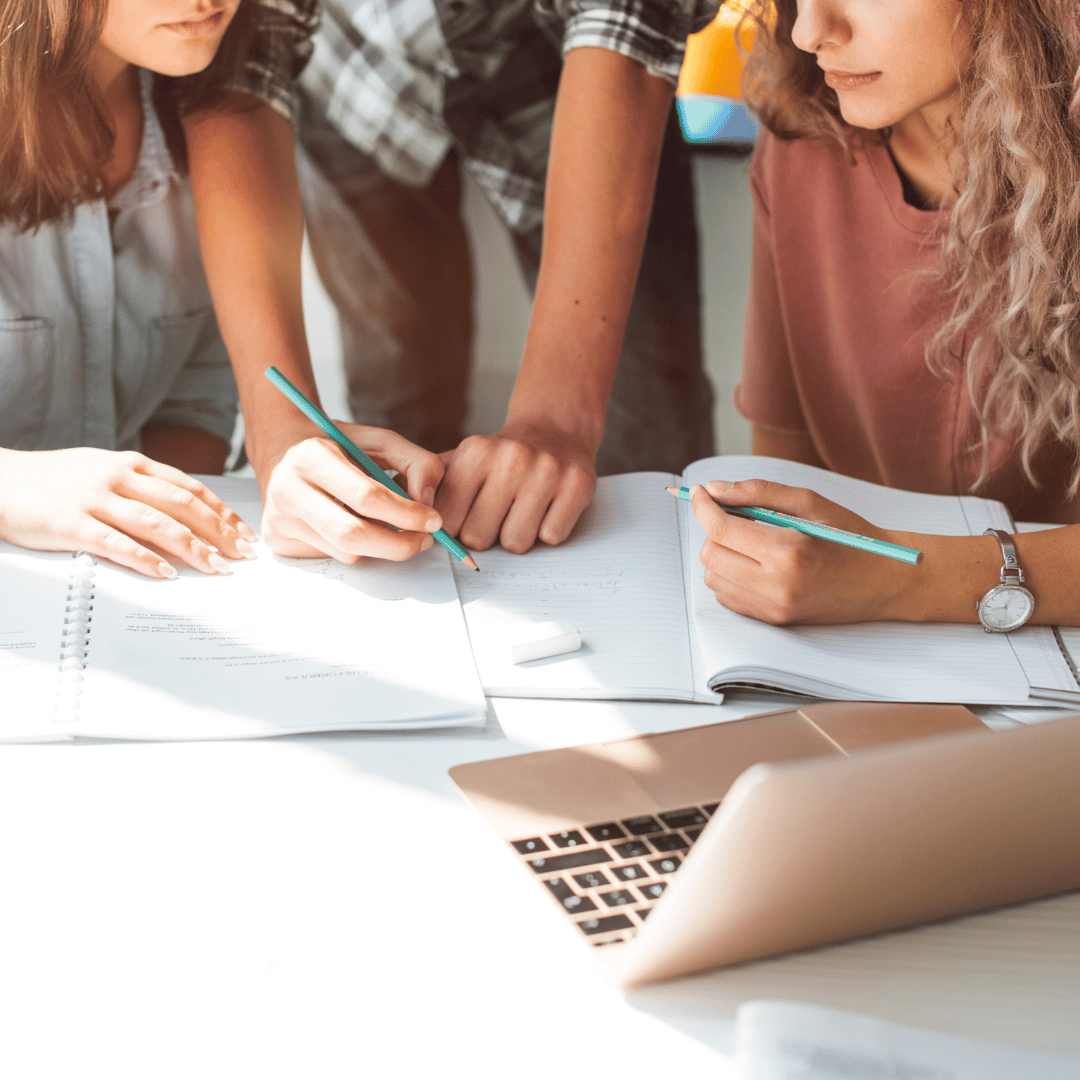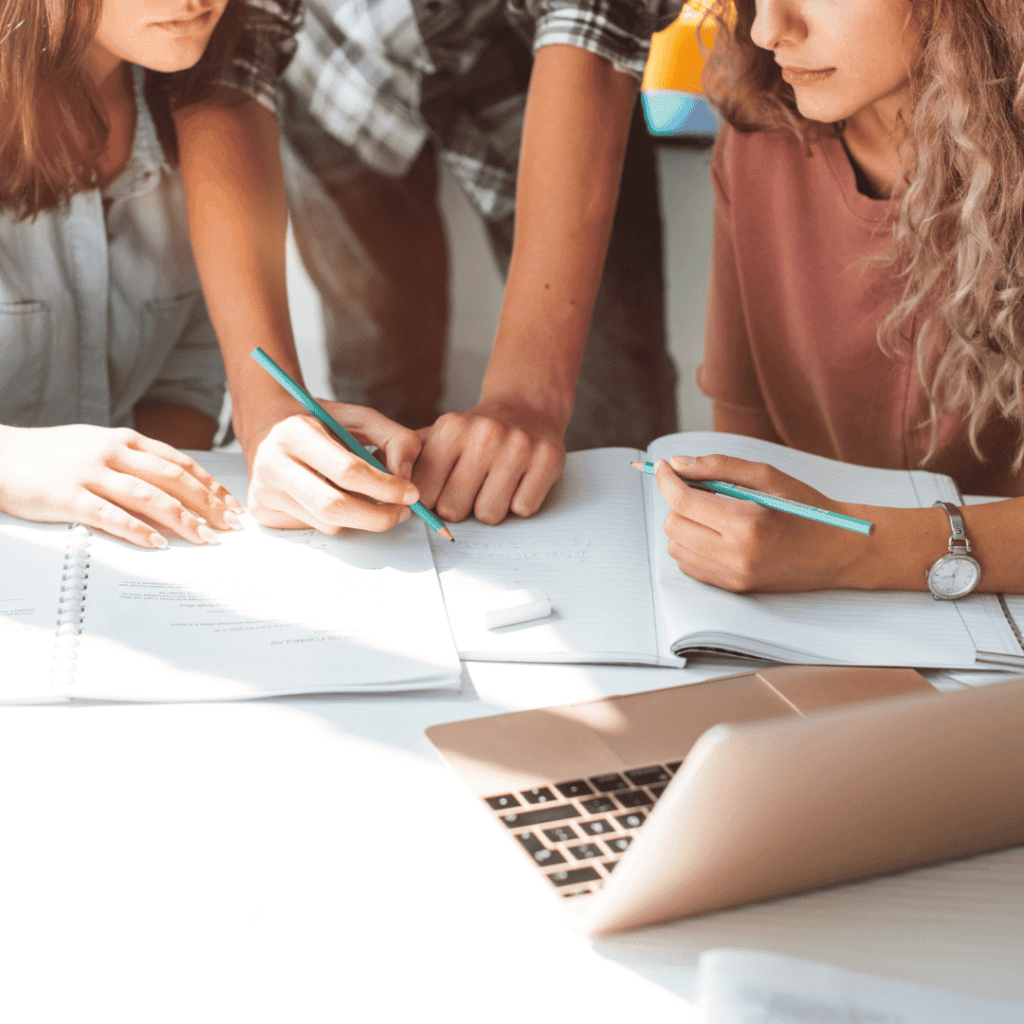 High School Begins Today
It's official. High school begins today. The Dayngrous Duo are now high schoolers. That whole sentence is too much for me!
I can't believe my babies aren't babies anymore. They've transitioned from middle to high school, and we continue to homeschool. This year, however, we're switching from My Father's World, which we've used since we began homeschooling in fourth grade (and loved), to Classical Conversations (aka CC).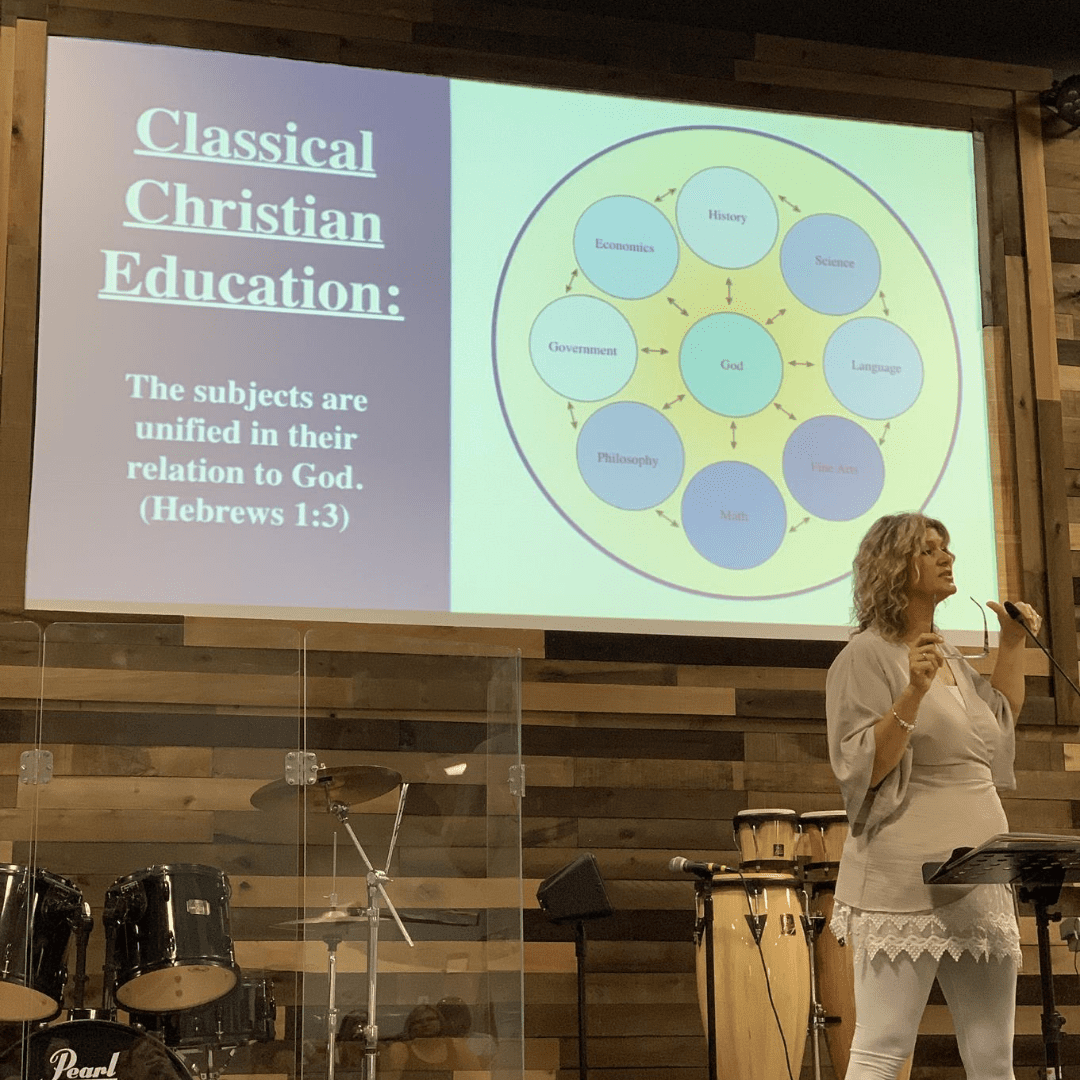 This post may contain affiliate links
To mark this momentous occasion, I thought I'd share a little bit of what they'll be learning as freshmen, along with some of the books they'll be using and the novels they'll be reading. It's a big step for all of us.
Classical Conversations – Challenge I
This year they're going into Challenge I. The overarching theme is Discipline is the Cornerstone of Freedom. Each year builds toward the next. For example, Challenge II's theme will be Freedom allows opportunities for noble choices.
The Shortest School Supply List
When I look back at the insane list of required school supplies I've been given in the past, homeschooling has been a dream. I loved sitting down with the kids and their director to go over what supplies they would need and she even gave us some items and surprised me with some treats, too!
Think Deeply and Critically Through Classical Conversations
I love that through the CC curriculum, students are encouraged to think deeply and critically while improving their reading, writing, and research skills – all while having open discussions and collaborating with each other in a community setting.
Challenge I includes thorough studies in American literature, American government, formal logic, Latin, physical science, algebra, free-market economics, and Shakespeare, students hone their dialectical skills and prepare for the rhetorical focus of later Challenges. Yes, they're going to learn Latin.
Here's what the guide says:
In his famous speech "Liberty or Death," Patrick Henry states that freedom is for "the vigilant, the active, and the brave." The same is true of a learner and his lesson. By devoting time, energy, and attention to the lessons of personal investment, ownership, and discipline, the learner has developed a form for successful learning. Freedom is a prevalent theme in the literature that Challenge I students read; they consider how Hester Prynne, Arthur Dimmesdale, Frederick Douglass, Booker T. Washington, Atticus Finch, and Tom Robinson manage their freedom. As the students wrestle with assignments and challenges, they travel the path of personal investment, ownership, and discipline. They can now experience greater freedom in their own rhetorical expression. Greater freedom brings expanded choices.
Sounds pretty interesting. Honestly, this will either be a hit or a huge miss. They will either rise to the challenge (no pun intended) or go into meltdown mode. I believe they're going to rise to the challenge for a couple of reasons –
They finished their work pretty quickly this last year of middle school
More challenging material is needed
They are interested in a well-rounded and diverse study group of their peers
Previous co-ops lacked what interested us
9th Grade – The Books
Here's a quick peek at some of the books we're diving into this year. I'm excited. I was able to get many of them used so I didn't have to pay full price. We'll see how that works out as we go. As you can see, it's a big stack and there are doubles of some items like workbooks.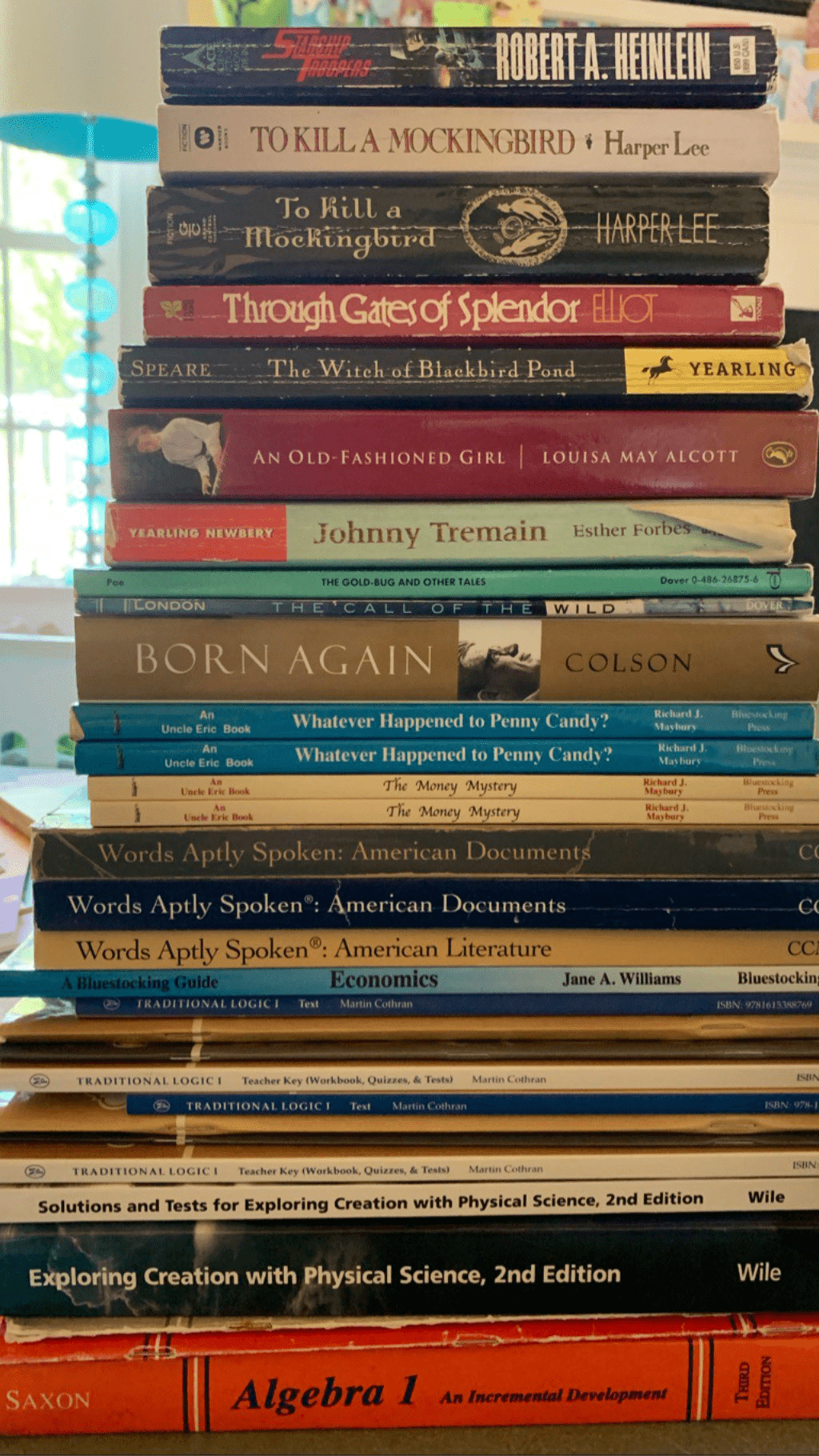 Now, these aren't all the books they'll be using, just the ones I had stacked when I decided to take the picture. A few that come to mind but aren't in the photo are The Scarlet Letter, which I read in high school, Walden, Up From Slavery, Frederick Douglass, and Billy Budd the Sailor. You can check out the full list of Challenge I books on the CC Bookstore Website.
If you'd like to grab copies of the books and educational resources I recommend every ninth grader have, check out my list of "Books Every 9th Grader Needs."
Classical Conversations Community Day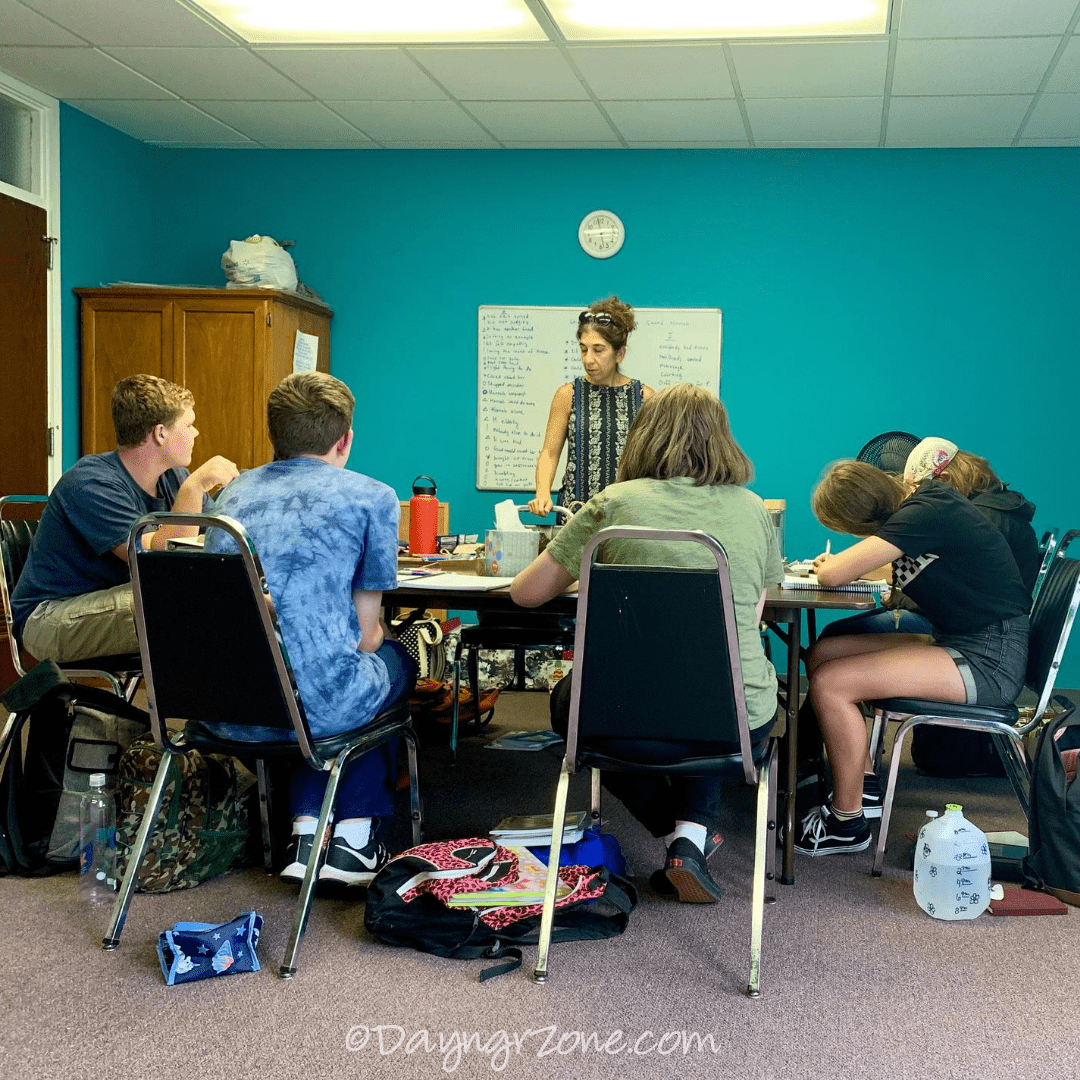 The kids meet one day a week at a local church to have conversations about the work they've completed and to prepare with their director for the week ahead. The class is six teens, including both Bella and Rex. Three boys and three girls. Best of all, they know everyone. Absolutely perfect!
Wish us luck! It's going to be a great year.
Are you a homeschooling mom? Have you considered homeschooling your children? Do you have questions about homeschooling? Let me know. I'd love to hear from you.