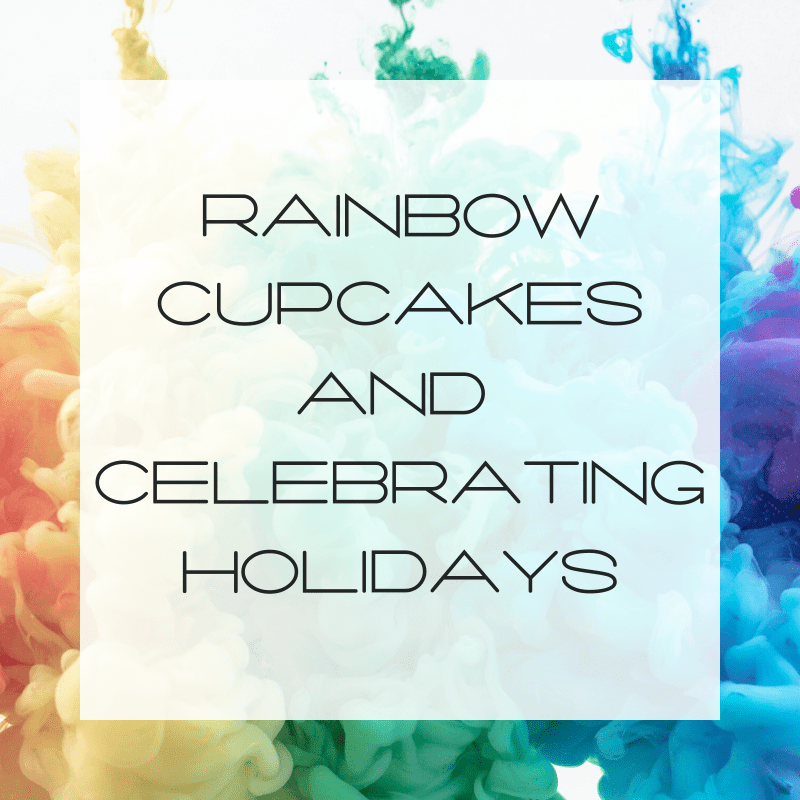 One of the fun things we like to do in the DayngrZone is bake for the holidays. Who doesn't love a delicious cupcake? Even better if they're rainbow cupcakes, right?
We don't just celebrate the big holidays, we go all out for the little ones that other people might not even consider celebrating like St. Patrick's Day. This has been a fun tradition I've been doing since the kids were little. I think it makes everything more festive.
This year, we celebrated with these cute rainbow cupcakes. They had fluffy white clouds and a little pot of gold at one end of the rainbow. I've even seen these done with Rolo's as the pots of gold. I bet you could make these at home, too! If you'd like to make some cupcakes like these for St. Patrick's Day, here's a cute recipe for Rainbow Cupcakes from Rose Bakes.
I would have posted this sooner but, we were so stuffed full of cupcakes that we couldn't get off the couch. Kidding! I just hadn't pulled the pictures off my camera yet.
mmm mmm good! What kind of fun things do you do, to celebrate holidays?