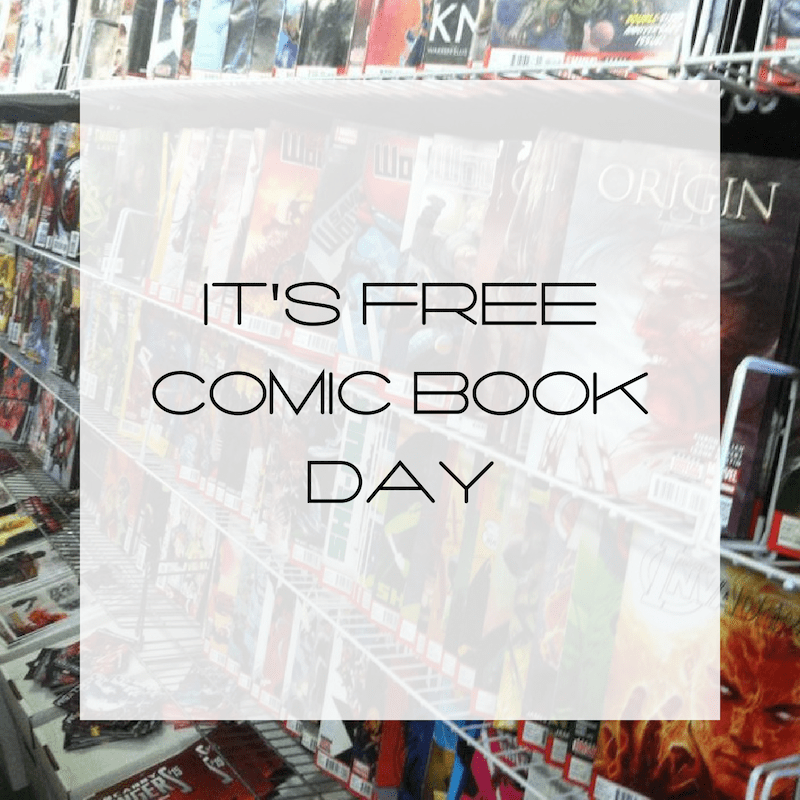 It's Free Comic Book Day! This is our first year participating in this annual event and the kids had a good time.
I grew up reading comics and they were such a treat. My dad used to bring me comics and my parents let me pick them out all the time, especially on road trips.
Free Comic Book Day
Free Comic Book Day, takes place on the first Saturday of May. It's an annual promotional effort by the North American comic book industry to help bring new readers into independent comic book stores.
I took the kids out to Beach Book Mart, our local comic book store in Atlantic Beach, to get a free comic today. We picked up a few more to enjoy, too.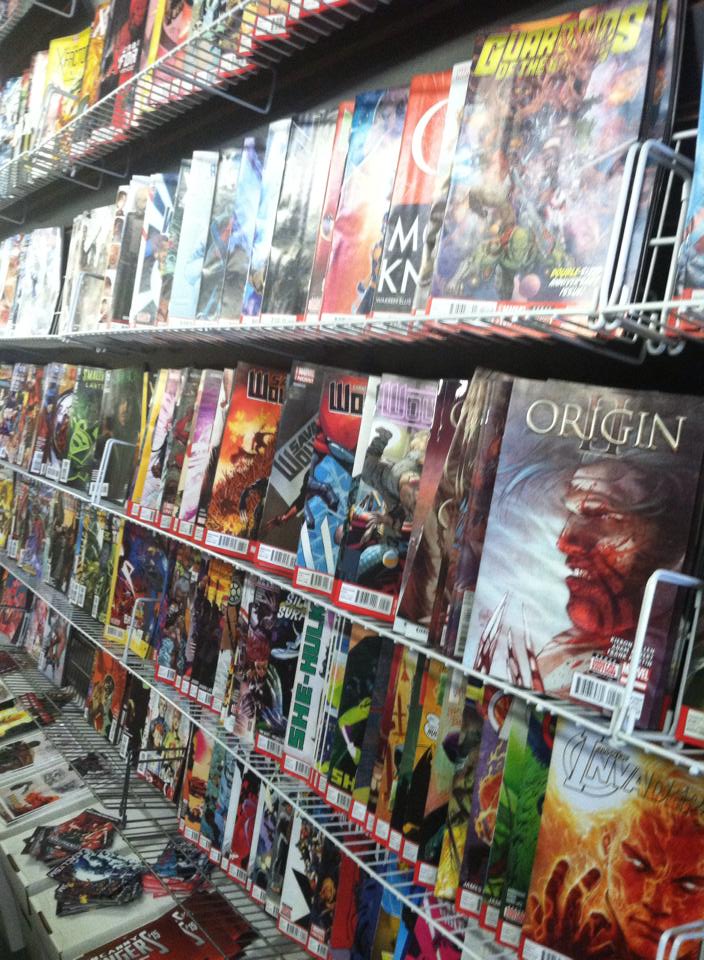 As a strong woman, I'm always on the lookout for anything that spotlights women or shows girls in a position of power. It's so important to me that my kids see lots of examples of this and female empowerment. Of course, I gravitated to two new releases hitting the shelves – Captain Marvel and Ms. Marvel.
Captain Marvel
I have to admit, I didn't know much about Captain Marvel before this year. It's been a really long time since I enjoyed reading comics. But, I was thrilled to learn about her and the new release.
As Captain Marvel, a.k.a. Carol Danvers, comes to a crossroads with a new life and new romance, she makes a dramatic decision that will alter the course of her life and the entire Marvel Universe in the months to come. It's time to go HIGHER, FURTHER, FASTER and more in the most super-powered comic around!
Sounds good, right?
Ms. Marvel
Talk about history in the making. I love that this comic exists showing comic book heroines in a new light. She's a teenager, from New Jersey and she's Muslim.
Marvel Comics presents the all-new Ms. Marvel, the ground breaking heroine that has become an international sensation! Kamala Khan is an ordinary girl from Jersey City – until she is suddenly empowered with extraordinary gifts. But who truly is the all-new Ms. Marvel? Teenager? Muslim? Inhuman? Find out as she takes the Marvel Universe by storm! As Kamala discovers the dangers of her newfound powers, she unlocks a secret behind them as well. Is Kamala ready to wield these immense new gifts? Or will the weight of the legacy before her be too much to handle? Kamala has no idea either. But she's comin' for you, New York!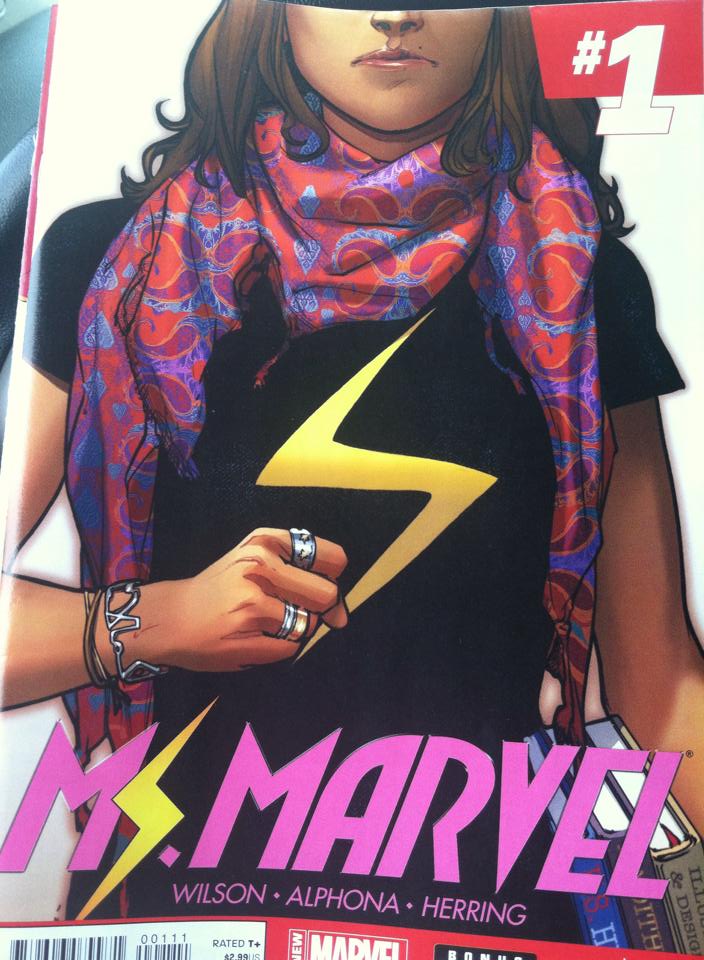 Girl power all the way!
If you're local and would like to check out our favorite comic book store, here's where you can go:
Beach Book Mart
1010 West Fort Macon Road
Atlantic Beach, NC 28512
252-240-5655
Did you grab some new comics today? Which ones did you pick up? Were the characters new to you or old favorites? I can't wait to hear from you.