People often ask about what platforms, tools and services we use and/or recommend, so we put together this list of helpful resources for you. From where to buy domain names and web hosting to taking notes you can access anywhere, here's a list of our favorite resources – we know you'll love them too! Because we love these resources and highly recommend them, we've partnered with some of these businesses and may receive a commission if you purchase.  However, none of the fees have been increased to compensate us.
Digital Marketing Resources
Free Resources
Below, you'll find some of the eBooks I've authored. These eBook are going to be really valuable resources for you! If you don't want to miss an article, event or update, become a subscriber – just sign up using the registration box on the DayngrZone Media Blog and start receiving updates on demand.
Grab These Social Media eBooks I've Authored
Sign Up for An eCourse
Pinning Perfect
You've seen them. Pins with 1,000… 10,000… 100,000 repins.
Pinterest drives more traffic to publishers than Twitter, LinkedIn, Reddit and Google+ combined. As a blogger, you want a slice of that Pinterest pie. Am I right?
More traffic. More followers. More people hearing what you have to say.
Here's What You'll Learn
How the Pinterest landscape has changed with the new Smart Feed (and what to do about it)
How to set up your account (and yourself) for wild success
The traffic-building way to organize your boards (no, they shouldn't all be in alphabetical order)
The two boards every blogger MUST have
Collaborative Boards — how they work, how to find them, do's and don'ts… and why you shouldn't rely too much on them
Ways to drive followers to your Pinterest boards from your blog
Creative ways to incorporate Pinterest into your social media promotion
A step-by-step process for pinning your posts (including one trick to pin your posts more frequently without annoying your followers)
Tools to implement on your site to gain followers and get things pinned
Cool tools that will help you win at using Pinterest
A pinning strategy cheat sheet that works! (HINT—don't pin randomly!)
Learn more about the course or sign up at: Pinning Perfect eCourse
Content Planning and Management
In Content Brew, you'll learn how to plan & create fresh content ideas for your blog, Facebook and Twitter. You'll also learn ways to find content to share and tools to make doing all of this easier. At the end of this course, you'll have anywhere from a month to a quarter's worth of content planned out for your blog, Facebook page and Twitter (to a more-limited degree), not to mention a process that you'll use over and over again.
If you've been wondering exactly why you need a content calendar, this eCourse will answer that question as well and how to customize a calendar for your blog or website. You'll also learn why and how you should include social media in your content planning.
Here's What You'll Learn:
Lesson 1: Prepwork- Content Planning Questionnaire
Lesson 2: Getting to Know the Content Calendar
Lesson 3: Planning and Creating Blog Content Ideas (Part 1)
Lesson 4: Planning and Creating Blog Content Ideas (Part 2)
Lesson 5: Planning and Creating Content for Facebook and Twitter
Lesson 6: The Art of Using the Right Words to Drive Traffic
Lesson 7: Keep Fresh Content Brewing Using Evernote
Lesson 8: Finding and Keeping Track of Content to Share
Lesson 9 (Bonus): Easy Automation to Shelve Ideas and Articles for Content Planning
Learn more about the course or sign up at: Content Brew eCourse
Visiting or Live Along the Crystal Coast? Join Us for These Monthly Events!
Social Media Club – Crystal Coast
We've started a local chapter of Social Media Club right here along North Carolina's Crystal Coast and we'd love for you to be a part of it. This chapter would be great for visitors and residents of Atlantic Beach, Beaufort, Bogue, Cape Carteret, Cedar Point, Emerald Isle, Indian Beach, Morehead City, New Bern, Newport, Pine Knoll Shores, Swansboro, and every where in between!
Crystal Coast Social Media Club's primary mission is to expand digital media literacy, promote standard technologies, encourage ethical behavior and share best practices. We bring together journalists, publishers, communications professionals, artists, amateur media creators, citizen journalists, teachers, students, tool makers, and other interested collaborators. Essentially, the people who create and consume media who have an interest in seeing the 'media industry' evolve for everyone's benefit. We are more than just USERS, we are the reason these social networks, platforms and tools exist. Join us and let's shape the future of Social Media together! Follow along with us, across social networks by using #SMCSOBX …

On the Web: Crystal Coast Social Media Club
On Facebook: Crystal Coast Social Media Club
On Twitter: @SMCSOBX
Crystal Coast Geek Breakfast
Once a month, we host the Crys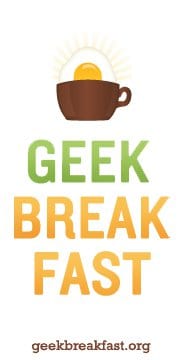 tal Coast Geek Breakfast. What's a Geek Breakfast? A Geek Breakfast is a monthly community-driven meeting for local (and visiting) technology-minded people. Each month attendees congregate over bacon, eggs and plenty of coffee to discuss topics like social media, digital marketing, design, programming, and ways to better their communities. Everyone is invited, attendance is free (excluding food, beverage and gratuity).  Hope you'll join us!
You can click here to see the Crystal Coast Geek Breakfast calendar of events. You can also join us at Crystal Coast Geek Breakfast on Facebook. Follow along with us across social networks by using: #GeekBreakfastSOBX
Questions?
If you're interested in learning more about how you can use social media to meet and exceed your business goals, let's connect to discuss how
DayngrZone Media
can help your business and brand today.