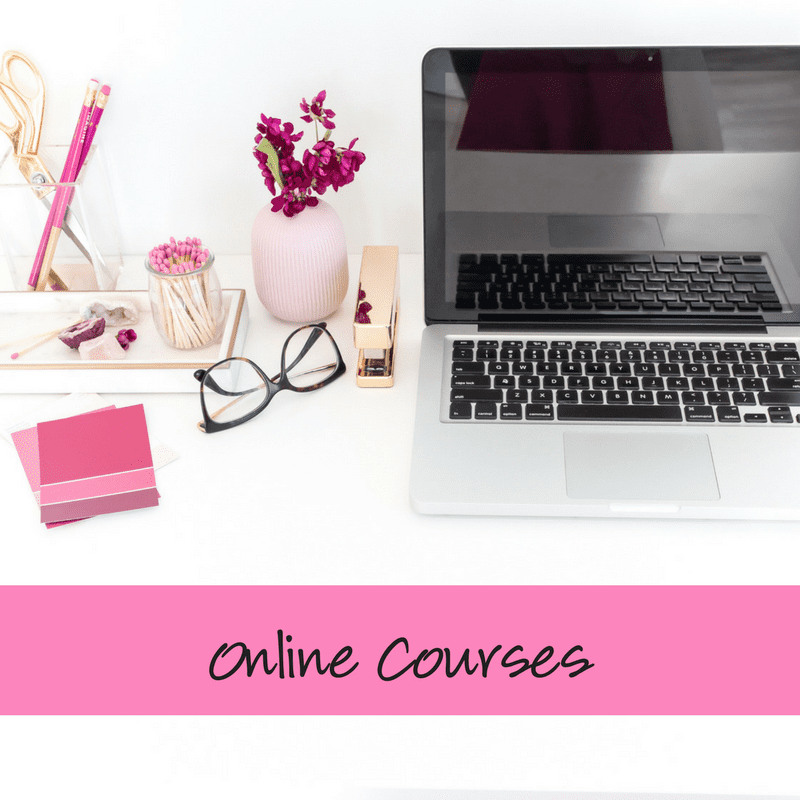 Sign Up for These Online Courses
Hey there, savvy business owner! I know it's hard finding the time to fit it all in. So, if you're ready to learn something new and learn on your own time at your own pace, then I've got several recommended online courses you'll find helpful for growing your business, brand or blog. I've been where you are and these online courses will help your budding or established business become that much more successful.
Because we love these resources, have used them and highly recommend them, we're partnered with the respective businesses to be able to offer them to you here. As such, we'll receive a commission when you decide to purchase. However, none of the fees have been increased to compensate me.
Learn How to Master Working with Brands
Before you dive into all the great courses below I wanted to point you in the direction of a free checklist.
If you're a blogger or social influencer, you know working with brands is an important part of making money and having a financially sustainable blog or brand. If you've been struggling to work with brands or to get brands to pay you what you're worth, grab this free checklist for perfectly pitching the brands you know and love: Pitch Perfect Cheat Sheet
---
Dive into these Online Courses
WordPress 101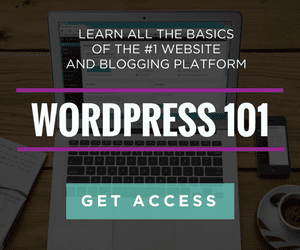 Are you thinking of starting a blog or business with WordPress, but WordPress intimidates you? Well, have no fear! This course breaks it all down for you in the simplest way possible.
If it's time for you to take the bull by the horns and finally learn WordPress, this course is for you! This course will walk you through all the WordPress basics you need.
Included in the course are 14 videos, 5 text documents, 3 PDFs and plenty of bonuses like the WordPress Setup Checklists and the FREE WordPress Glossary
Here's What You'll Learn
You'll learn the foundational aspects of WordPress – from how to install WordPress to how to create posts and pages.
You'll learn how to make your site user-friendly – from how to manage categories and tags to creating menu navigation.
You'll learn how to personalize the "back-end" of your site, by adding the plugins you need, as well as how to customize the appearance of your site with a simple customized header and color changes.
And so much more!
This mini-course covers the very basics you need to get started with your blogging. After you take this course, you'll know how to do these things yourself!
Learn more about the course and register: WordPress 101
---
Content Brew – Content Planning and Management
In Content Brew, you'll learn how to plan and create fresh content ideas for your blog, Facebook, and Twitter. You'll also learn ways to find content to share and tools to make doing all of this easier. At the end of this course, you'll have anywhere from a month to a quarter's worth of content planned out for your blog, Facebook page and Twitter (to a more limited degree), not to mention a process that you'll use over and over.
If you've been wondering exactly why you need a content calendar, this Course will answer that question as well and how to customize a calendar for your blog or website. You'll also learn why and how you should include social media in your content planning.
Here's What You'll Learn:
Lesson 1: Prep work – Content Planning Questionnaire
Lesson 2: Getting to Know the Content Calendar
Lesson 3: Planning and Creating Blog Content Ideas (Part 1)
Lesson 4: Planning and Creating Blog Content Ideas (Part 2)
Lesson 5: Planning and Creating Content for Facebook and Twitter
Lesson 6: The Art of Using the Right Words to Drive Traffic
Lesson 7: Keep Fresh Content Brewing Using Evernote
Lesson 8: Finding and Keeping Track of Content to Share
Lesson 9 (Bonus): Easy Automation to Shelve Ideas and Articles for Content Planning
Learn more about the course and register: Content Brew
---
Pinning Perfect
You've seen them. Pins with 1,000… 10,000 + repins.
Did you know that Pinterest drives more traffic to publishers than Twitter, LinkedIn, Reddit and Google+ combined? As a brand, blogger or business owner, you want a slice of that Pinterest pie. Right?
More traffic. More followers. More people hearing what you have to say and more folks buying from you!
Here's What You'll Learn
How the Pinterest landscape has changed with the new Smart Feed (and what to do about it)
How to set up your account (and yourself) for wild success
The traffic-building way to organize your boards (no, they shouldn't all be in alphabetical order)
The two boards every blogger MUST have
Collaborative Boards — how they work, how to find them, do's and don'ts… and why you shouldn't rely too much on them
Ways to drive followers to your Pinterest boards from your blog
Creative ways to incorporate Pinterest into your social media promotion
A step-by-step process for pinning your posts (including one trick to pin your posts more frequently without annoying your followers)
Tools to implement on your site to gain followers and get things pinned
Cool tools that will help you win at using Pinterest
A pinning strategy cheat sheet that works! (HINT—don't pin randomly!)
Learn more about the course and register: Pinning Perfect
---
Media Kit Smash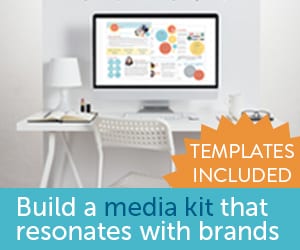 If you're a blogger, vlogger or podcaster struggling with what to put in your media kit, and don't even know where to start, then the Media Kit Smash course is just what you need. Media Smash Kit walks you through making a professional, informative media kit that gives potential partners exactly what they're looking for.
Here's What You'll Learn:
The basic components of a solid media kit (and how many pages are a perfect size for any blog)
How to create the perfect bio, with prompts to kickstart your writing
Whether you should write your media kit in first or third person
Must-have stats to include… and additional ones to use when your audience is small
How to gather information that gives brands a clear picture of your audience
Showcasing your sponsor and advertising opportunities (and which details get too nitty-gritty)
Why you should build credibility with testimonials and how to ask for them
The one thing missing from many media kits (and how to fix it)
I know not everyone has fancy software like Adobe InDesign… and you don't have to! In this course, you'll make a beautiful, professional media kit in Canva, then convert it to a PDF for your finished media kit.
In addition to all that awesomeness, you get two pretty dang slick bonuses.
Pricing Guide for Sponsored Content. The ladies at Businessese provided this exclusive worksheet to help you figure out how much you should be charging.
E-Book of influencers' tips on using your media kit and pitching brands. Get insight from influencers such as Amy from Mom Spark, Amiyrah from 4 Hats and Frugal, and Katy Widrick from KatyWidrick.com
Learn more about the course and register: Media Smash Kit