It's time for another edition of Meet the Members. In this edition, we're introducing you to Shauna Allen, a blogger who has always enjoyed hearing people's stories. It's what lead her to be a professional counselor and now a life enrichment coach. Get to know her below and make sure to stop by her website and say hello!
Meet Shauna Allen of Delightful Struggles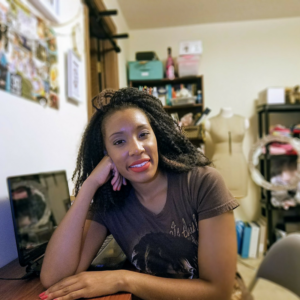 1. How long have you been blogging?
I've been blogging since March of 2014 so, 4 years now.
2. Why did you start blogging?
I needed an outlet in my life. At the time I was feeling overwhelmed and burned out and I someplace to get it all out.
3. What do you blog about?
I blog about life as a young adult and the difficulties we face trying to adjust to adulthood. Young adults get a bad rap for not being allowed to do it all when most of the time women just wasn't to establish a career they are happy about and find a partner they enjoy. I am them find that.
4. Where are you blogging from in NC?
Western North Carolina, Hickory
5. Out of all the posts you've written, which one (or two) would you pick as your favorite?
I wrote a post on taking action instead of just talking about it and have always loved it. Say It Again: Be the Change You Want to See and my second favorite is a post about taking a self-care break. It was, How to have an EPIC self-care break in just minutes. People don't realize how important it is to take care of yourself on a regular basis!
6. What blog(s) do you love?
Very recently I stopped reading other blogs for several reasons, (1) No time and (2) I read many beautiful blogs and sometimes subscribe but I feel inundated with sales pitches and sometimes it makes me feel overwhelmed that my blog doesn't compare. So to avoid comparison I stopped reading other people's content.
But my favorites before have been:
7. What's one piece of advice you'd offer your fellow bloggers?
Do your own thing and be unapologetically you. Never be afraid or ashamed of the blog you have today. So many times I see people copy the trend and trying to sell sell sell without knowing why. It's boring and now annoying. Try something different.
8. What's are three things do you know to be true?
Believing will take you a long way
Everything is less complicated than you think it is
Being true to myself saves me and most people a lot of heartache
9. Where can we find you on the web?
10. And finally, is there anything else you'd like to add that you want people to know about you?
I'm a professional mental health counselor so when I talk about healing and changing these are things I have practiced and taught others and I have seen them work.
Did You Enjoy Meeting Shauna Allen of Delightful Struggles
We hope you've enjoyed getting to know a little bit about Shauna. There's so much more to learn though so be sure to check out all she's got going on. Do you have questions or comments for her? Kick off the conversation in the comments below! Love meeting our NC Bloggers? Meet them all!