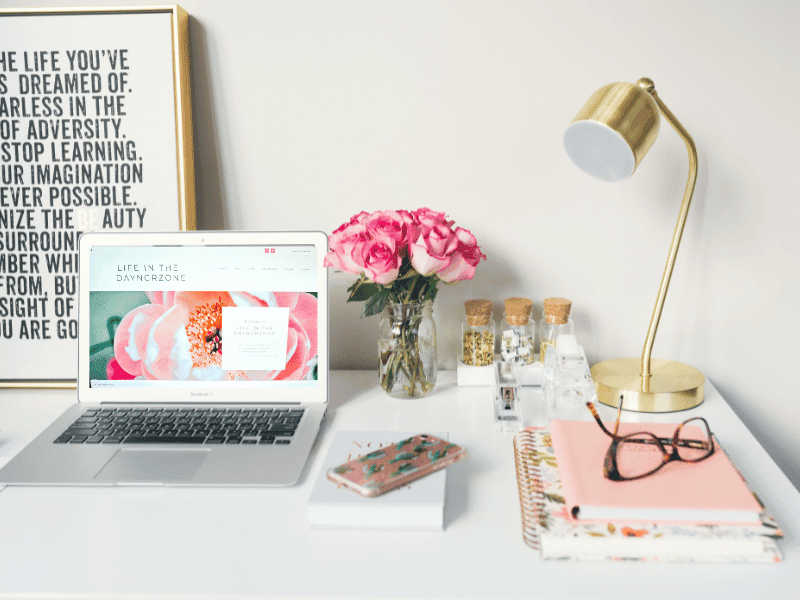 Let's face it. We've all been there. Whether it's writer's block or lack of inspiration, sometimes you need a little help bringing out your inner creative. If this sounds familiar, here are 4 helpful tips.
4 Helpful Tips For Bringing Out Your Inner Creative
1. Brainstorm
You can do it by yourself, or you can do it with some creative friends. Make it a habit!
Give yourself plenty of time to brainstorm and set time aside to do it! Grab your planner and schedule some time to sit and come up with ideas.
Give yourself permission to experiment. There's no such thing as a bad idea. Remember, someone, somewhere, pitched Sharknado.
Write every idea you have down. The more ideas you have, the more options you have.
2. Get Outside
Goethe once said, if nature is your teacher, your soul will awaken. I believe that.
Take a brain break. Step outside and get some fresh air – even if it's just right outside your door, standing on the porch while the dogs howl.
Go for a leisurely walk. There's something about nature that just soothes the soul and resets creativity.
3. Have a Few Creative Outlets
Seems like common sense stuff, right? But how are you feeding your creativity? What creative outlets do you currently have?
Read a good book
Watch a great movie
Take a class (think photography, painting, drawing, music, etc.)
4. Live Life
You're probably going to find it easier to be creative if you're going out and living life to the fullest. Or fuller than you are right now. Say yes, to new experiences.
Travel whenever possible. Even if that means exploring the next town over.
Go to a cultural event. This opens you up to richer life experiences.
Surround yourself with a diverse group of friends. Having friends from different cultures and friends who speak other languages broadens your horizons and changes the way you see the world.
I hope you've found some value in the tips I've shared. These are some of what's worked for me over the years, and I'm sure if you try a few, you'll find yourself back in the swing of things in no time!
What are some of your favorite ways to get your creative juices flowing again? What would you add to this blog post? I can't wait to hear your thoughts in the comments below!