Website Completed – Notes from Miss Kim
I'm happy to share this website project I recently completed. My dear friend, Kim, allowed me to give her blog a fresh, new look. Her blog, Notes from Miss Kim, is a faith-based blog you're sure to love!
Notes From Miss Kim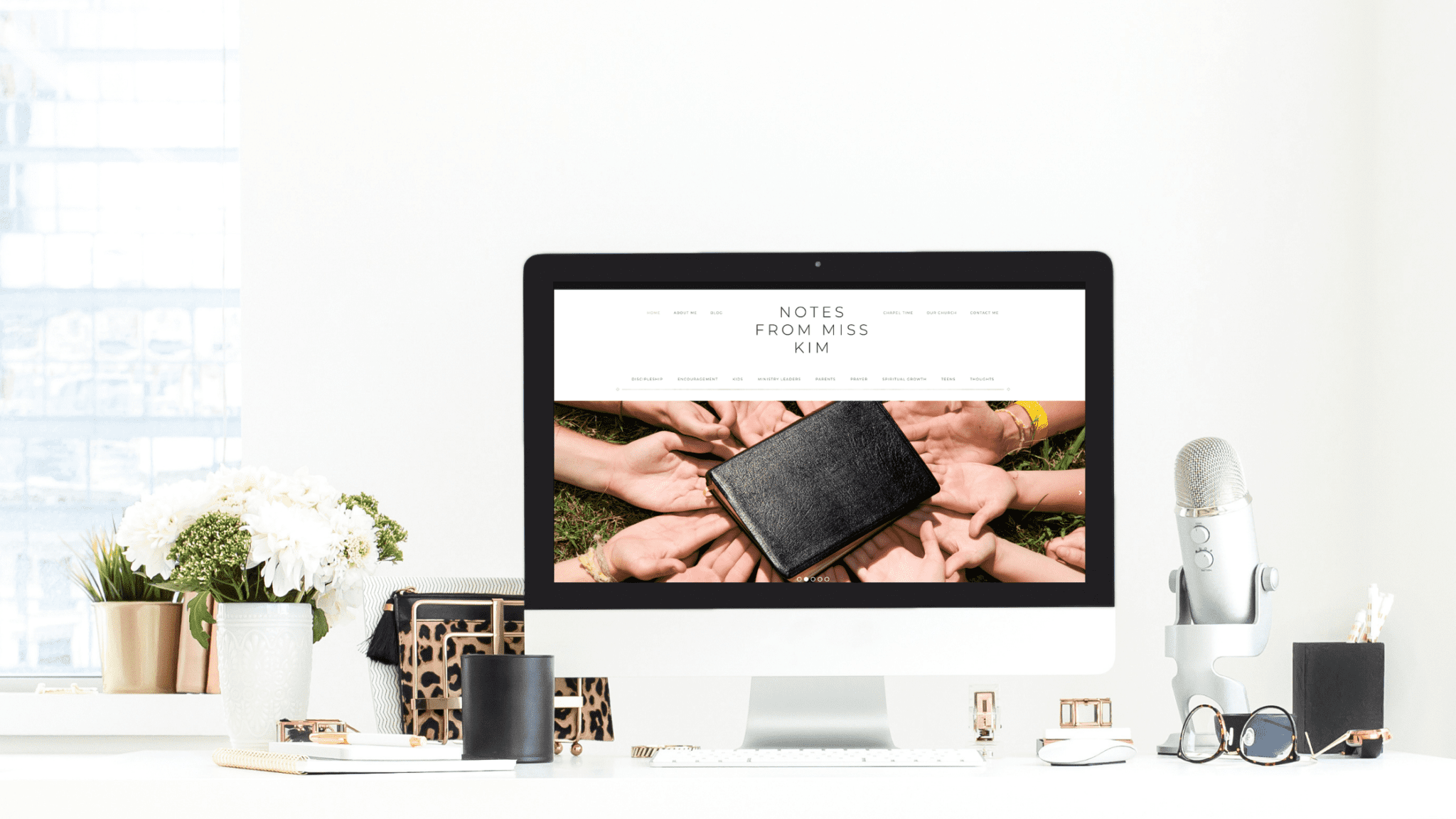 Her blog was started as a way for her to share what The Lord has placed on her heart to share with people. It's her hope that her blog will encourage her readers. Her goal is to encourage, equip, and walk alongside families as they raise disciples in their homes to go make disciples of all the nations!
Kim is the Family Ministry Director at our church, Cape Carteret Baptist Church, and it's been such a pleasure working on this project with her. I know that her blog is going to be such a fantastic resource to so many families both locally and afar.
I can't wait for you to check it out, and let me know what you think!
Want to see some of the other projects I've completed? Check out my portfolio.