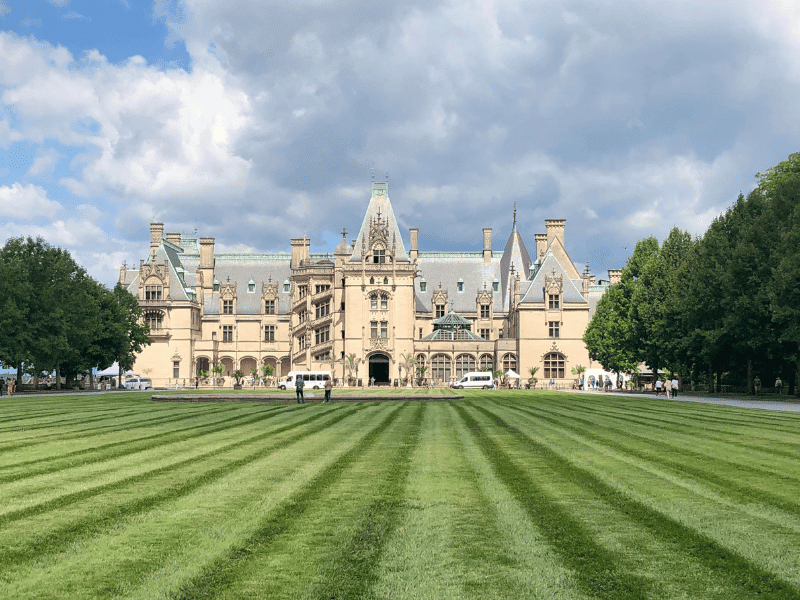 Road Trip: Asheville
We thoroughly enjoyed Asheville, NC. I won tickets to Biltmore through a giveaway from Jaime at Love, Jaime. Trent and I had been once before, in February 2006. While we had a great adventure and enjoyed the Rooftop Tour then (something we definitely wouldn't be doing now with kids along), I knew I wanted to plan a visit for warmer weather and to see at least some of the garden in bloom. Hence, I planned our trip for the start of our son's latest school track.
It was a whirlwind couple of days with our son getting diagnosed with a double ear infection the night before and us leaving earlier than planned on Wednesday morning as the roofing company arrived to replace our roof! Another check off the "to do" list at the foreclosure house, but back to the trip …
In our short 48 hour Road Trip:Asheville, we managed to:
Visit Carl Sandburg Home in Flat Rock, where we met the four newest kids at the goat farm. My son and I added cancellations to our NPS Passport books, and my daughter got her own Passport;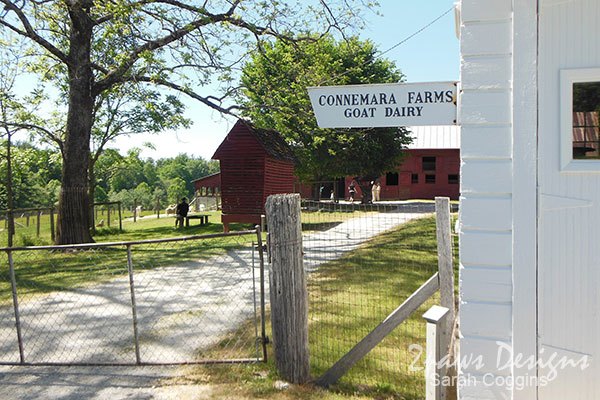 Make a quick urgent care visit for me (not how I planned to start this trip);
Have dinner with my sister-in-law and nieces in Hendersonville;
Spend a day with them at Biltmore Estate touring the house & gardens and enjoying a treat at the Creamery;
Drive part of the Blue Ridge Parkway and visit the Visitor's Center, where we added more cancellations to our Passports, and our son got his first set of stamps which made for great entertainment on the trip home;
Visit the Western NC Nature Center, where we saw bears, otters, snakes, foxes, sheep, etc.;
Have lunch at the drive-thru/walk-up-only Chick-fil-A.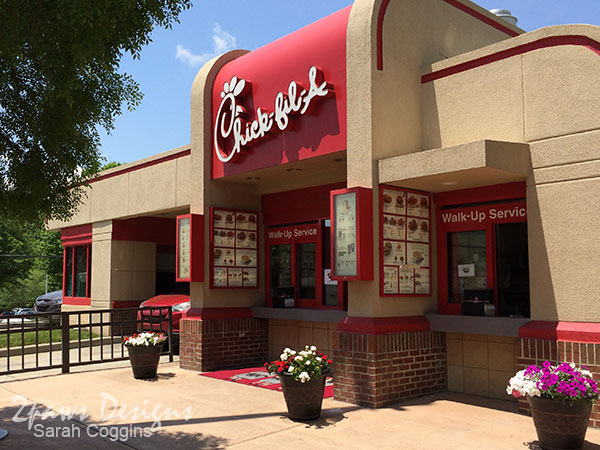 I completely forgot this existed until we saw it. Yes, I'm sure there were probably other "local" cool spots to eat, but remember, we were traveling with two kids, and I was feeling more and more under the weather, so something quick & easy plus a tad unique was good enough before our long drive home.
Despite being sick, we had a wonderful trip, and I'm so glad we went.
About Sarah
Hi! I'm a DIY and craft-obsessed mom to 2. I have my hands covered in sawdust or paint any given day. My husband and kids join me in many of our projects. When we aren't creating at home, we create memories in our many adventures.
Do you have any special trips planned for this year? Let me know in the comments below and connect with guest blogger Sarah Coggins over at 2PawsDesigns.