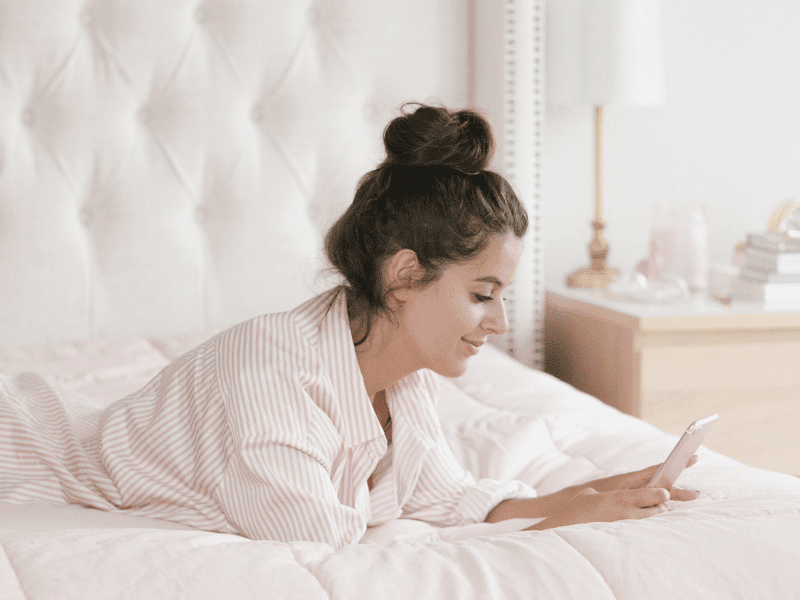 Better Ways to Use Your Bio
Previously, I wrote about a little detail you can change to impact your blog. Now, let's talk about another detail you may neglect: your social media bio line.
That little spot on Twitter, Facebook, Pinterest, and Instagram where you get a set amount of characters to tell people who you are? That is a huge, important spot. Challenge yourself to do more with it.
What should be in YOUR bio line?
Tell people what you blog about. If you focus on DIY, tell people you talk about DIY. If you write a lot about food in a particular region, share that!
Include other major things about you that your audience would benefit from knowing. Are you a parent, a newlywed, a fashionista, an avid sports fan, or a political news junkie (especially with a certain lean)?
In short, your bio line should give new visitors a two-second snapshot of what they can expect to see in your feed. If they follow you, what topics can they expect to get?
What should not be in a bio line?
Cutesy facts that are seemingly entertaining but also irrelevant. You only have a certain number of characters. Use them wisely.
The trend was to use the bio area to be funny, witty, and memorable. For example, I might write, "I have a fat cat, I love hot chocolate, I shop too much at Trader Joe's, and I drink a Vanilla Latte a day."
The problem with these lines is:
They aren't memorable anymore because they are trendy. Everyone does it, so it isn't unique anymore.
You might also enjoy Vanilla Lattes and decide to follow me. Still, in one month, unless I am writing about Vanilla Lattes all the time (PS, is there a blog devoted only to Vanilla Lattes?), you didn't know what you were getting with my feed. You might realize that you do not enjoy my posts on social media because you don't understand who I am. So you'd unfollow me and find that blog about Vanilla Lattes to follow.
I may have missed an opportunity with my bio line to convince someone to follow me! If I had used my bio line more effectively to be a driver, stating unequivocally why my content and social media posts are awesome, the person would be driven to follow me.
Add Your Location to Your Bio
Also, consider adding your location. Bloggers interested in monetizing should know that companies care a lot and usually search for specific markets. If you are "Anywhere, USA," you may be ambivalent enough to miss major campaigns.
Worried about privacy and security? Watch How To Be Personal On Your Blog Without Being Vulnerable. But don't be shy about putting your location so brands can find you. (Get more Twitter tips with our article 6 Basic Twitter Tips for Bloggers.)
Challenge yourself to look at your bio with fresh eyes. Are there new accolades you should add, big defining topics that have changed or been added? Get 'em in there!
Don't be afraid to show a personality, but use your bio line to showcase who you are and what you talk about. Make people want to follow you and know what they are getting when they do follow you.
And also, can we all agree that Vanilla Lattes are delicious?
About Allison
Allison Barrett Carter is a writer who shares how to live a traditional life and still have great family adventures on her website – The Family Trip Online.
If you enjoyed this article, you might also enjoy: Should I Truncate My Blog's RSS Feed?