Get to know Nikol of Mom Complicated (ps: she's also a co-founder of NCBN in case you didn't already know!)
1. How long have you been blogging?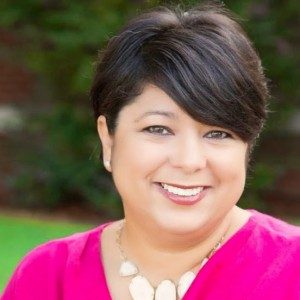 I started blogging on a private blog for my family in 2007 when we moved to North Carolina as a way for them to stay in touch with us. In 2009, I started consulting small businesses on the concept and strategy of blogging as a marketing strategy. My current blog, Mom Complicated was started in January of 2014.
2. What do you blog about?
If I had to categorize myself, I would say we are a lifestyle blog. My sister Vanessa and I blog about how becoming a mom made life so much more complicated and how to get back to a more calm, less complicated state. We lead you through our trials, errors and successes of our own de-complication efforts. Sprinkled in are topics like healthy eating, how to train for a triathlon, organization and video taped trips to Target.
3. Why did you start blogging?
I started blogging to keep my family up on all the fun things happening with our growing family. We went from living next door to my parents, to living 800 miles away with a 5 month old baby. It was a big adjustment. Not only did it help the grandparents keep in touch, it helped me not feel alone. My sister and I started Mom Complicated because we joked one day about needing our own blog to keep track of the tips and tricks we were sharing with each other. We then realized that other Moms were talking about the same things that we were. So a blog was born. A place for us to log our own information and hopefully to share with others. And we totally search our own blog for recipes and tips we have posted.
4. What is your FAVORITE post you've ever written (you can pick 2)?
I would have to say that When You Don't Fit In The Instructions and Owning Your Choices are my favorite posts of the year.
5. What blog do you love?
There are so many that I have recently been introduced to and simply love. But the one blog I have consistently read over the years is AndreaDekker.com
6. What is your biggest piece of advice for other bloggers?
Every day is a new opportunity. Every morning, you have the opportunity to "do it right". If you had a post that bombed, said something you regret, forgot to post for a while, didn't include the proper alt tags on your photos… you have the opportunity to do it different. You have the opportunity to try something new. Your blog is your own space and you are in control of it. So never lose sight of that and remember. Every day is a new opportunity.
7. What are you looking forward to for you as a blogger in the upcoming months (conferences, big blog release, book release, publishing, community, redesign, new content, etc)?
Hands down, I am over the moon at the opportunity to spend the weekend at our Blogging Concentrated dates in March, 2015! When I met Dan and Rachel back in May 2014, I loved them instantly and were so impressed with their knowledge. I can't wait for everyone that attends to benefit from their knowledge and experience.
Visit Nikol online and show her some North Carolina love.
Website: Mom Complicated
Facebook: Mom Complicated Blog
Twitter: @momcomplicated
Google+: +MomComplicated
Instagram: @momcomplicated
Pinterest: @momcomplicated