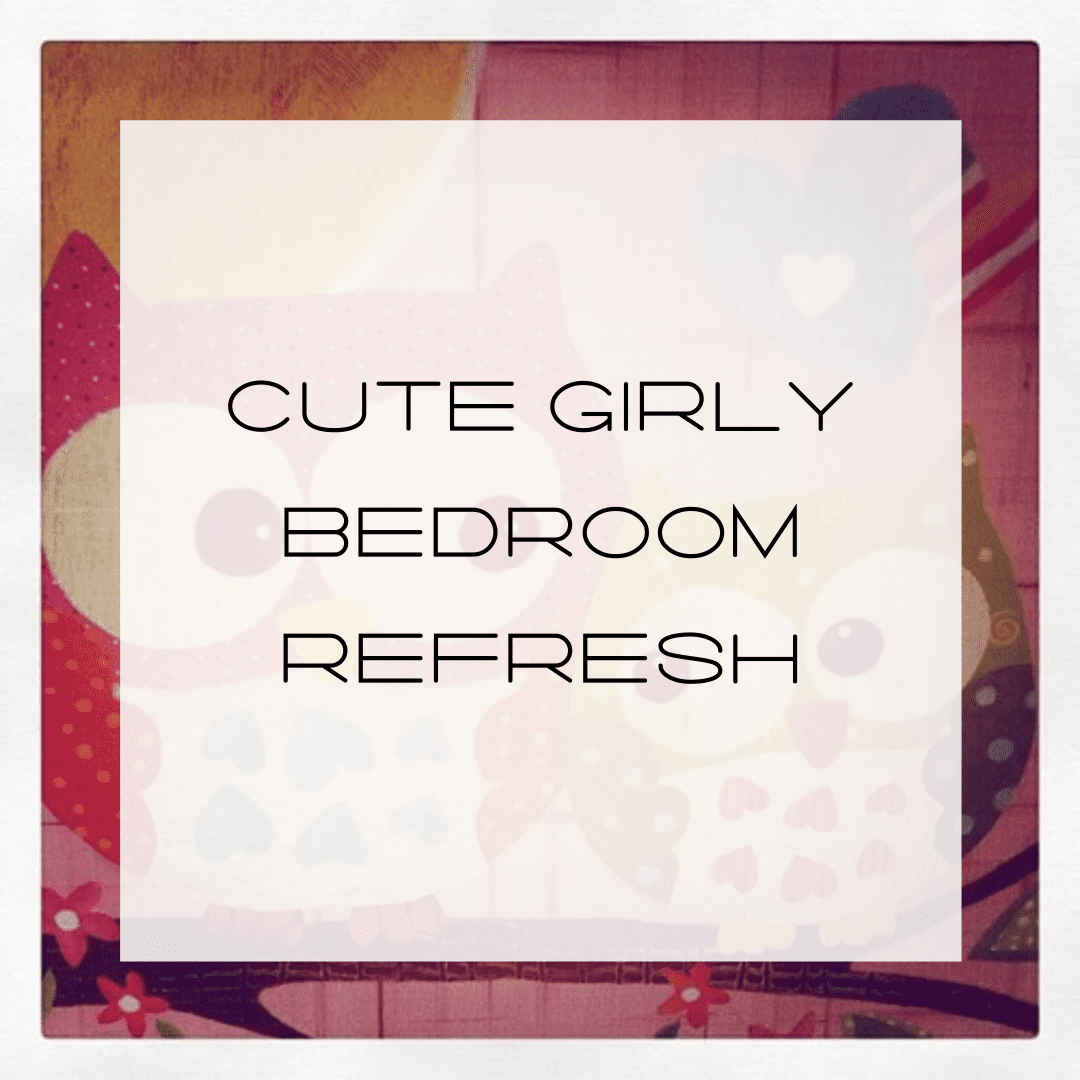 The Dayngrous Duo and I are getting settled into our home here on the beautiful Crystal Coast of North Carolina. In this post, I'd like to show you some before and after photos of what is now my daughter's room. It's a cute girly bedroom refresh and I can't wait to hear what you think!
The previous owners of our home had a nice layout of their daughter's purple bedroom. I actually prefered this layout but my daughter wanted to have her room set up a little differently. The variety of colors in the room wouldn't have been something I would have chosen so I did things a little differently. The bathroom has a separate room for the bathtub and toilet, which is nice. The color is a bit like salmon. (I snagged these photos from the MLS)
Here's Our Cute Girly Bedroom Refresh
I kept some of the elements of the bedroom the same. The walls are still purple because I felt like it worked nicely for a little girl's bedroom. The roman shades work well, too. Also, the previous owners were nice enough to leave the bedframe and the nightstands behind so all I needed to do was get a new full-size mattress and a few accessories. I found two matching pink frilly lamps with crystal heart chains for the nightstands at Target.
I also found an adorable owl comforter set with pillow cases and I found matching stuffed owl pillows to match – also at Target. I honestly couldn't resist these adorable owls. When I showed them to Bella she was totally into them and thought they were the cutest. Once we got them home and I set everything up, she said (in the funniest way) "Mommy, I think owls are more your thing than mine. I like horses." Needless to say, I let her know that owls were going to be her thing for a while too since she didn't let me in on that little tip until after I paid for everything and set it up. Don't feel too bad for her though, she does love her room and everything in it.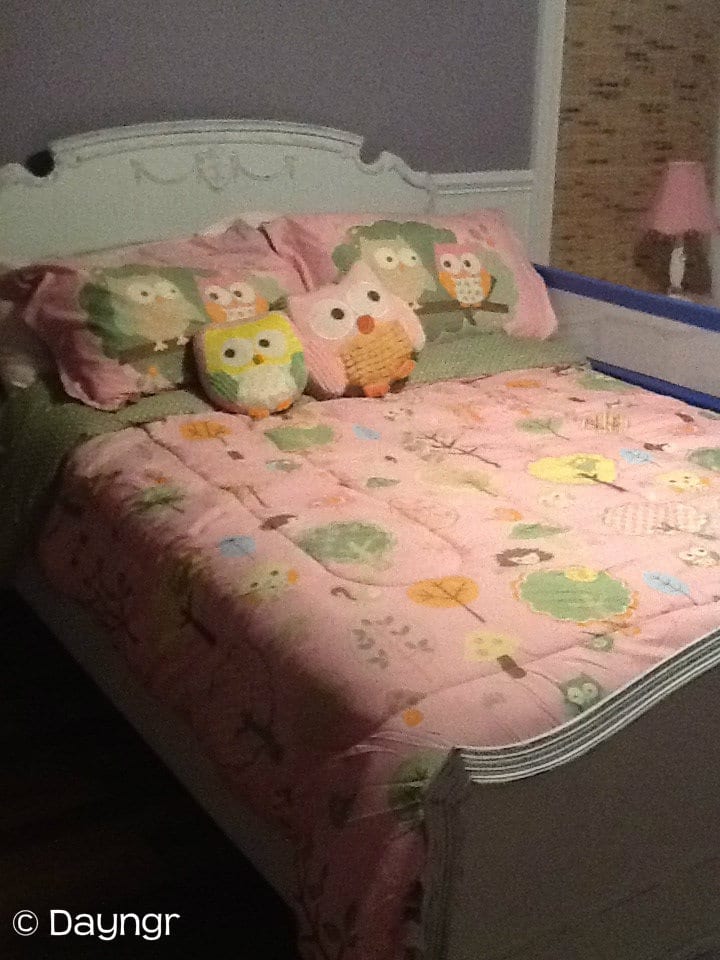 I carried the owl theme into her bathroom. Did I mention she has an en suite bathroom? Oh yes! I had to share a bathroom with my parents growing up – but that's a whole other story. Back to the room refresh. This set included a toothbrush holder, cup holder, and soap dispenser. Luckily, they had matching towels, hand towels, a rug, shower curtain and garbage can. Isn't that cup holder just adorable?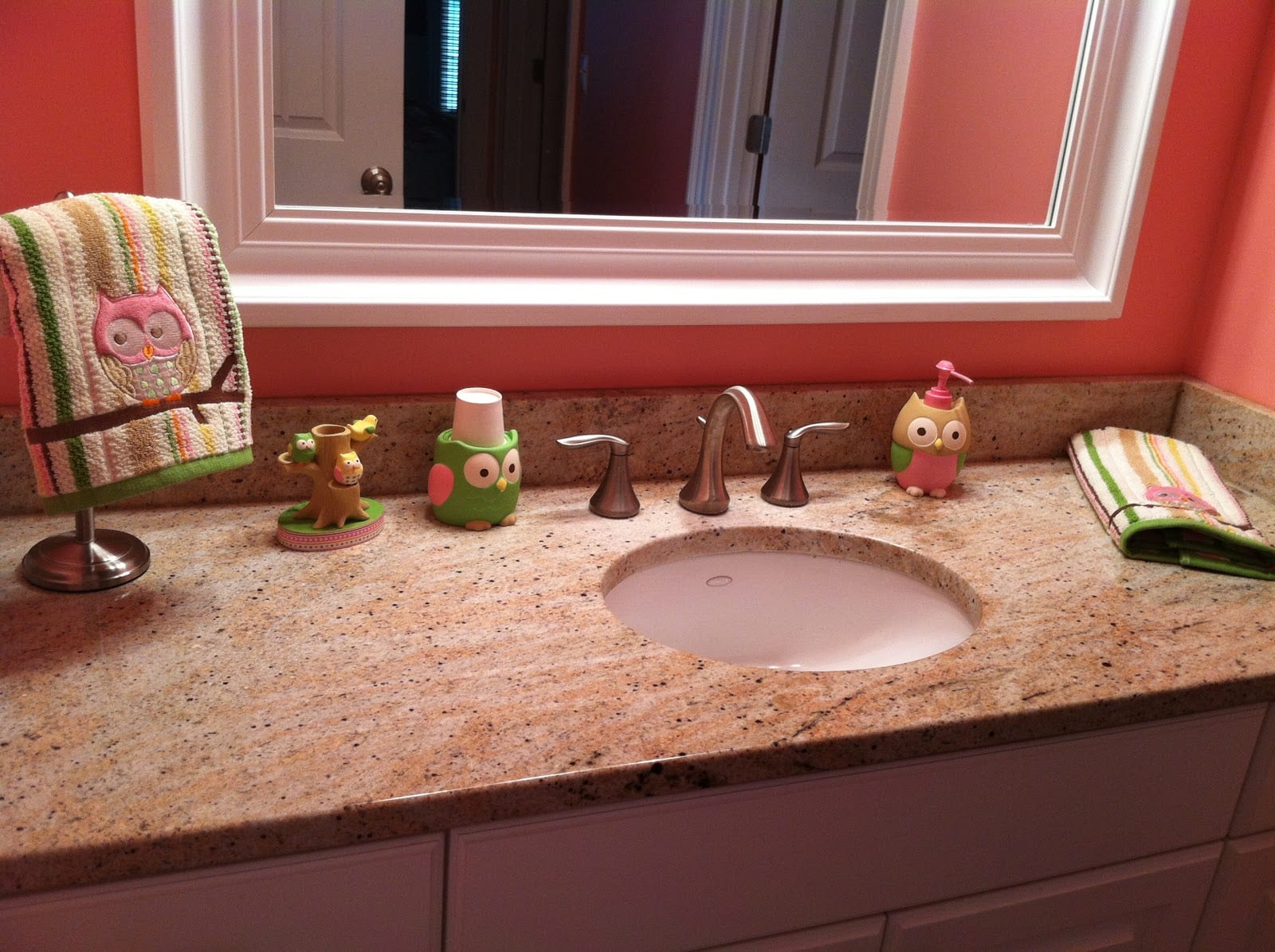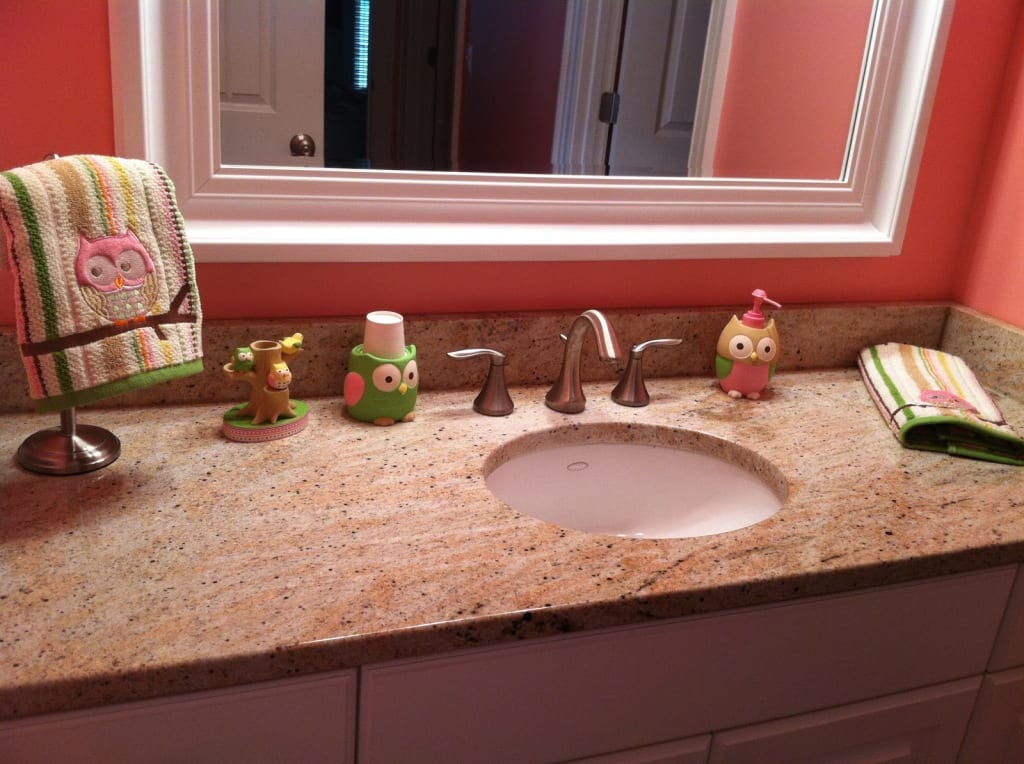 Whose bathroom would be complete without a bath mat? Certainly not hers! Who? Who?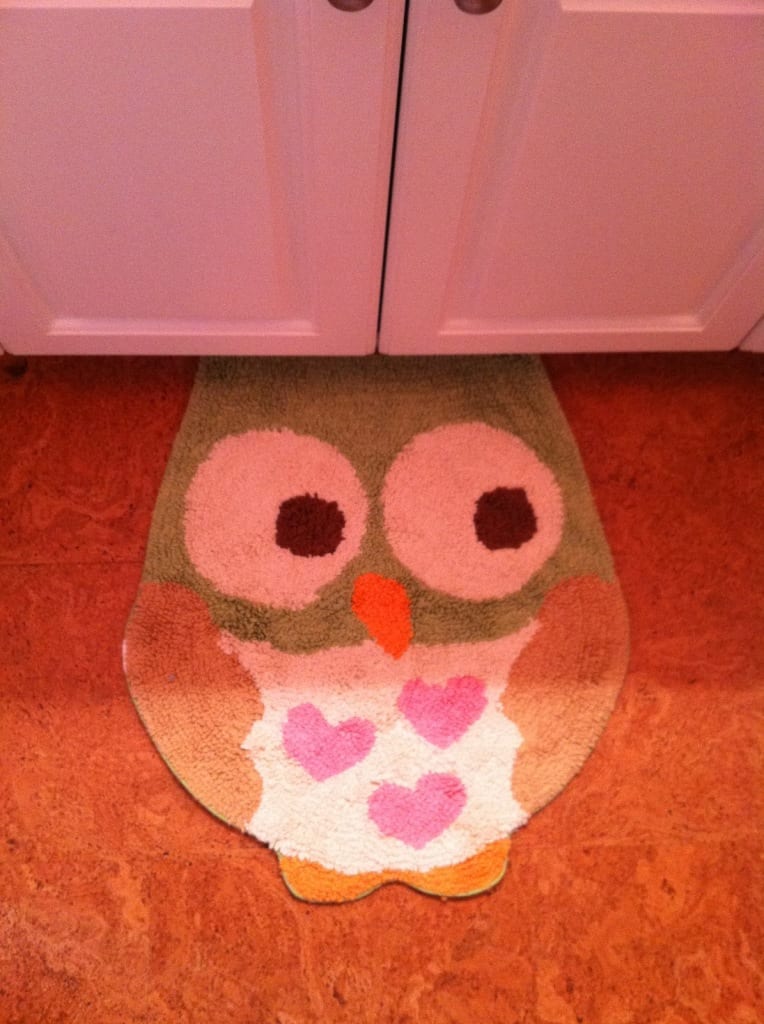 Here's a close up of the shower curtain and super cute curtain holders to match. Irresistible.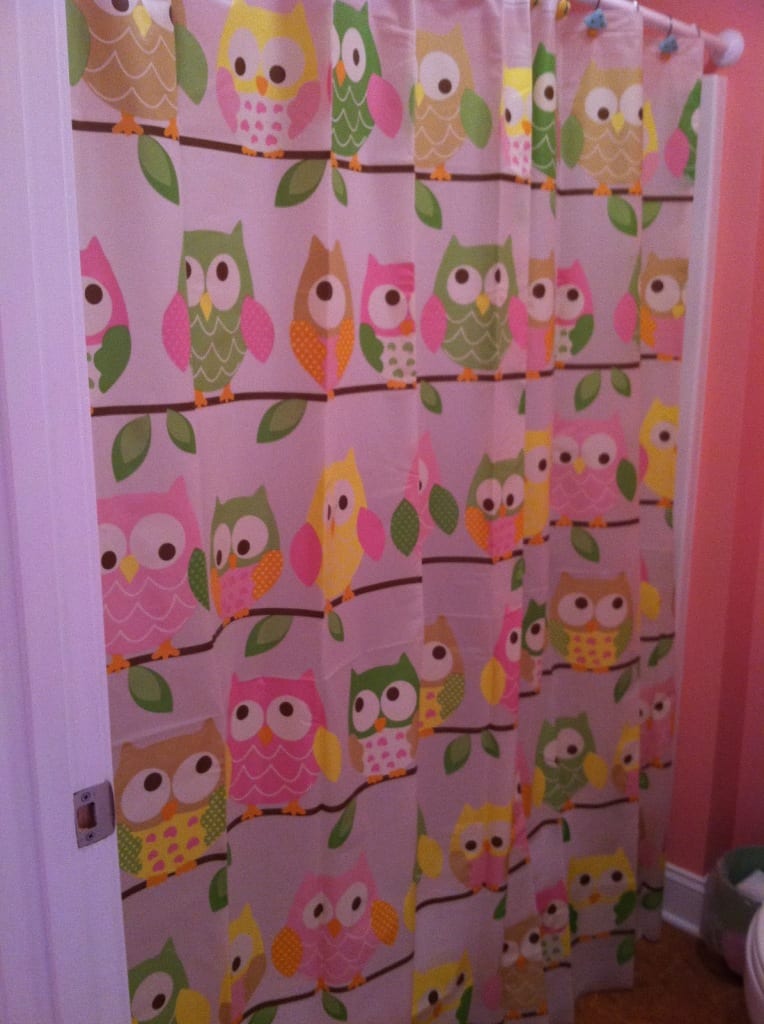 Finally, art to hang on the walls as well. These little owls make such a cute pair. Kinda like the Dayngrous Duo.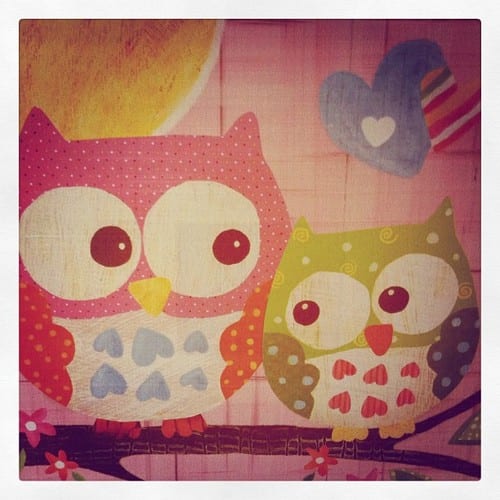 How did I do? What do you think of this cute girly bedroom refresh? Drop a comment and let me know.
If you enjoyed this post, you'll probably like these, too: