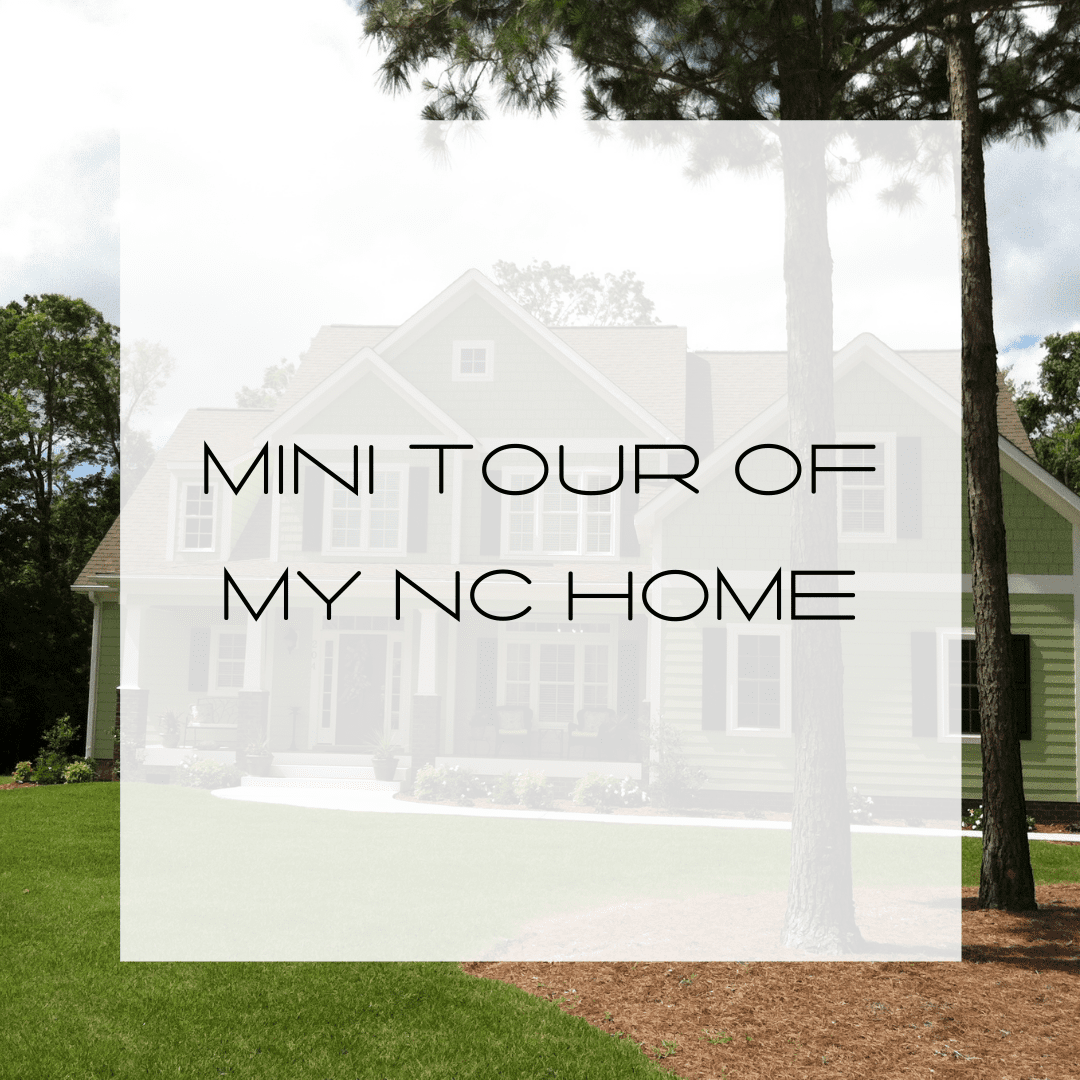 Join me for a mini-tour of my NC home. Yesterday I shared some of the photos of the outside of our new home, and today I thought I'd share a few of the inside. I'll be adding my own touches to make the style ours but in the meantime check these out.
Let the mini-tour of my NC home begin!
Here's the foyer or entryway to our home –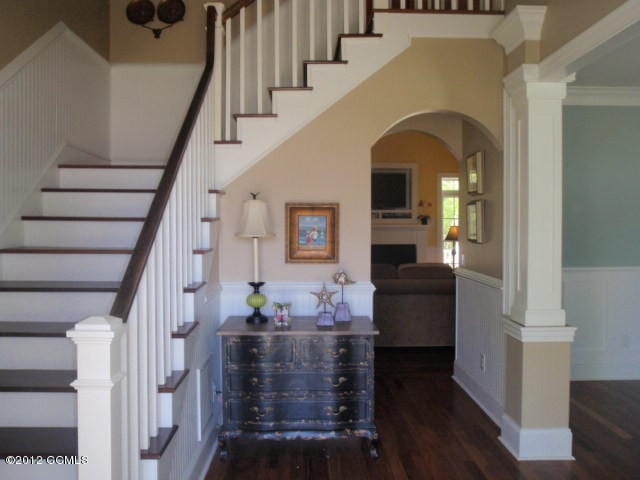 Two Stories
We've got stairs now. Or as we like to call them around here: Mandatory Exercise. There's no escaping them since the kids' rooms are upstairs. I'll let you know if I lose any weight because of them. The entire upstairs could easily be the kids' floor. Their bedrooms are upstairs and each has an en suite bathroom. The bonus room is upstairs, too. I could see that being a playroom or kid cave.
The previous homeowners had a nice piece of furniture and some little style elements. I'm looking for the perfect piece to go in the same spot and I've already found some of my own style elements to add to the top. Not sure if they'll actually make it there or if they'll go someplace else. We'll just have to see. Their style was quite traditional whereas mine is more modern. I can't wait for you to see what I do with the decor.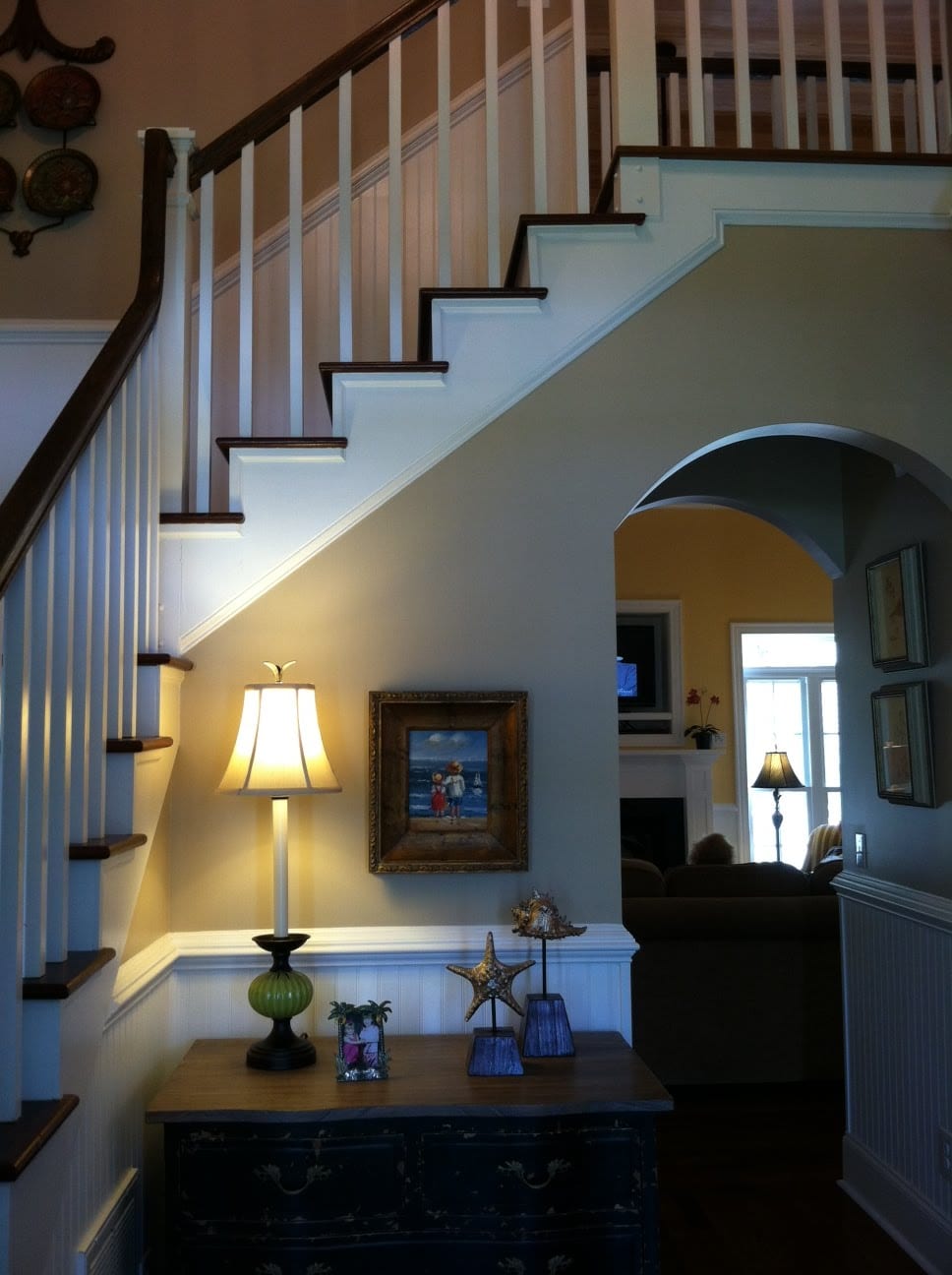 If you're on the first landing and you look down, this would be your view. I love the amount of light that comes in. I do like the windows around the door right now but I'm not sure how I'll feel about them in the long run.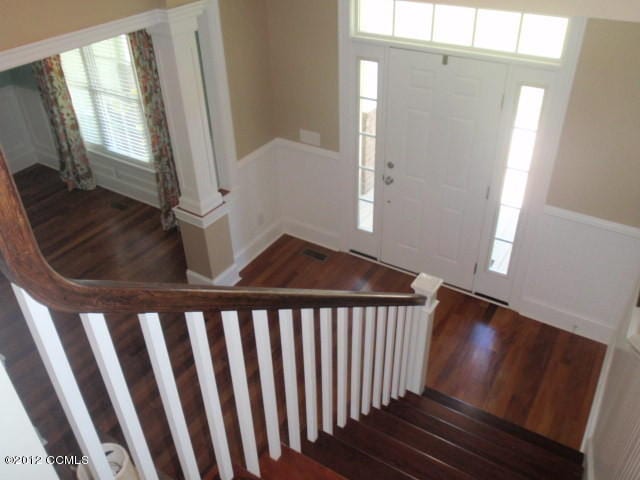 The Kitchen
This kitchen is a dream come true. Stainless steel appliances, granite countertops, white cabinets and drawers, and brushed nickel pulls. Everything I love.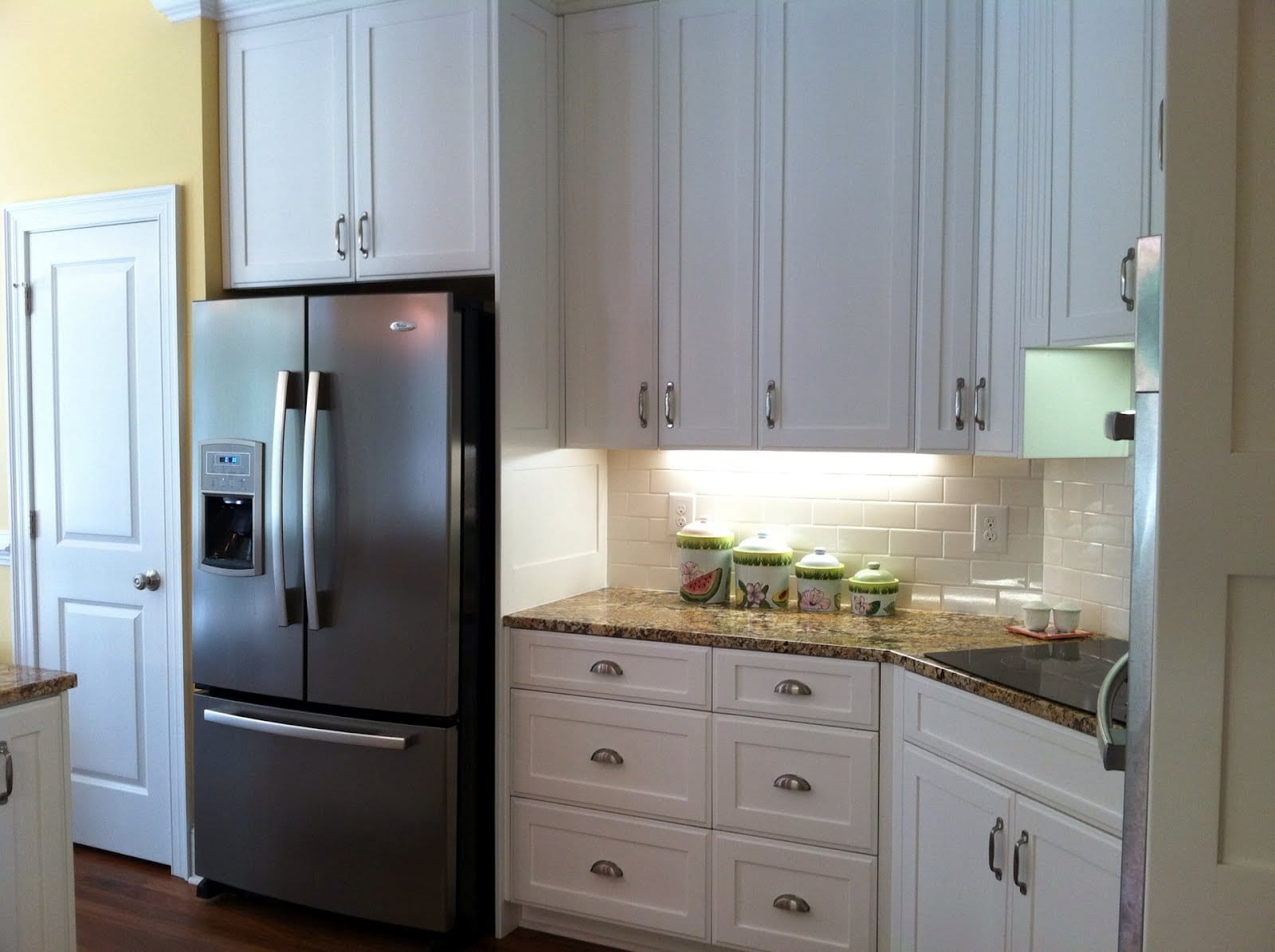 Personally, if I were choosing the countertops, this would not have been the granite pattern or color I would have chosen but it is lovely – and not a deal-breaker. I finally have a kitchen I can cook in with plenty of storage space. That's not a double oven, (though that would have been amazing) it's a microwave on top and an oven on the bottom.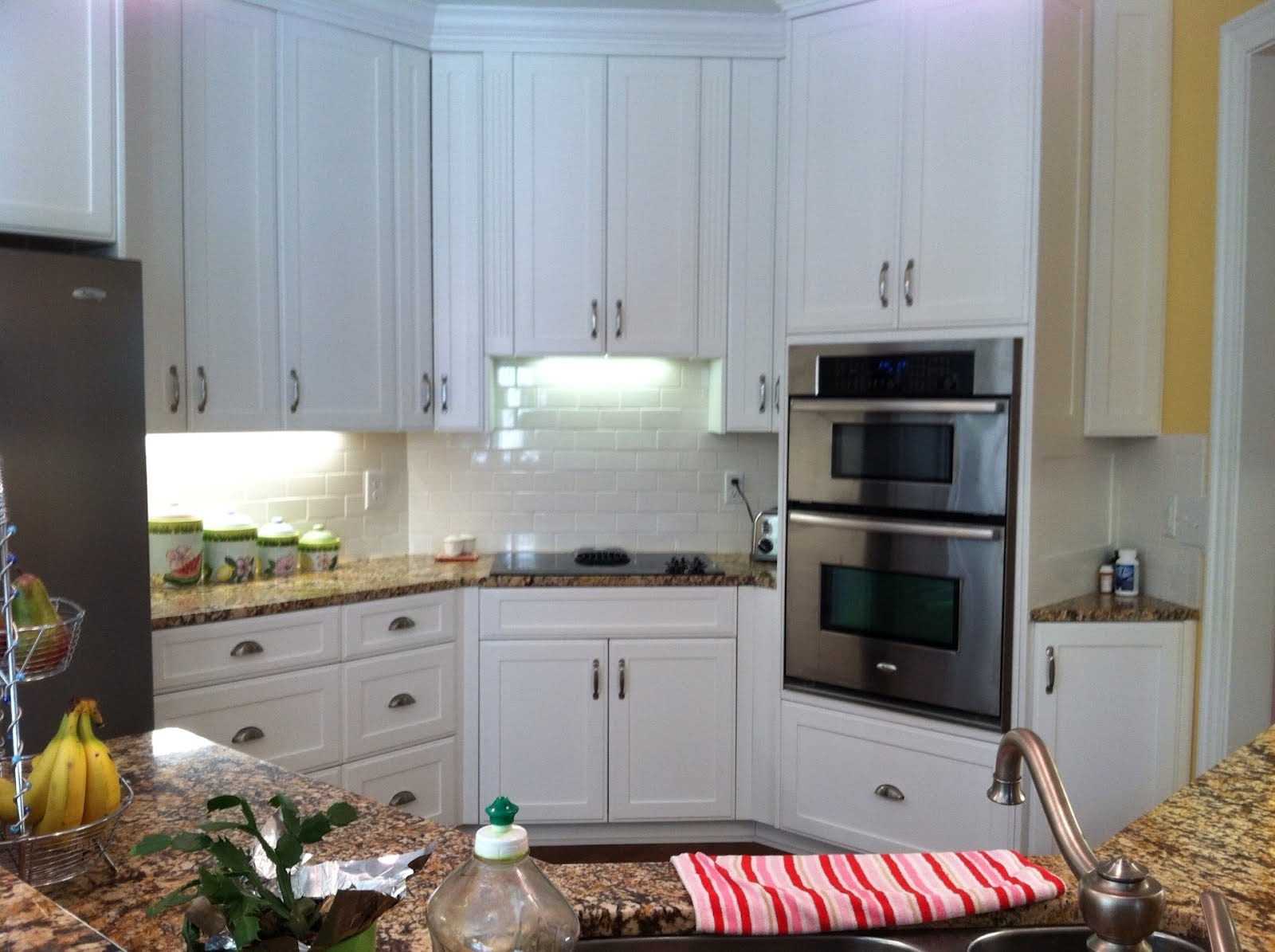 Eat-In Kitchen
We've got a nice bar that will easily seat 3 or 4. I'm sure the Dayngrous Duo will love eating there. They love sitting at the tall tabletops when we go out. We also have an eat-in kitchen, or breakfast nook, if you prefer. Whatever you choose to call it, it fits a table for four easily. (See the formal dining room)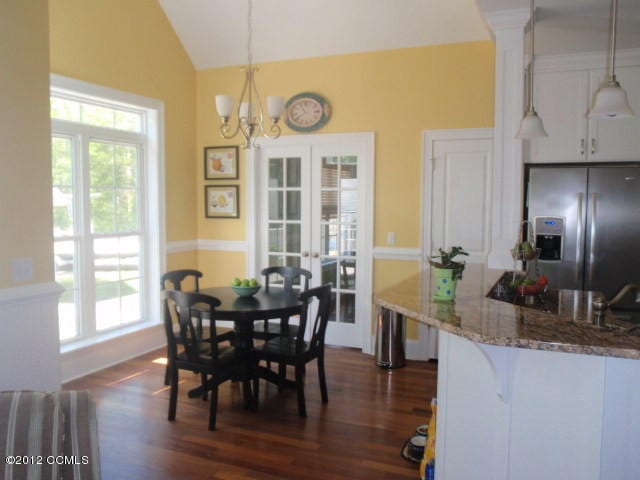 We have access to the backyard off the breakfast nook and I love the glass door with the blinds inside the glass. We have a nice view of our backyard and our own little slice of the forest with a stream that runs into the
White Oak River
. We can watch the cardinals, woodpeckers, and bluejays visit our bird feeder. That is, when the squirrels aren't raiding it.
Living Room
As you probably noticed, we have an open floor plan – which I love! See? There's that traditional furniture look I'd mentioned before. Nice, but not my style. It's going to be so much fun shopping for new home decor.

We have ridiculously high ceilings and they're beautiful! They're heart of pine and absolutely gorgeous. I'll have to try to get a good shot of them to show you. Really spectacular.

Guest Bathroom
The guest bathroom is right down the hall from the kitchen and between the den and our laundry room. Hallelujah, I have a guest bathroom. Gone are the days of one bathroom for the whole house. It's also going to be so nice to be able to do the laundry in an air-conditioned room. Don't get me wrong, I'm thankful I had a laundry room in our old house, it was just really hot in there. Again, that's a whole other story I'll have to share in a blog post about my childhood home.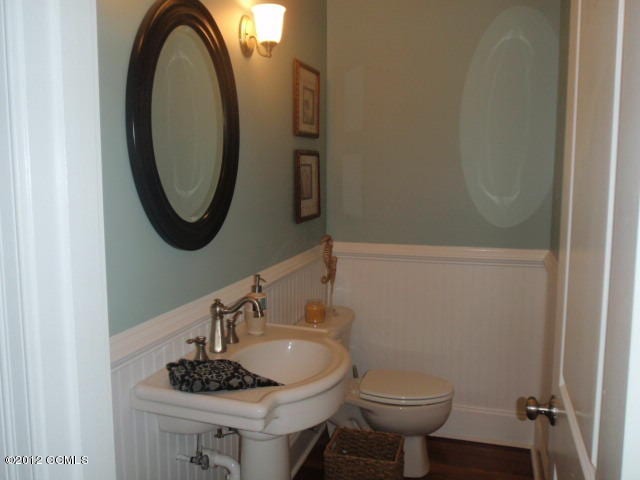 The Den
This is the den. Through the open door, you can see the doorway to the guest bathroom and then the doorway to the laundry room and a broom closet. That sure is a bright green, isn't it? What do you think? Keep it or pick a new color?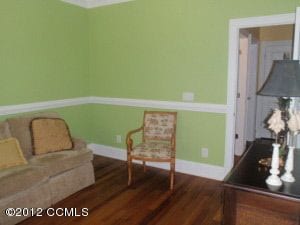 Laundry Room
Then there is the laundry room. I'm not loving the color but I am so thankful for a laundry room so I'm not complaining. I can't reach the cabinets though. LOL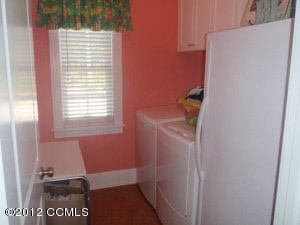 Bonus Room
We have a bonus room. If I'm honest, this is probably the only reason Bella signed on for the big move. She saw Justin Bieber and was 100 percent onboard. Boy was she disappointed when she found out he wasn't included with the house. I should probably get her one of her own. What do you think?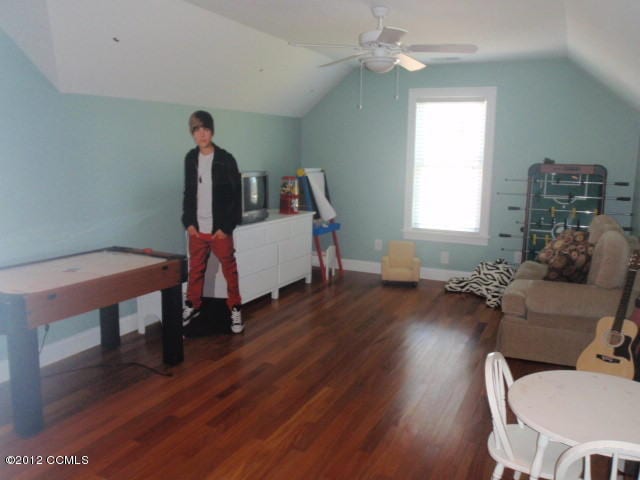 Girly Bedroom
Here's what my daughter's room looked like. It's quaint and really a great room. Plus, she has her own en suite bathroom! It will be fun to give it a makeover. (Continue the mini-tour of my NC home by checking out what
my daughter's room
looks like now.) I love that her bathroom has a separate room for the bathtub/shower and commode.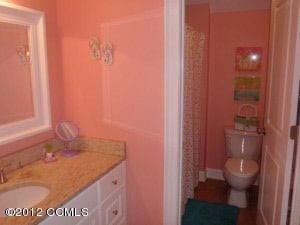 His Bedroom
The original homeowners had two daughters, so this was a girl's room. Isn't that chest of drawers a beauty? This room is now my son's room. I'm already working on making it look more masculine. I've got some excellent ideas.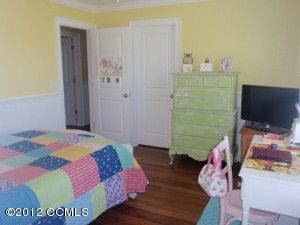 His bathroom is quite different than hers. It's all in one and a bit smaller but still very nice. Once it's redecorated, I'll show you what it looks like so be sure to stay tuned.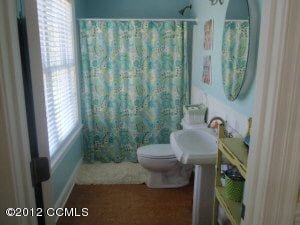 Hope You Enjoyed the Mini-Tour
I hope you enjoyed the mini-tour of my NC home. Remember, all of these photos are the previous owner's set up. I'll be decorating in a more modern style versus their traditional. I'll be keeping most of the colors in the house as is, except for the laundry room (salmon) and the den (bright green). Remarkably, the room colors I'll keep are almost the exact colors I did in my Florida home. That's probably one of the reasons I fell in love with this house.
Thanks for stopping in for my little home tour. I hope you liked it. Let me know if you have any decorating tips.
Big thanks to realtors:
Gail & Kenn Knapp
Knapp Properties
(252) 560-8080
If you enjoyed this post, you'll probably like these, too: