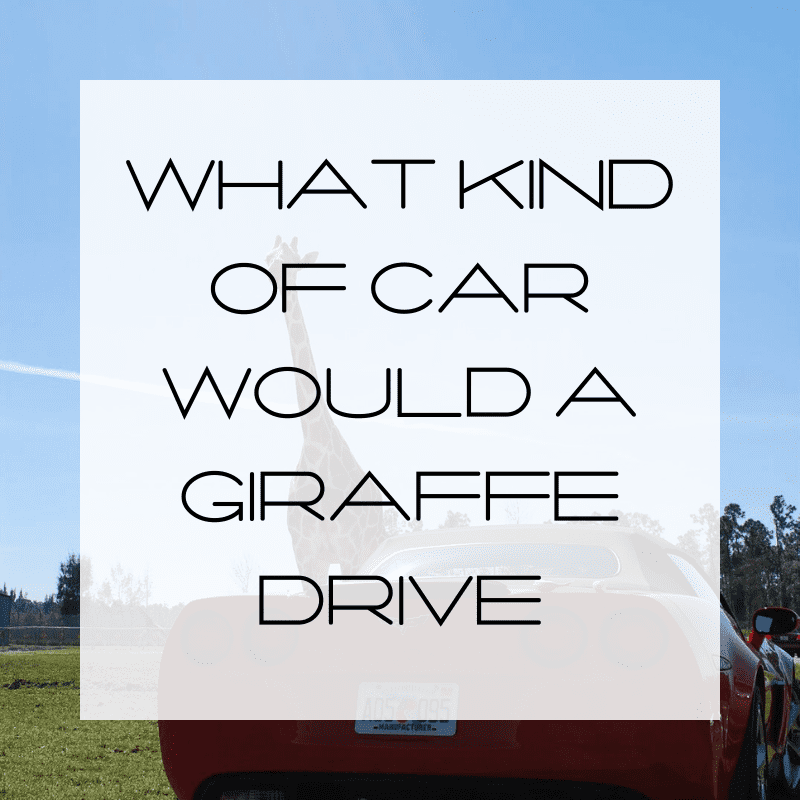 What kind of car would a giraffe drive? Naturally, he'd drive a convertible.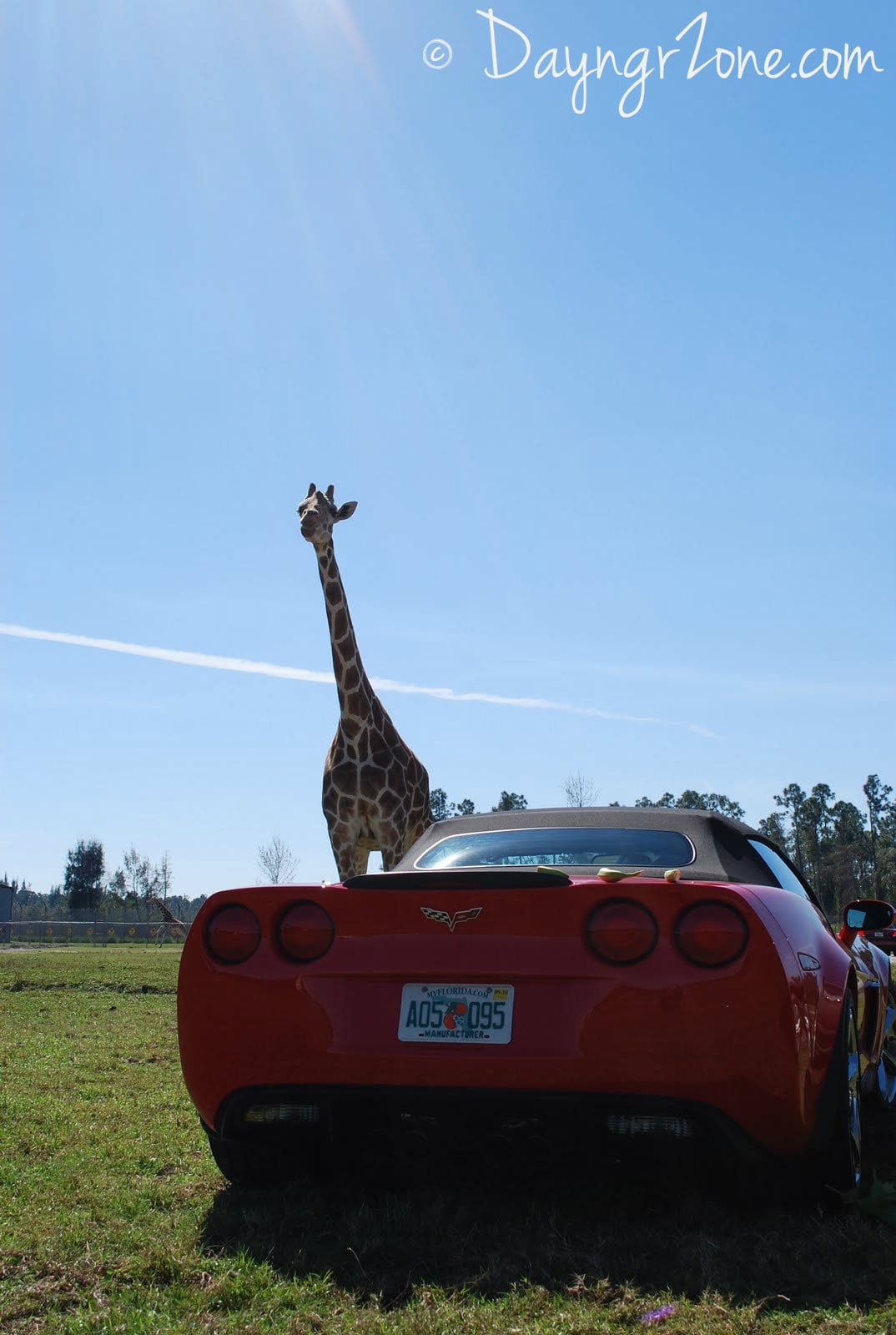 This photo was taken at Hwange National Park during the ChevyROAR event at Lion Country Safari sponsored by Chevy. Yup, that's a shiny, new 2010 Chevy Corvette.
About Lion Country Safari
Lion Country Safari is a drive-through safari park and walk-through amusement park located on over 600 acres in Loxahatchee, in Palm Beach County, Florida. Founded in 1967, it claims to be the first 'cageless zoo' in the United States. In 2009, USA Travel Guide named Lion Country the 3rd best zoo in the nation.
Lion Country Safari is home to over 1000 animals in the drive-through preserve and in the Safari World habitats. Among the more notable species on display at the park are lions, white rhino, chimpanzees, zebra, and giraffe. Additionally, they have a walk-through area, splash park, petting zoo, and even a KOA Campground and so much more.
So Much Fun
We had a great time during our visit and I took so many pictures! Have you ever been to Lion Country Safari? Let me know in the comments.