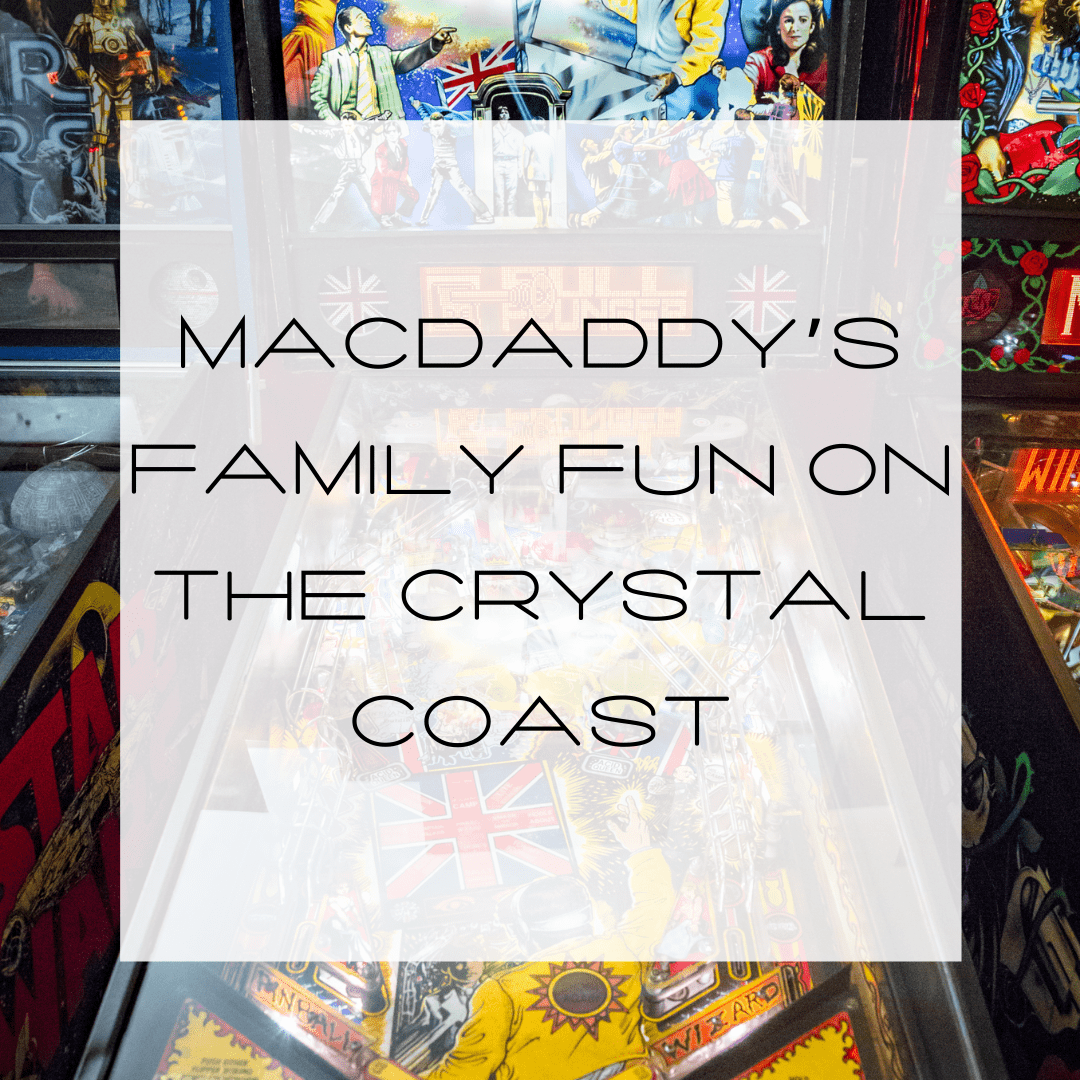 One of the great things about moving to a new area is getting to explore. If you're a long time follower of this blog, you already know I make weekends an adventure even if we don't leave our own city. Here are a few photos from a fun place we found in Cape Carteret, North Carolina called "MacDaddys."
MacDaddy's – Family Fun on the Crystal Coast
It's a fun little spot with plenty to do indoors and out. Inside, they've got a general area bowling alley and a smaller VIP bowling alley that you can reserve for parties, billiard tables, two dining areas, and plenty of kid-friendly and family-friendly arcade games (though not exactly budget-friendly if you're used to $20 keeping the kids entertained for a few hours like at Chuck-E-Cheese). With that being said, you can still have a good time without going broke. Looking for a place to have a kid's party? They have party rooms you can reserve.
This is the larger bowling alley –
This is the VIP bowling alley –
Thinking more of the adult kind of fun? They also have a full bar for the grown-ups and their pool tables are in this area, too. They also have plenty of big screen TVs for watching sporting events and lots of seating.
Family-Friendly Dining at MacDaddy's
If you love finger food they have a great selection. They have a small dining area in the arcade area and a larger one with a bar toward the back. On the menu, you can find items like tacos, burgers, hot dogs, chicken, chicken fingers, and fries. You can't go wrong bringing the kids here. The food is good and the kids will certainly be entertained. Here's a picture of their delicious beer-battered mushrooms. I can honestly say they are the best I've ever had, and I'm already dying to go back for more.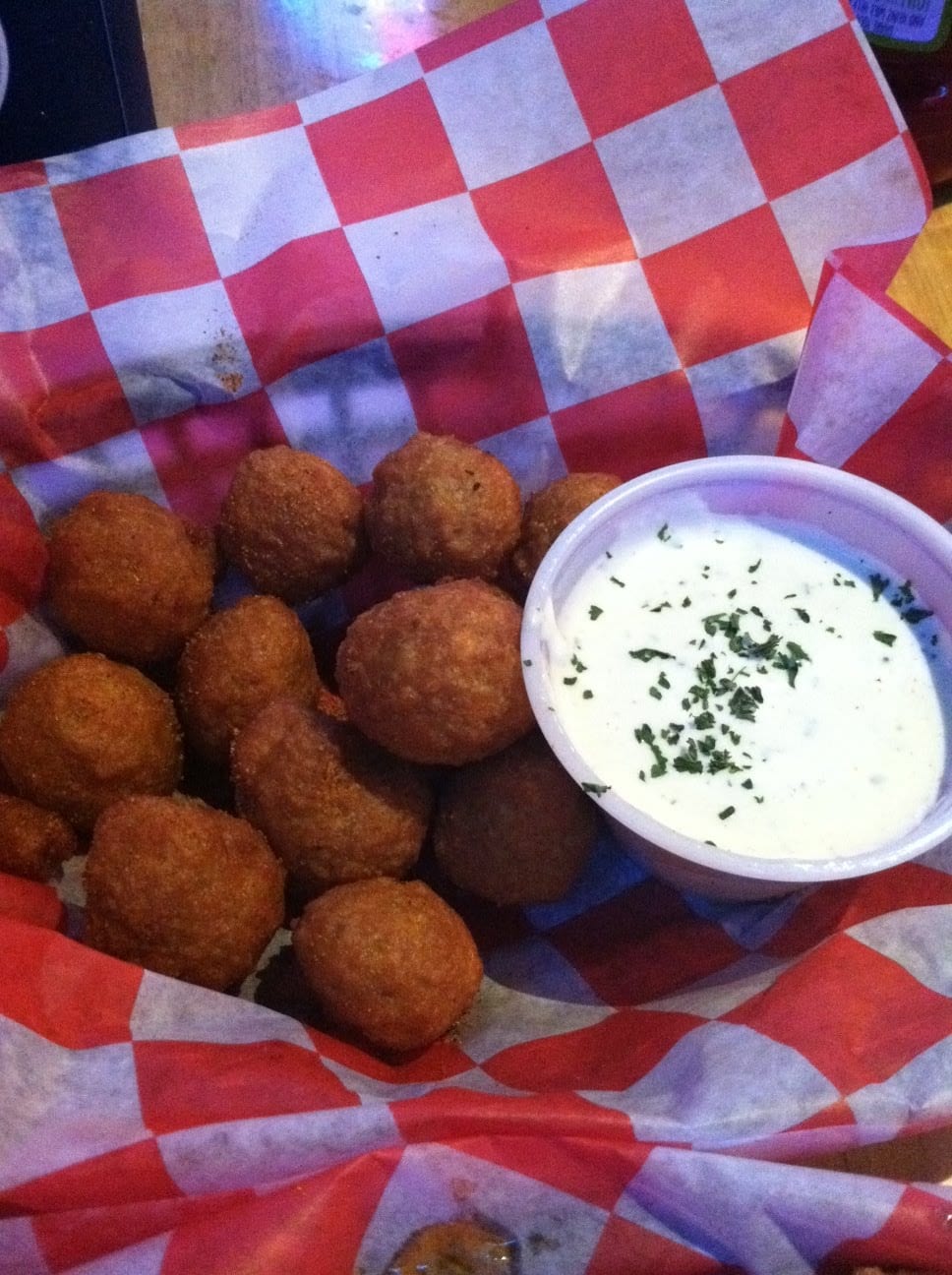 MacDaddy's Family Fun Outdoors
Outside, there's mini-golf, batting cages, a driving range, bumper boats, and go-karts. Tons of fun for just about anyone. The Dayngrous Duo loved it and they're sure glad we live close enough to visit regularly.
Here are two pictures I took at MacDaddy's and shared on Instagram –
View this post on Instagram
Here's a shot of the bar area
View this post on Instagram
Visit MacDaddy's – Family Fun on the Crystal Coast
You can find MacDaddy's on the web at:
MacDaddy's NC or call them at: (252) 393-6565
If you're visiting the Crystal Coast, stop by MacDaddy's at :
MacDaddy's Entertainment Center
130 Golfin' Dolphin Drive
Cape Carteret, NC 28584
Of course, if you're in the area and a reader of this blog, be sure to give me a shout out on Twitter at @Dayngr.