Should I Truncate My Blog's RSS Feed?
There are a lot of details that bloggers need to think about.  And one of those should be how easy it is for readers to access your information. For example, think hard about whether or not to truncate your RSS feeds.
We don't address this topic enough in the Internet chatter about effective practices in blogging so there isn't much on this to share elsewhere on the Internet.  But at the end of the day you will want to read this post, and thread, by Kim Werker.
Pageviews vs. Influence
There are people who are worried about numbers (although it may be the wrong numbers) who strongly believe that you must truncate your RSS feed in order to get readers to come to your website.  You need their physical click on your site, their count as "1″ in your page views so that sponsors and advertisers will pay you for your blog real estate in the future.  The thinking here goes that as a blogger you will want your page views to be through the roof and only then will you make money from your blog.
While on the surface this makes sense, it is shooting yourself in the foot during Mile One of a long-distance race.
Yes, companies and businesses care about your page views when they contact you about advertising. But they care even more about your reach and influence – they want engagement.  (Members, log in to your Educational Resources Portal to get Beth Anne's slides on what metrics brands really care about.)
They want to see how your content carries, how many people listen to you on Twitter and Facebook and Pinterest, and they want to see you as an ambassador with their content.  They are really interested in seeing how effectively you can get your message out.
And when you make people work too hard to read your information, they won't read it.  If they don't read it, they REALLY won't share it.
As a business, you can not afford to truncate your feed! Subscribers want to build a relationship with you, long term.  If an audience member has decided to be loyal enough to you and your content to go ahead and subscribe to get your news delivered, sing "hallelujah" and make it as easy for them to digest your information as you can.
Feed Readers Make Things Convenient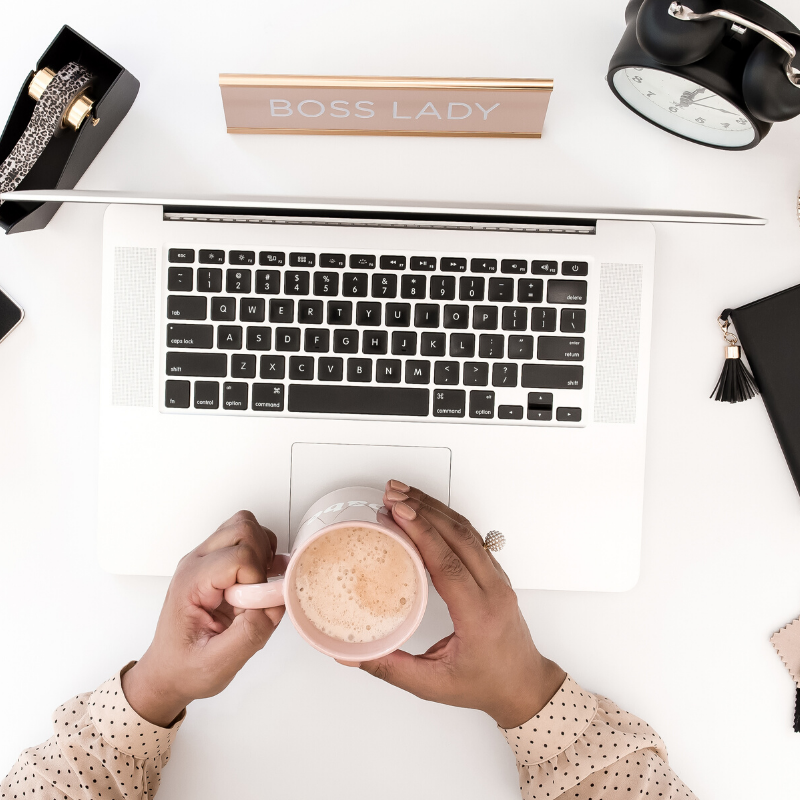 Consider this: most readers who are subscribing to RSS feeds are doing so because they want to use an RSS reader and see all their content in one place.  Personally, I use Feedly.  I like that in the morning I can get my coffee, open my tablet, and immediately read any and all the articles I want to from the blogs I subscribe to.
But if you deliver the morning coffee reader only two sentences of your content, the reader is probably skipping right over you.  Subscribers don't "click to read" in the smorgasbord of blog consumption at their fingertips.  So your posts pile up, unread.
Additionally, if you only give someone two sentences because you want them to click through to your website (so you can have that "1″ page hit) then it better be a darn perfect two sentences.  You have to be a phenomenal teaser writer to get someone to want to leave the program they are in and spend the time loading a separate tab and window to read your content.  By only giving two to three sentences you have just lowered, substantially, the odds that the average blog reader will read your content at all.  Think about how many missed opportunities you have created for yourself because you want "1."
Drawing Them In
Alternatively, if you "allow" subscribers to read your entire post within their selected reader the opportunities for social sharing on your posts are huge. While your two sentences might not have enticed readers to click or made them grasp immediately how great your content is, if they are able to read it right away, drawn in by all your beautiful pictures, great words, and fascinating information they are vastly more inclined to Pin it, Tweet it, Like it, Share it, and Comment.
When your stuff goes social, you win.  Once tweeted/pinned/shared you could see huge numbers in retweets/repins/and re-shares.  THIS is what you want.  Not just one more page hit.  You want growth. That growth and social sharing is what will get you the sponsors and advertisers (and, incidentally, new subscribers).
Protecting Your Content
I have heard a few bloggers state that they truncate their RSS feeds so they don't lose control of their content and can protect their content from being stolen. The honest truth is that anybody can easily steal anything from your blog. This is just fact. Just because you don't deliver a full article via RSS doesn't mean you are immune to piracy.  (Tip: you can help yourself by watermarking all your pictures.)
So, bloggers & businesses that blog, take a moment to think hard about whether or not you want to truncate your RSS feed. Whatever you do, we want to make sure that you are making your fascinating, wonderful content as accessible, and easy to share, to subscribers as possible.