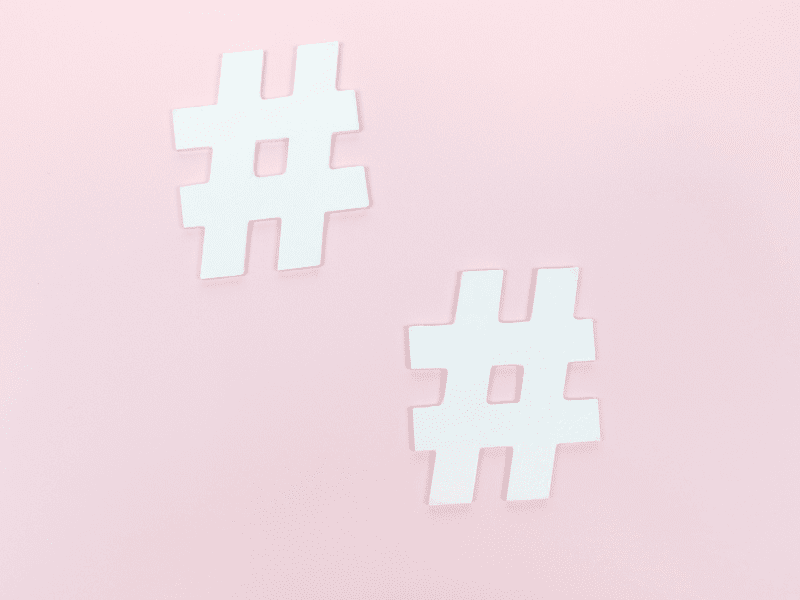 Using Consistent Hashtags for Your Business
Hashtags, they're everywhere. But are you using consistent hashtags for your business or blog effectively? In this article, I'll share a few ways to ensure you're using them correctly.
With the prominence of Twitter and Instagram in our social media world, hashtags have become increasingly important. They're a way of categorizing topics and allowing potential consumers to interact with your brand.
As a small business, it's important to use consistent hashtags for several reasons:
1) To Categorize Your Posts
Hashtags allow you to categorize your content and make it more discoverable within social media platforms. It's a way to categorize your posts. Maybe you offer several different products with a specific purpose or clientele. By tagging these specific posts with these tags, people can sort through your tweets and photos to find what they are looking for more easily.
Also, by consistently using relevant hashtags specific to your industry or niche, you can attract the attention of users interested in those topics. It helps organize your content, making it easier for your target audience to find and engage with your posts.
2) To Identify Your Brand
Consistent hashtags help establish brand identity and recognition. They're a way for people to identify your brand. Using a specific hashtag associated with your business or brand creates a unique identifier that users can associate with your products, services, or content. This helps increase brand visibility and makes it easier for customers to find and engage with your business. Encourage your clients to take photos of their products and to use your hashtag. This way, their followers can see who the brand is, and then they can click on the hashtag to explore more photos.
Remember, when choosing a hashtag for your business, it's important to research to see if that hashtag is already being used. You want to choose an original hashtag that will only be associated with your business.
3) To Build a Community
Consistent hashtags can help foster a sense of community and engagement around your brand. When users see others using the same hashtag, they may be more inclined to join the conversation or participate in discussions related to your business. This can increase user-generated content, engagement, and brand loyalty.
Bonus: You can use a hashtag to run a Twitter chat. Have you ever considered running a Twitter chat to discuss topics with your online community? Use a consistent hashtag, so people always know how to join in!
4) For Cross-Platform Promotion
Using consistent hashtags across multiple social media platforms can help streamline your marketing efforts. It allows you to maintain a cohesive presence and message across different channels. Users who follow your hashtag on one platform may be more likely to search for and engage with your content on other platforms.
5) For Tracking and Analytics
Using a consistent or branded hashtag makes it easier to track the performance of your social media campaigns. By monitoring the usage and reach of your hashtags, you can gain insights into the effectiveness of your marketing strategies, identify trends, and make data-driven decisions to optimize your content and engagement strategies.
6) To Foster Collaboration and Partnerships
Consistent hashtags can also be useful when collaborating with influencers, partners, or other businesses. By using a shared hashtag, you can amplify your reach and create a unified presence for joint campaigns or initiatives. It helps establish a cohesive brand image and facilitates cross-promotion between different entities.
Remember, while using consistent hashtags can be beneficial, you must ensure that the hashtags you choose are relevant, specific, and aligned with your business goals. Conducting research, monitoring trends, and staying updated on popular hashtags within your industry will help you make informed decisions and maximize the effectiveness of your hashtag strategy. Need help figuring it all out? That's where I come in. Contact me today to get started.
Your Turn
Do you use hashtags for your business, blog, or brand? If so, which ones do you use regularly? Let me know in the comments below.