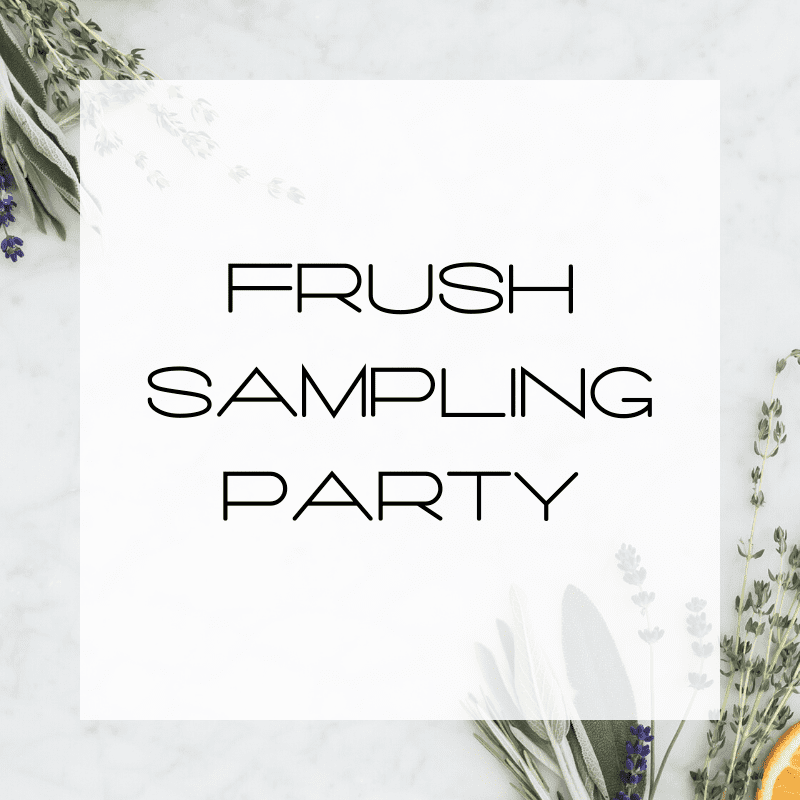 {Sponsored Post}
I consider myself pretty lucky to get to sample and learn about new products. So, I was pretty excited to learn about Früsh! What's Früsh you ask? Früsh is yogurt on the go, so you don't need a spoon. It's made with real fruit, creamy yogurt and all-natural health boosters like HOWARU® Bifido probiotics and TruCal® calcium. Ok, so how do you pronounce it? It's Fruit and Fresh together, so it sounds like fr-ooo-sh (ü = ooo, like moon). It doesn't rhyme with rush.
Party Time
At the end of May, I had the privilege of hosting a Früsh sampling party with a few of my very busy friends who are always on the go! Früsh gave me a variety of flavors for us to try, a helpful information kit, coupons and lots of practical goodies to share with my party attendees. Since we're all always on the go, it was only natural that I'd invite them to take the spoonless challenge and try Früsh with me.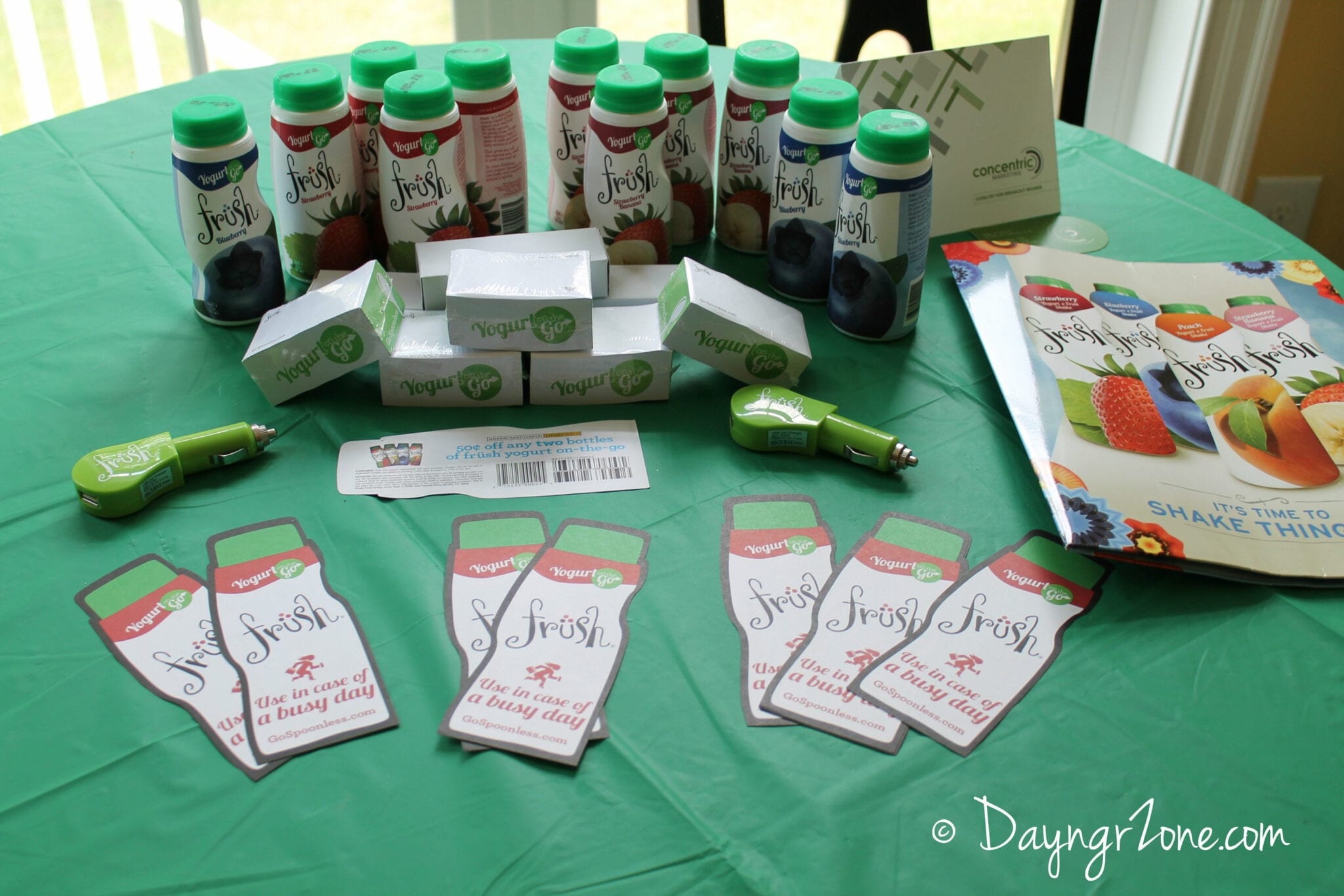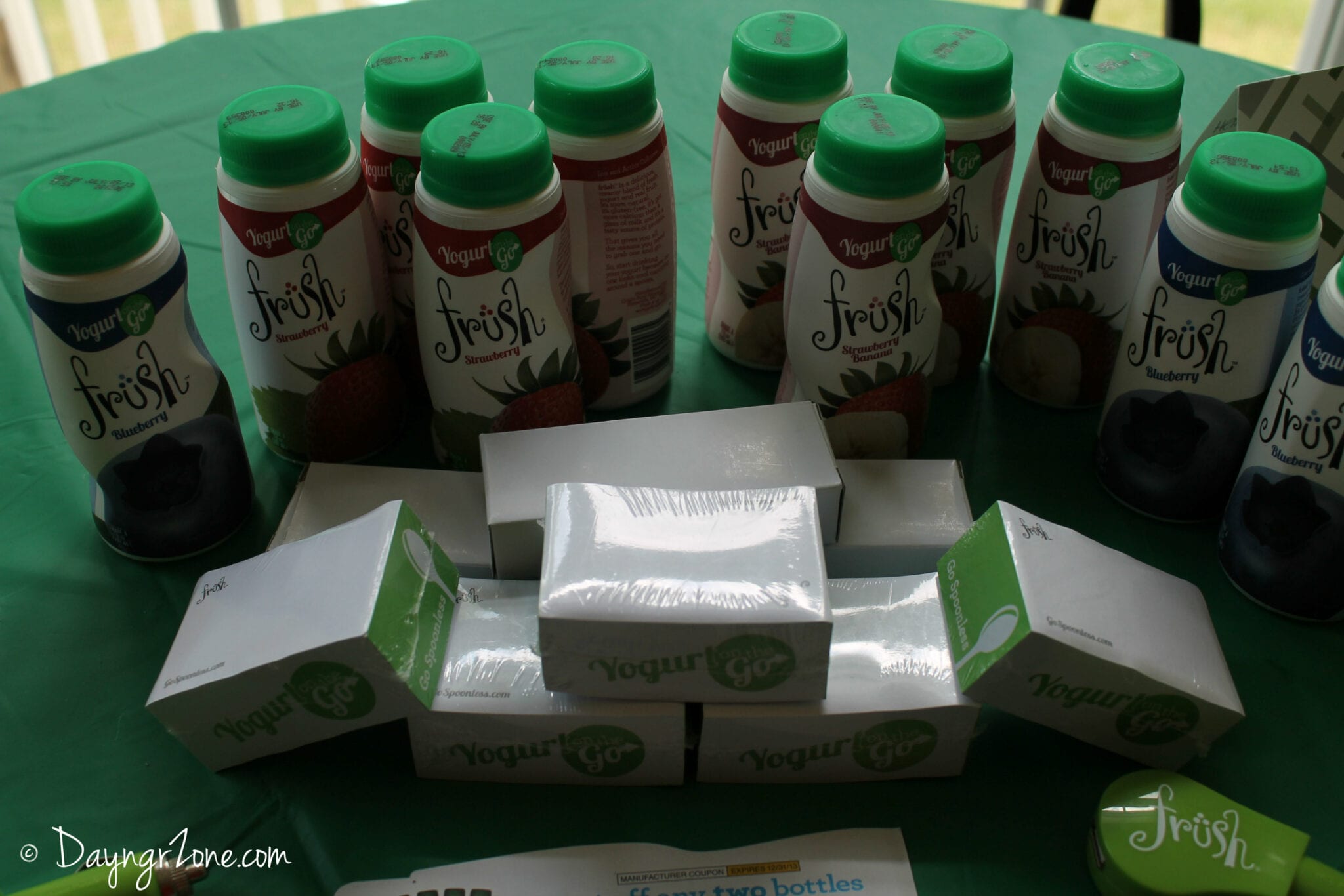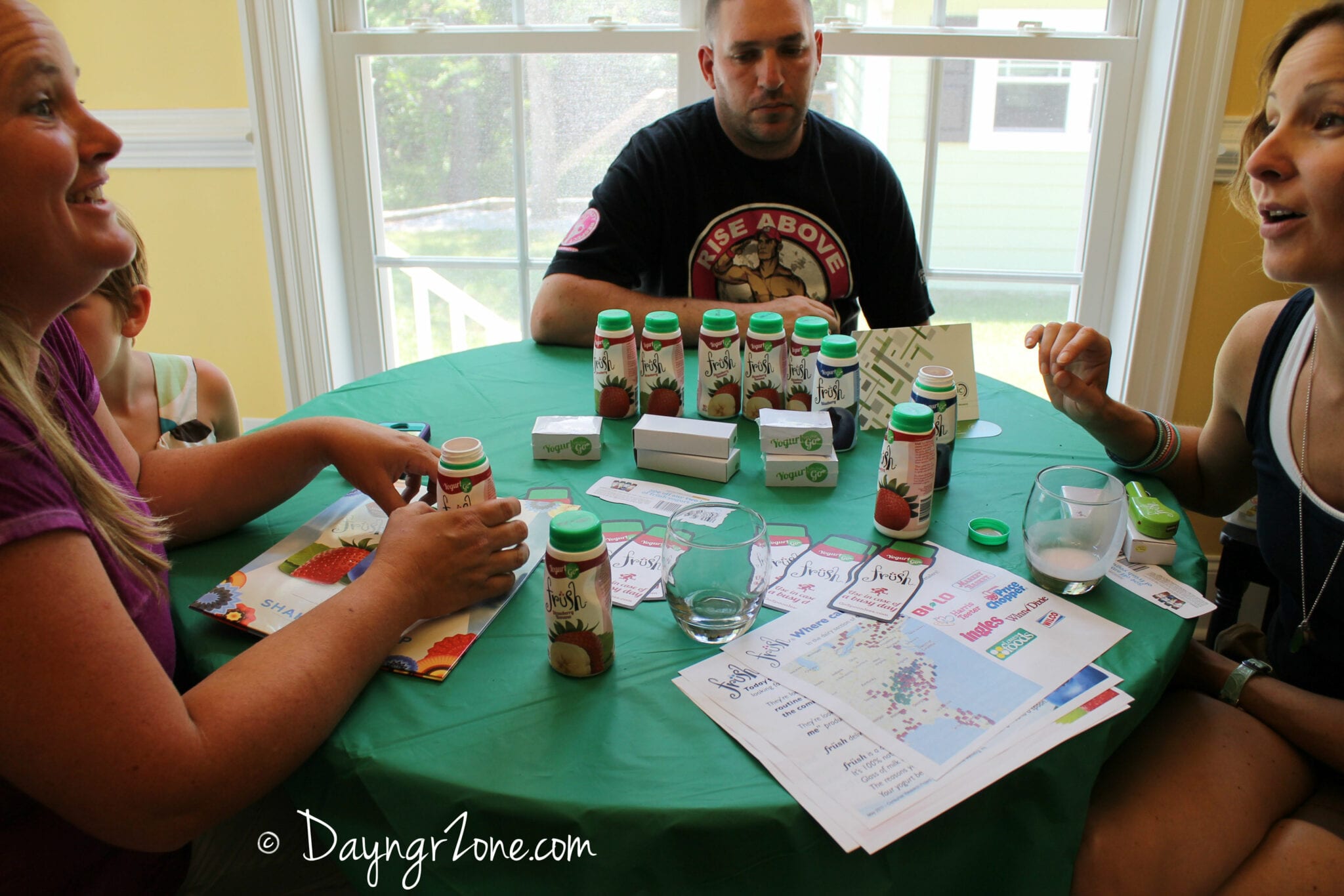 Blueberry was a hit with Jennifer.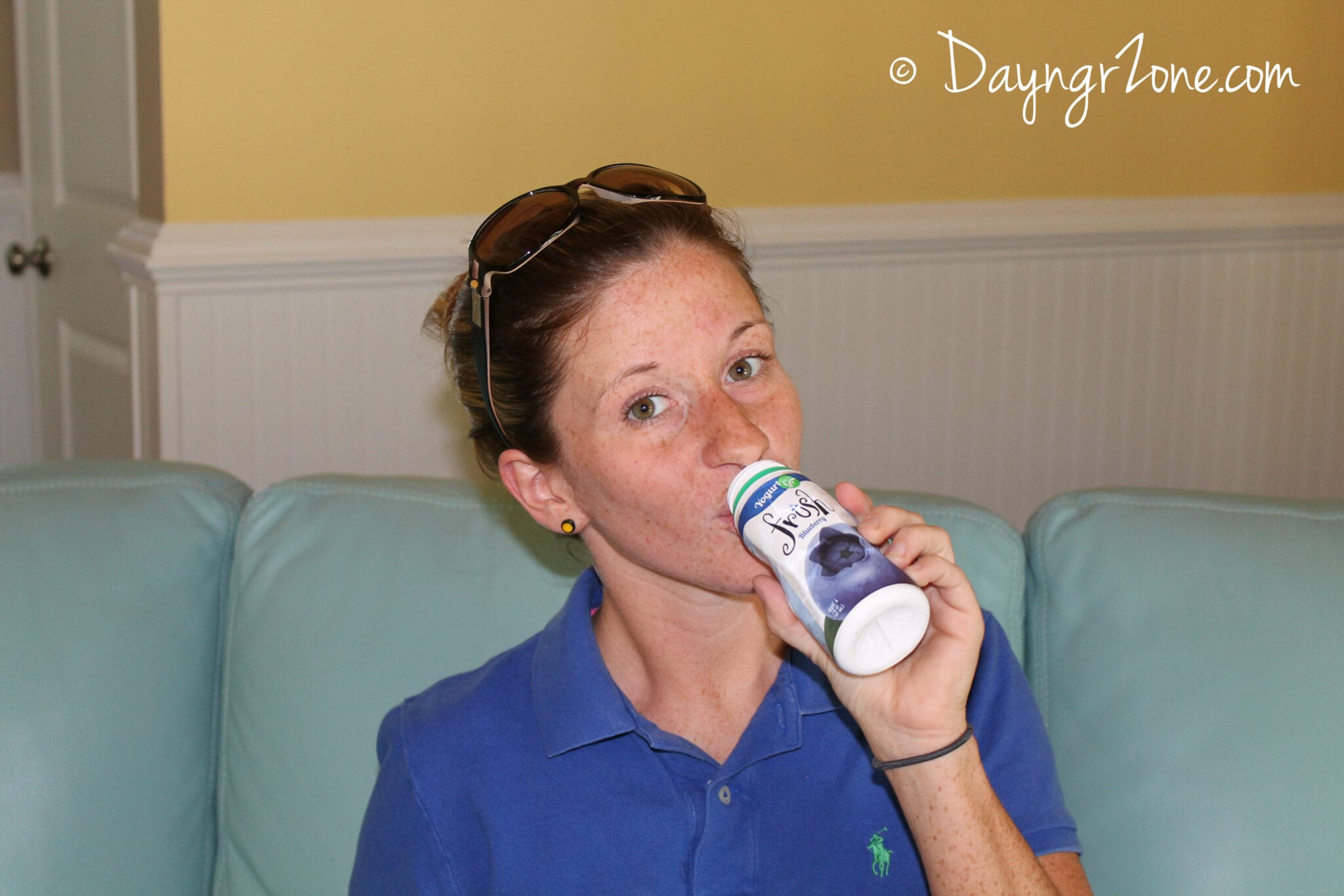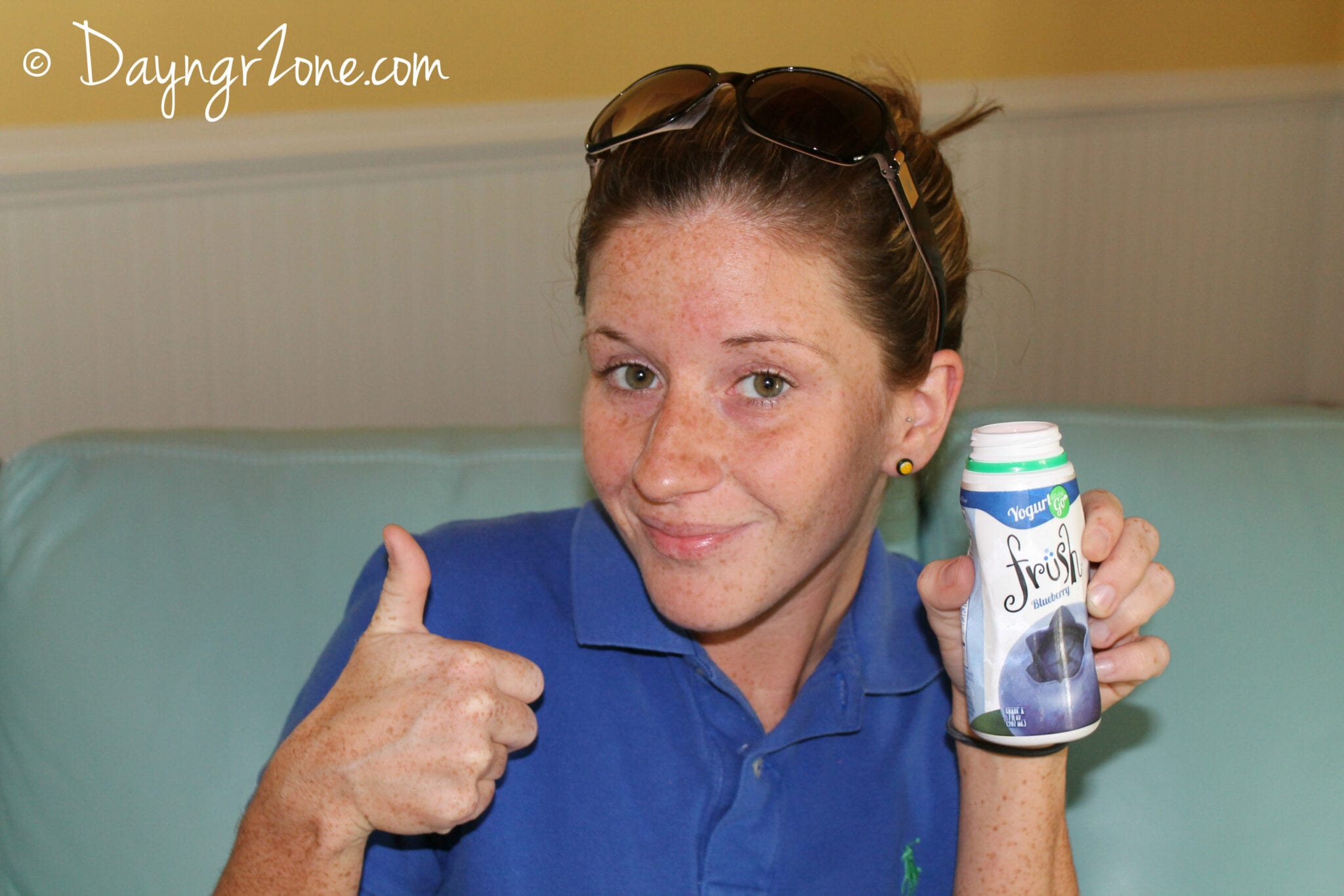 She even gave it a thumbs up. That's impressive.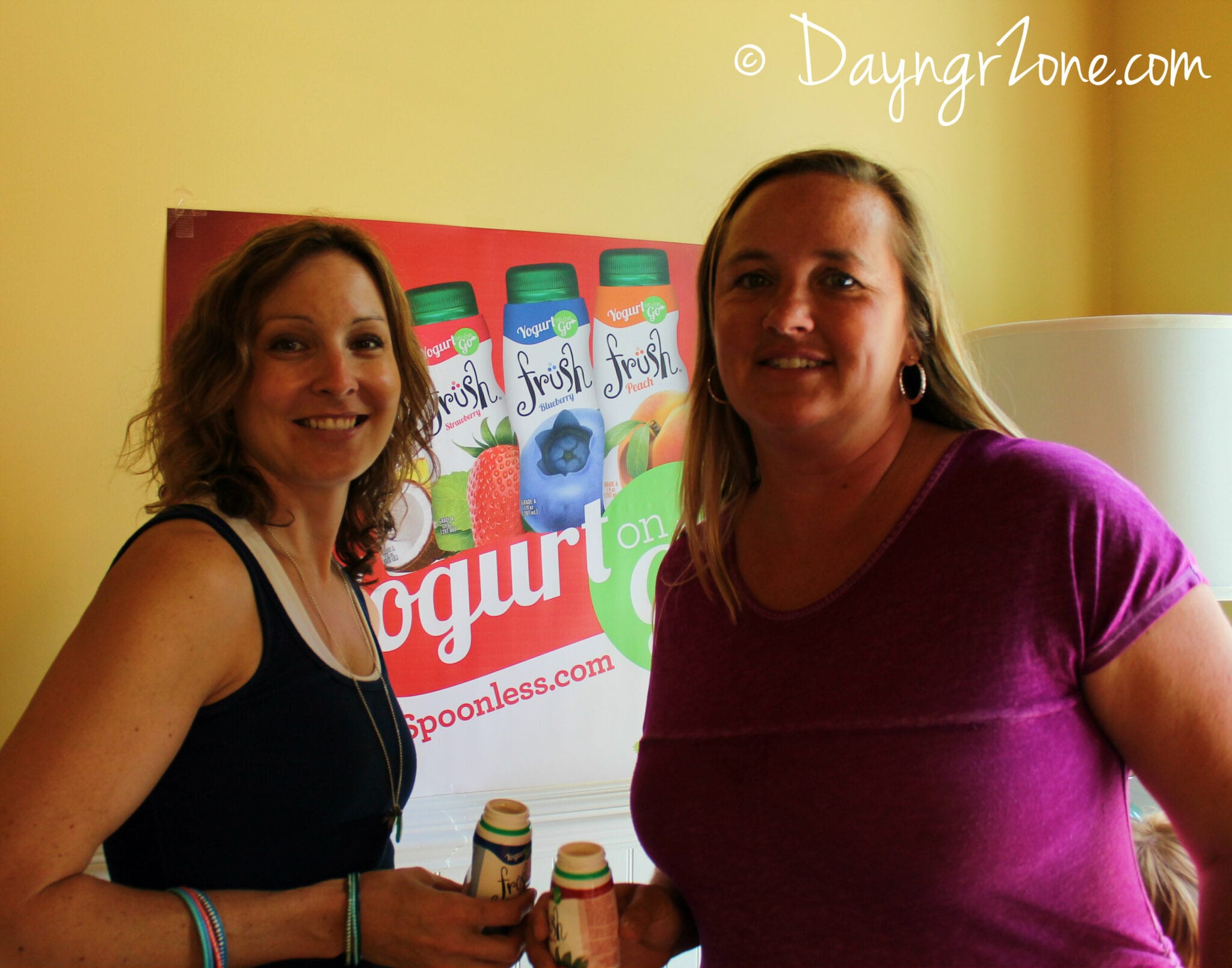 Blueberry was also a hit with Shannon, and Kelly liked Strawberry. They liked how smooth and creamy Früsh was and that it didn't have chunks of fruit in it. They also thought the bottle had a unique shape. It's sculpted to fit in your hand, which might sound silly until you're trying to drive kids to school and have breakfast on the go. In situations like that, going Spoonless makes pretty good sense.
Less Sugar and Gluten Free
I was pleasantly surprised to find that Früsh had less sugar that many of the well-known brands of yogurt we buy at our house, which makes it a better choice for me and for the kids. I was also happy to learn that it's Gluten-Free and has more calcium than a glass of milk.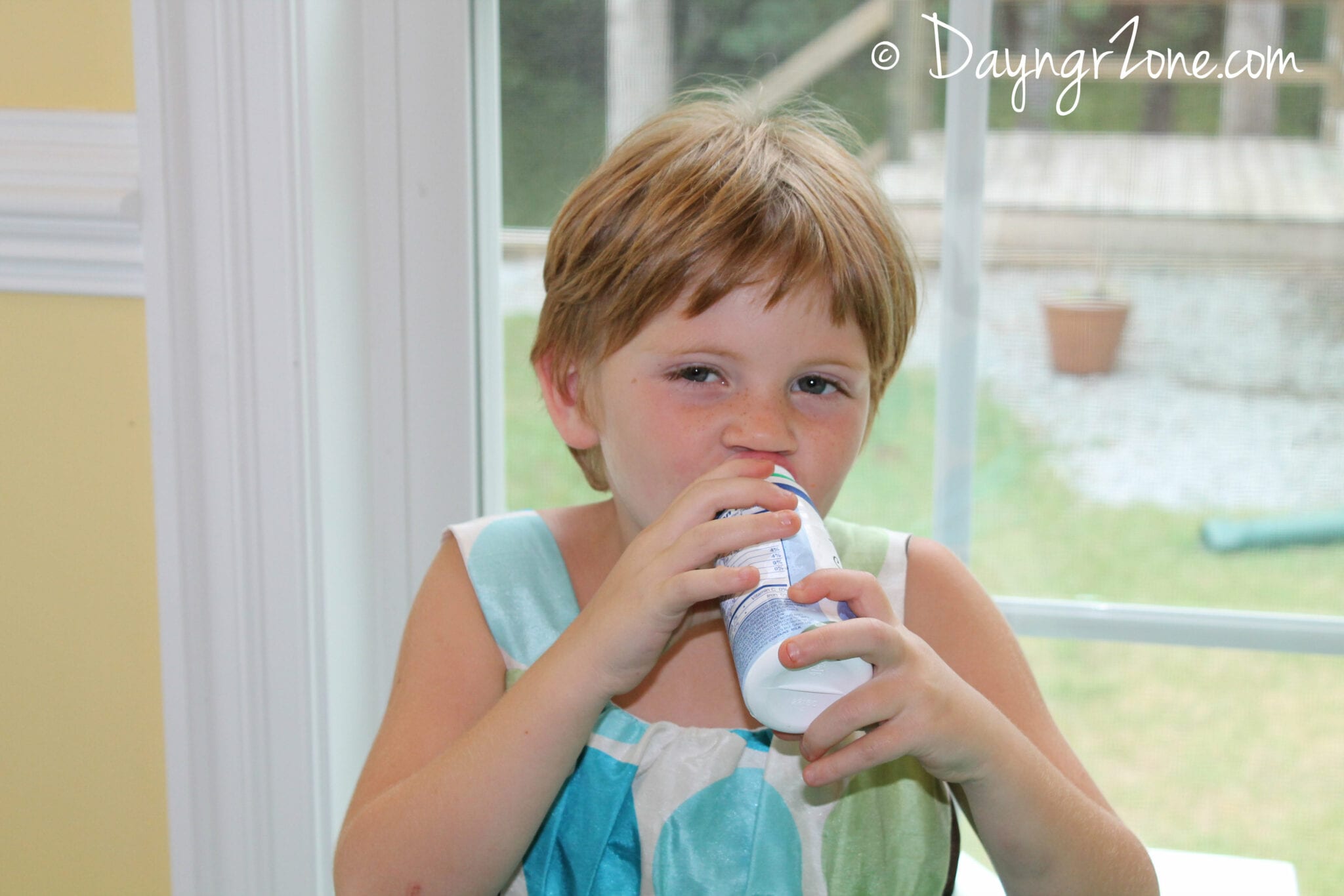 Buying Local and Helping the North Carolina Economy
Buying local is important to me for several reasons. It's a greener option and it helps the local economy. Therefore, I was pleased to learn that Origin Food Group, the company that makes Früsh is investing $7 million to build a brand new, state-of-the-art processing facility, retrofit an existing site, and develop a brand and a product that will meet the expectations of the demanding current-day consumer. This processing plant is off of Interstate 40 in Iredell County. The company created 28 jobs for the launch of its Früsh line. Origin Food Group projects that it will employ 40 to 50 people by 2014 as the company expands its product lines. The company also is investing locally by purchasing milk from neighboring partner Stamey Farms, located about one mile from the production facility.
Try Früsh for Yourself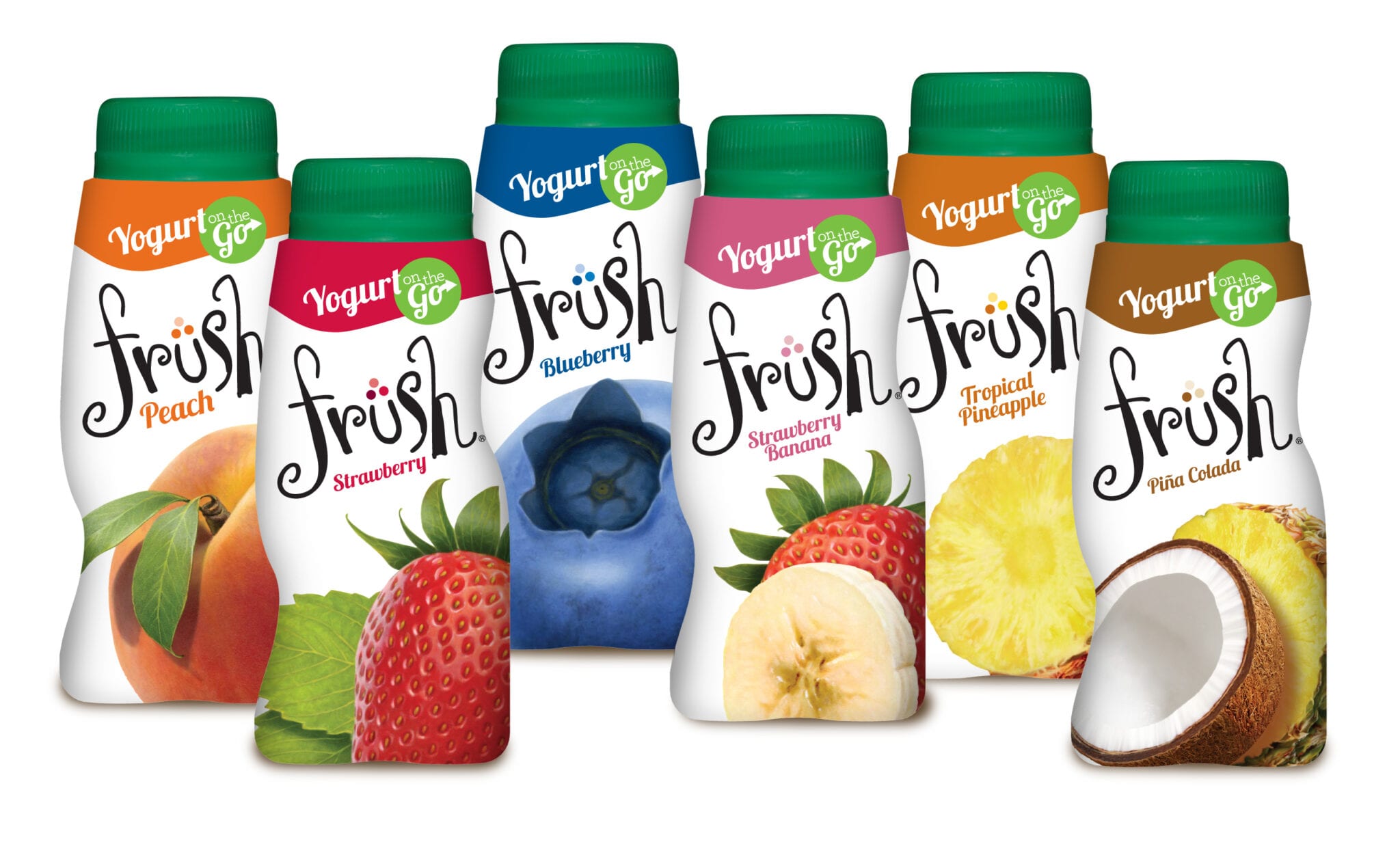 Interested in trying Früsh for yourself? No worries, you can find Früsh in your local grocery stores like Harris Teeter, Lowes Food, Winn Dixie and more.
Learn More About Früsh
We enjoyed Früsh and I think you will too! Have you tried it? Let me know what you thought in the comments below.