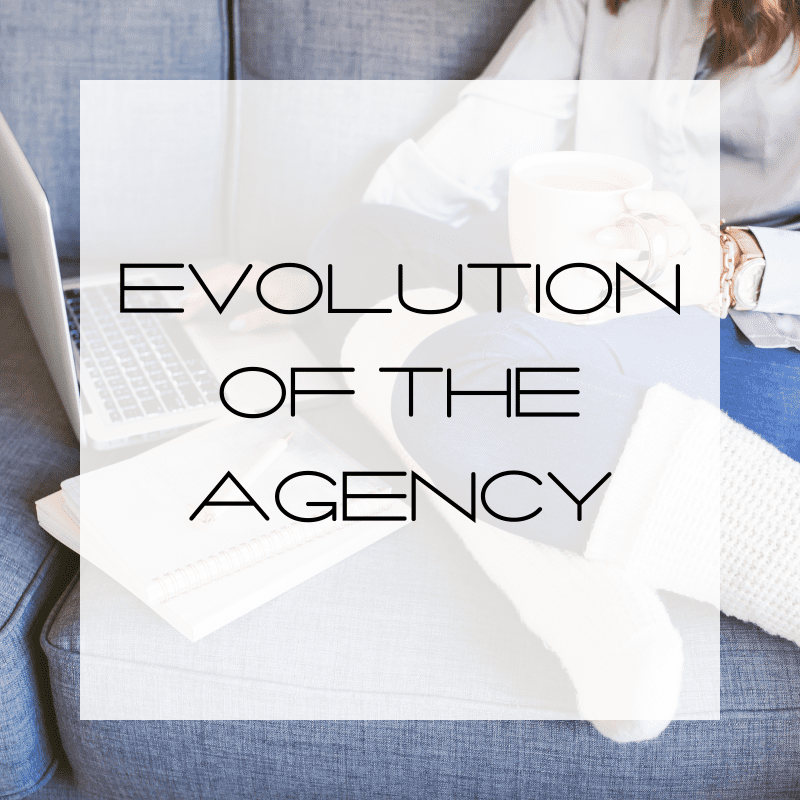 I traveled to Boston for Social 2011 and The Evolution of the Agency panel. Here are a few notes from the event and the panel.
Advertising and marketing, in some form or another, has been around for a very long time. In fact, the first newspaper advertisement, an announcement seeking a buyer for an estate in Oyster Bay, Long Island, was published in the Boston News-Letter back in 1704. I'm sure the folks at the helm of the Boston News-Letter never imagined a time when advertising would become as omnipresent as it is today.
So, on that note, I thought I'd give you a very brief – and admittedly jumpy – history of some key events in its evolution:
1867 – James Walter Thompson buys Carlton & Smith from William J. Carlton, paying $500 for the business and $800 for the office furniture. He renames it after himself and moves into general magazine advertising. Later, he invents the position of account executive.
1911 – For the first time in its history, P&G pays an outside agency, J. Walter Thompson Co., to launch Crisco, its new vegetable shortening.
1929 – American Tobacco Co. spends $12.3 million to advertise Lucky Strikes, the most any company has ever spent on single-product advertising.
1947 – JWT becomes the first agency to surpass $100 million in billings.
1963 – "The Pepsi Generation" kicks off the cola wars.
1976 – The Supreme Court grants advertising First Amendment protection.
1981 – MTV debuts with frenetic video images that change the nature of commercials.
1993 – The Internet becomes a reality as 5 million users worldwide get online.
There's no need to point out that that last one was a game-changer. And from the 2000′s onward the brave new world of the internet fundamentally changed the way advertisers worked and what tools they used on the "get my product/service/company to the most eyeballs first – and keep it there!" playing field.
Which brings us to social media. Clearly, based on advertising's long history, agencies and ad execs are extremely adaptable. Marketers and advertisers need to be at the forefront of what's trending and what isn't – and why. And they've been eager and early adopters of social media engagement and listening.
Social 2011 –
At Social 2011′s panel "The Evolution of the Agency", we took a look at why social media, in all its forms, has become such a key element of agency strategy. Panelists Blake Cahill, Principal at Banyan Branch; David Armano, SVP, Social Business Planning & Integration at Edelman Digital; Jim Tobin, President of Ignite Social Media; Sean McDonald, Colony Master at Ant's Eye View; and Slavisa Samardzija, Executive Vice President, Market Intelligence at Wunderman explored how they use social strategies and integrated planning to reach key targets and deliver real value to their clients. How agencies handle the unique challenges that social media brings on a global level, and what, if any, changes have to be made at the agency level itself, to integrate and successfully adopt social media strategies?
Social media has changed forever how we all do business. It has also changed the way customers view and respond to products and branding. It has, in some ways, made a smarter consumer, smarter than anyone back in 1704 could ever have imagined.
Has your agency evolved to become a social media agency? What do you think? Has social media impacted your work as a marketer, as a PR professional? Have you seen your clients change? And what does that mean to an agency? Has social media blurred the lines between traditional agencies? I appreciate your comments and questions.
Jim Tobin shares his views at IgniteSocialMedia, David Armano shares his views over at Logic + Emotion and Sean McDonald can be found sharing his views at AntsEyeView.
Enjoyed this article? Then you'll also enjoy these: