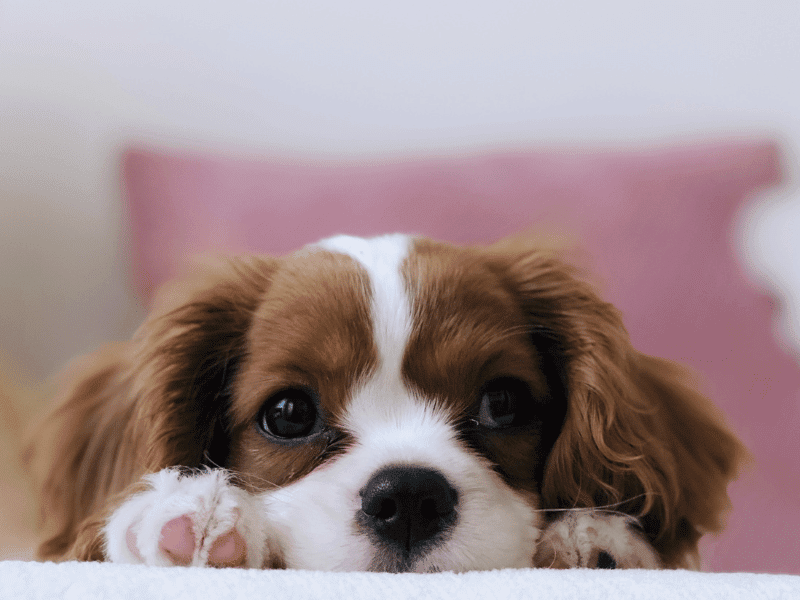 Should I Get A Dog? 8 Questions To Ask
Should I get a dog? It's a question families worldwide have asked themselves for many years. And with over 48 million US households having a dog as a pet, it seems that the answer is yes for many people.
But taking on a family pet isn't something that should've been taken lightly. A lot goes into pet ownership, and there's no shame in admitting that your current lifestyle cannot accommodate a family pet. After all, the average lifespan of a dog is around 10-13 years, depending on the breed and their health.
To figure out if you can fit a new four-legged friend into your life and give it everything it needs for the rest of its life, addressing the following points can help you make the right decision before bringing a new dog home.
1. Why Do You Want A Dog?
Before taking any other steps, ask yourself why you want a dog. Not everyone wants a dog for the right reasons, and not every dog is suitable for every family.
What does pet ownership offer you and your family? If you answer that you want a companion for you and your children and to experience the joy a dog can bring to your life, that's a good start. If your answer is you need a gift idea for a spouse or child, then you should probably rethink your decision and hold off on a new addition to your family.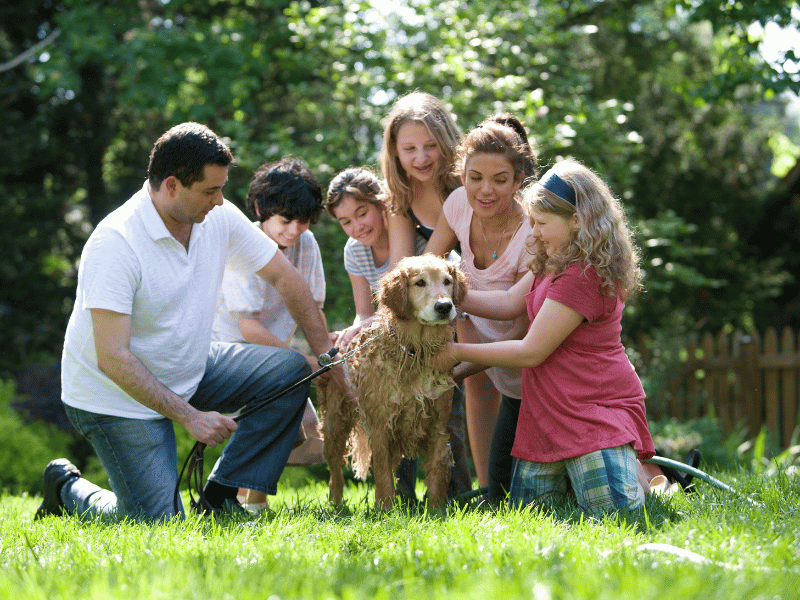 2. Does Everyone Want A Dog?
Whose desire are you satisfying by considering adding a dog to the mix? If the whole family isn't on board with the idea, now might not be the right time to have a dog. If they are, you can look into what everyone thinks dog ownership entails and see if everyone understands the responsibility of having a dog in the family.
3. Do You Know What A Dog Needs?
It is essential to grasp the fundamental requirements to embark on the fulfilling journey of being a pet owner. Dogs are renowned for their capacity to love unconditionally, making it imperative to reciprocate this love and provide them with the best possible life. In addition to love, you should be aware of the financial aspects, encompassing the costs of feeding, medical care, and addressing health needs. Also, fulfilling a dog's exercise and mental stimulation requirements, understanding breed-specific characteristics, and providing a secure and comfortable living environment are important. If you confidently embrace these responsibilities, you're well-equipped to embrace the role of a nurturing and loving dog parent. It is a long-term commitment that promises immeasurable joy and companionship.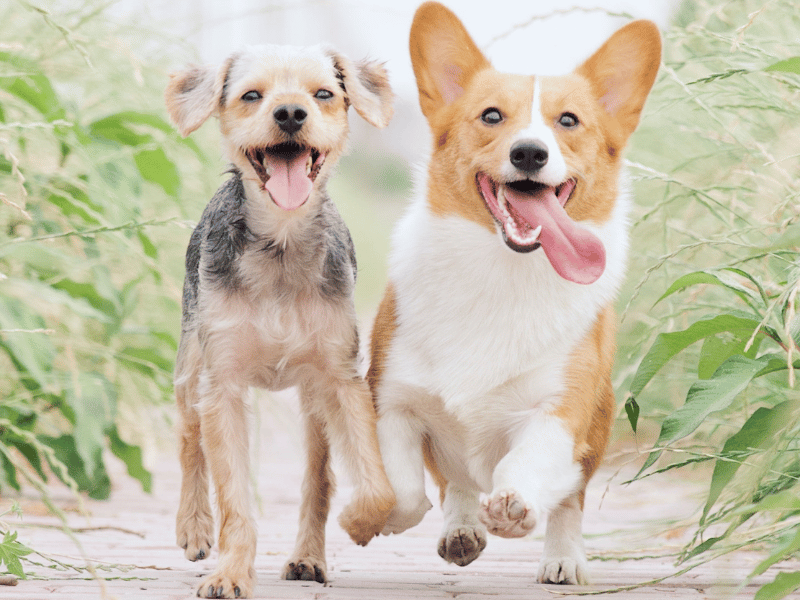 4. Do You Have Time?
Dogs can take up much of your time, especially if you bring a new puppy home. It will require near-constant supervision from the moment you bring it home, house-train it, teach it, and care for it.
Adopting an older pet from a shelter will also require time to help it adjust to your family. Typically, most shelter dogs need 3 days to decompress from the shelter environment, 3 weeks to get used to your family and your routine, and 3 months to fully feel comfortable with you.
Can you give them the time they need and offer a supportive home where they can get all the attention they need? Appreciating that not all dogs form bonds instantly or are perfectly well-behaved from the beginning and will require time and patience is an excellent place to start. However, if you have a hectic schedule and can't factor in time for walks, training, feeding, and playing with your new pup, you might be best considering a different type of pet that doesn't require lots of time and energy.
5. Can You Afford It?
Dogs don't come cheap, even without the upfront cost to purchase them. While the idea of a dog is incredibly enticing, the reality is that it can be expensive. You need to factor in all the costs when caring for a dog. They need food, toys, and bedding as a minimum. Leashes, collars, harnesses, a crate, medical care, insurance, training, and grooming are all extras that you need to factor into your budget regarding the cost of owning a dog. Are you able to easily afford these items? And can you afford the cost of vet visits? Veterinary care can be costly, especially emergency treatment, and while pet insurance can absorb some of that cost, you might find yourself out of pocket from time to time, especially if you get a breed prone to specific health conditions.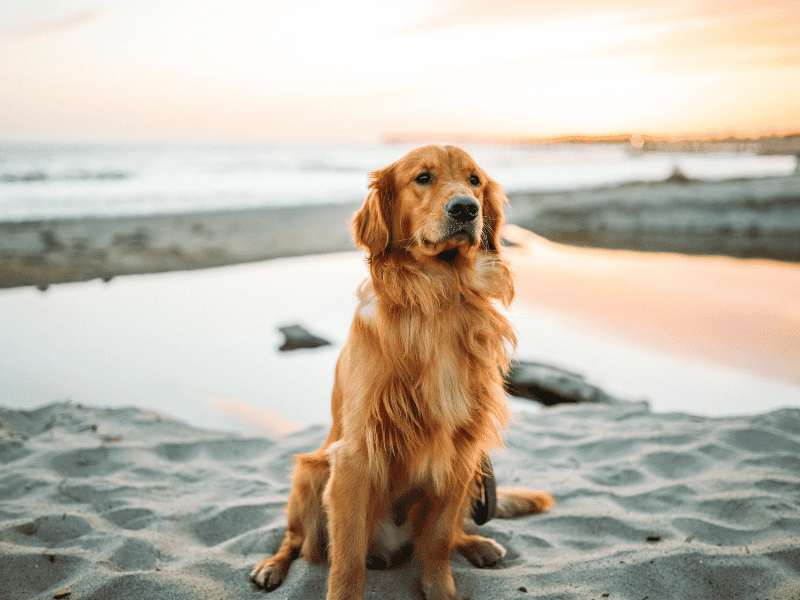 6. What Breed Do You Want?
Everyone has a favorite dog breed, but not every breed is suitable for every person or family. Some breeds are easier to manage and are perfect for families such as Labs or Goldens. Also, choosing a show line, not a working line, can help you avoid bringing home a dog that needs a job and additional stimulation to help you fulfill breed needs.
Do your research into the different breeds and know their differences and characteristics, such as the differences between English and American Labradors or what a Border Collie needs from its owners.
Look into their temperament and breed traits to see if this will work within your family dynamic for a better fit, and research your breeder properly before committing if you choose to shop, not adopt.
7. Should You Adopt?
Shelters across the country are experiencing demand like never before, and millions of dogs are sitting in kennels who need a loving family. But that being said, not every family is in a position to adopt or meets the often strict criteria of shelters when it comes to adoption.
While these rules are in place for the dog's safety and those it will be living with, they exclude large sections of the population. Talk to or visit your local shelters to get an idea of the dogs they have and what they look for in adopters. You can often find dogs, from puppies to seniors and everything in between.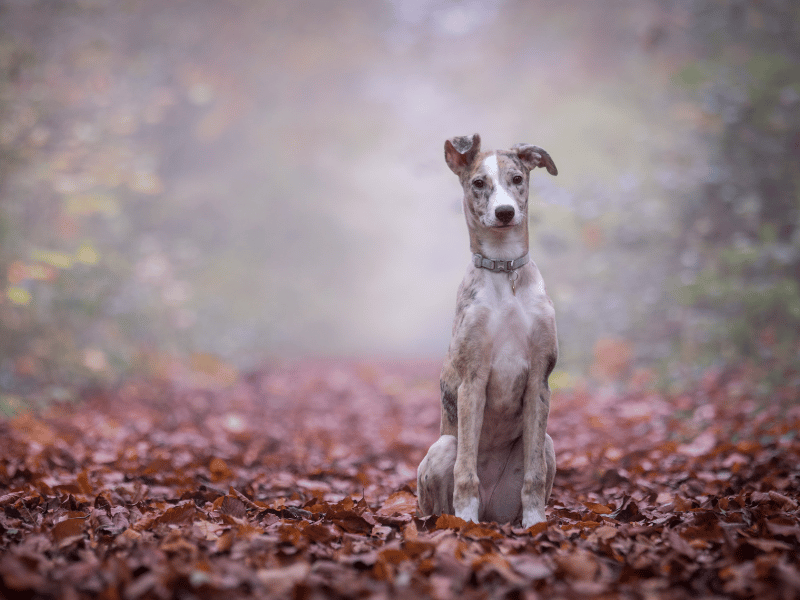 8. Do You Have The Space?
While this isn't an instant eliminator, having the space to bring a dog home is something you need to consider. Choosing a smaller breed, like a chihuahua, might be a good option if you have limited space. If you have a larger house and lots of outdoor space, then a bigger breed is something you can consider. You have to be realistic about the space you have and can offer a dog, and while there's no hard and fast rule over how much space a dog needs, if it infringes too much on your living space, you might find it tricky to live with.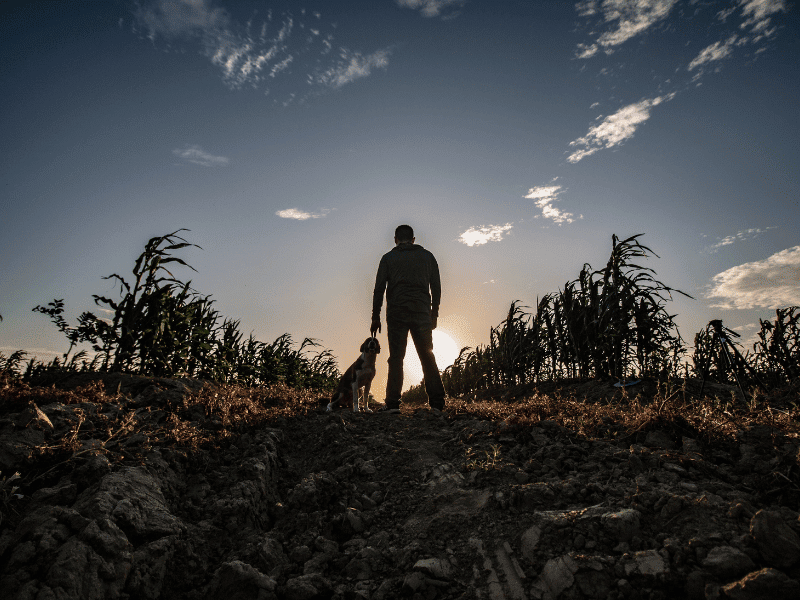 In closing, contemplating dog ownership isn't merely a decision about bringing a pet into your home; it's about welcoming a loyal companion into your life. Dogs can enrich our days with unwavering love, joy, and a unique kind of companionship. As you navigate this decision, consider not only the responsibilities but also the immeasurable rewards that come with being a dog owner. The bond forged with a furry friend is a source of comfort, laughter, and a constant reminder of the simple joys in life. If you find yourself ready, opening your heart and home to a dog could be one of the most rewarding decisions you ever make. The journey of being a dog owner is not just about having a pet; it's about creating a lifelong connection filled with shared moments and an abundance of unconditional love.
What are your thoughts? I'd love to hear them!