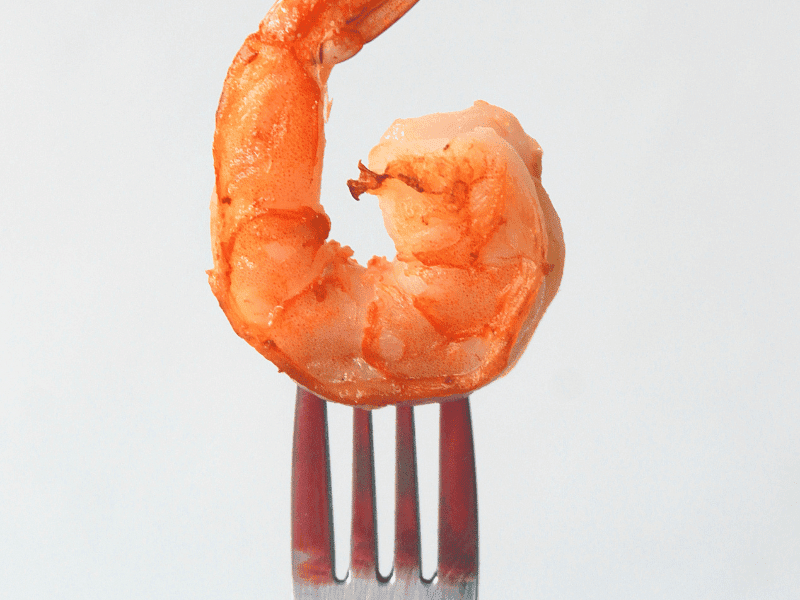 3 Atlantic Beach Restaurants to Try
We rarely eat out anymore. There's the cost, of course, but also the effort with young children. However, we switched things up a bit while on vacation last week and ate at three different restaurants in the Atlantic Beach area. All were a hit, and we'd recommend it.
1. Sanitary Fish Market (Close to Atlantic Beach)
Technically the one spot we visited that wasn't in Atlantic Beach. The Sanitary Fish Market is across the sound in Morehead City and a spot I remember visiting as a child. It was the perfect rainy day lunch for our entire family. Four of us got our fried shrimp & hushpuppy fix while the little one devoured her huge bowl of mac 'n cheese.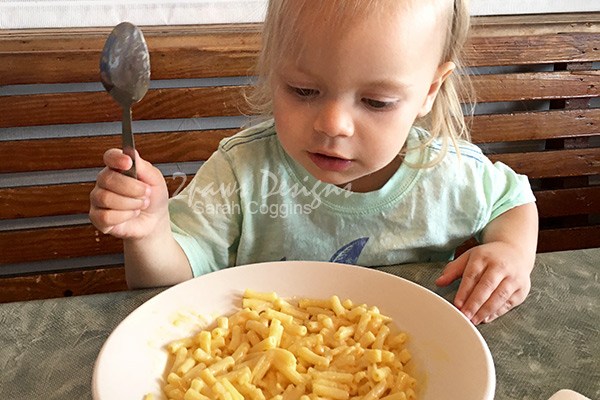 The kids also loved seeing the fishing boats out the window. We'd hoped for a closer look and to take a walk after our lunch, but the first round of Tropical Storm Ten had begun and, while hard to tell from this photo (minus the hood blowing over my son's face which he thought was hilarious), it was too windy and rainy to walk very far.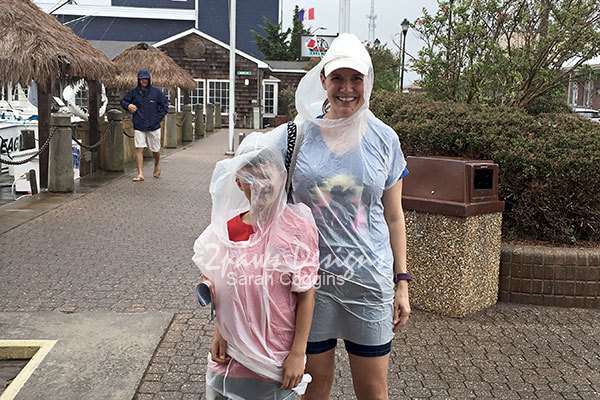 Quick travel tip: when you forget to check the weather and therefore forget to pack raincoats for a vacation, the Dollar Tree has ponchos that are easy on the pocket and surprisingly good quality. Also short enough for our 8-year-old.
2. Amos Mosquitos in Atlantic Beach
Several friends have mentioned Amos Mosquitos online in recent years, but we'd never been. One quick look at their online menu and number 1 spot on TripAdvisor – we immediately chose this for our first date night out. It was the perfect choice. The parking lot was nearly full when we arrived at 6:30, but we found a spot and were immediately seated once inside. We had the choice of the dining room or the sound side. I chose the sound side. It was more casual and gave us a view of the sunset across the sound.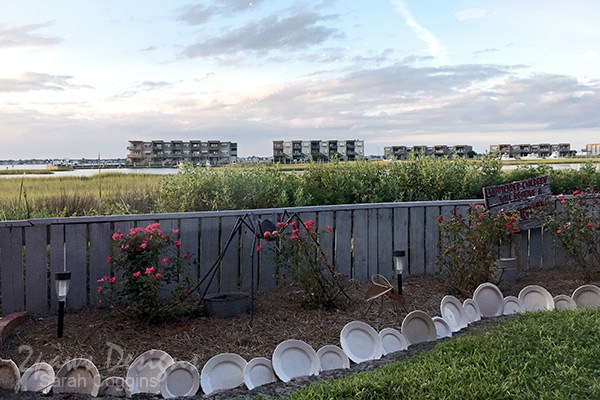 The food was amazing. I can see why people rave about this one. We had a hard time choosing, so we selected two appetizers and one entree to split. For the appetizers, we requested Crab Cakes and Warm Cheesy Lobster Dip. I could have eaten that dip by the spoonful. It was, hands down, my favorite food of the week. So, so good.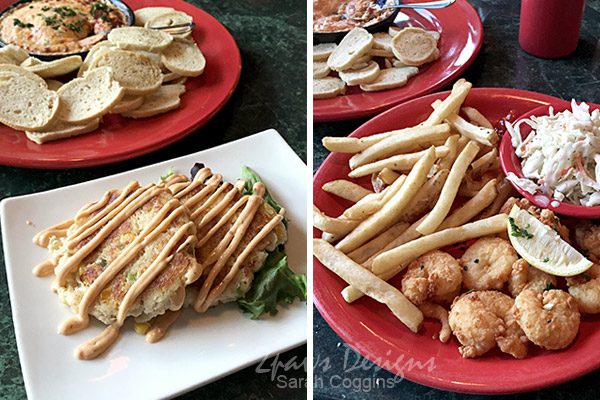 Splitting the entree was also a good choice. We still both got a large portion of fried shrimp, fries, and slaw. I barely touched the latter two choosing to finish every last bit of that lobster dip instead.
3. Channel Marker
Another restaurant I visited as a child and my mom remembered being "good," the Channel Marker also ranked pretty high on TripAdvisor, so we decided to try it for our second date night—another winner. We lucked out and sat on the deck at the sound for our late dinner. It was quiet and a bit romantic with the sunset. (Note as of 2022: Sadly, this restaurant has since closed.)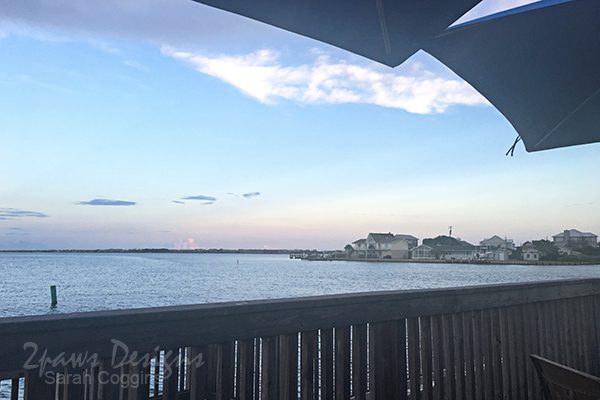 This blog post was guest authored by Sarah C – A DIY and craft-obsessed mom to 2. She has her hands covered in sawdust or paint any given day. Her husband and kids join her in many of her projects. When they aren't creating at home, they're creating memories on their many adventures.
If you've enjoyed this blog post, you might enjoy these that also spotlight the Crystal Coast. Have you visited the Crystal Coast? Do you have a favorite restaurant you'd recommend to others? Let me know in the comments below!