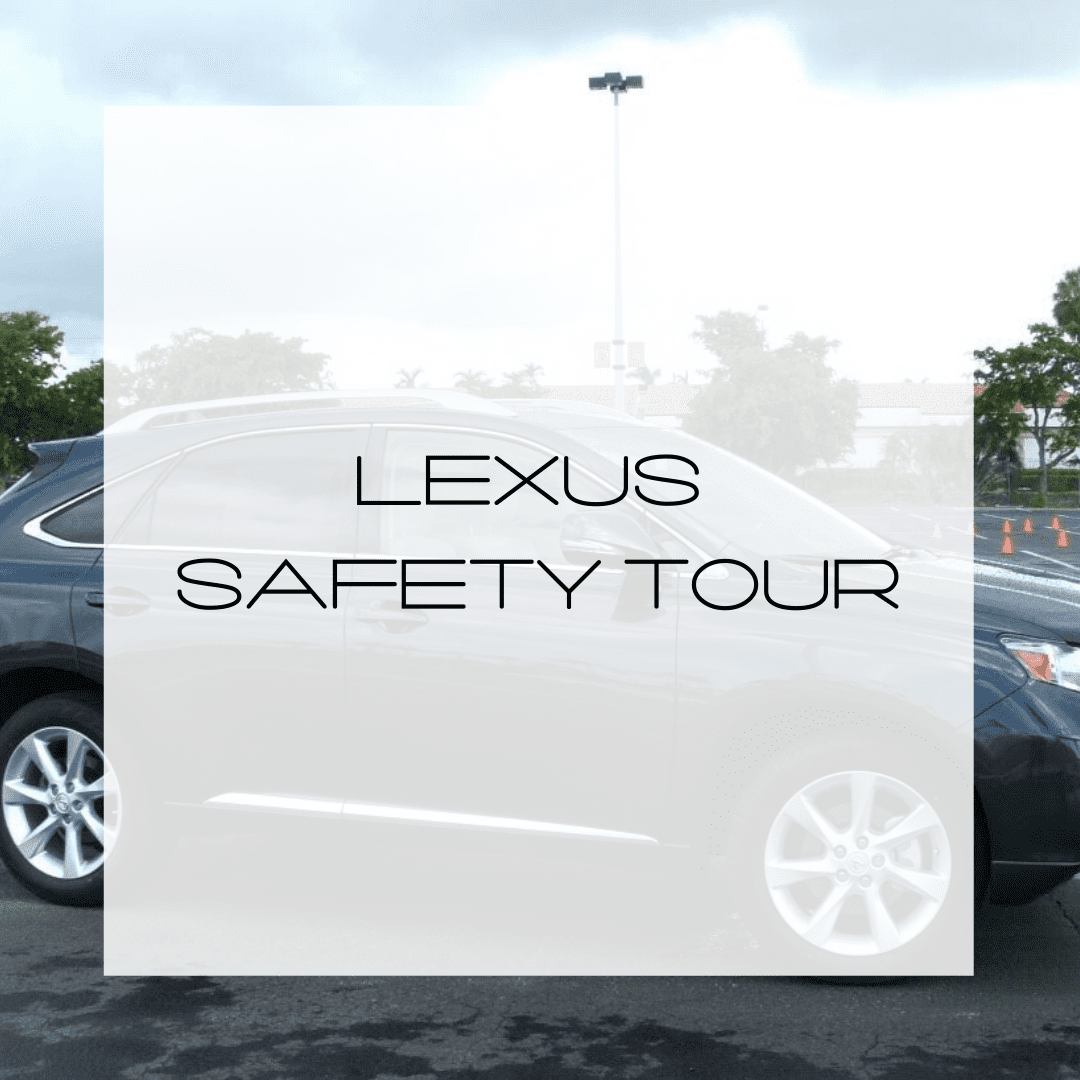 Remember when
Lexus invited me to come out to their Miami Lexus Safety Tour Stop?
I wanted to write a follow-up blog post to that experience to give you a little more information, just in case you happen to be car shopping in the near future. If you know me, you know I love working with brands and I love new experiences and this one was certainly outside my comfort zone. But, I always like to challenge myself, so I spent the day test driving several vehicles in the Lexus line and testing their safety features. They don't call me Dayngr for nothin'!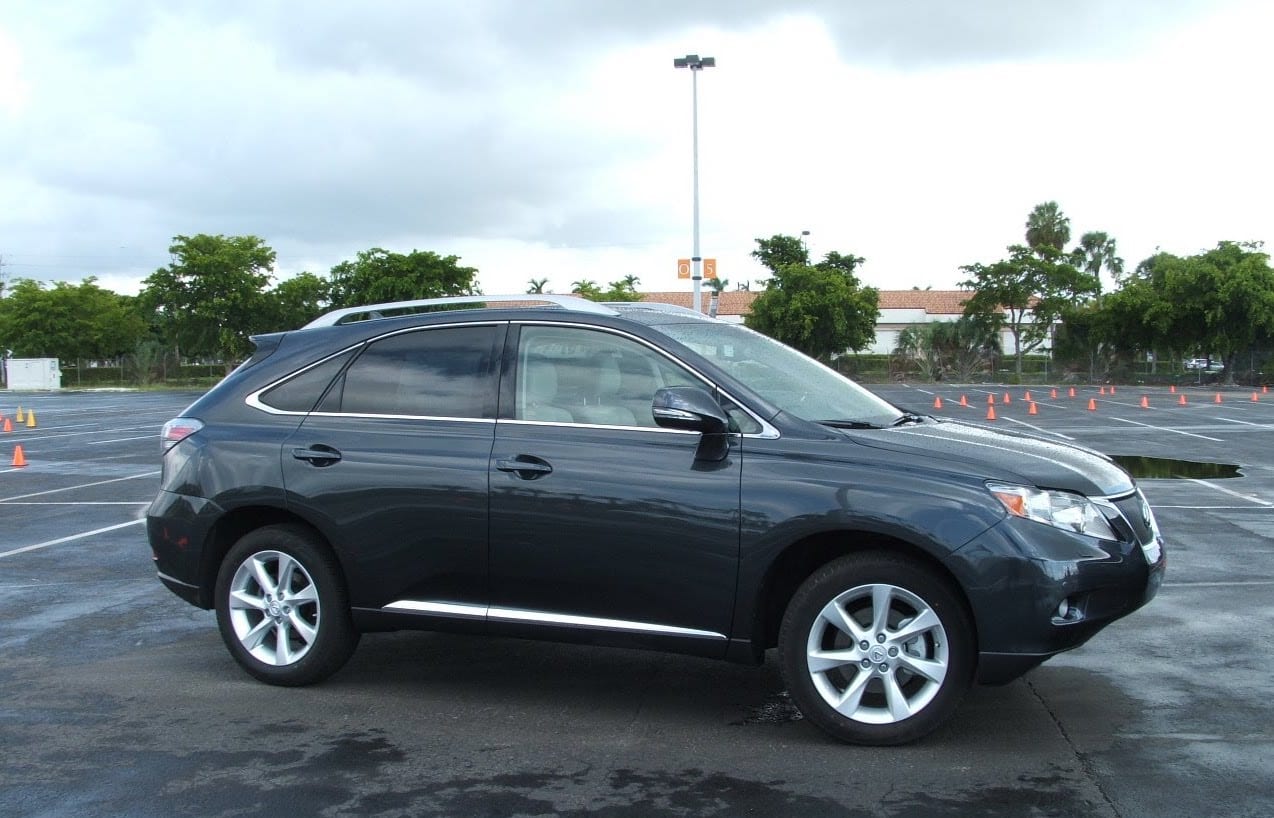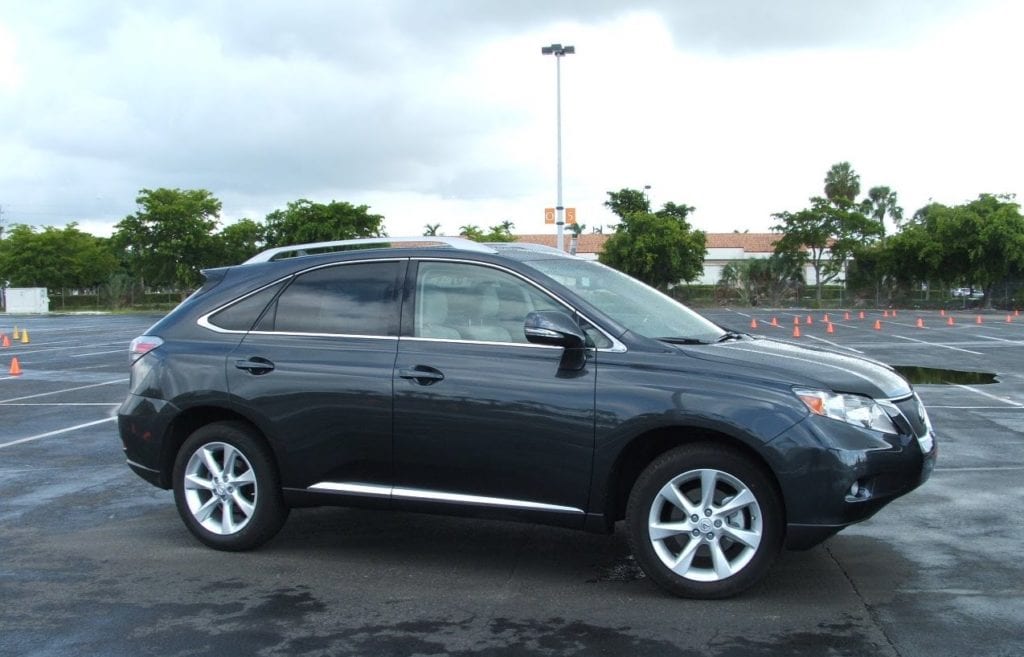 Lexus Safety Tour In Review
It's always nice to see local bloggers you know and read, so it was extra special to see many of South Florida's local bloggers and
car enthusiasts
at the Lexus Safety Tour.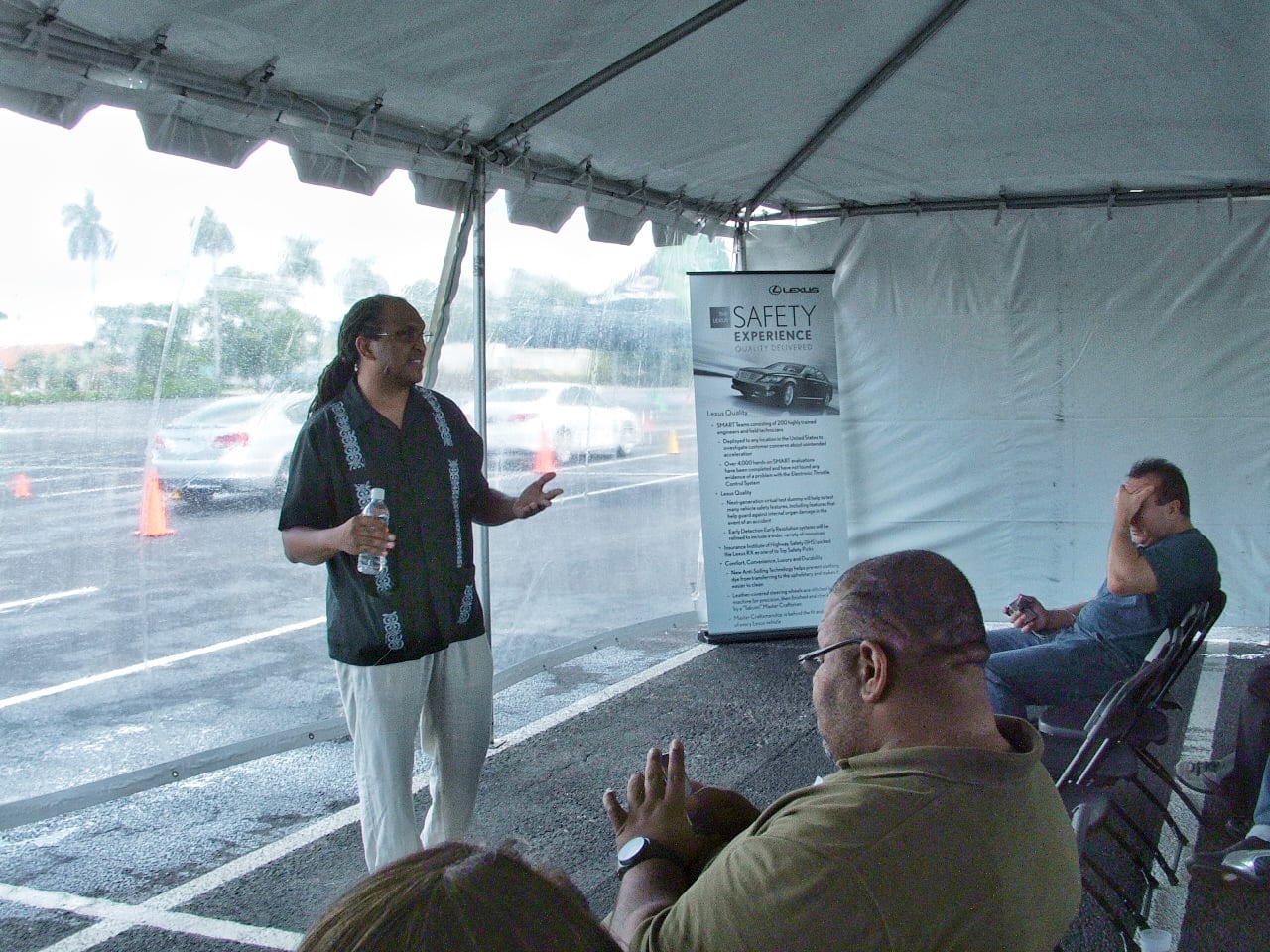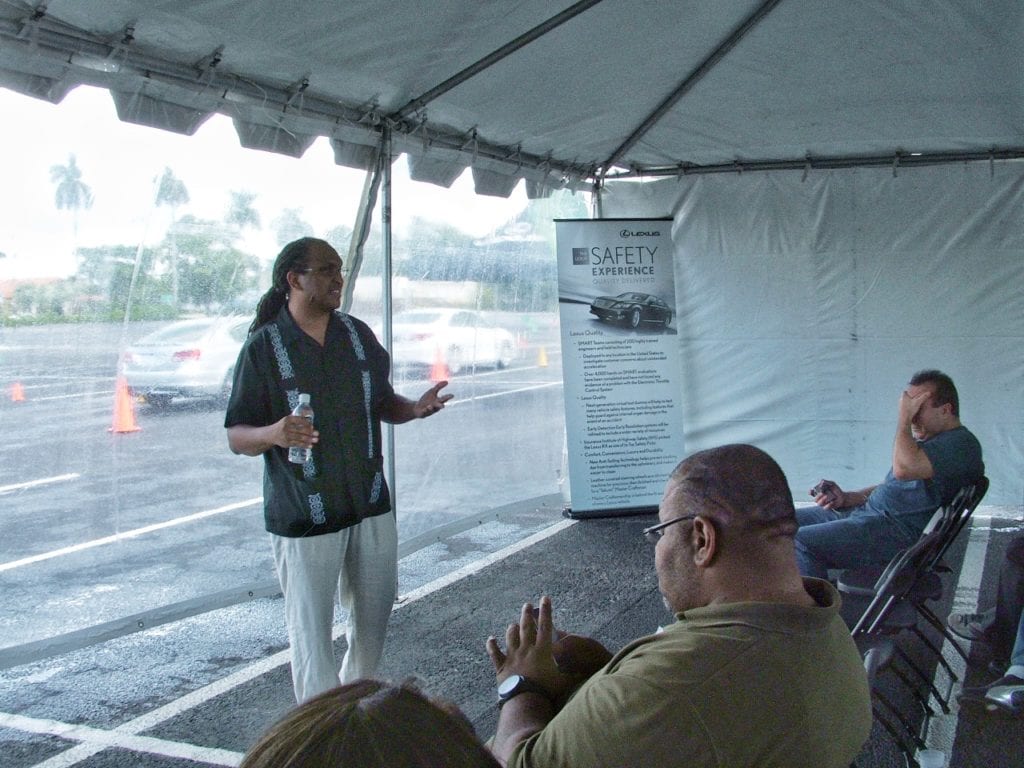 We all had such a great time (Who wouldn't when you get to drive new cars and act as a bit of a stunt driver?) say that we all had a good time and learned quite a bit about all the safety features available on the Lexus line. If you're shopping for a new car and safety feature are important to you, then take some time to check out your local Lexus dealership.
I had the opportunity to experience some of the safety features first-hand. As well as the option to drive the cars myself or ride with a professional driver. Oddly enough, I decided to let the professional driver do his thing while I sat in the passenger seat, but all the guys were more than happy to put the vehicles through their paces on their own – and they had a blast doing it.
Some of the features in the Lexus line I had the pleasure of experiencing were:
Smart Stop Technology
Smart Stop Technology automatically reduces engine power when the brake and accelerator pedal are applied simultaneously but, only happens under certain conditions:
The throttle opening is greater than 1/3
Vehicle speed is above 5 mph
Brakes are applied firmly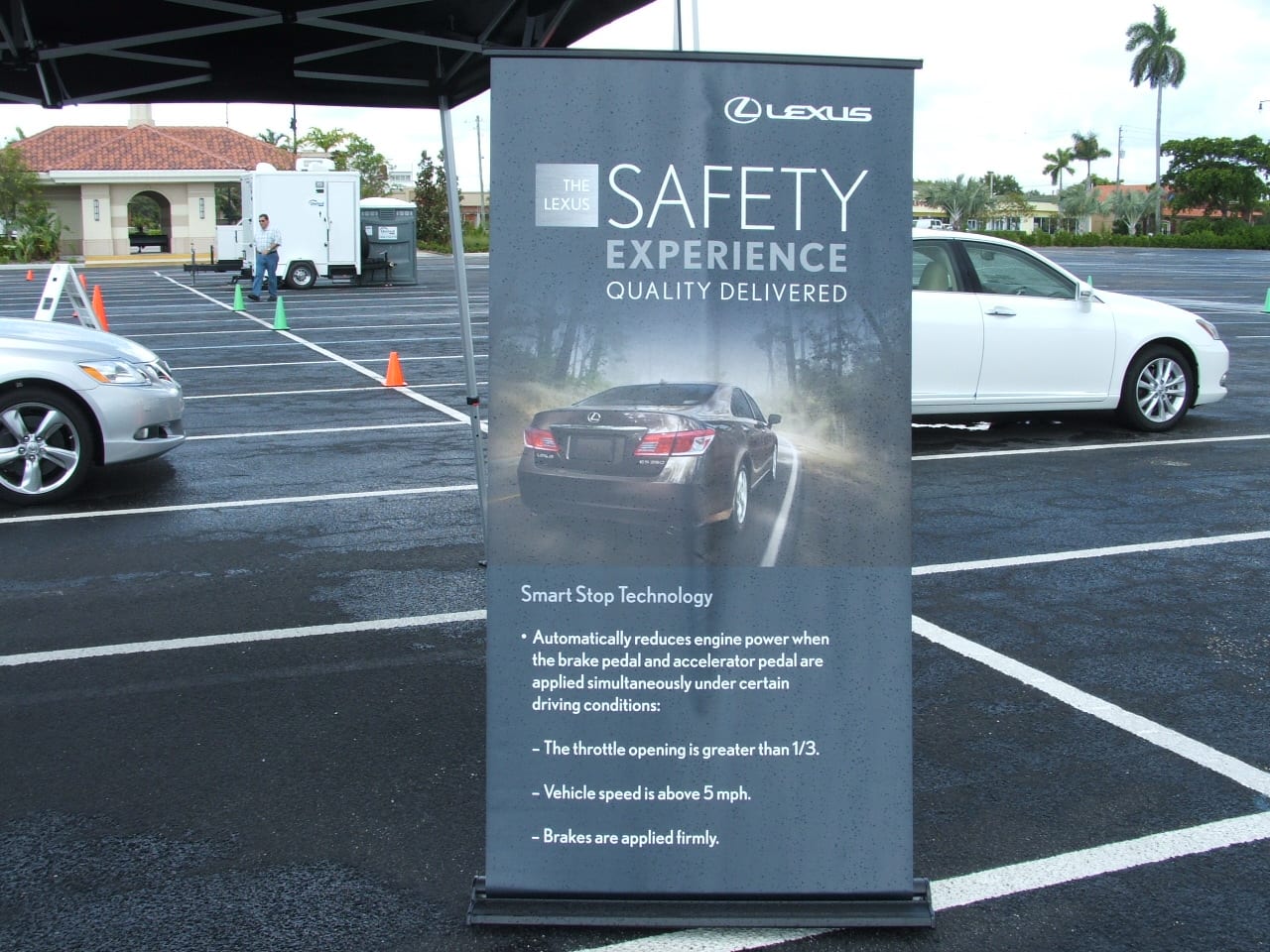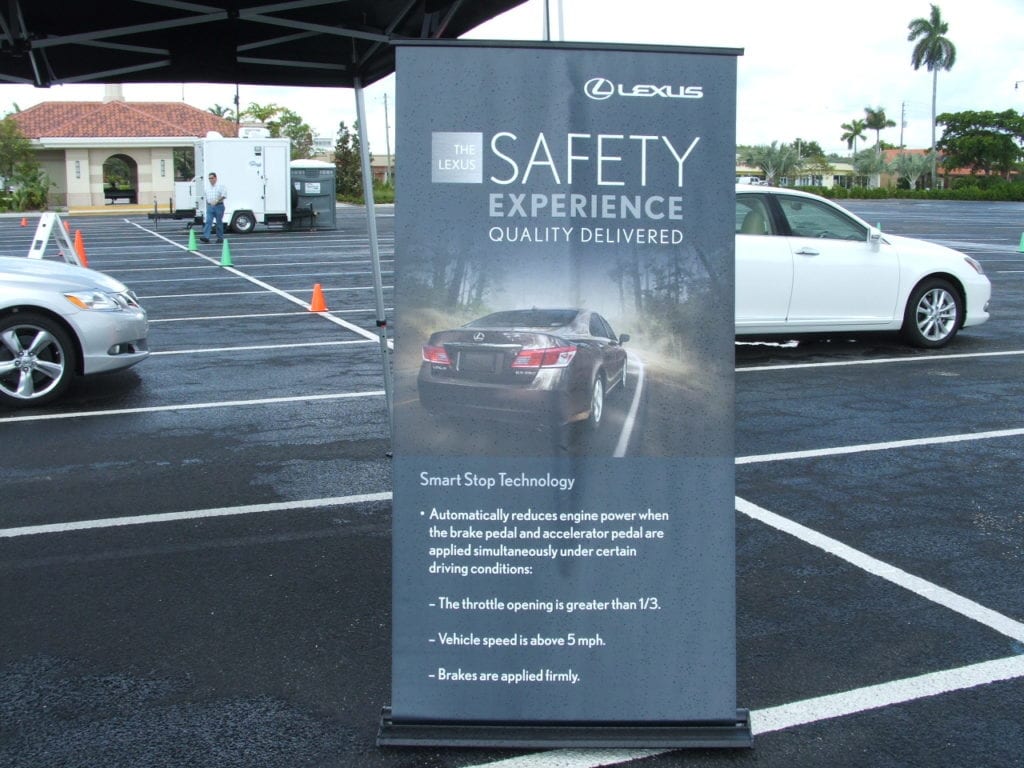 Vehicle Stability Control (VSC) and Traction Control (TRAC)
VSC helps the driver maintain control in curves and turns, especially in wet or slippery conditions.
VSC sensors detect when the vehicle begins to slip laterally in a turn and the system responds to help maintain vehicle control.
The VSC system reduces the throttle and applies the brakes to individual wheels to help correct the vehicle orientation.
TRAC helps prevent the drive wheels from spinning while accelerating under slippery conditions.
When the wheel speed sensors determine that one or both of the drive wheels are starting to slip, TRAC starts reducing the throttle and may even apply the brake in a pulsing manner to the offending wheel(s) until the wheel slippage is brought under control.
Electronic Brake-Force Distribution
Helps the driver keep the vehicle stable and balanced while braking.
Uses sensors to determine the load at each wheel and distributes brake force, as needed.
Especially helpful when the vehicle is loaded with people, cargo, or when it's towing.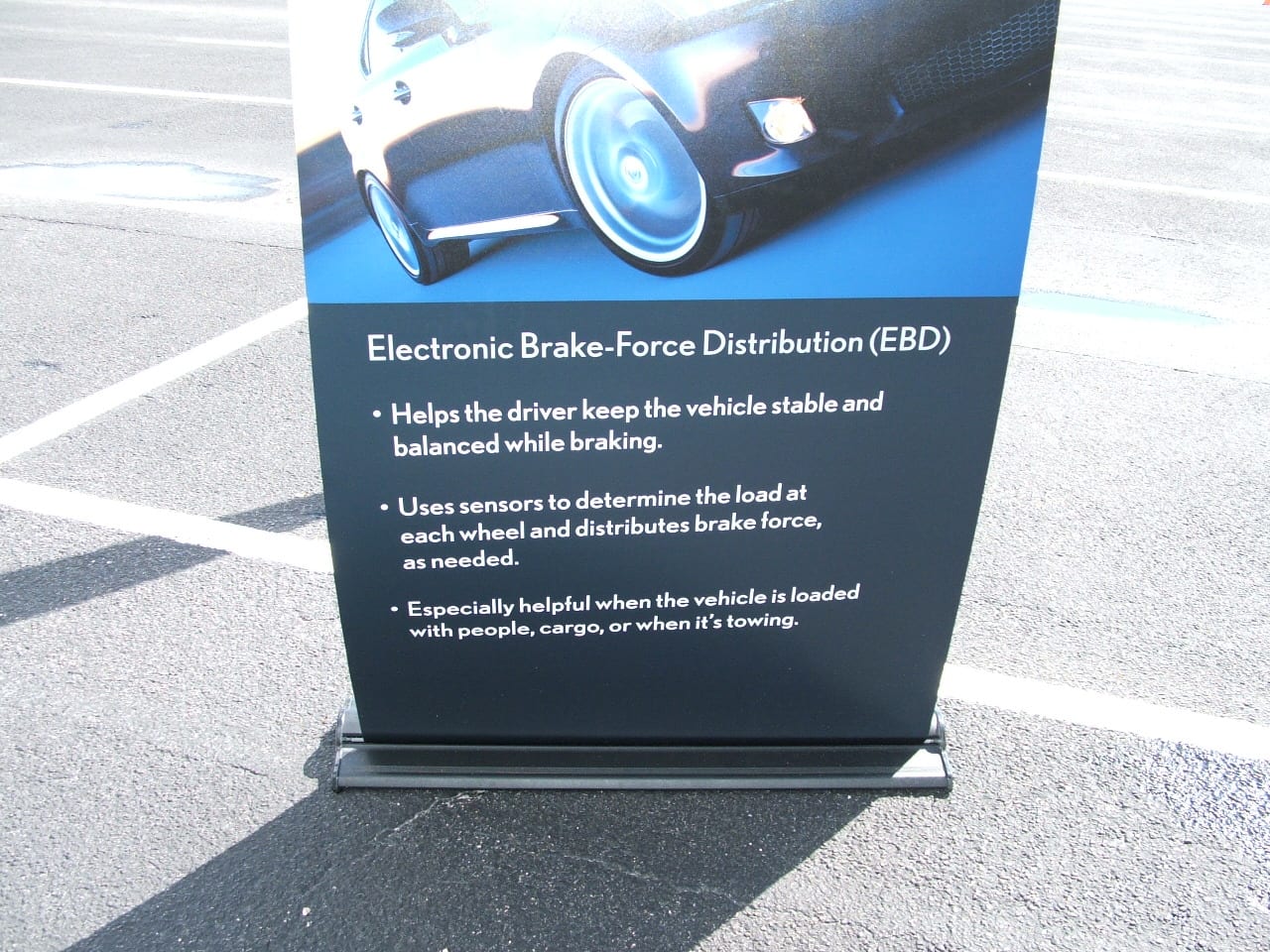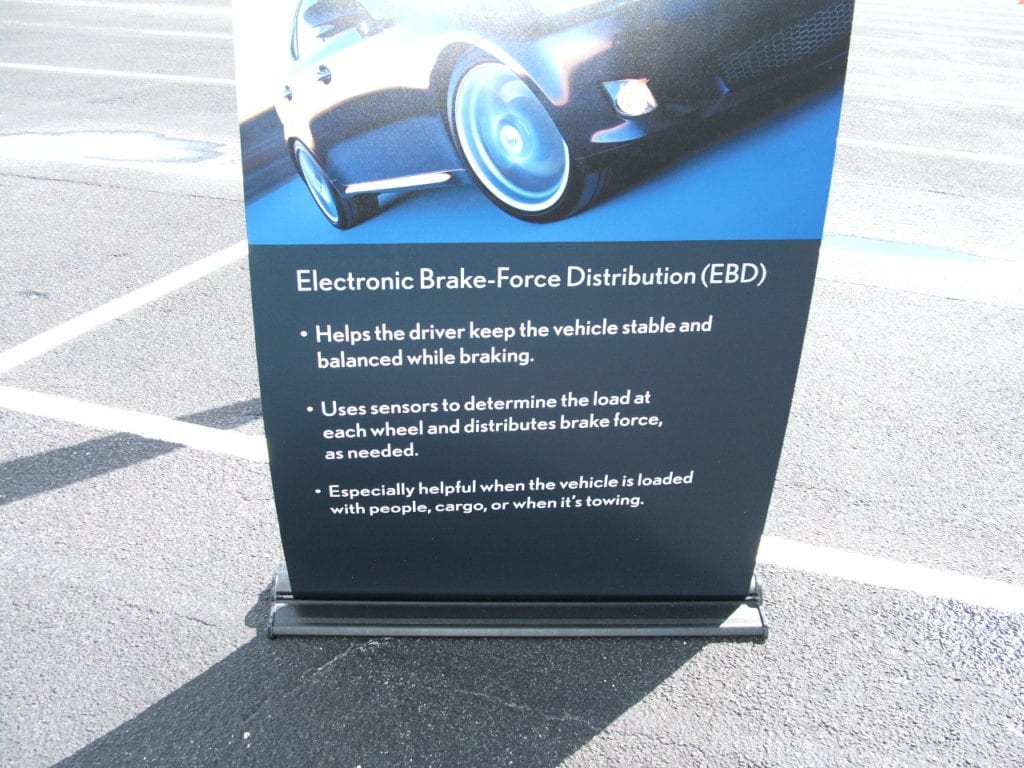 Anti-Lock Braking System (ABS)
ABS helps the driver maintain control in emergency braking situations so they are better able to steer around obstacles.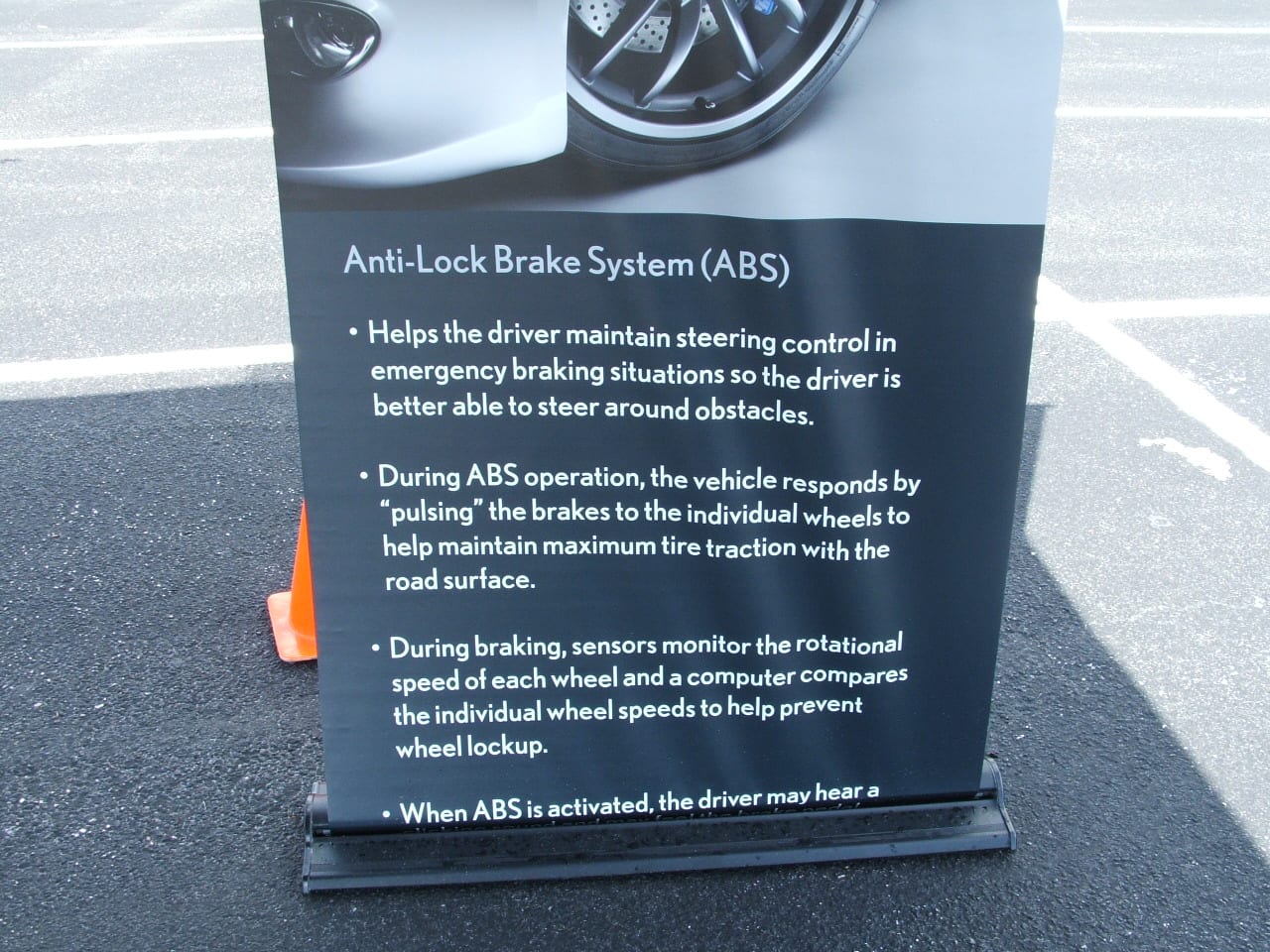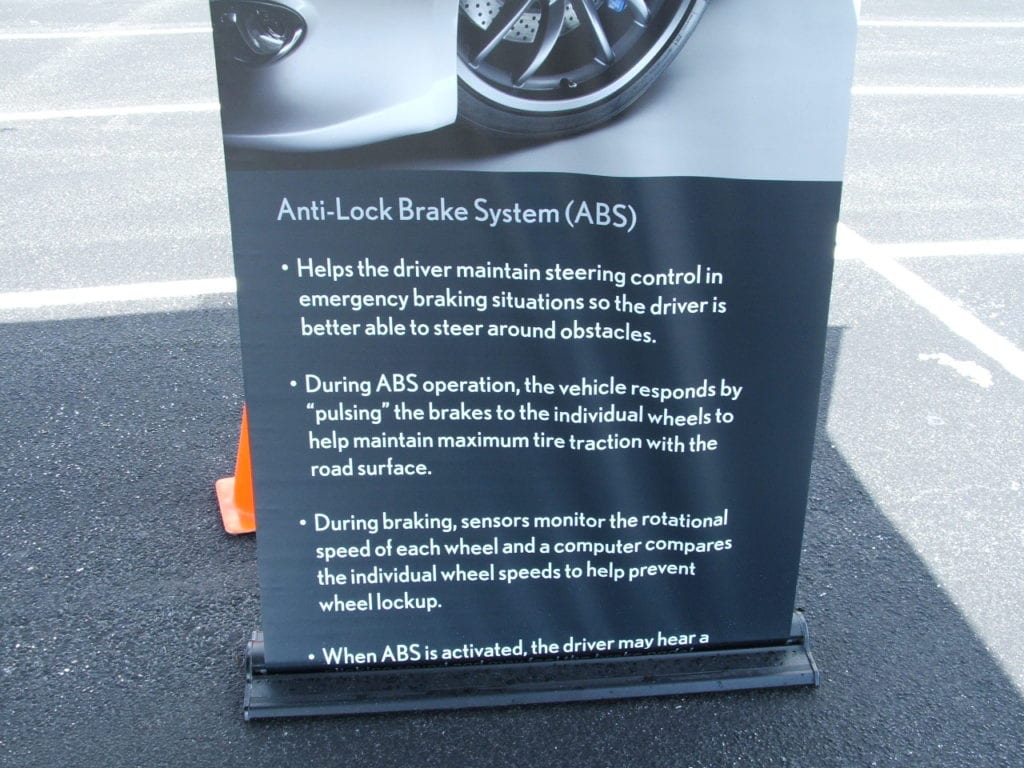 Great Features
So, there you have it. Great features for safety, especially if you're driving around precious cargo (like kids). And, as an added bonus, Lexus fed us a great catered lunch and we walked away with logo-adorned baseball caps.
Enjoy a few photos from the safety tour:
Big thanks to Lexus for a great day! When you're ready for your next car, check out Lexus for yourself and let me know what you think.
Do you have a Lexus? What are your favorite features? Would you buy another one?