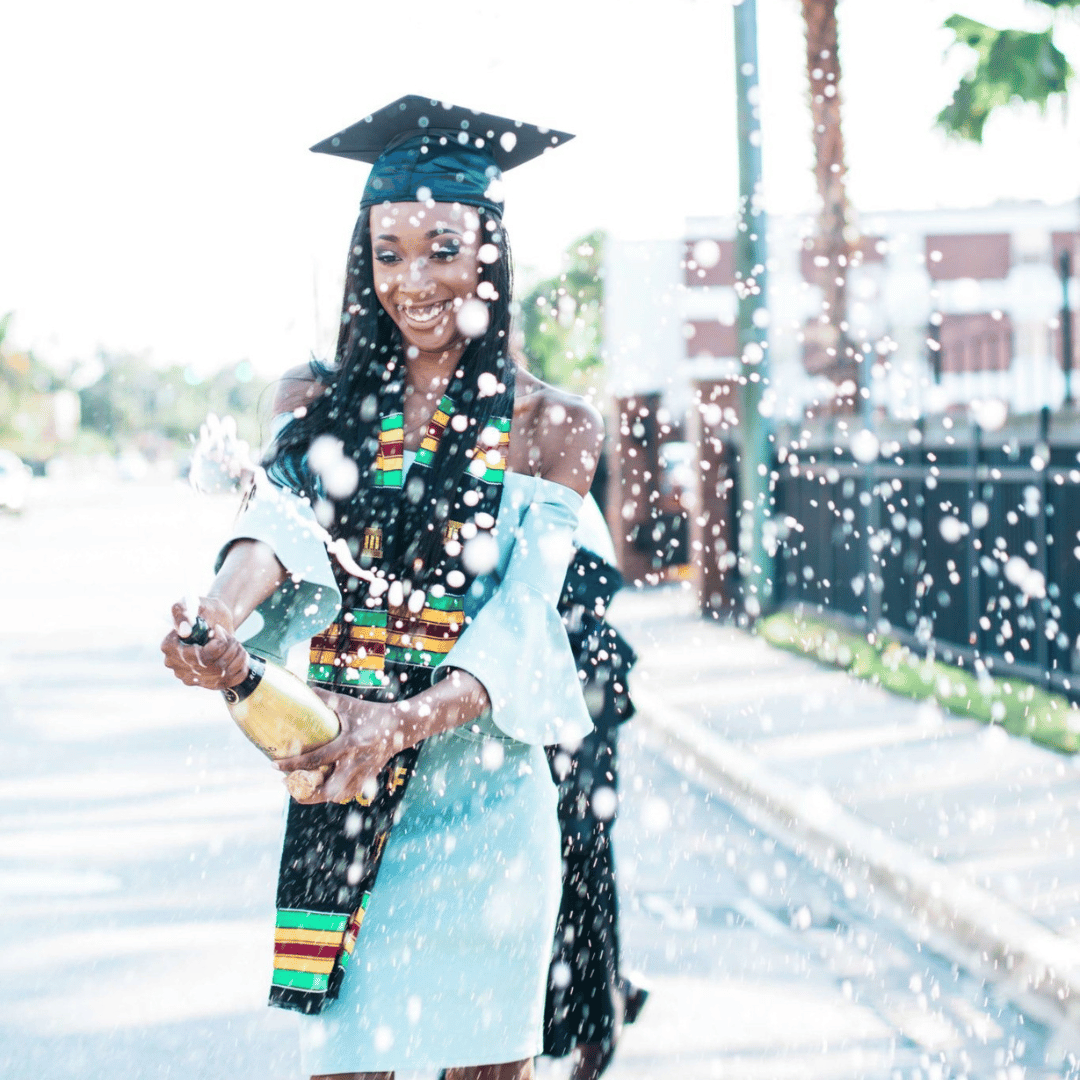 Graduation Announcements Your Graduate Will Love
This is a sponsored post through Basic Invite.
School is out, and it's officially graduation season, and regardless of what's going on in the world, you've got to celebrate your grad in style! I'm sharing some beautiful graduation announcements you and your graduate will love!
If you know me, you know I am all about a great party and celebrating in style. We just recently celebrated my son's 16th birthday with the cutest yard signs and a caravan of cars playing the Happy Birthday song as they drove around our cul-de-sac to share in our celebration in true social distancing style. We don't let anything stop us from celebrating the milestones in our lives. So, if celebrating your son or daughter's recent accomplishments, like graduating from high school or college, is high on your priority list, I think these Basic Invite graduation announcements will be right up your alley.
Some of My Favorite Graduation Announcements
I'll share a few favorites below, but you can customize their products to get exactly what you want. Basic Invite is one of the few websites that allows you almost unlimited color options with instant previews online. Once you select a design, you can change the color of each element on the card. With over 180 colors to choose from, your product will be exactly how you want it. Plus, there's no guesswork involved. You can order a printed sample of your graduation invitations or announcements before you place your final order. Foolproof! You'll be able to see the paper quality and how it will print, and make sure the card is perfect!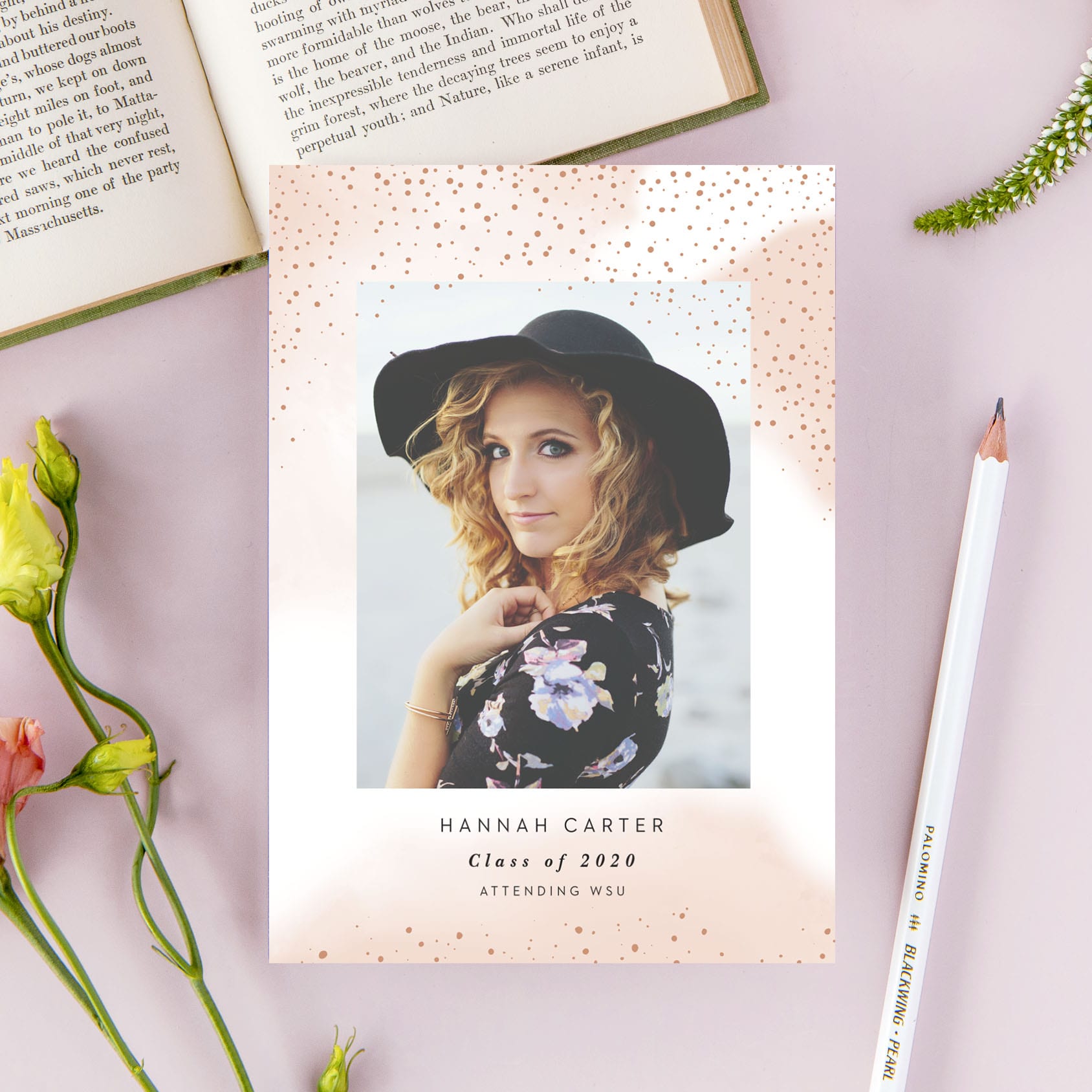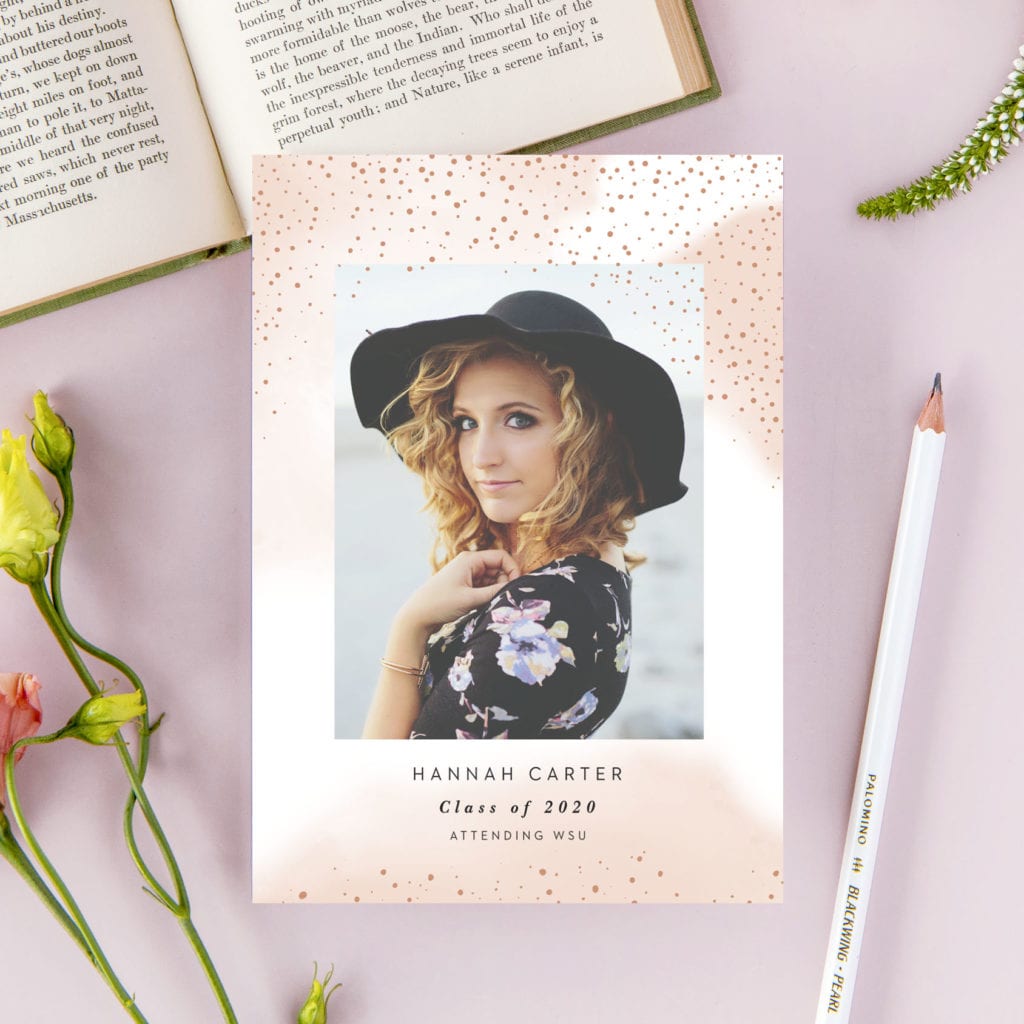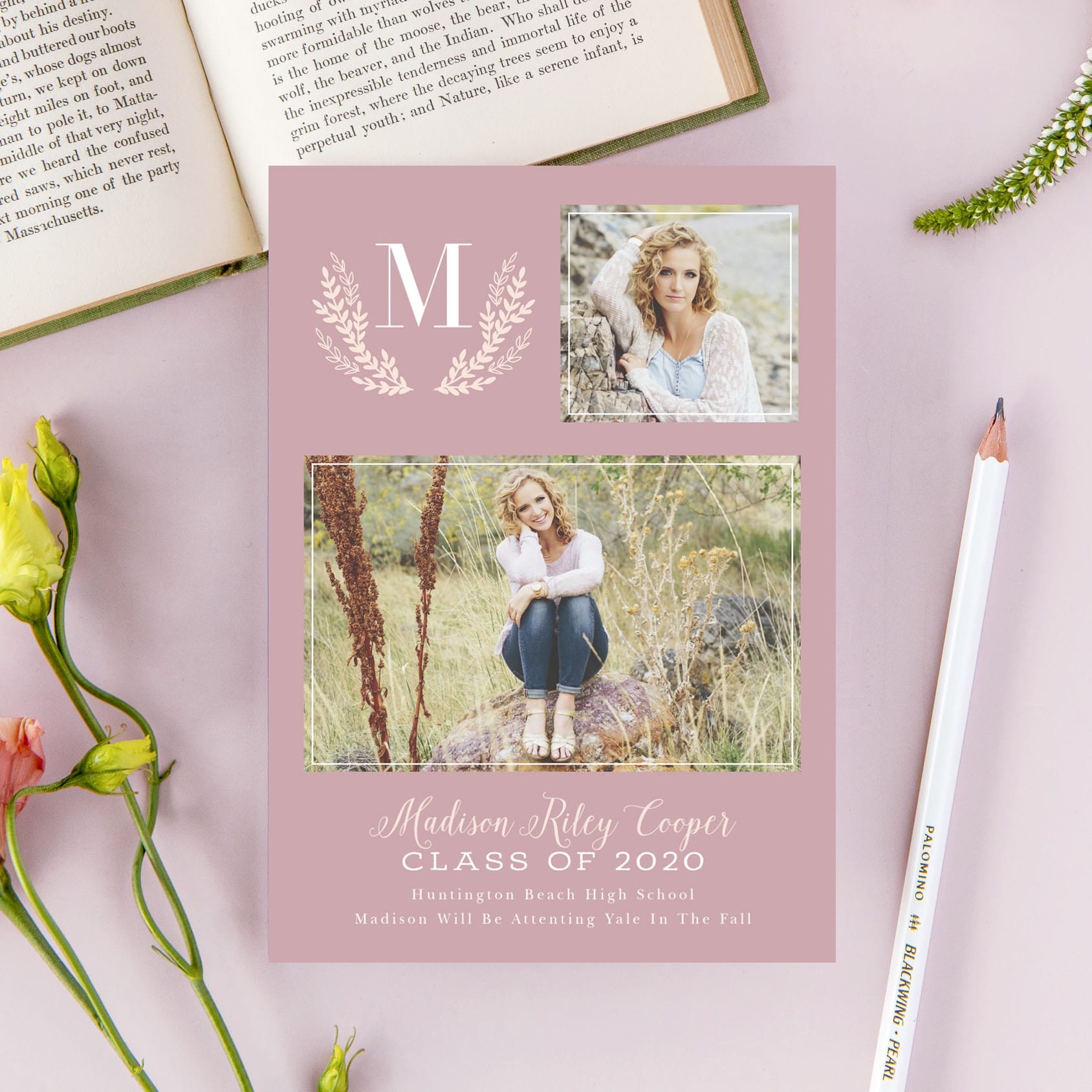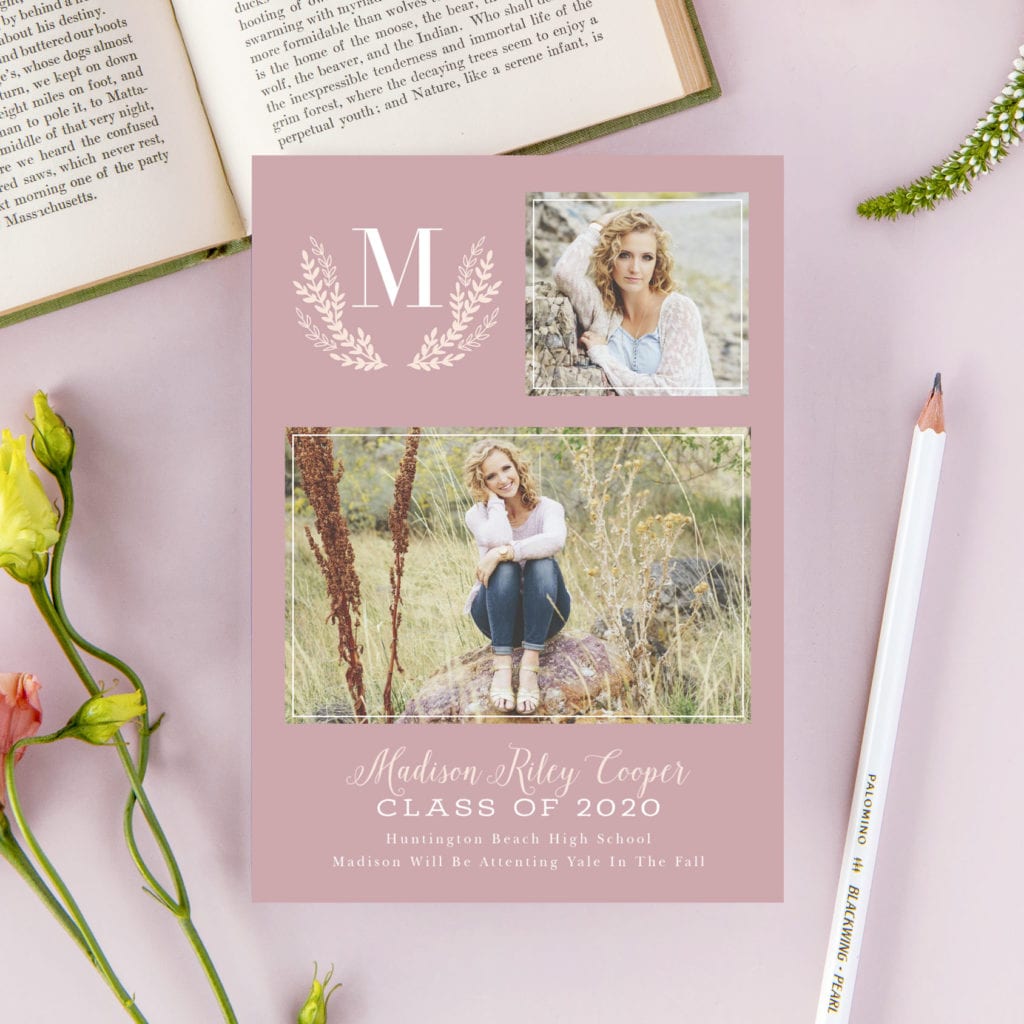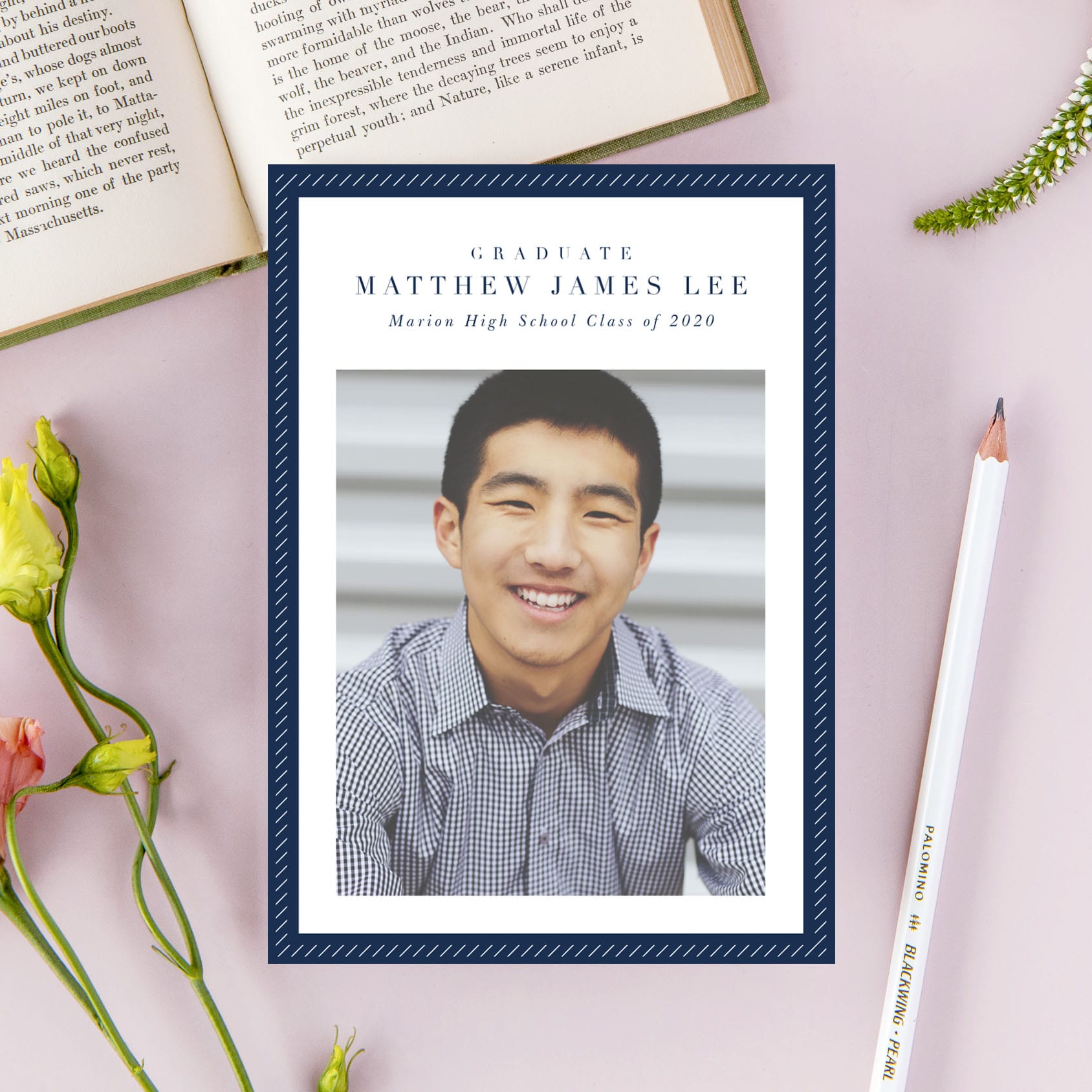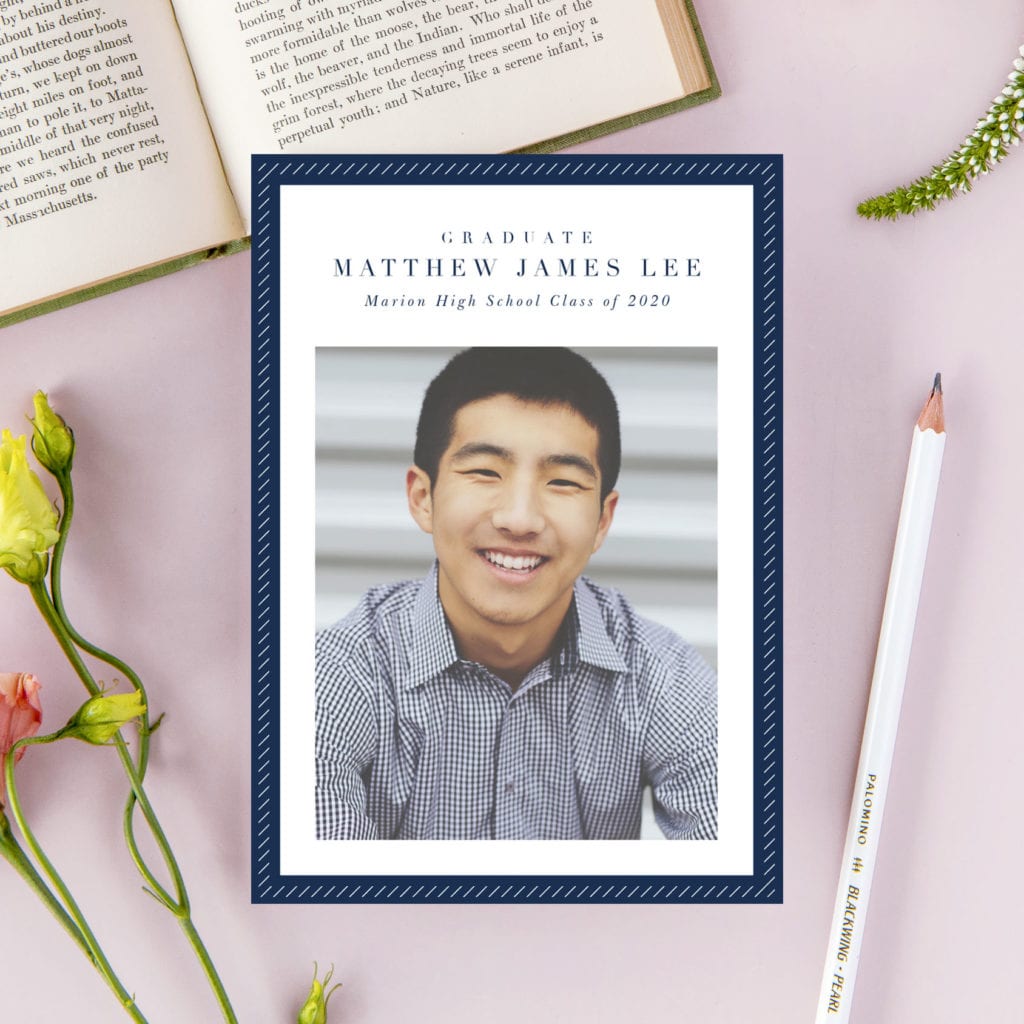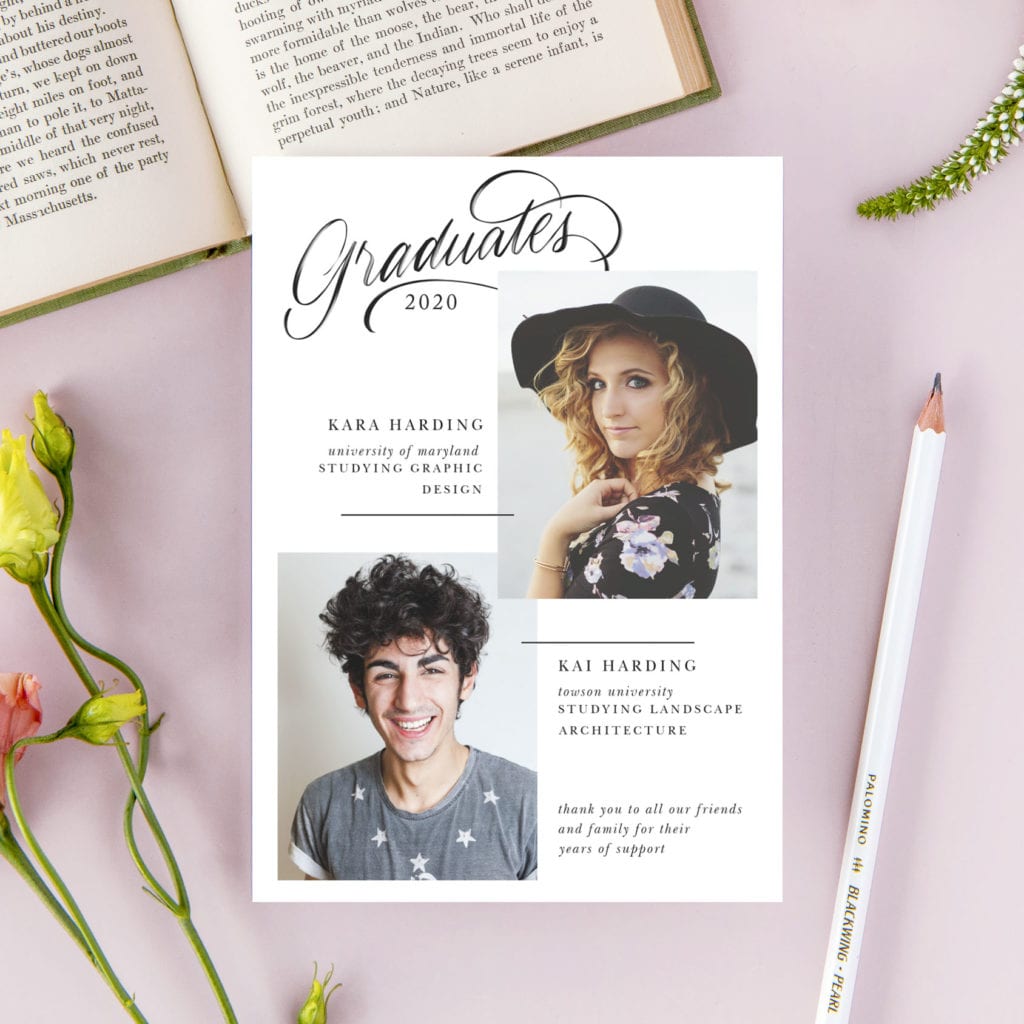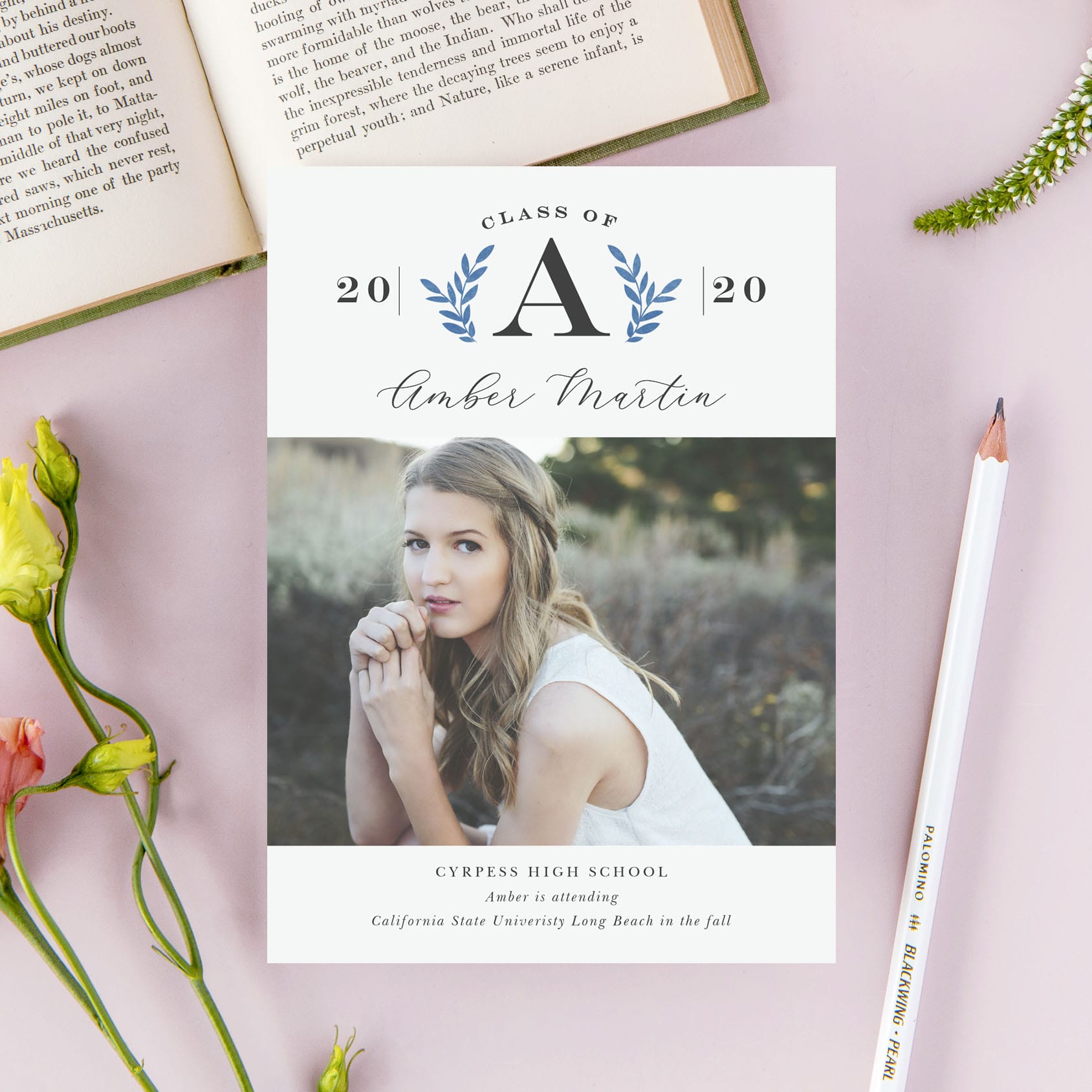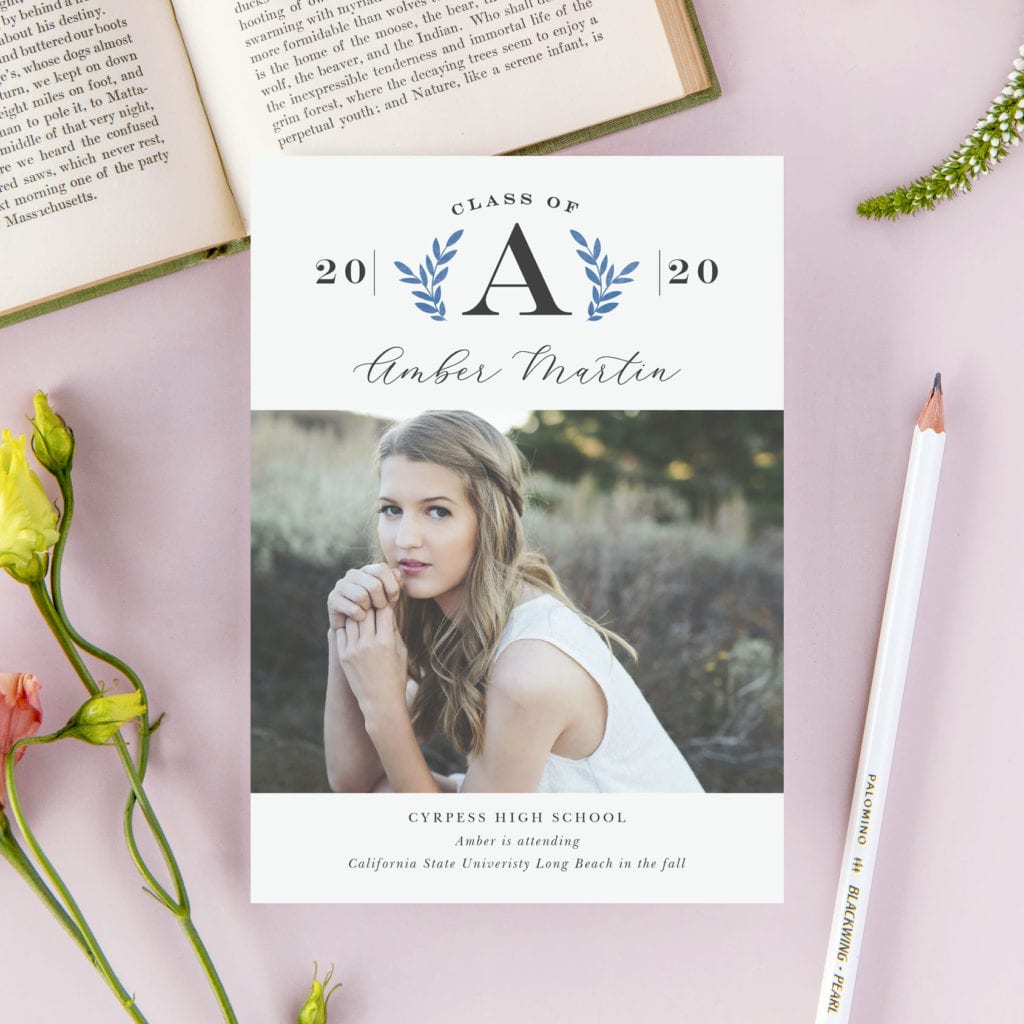 Those are some of my favorites, but there are hundreds to choose from, so you're sure to find something perfect for you and your grad. I just love all the options.
Double Bonus – Envelopes and Address Capturing Service, Too!
And if beautifully printed announcements and invitations weren't enough, Basic Invite has over 40 different envelope colors. You can make your envelope match your announcement or invitation with so many options. Bonus: All envelopes are peel and seal so they can be closed quickly and securely.
Another bonus is their address-capturing service. If you're a busy parent like me (and what parent isn't?) Basic Invite offers an address-capturing service that allows you to easily share a link on Facebook, Twitter, Instagram, or any other social network to request your friends and family's addresses. Not to worry though; addresses are stored in your account and can be selected during the design process. Basic Invite offers recipient address printing at no cost on all card orders. That will make your life easier, and we all want that!
Design Your Graduation Announcements and Get 15% Off
Enjoy! I can't wait to see what you create.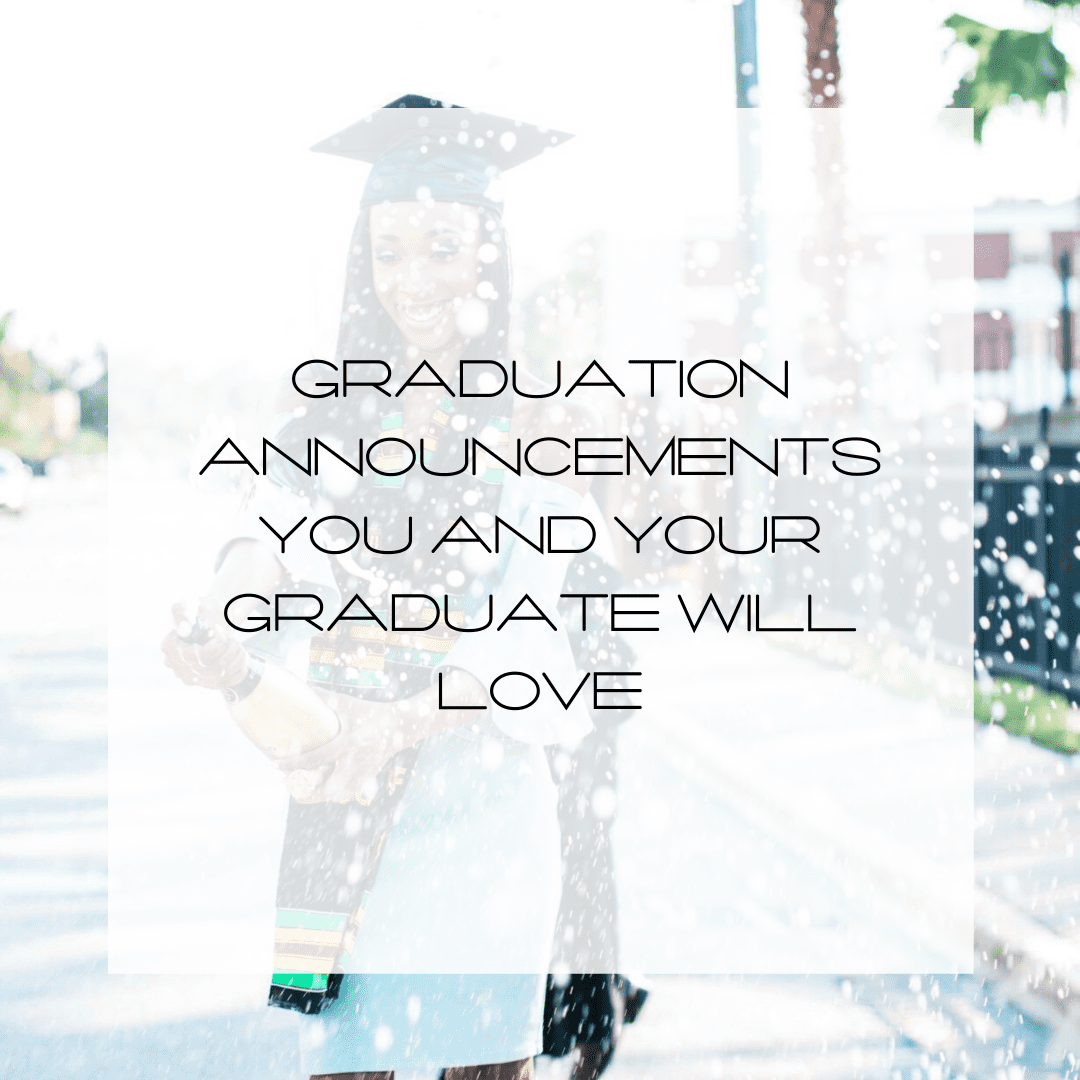 P.S. I'm a rose gold fanatic, so I thought I'd let you know that they also have foil cards available in rose gold. But if you prefer something more traditional, they have good old gold and silver foil cards as well.
Have you used Basic Invite before? Do you have a graduate to celebrate thus year? Let me know!