My wedding story was quite an amazing one and my invitations weren't exactly what I'd dreamed of all my life. That doesn't have to be your story though. If you're a soon-to-be modern bride that's chic, independent, and knows what she wants, then Basic Invite is going to be your new bestie!
Let's be honest, even the savviest prepared brides can get overwhelmed with the tasks, the choices, and the budget. Luckily, being a modern bride also means having resources at your fingertips which can help put some stress at bay. From wedding blogs to online vendors and even social media for opinions and support, the endless resources today's world provides help brides stay on track and make well-informed decisions easily.
As a truly modern girl, I've teamed up with an online stationery design company, Basic Invite, to give you a peek inside the world of online wedding invitation design just perfect for the modern bride.
Shopping online, designing online, and ordering online is time-saving and simple, but in order to be the most effective in your online invitation journey – you also want to be prepared.
So, for any brides searching for wedding invitations – look no further! Basic Invite has you covered and they're bringing you three of their favorite modern methods for the ultimate wedding invitation suite – modern bride style.
Seal and Send Invites for the Modern Bride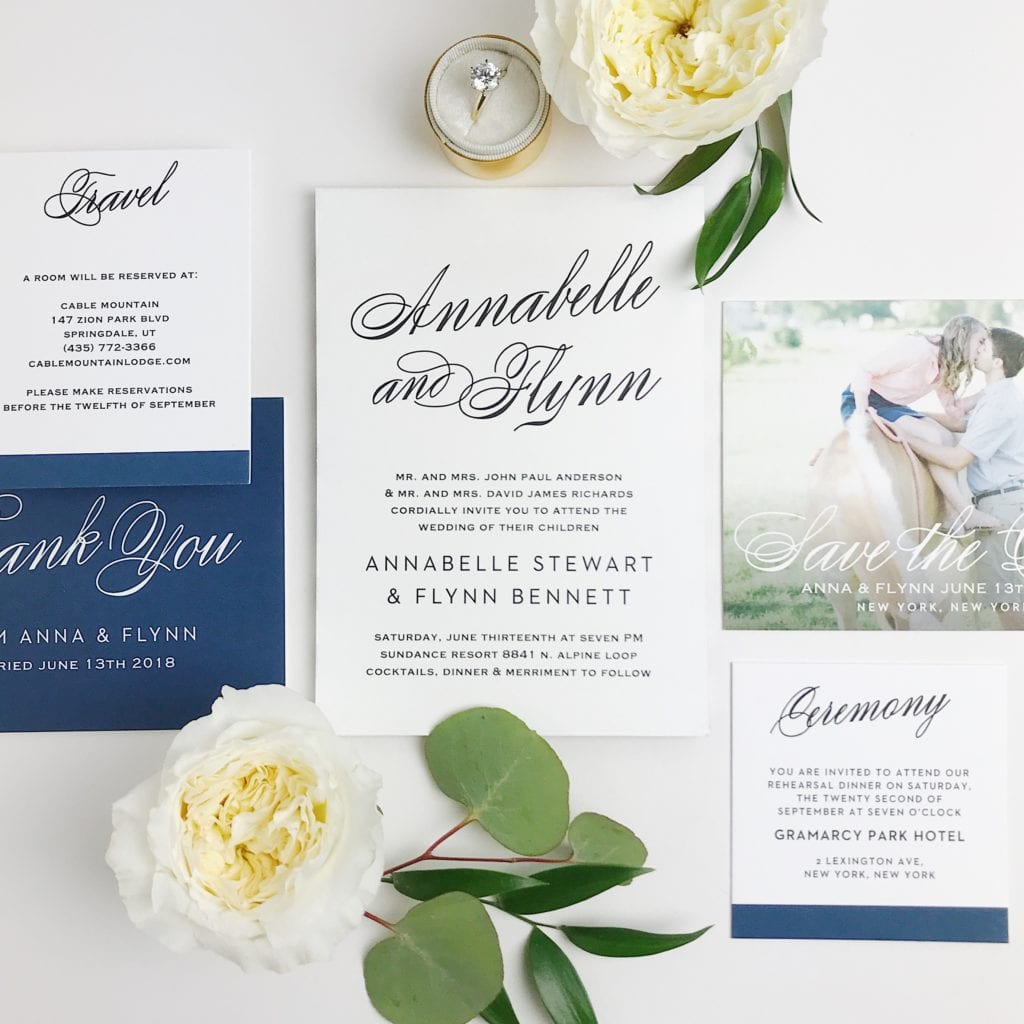 The newest and most impressive wedding invitations are hands down, the Seal and Send. These are an all-in-one, foldable wedding invitation with a tear-off rsvp postcard included. Guest addresses are pre-printed onto the front of these invites so that no envelope is needed! All you have to do is fold, seal, add a stamp, and send! No envelope licking, no envelope stuffing, and no handwritten addressing!
All Matching Everything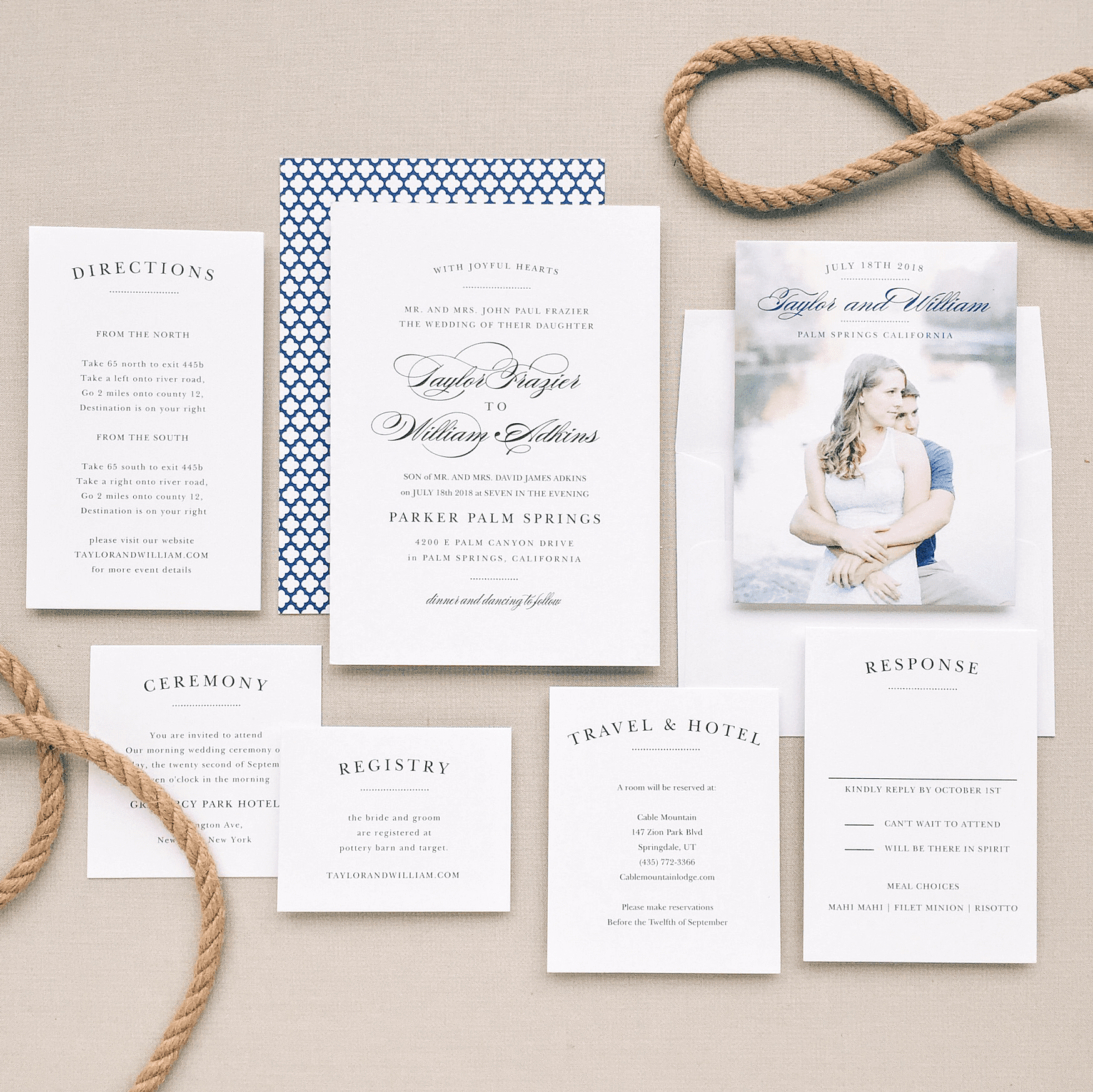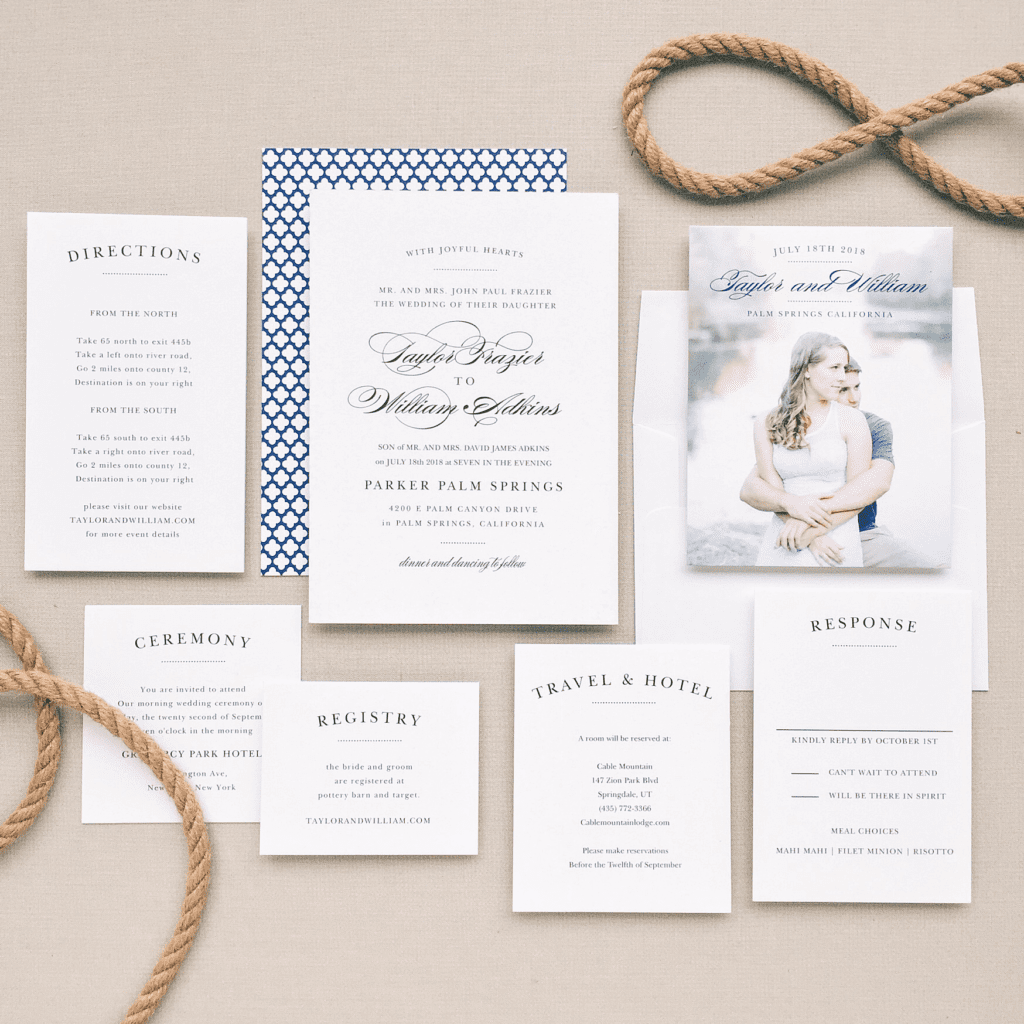 Even some of the most modern couples opt for a more traditional wedding invitation, but to take this old-school style and spin it into the most beautiful invitation – choose a single design and match, match, match!
Basic Invite has over 900 wedding invitation designs from clear to foil and everything in between. Rather than sending out a save the date, followed by an invitation, and some enclosure cards that sort of go together, order a full matching wedding suite with a matching rsvp, save the date, and enclosures for a clean, cohesive look.
Wedding Websites
Wedding websites are a great way to keep things modern and organized when it comes to wedding plans and your invitations specifically. There is no substitute for a hand-delivered invitation straight off the press, but for real-time updates and extra special details, wedding rsvp websites are a great tool. Not to mention, 100% FREE! We call that an added bonus.
Choose a design that matches your wedding invitation or compliments your style. Upload a gallery of images, write a little love story, and invite your guests to upload their contact information instantly through your wedding website. You can even provide day-of details like maps, directions, and accommodation info to keep your guests in the loop right up to the moment you say "I do."
Sweet friends, whether you had a vision already in mind or the search for invites is finally on, head over to Basic Invite for modern affordable wedding invitations you and your guests will love! Best of all, they're offering 15% off everything sitewide which means even if you're not a bride-to-be, you can shop thank you notes, business cards, personal stationery, and so much more at a discounted rate! I know all you stationery enthusiasts will appreciate that!
I can't wait to hear what you think about Basic Invite and whether or not you take advantage of their 15% discount. Be sure to let me know in the comments below. Happy shopping and if you're planning on heading down the aisle in the near future, congrats to you!