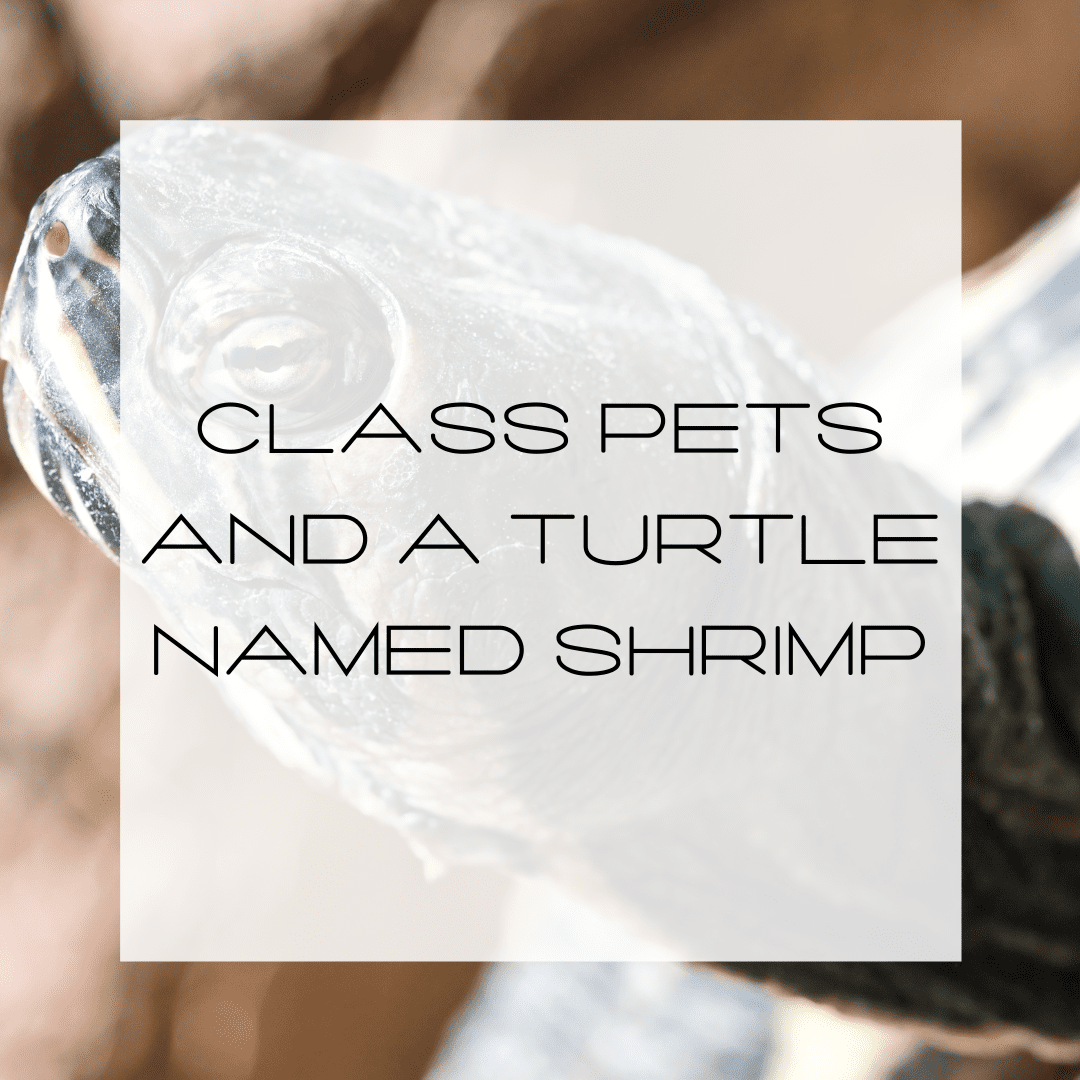 This is a simple blog post about class pets, and a turtle named Shrimp. Sometimes my blog posts are long,
heartfelt
, and really give you pause for thought, and other times they look like this. Just a quick little note to remember this moment in time.
Class Pets and a Turtle Named Shrimp
Bella's class has a class pet. I didn't get the full story on where he came from but in the bits and pieces I did get, I think he wandered into someone's pool or pond or yard and is now the official class pet. What can I say, sometimes Broward County is a little countryfied. Anyway, meet the turtle named Shrimp.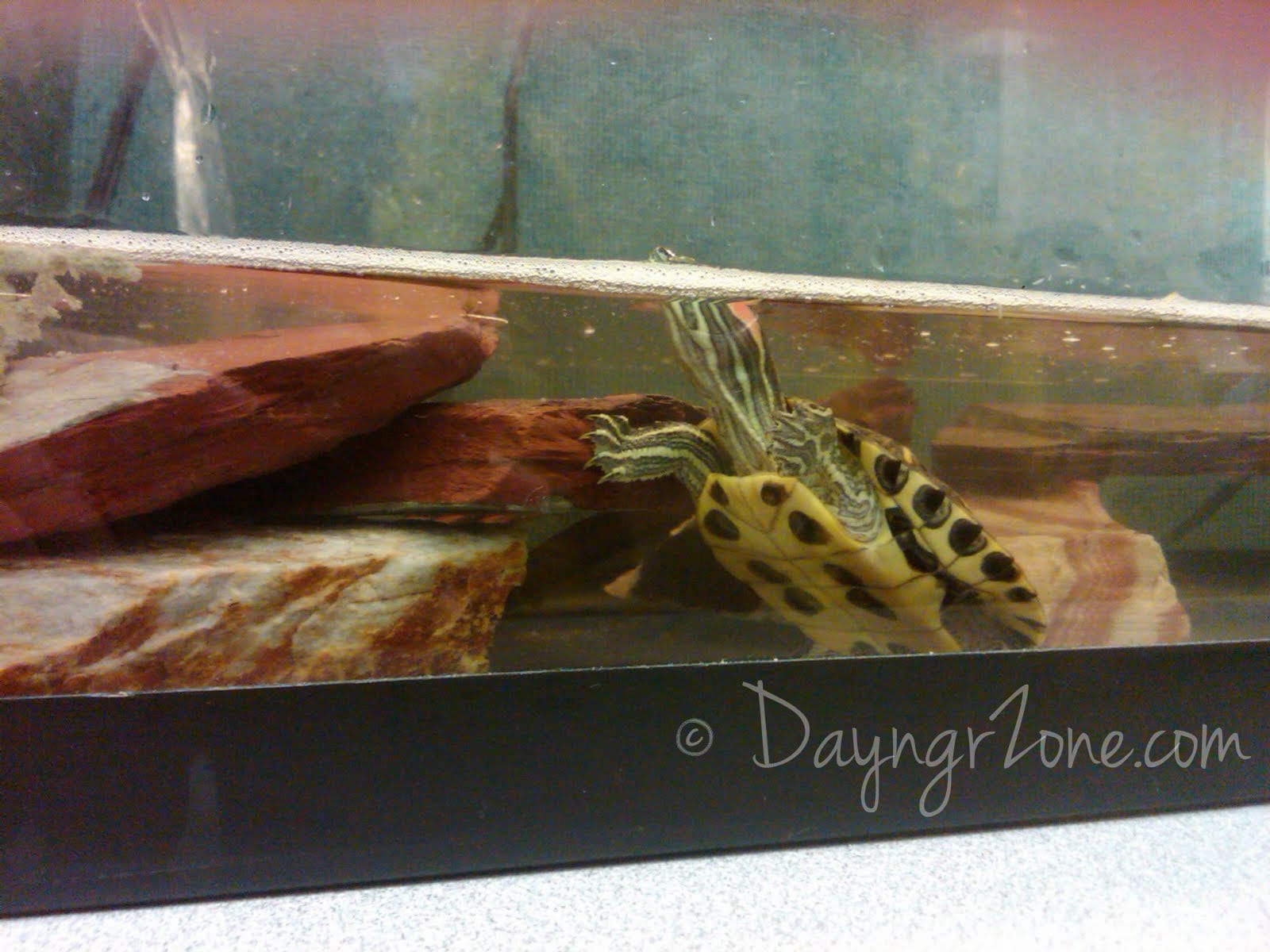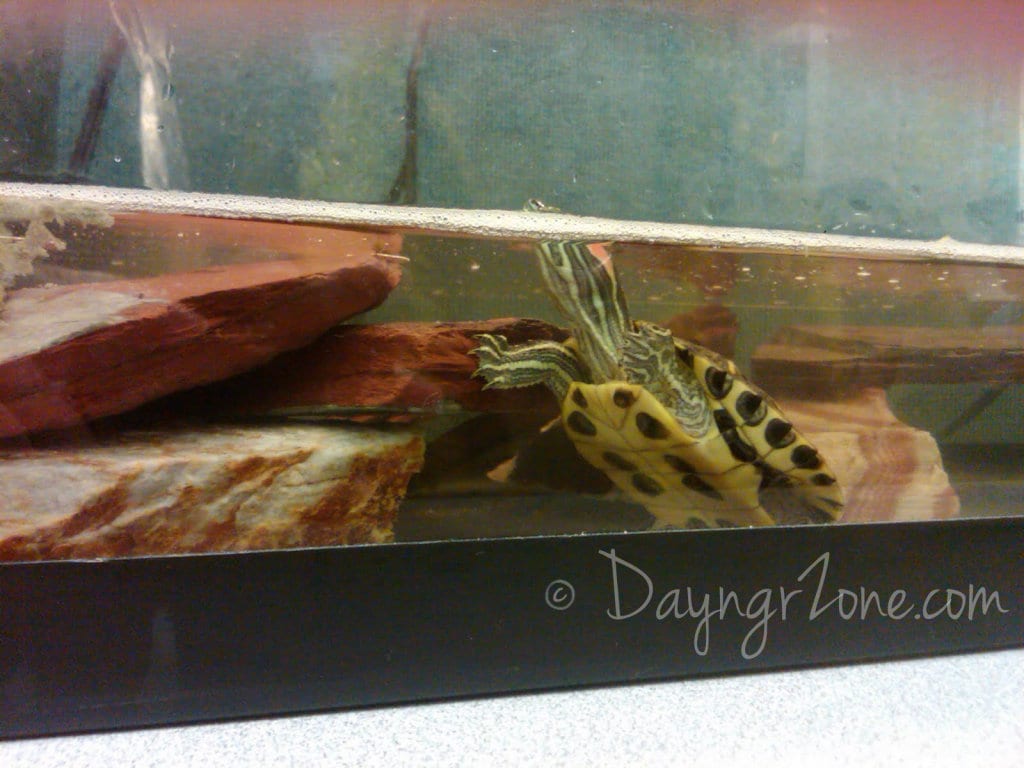 I'm pretty sure he's a
red-eared slider
and though he's cute and small now, he isn't going to stay that way. I wonder if her teacher knows.
Do you have any random pet stories? Found an odd animal in your yard lately? Let me know in the comments.