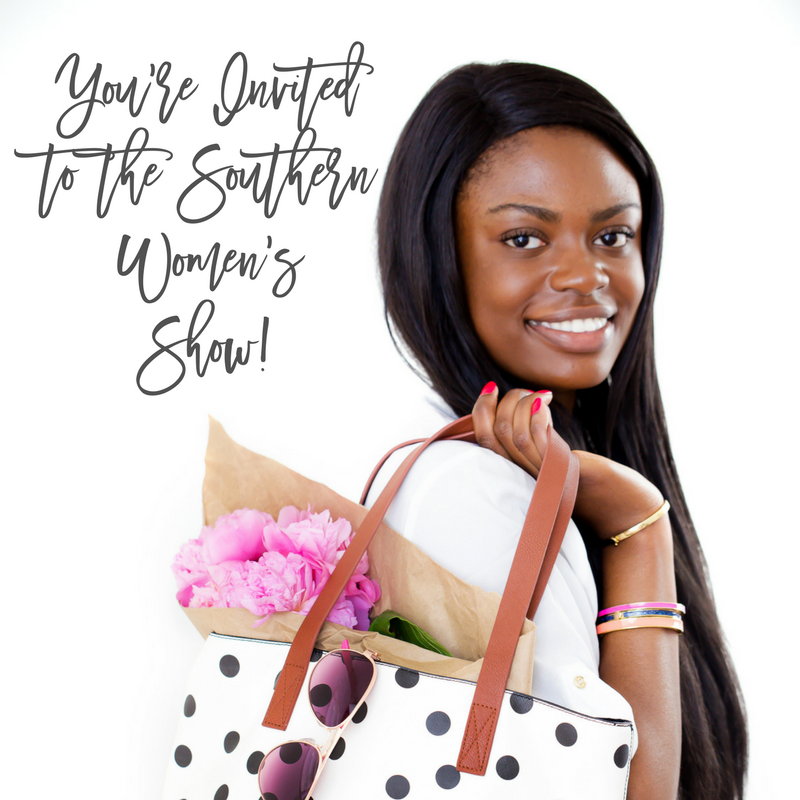 The Southern Women's Show in Raleigh, North Carolina, has invited NCBN members to a sneak peek preview event of this popular women's show! (Not a member yet? Join today!)
The show will run from Friday, April 22, through Sunday, April 24, at the NC State Fair Grounds in Raleigh. However, the sneak peek preview event that you're invited to is happening from 6:00 pm to 8:00 pm on Thursday, April 21! This exciting preview event is FREE to NCBN members and will include food, drinks, tours, huge goody bags, and much more! It will also be a great chance to network with other bloggers throughout the Triangle area (Think Raleigh, Durham, Cary, etc…) as well and get an inside look at some of the show's most exciting aspects. There's no limit on how many NCBN members can attend, so the more the merrier! Let's take this great opportunity to catch up with each other and enjoy some cool stuff.
Southern Women's Show in Raleigh Special Features
This year's Southern Women's Show has some super special events and activities happening that are sure to excite you! Here are a few of the fun things you can expect to see that weekend:
Sneak Peek Preview Event Details
There are so many fun things happening at the 2016 Southern Women's Show in Raleigh, North Carolina, and we're so excited to be able to get a sneak peek into this fabulous weekend of events! Be sure to RSVP to join us for this exclusive sneak peak preview event and meet some other bloggers in your area!
When: Thursday, April 21, 2016
Time: 6:00 pm to 8:00 pm
Where: North Carolina State Fairgrounds – 1025 Blue Ridge Road, Raleigh, NC 27607
Admission for Sneak Peek Event: Free! (the actual show admission costs can be found on The Southern Women's Show website)
RSVP: Reserve your no later than April 13. Special preference may be given to NC Blogger Network members with our badge displayed on their website/blog.