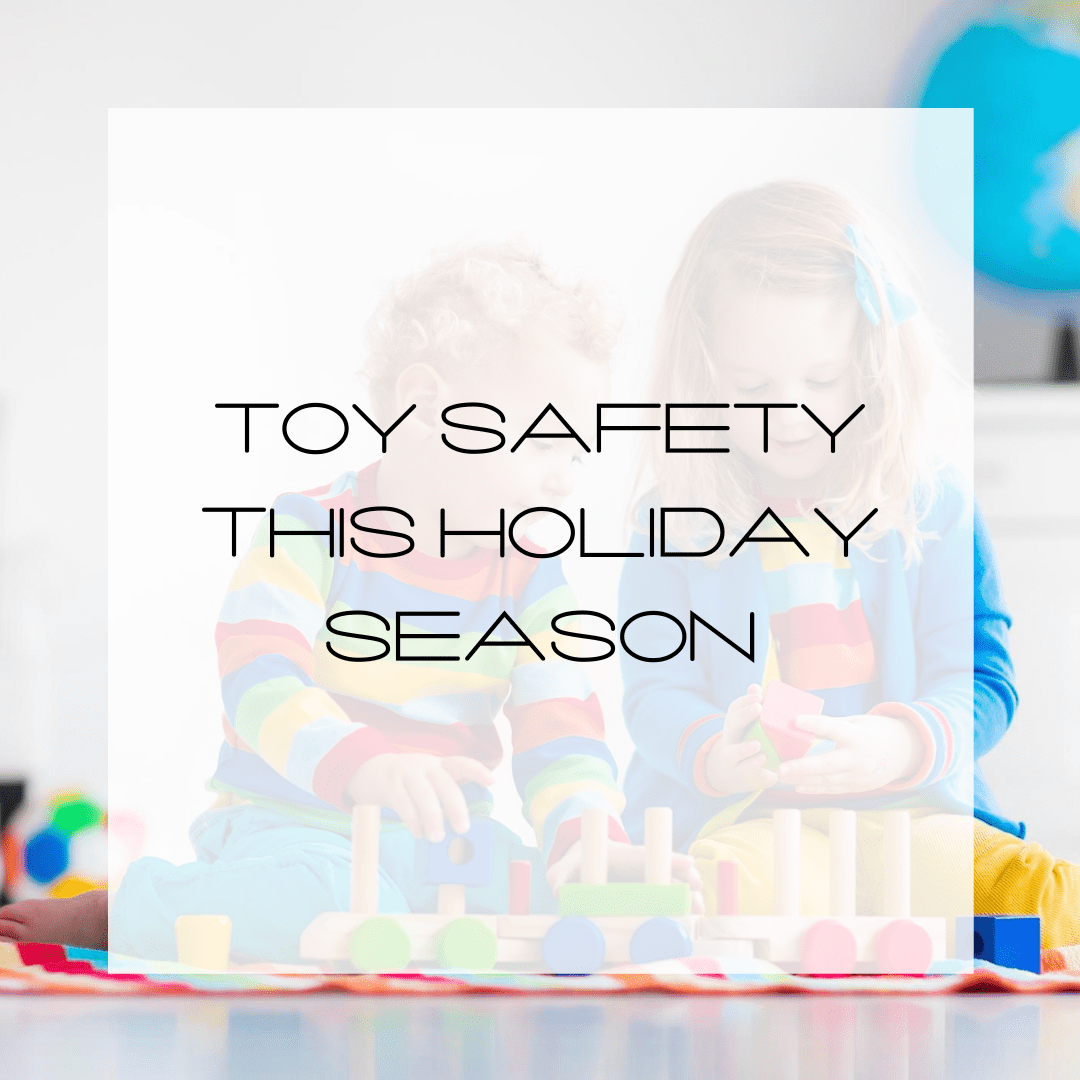 One of the bonuses of being a local blogger and social media influencer is getting the opportunity to use my social influence for the causes and charities I believe in. This time, I was invited by GMC to attend an intimate round-table Q&A session to hear from key safety experts from
SafeKids
who provided us with the latest data and tips on child/teen road safety and answer all our burning questions. One of the topics we covered was toy safety this holiday season.
After the Q&A, we had a chance to take a test-drive in the new
GMC Terrain
! We got a unique peek into the passion and innovation behind its family-friendly design. And,
SafeKids
gave us hands-on vehicle-safety demos – always a plus!
12 Tips on Toy Safety
With Christmas right around the corner, I thought it would be great to share the toy safety tips we learned. After all, more than 3 billion toys and games are sold in the United States each year, with 50 percent of these sales occurring between the day after Thanksgiving and the day before Christmas. That's a whole lot of toys!
Before shopping for toys, consider the child's age, interest, and skill level.
When shopping, read labels. Look for well-made toys and follow age and safety information on the warning labels.
Keep toys with small parts away from children under age 3. They can choke on small toys and toy parts.
Carefully read instructions for the assembly and use of toys. (Save them in a file or Ziploc bag to refer back to if you have questions.
Fill out and mail in warranty cards. That's how manufacturers notify you if there is a safety recall!
Always remove and discard all packaging from a toy before giving it to a baby or small child.
Supervise children when they play and set good examples of safe play. A toy intended for an older child may be dangerous in the hands of a younger child.
Remind caregivers, including grandparents, of play-related safety concerns.
Separate and store toys by age levels. Teach children to put toys away after playing. Safe storage prevents falls and other injuries.
Check old and new toys regularly for damages such as sharp edges or small parts. Make any repairs immediately or throw away damaged toys.
Sign up to receive product recalls with the Consumer Product Safety Commission (www.cpsc.gov)
Visit SafeKids USA for helpful tips on child safety and accident prevention.
If you've heard the recent controversy over the popular toy hamster Zhu Zhu you already know how important it is to get information you can count on from reliable sources.
Don't forget, the Consumer Product Safety Commission has safety regulations for toys. You can visit their site (or follow them across social networks) if you have any concerns about the toys you've bought or plan to buy.
About Safe Kids
More than 450 coalitions in 16 countries bring together health and safety experts, educators, corporations, foundations, governments, and volunteers to educate and protect families.
Safe Kids Worldwide was founded in 1987 as the National SAFE KIDS Campaign by Children's National Medical Center with support from Johnson & Johnson. Safe Kids Worldwide is a 501(c)(3) non-profit organization located in Washington, D.C.
More posts on this topic