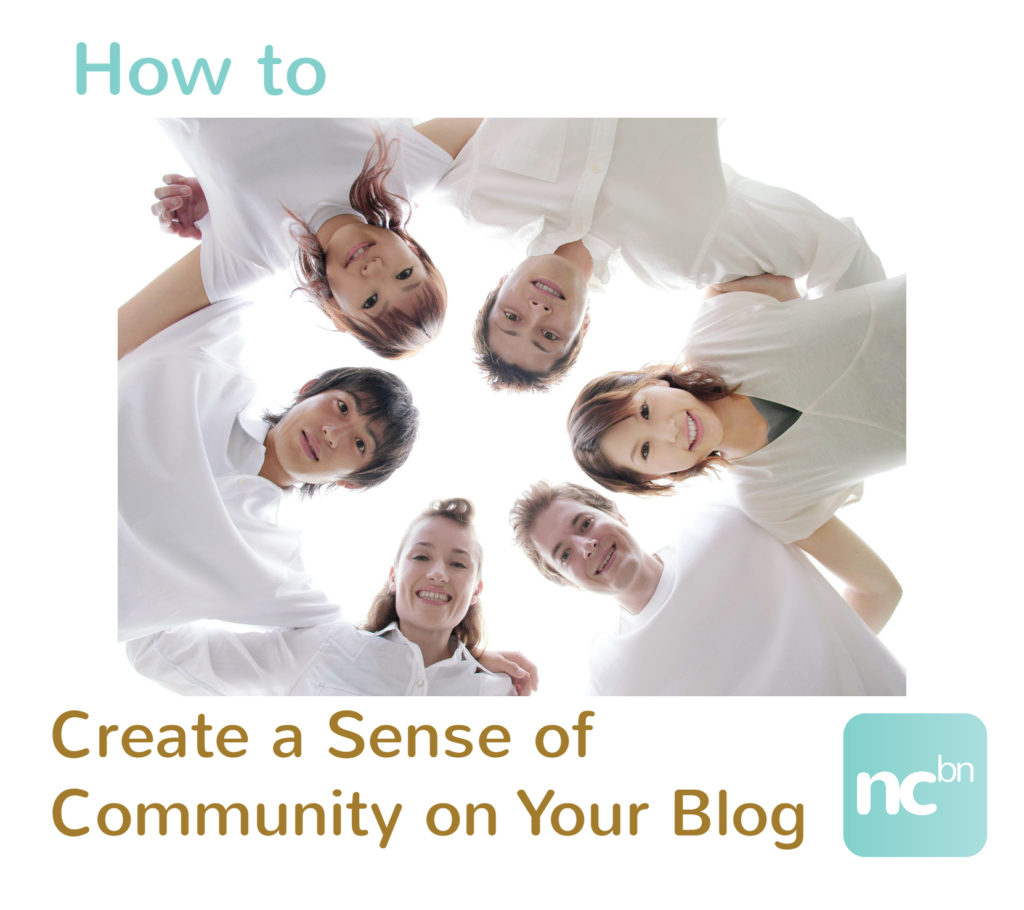 by Tanya M
Mom's Small Victories
momssmallvictories.com
@momsvictories
Bloggers need to have great content, but creating a sense of community on your blog is vital to developing a personal relationship with your readers that keeps them coming back for more. We know blogging requires creativity, hard work and plenty of time. The time you invest in creating a sense of community on your blog will pay off in the long run with more worthwhile engagement on your blog and social media.
Here are my top 5 tips for creating a sense of community on your blog:
1. Reply to comments.
It may seem like a no-brainer or maybe it's the easiest thing to let slide, but replying to comments is an essential first step to creating a sense of community on your blog. Especially for new visitors, it's the perfect opportunity to ask a question to get to know them better, how they found your blog and get a sense of what type of content interests them. Sure, you could just say "thanks for visiting" but that ends the interaction with your reader. Writing an engaging and thoughtful comment can help you keep the conversation going and help you grow your community.
2. Find your connection and remember it!
Whether it's in your blog comments or on social media, ask questions of your readers as if you were chatting on the phone. My more popular posts on my blog Facebook page often are the ones where I ask a simple question of the day like how many kids or pets they have, what's for dinner or where they live. Reveal a little bit about yourself and encourage readers to share their answers. Find out what you have in common and remember the little details that makes that reader special to you and your blog. Remember those thoughtful details in your future conversations. It shows you're a good listener and truly care about what your readers are saying.
3. Sometimes Smaller is Better.
Large linkups, chats and events in your niche are often valuable in gaining exposure to many readers at one time. However, it's also easy for your name to get lost in the masses. Are you able to visit all 1,000 people that have signed up for the event or all 50,000 bloggers in the network? Well, then it's likely that not everyone will see you or your blog either. Find smaller linkups, chats and events where you can visit and focus your attention with everyone on a more personal level. The hosts and participants will be most appreciative of your presence and you will find the experience more rewarding and less overwhelming. The quality of the interaction with your reader or fellow blogger is far more important in growing your community than the quantity.
4. Create Your Own Opportunities.
There are plenty of social media groups, linkups and events to join in the blogosphere. The question is are you a follower or a leader? The best thing I did for creating a sense of community was create my own opportunities to invite people to my blog community with my own ideas and my own rules (or in some cases lack of rules). My blog mission is to celebrate "small victories", helping people focus on the positive things in our everyday lives. So I started a Small Victories Sunday Linkup inviting participants to my blog to linkup their best, positive, inspiring content. Though the linkup took a hiatus for the summer, the readers I developed a deeper relationship with continue to visit and some are joining me to help relaunch it. One of my passions is reading. So when the host blog of a reading challenge I enjoyed disappeared, I loosened up the rules and started the Travel the World in Books Reading Challenge. Hosting these linkups and events myself allows readers to return to my blog and interact with them to discuss things I am passionate and enthusiastic about. What's your blog mission? What are you passionate about? Figure out how you can turn it into a linkup, event or social media group where you can invite and interact with your readers.
5. Don't be Afraid to Ask.
It was one of my 50 bookish bucket list goals to host an event for book bloggers. I had some pretty lofty ideas for the event. I was very nervous but reached out to book bloggers, publicists and authors about my ideas for the Travel the World in Books Readathon. The outpouring of support totally exceeded my expectations. Participants had so much fun, we started a Google + group and a Goodreads group to find more ways to grow and discuss the world of books. In retrospect, the first step was simple: just ask. What results can be far better than what you can accomplish on your own. Collaborating with other bloggers helps your blog's reach, turns ideas into reality and most of all, is much more fun!
---
About Tanya
Tanya is a member of the NCBN.  She left the workforce to be a stay-at-home mom to her 3 energetic and lovable kids (Einstein, Superstar and Daredevil), 4 if you include Superhubby who she calls her biggest kid of all. She is young at heart despite coping with Rheumatoid Arthritis (RA), a chronic and incurable autoimmune system disorder impacting her joints.  Besides being a Rheumatoid Arthritis mom, she is an avid reader and voracious recipe collector. She loves to share her thoughts and engage in discussions about good books, good food and tips she learns along the way to deal with the challenges of motherhood and RA. She loves to try new family activities and go on road trips.  As she says, "In our gorgeous state, we are only a few hours drive from the beach and the mountains!"