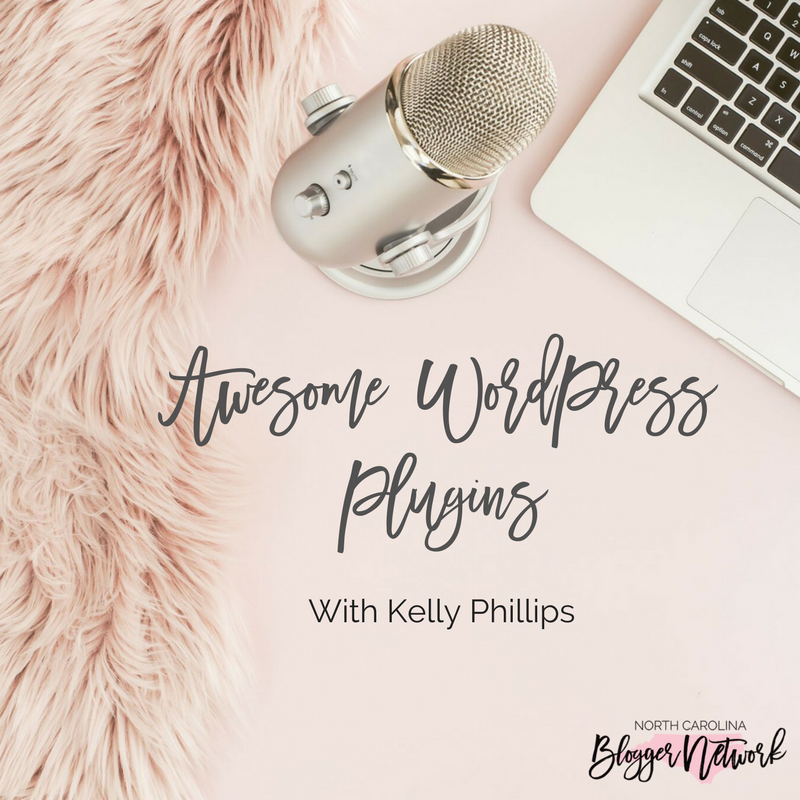 Let's talk plugins awesome WordPress Plugins! A plugin is a piece of code wrapped in a container to perform a specific function so that you do not need to manually code that function in yourself.
Plugins are often a bloggers best friend. But with so many out there, how do you know which one is the best one to use? Should you pay for the pro version or should you use a plugin for that function at all? If you have ever searched in WordPress for a plugin, you know what we are talking about! Kelly Phillips created WP Plugin Coach to empower bloggers and website owners to take control of their own sites. She provides reliable and sound information about how to manage your websites' plugins.
Blogging411 is our weekly podcast where we tackle the biggest topics and questions bloggers think about.
Join us as we take a look back to this very valuable Blogging411 podcast episode where we're talking all things WordPress plugins!
Listen In to Awesome WordPress Plugins!
DISCLAIMER: The views, information, and opinions expressed during the Eat, Sleep, Blog, Repeat podcast series are solely those of the individuals involved and do not necessarily represent those of DayngrZone Media or the NC Blogger Network.
I WANT TO HEAR FROM YOU
Did you pick up some tips from this podcast episode – Awesome WordPress Plugins with Kelly Phillips? Did we leave anything out? Let me know in the comments. I'd love to hear from you.
SUBSCRIBE TO THE PODCAST, SPONSOR THE SHOW, BE OUR GUEST
If you enjoyed this podcast episode, leave a great review, share it with a friend, and subscribe to the "Eat, Sleep, Blog Repeat" podcast. Interested in being on or sponsoring the podcast? Reach out!
Want more? Check out the archived video episodes on YouTube at Blogging411