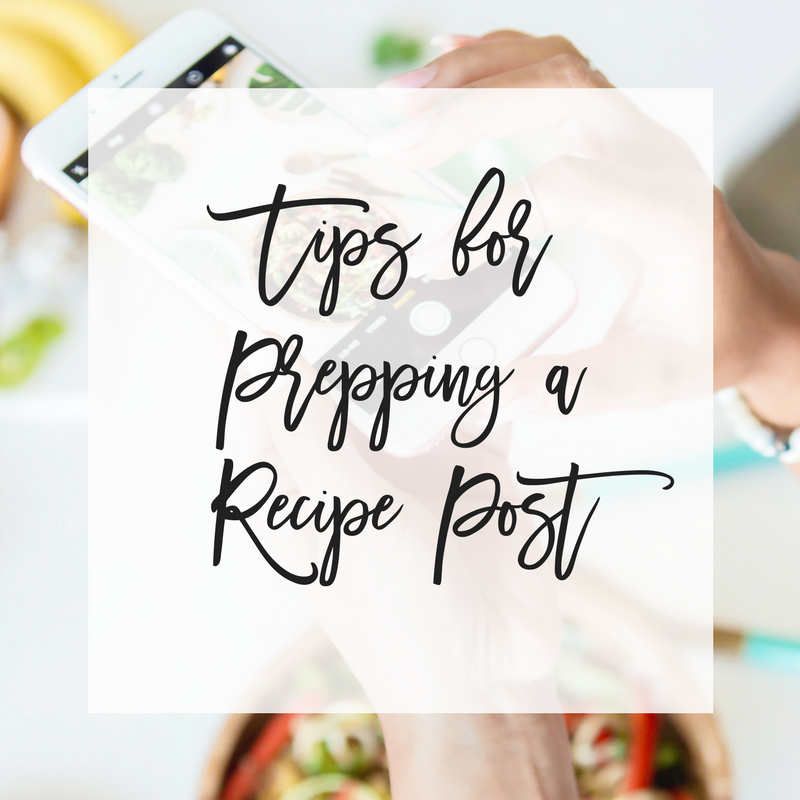 If you've visited my blog over the last few months, you've noticed that my love for food photography has really grown. I have spent more and more time on recipe prep posts and they are no longer a few pictures I snap before we sit down to eat. They are some of my favorite posts to prep for and execute. Over the last few months and through taking food photography courses, I've learned so much about prepping for a post specifically so I wanted to share my tips for prepping a recipe post and a little behind the scenes of my post prep process!
Shop and/or Gather Props for your Recipe Post
Whether you are working on a sponsored recipe post or a just a for-fun post, as soon as you have an idea you can start thinking of fun ways to enhance your photo. For my Asian Dipping Sauce post, I knew I wanted to show off the dips in a fun way, not just a regular bowl. I found some spoons that were the perfect size at Pier 1. They only cost me a few dollars but they made a huge difference in my post. I also planned to have more of a tablescape theme with Chinese New Year decorations from paper lanterns all the way to chopsticks. Each recipe post doesn't have to be this elaborate, but sometimes you want to go all out for a post!
Prep Photo Area
Decide where you'll be taking the photos before you even start cooking. If the table needs to be wiped down or moved, do that beforehand so you don't have to worry about getting distracted while food is cooking. Leave space for your main dishes but bring any props you need to the photo area.
Photograph Food When It's Freshest
Luckily for those of us who take our photos right before dinner (I've been there many times), our food is usually it's freshest! For my raspberry soufflés, I had to take photos immediately after taking them out of the oven because they began to deflate. So it's important to know when your food will be at it's freshest but also how long that freshness will last!
Find & Utilize Your Home's Best Light
I've talked about food photography tips before here, but I cannot stress enough how important good light is. I know that it's not always easy to get good light in your kitchen. I've taken food photos on my front sidewalk, back porch, in our bedroom on a kitchen chair, you name it. Light changes throughout the day and throughout seasons, so it's so important to find the best lighting for whatever situation you're in.
I am so excited to share fun behind the scenes video of me actually working on prepping a food post as well as some of the crazy things I do to get the pictures I get. You can see the finalized post here! (You can read the rest of this post on Madison's blog at https://www.joyfullymad.com/tips-for-prepping-a-recipe-post/)