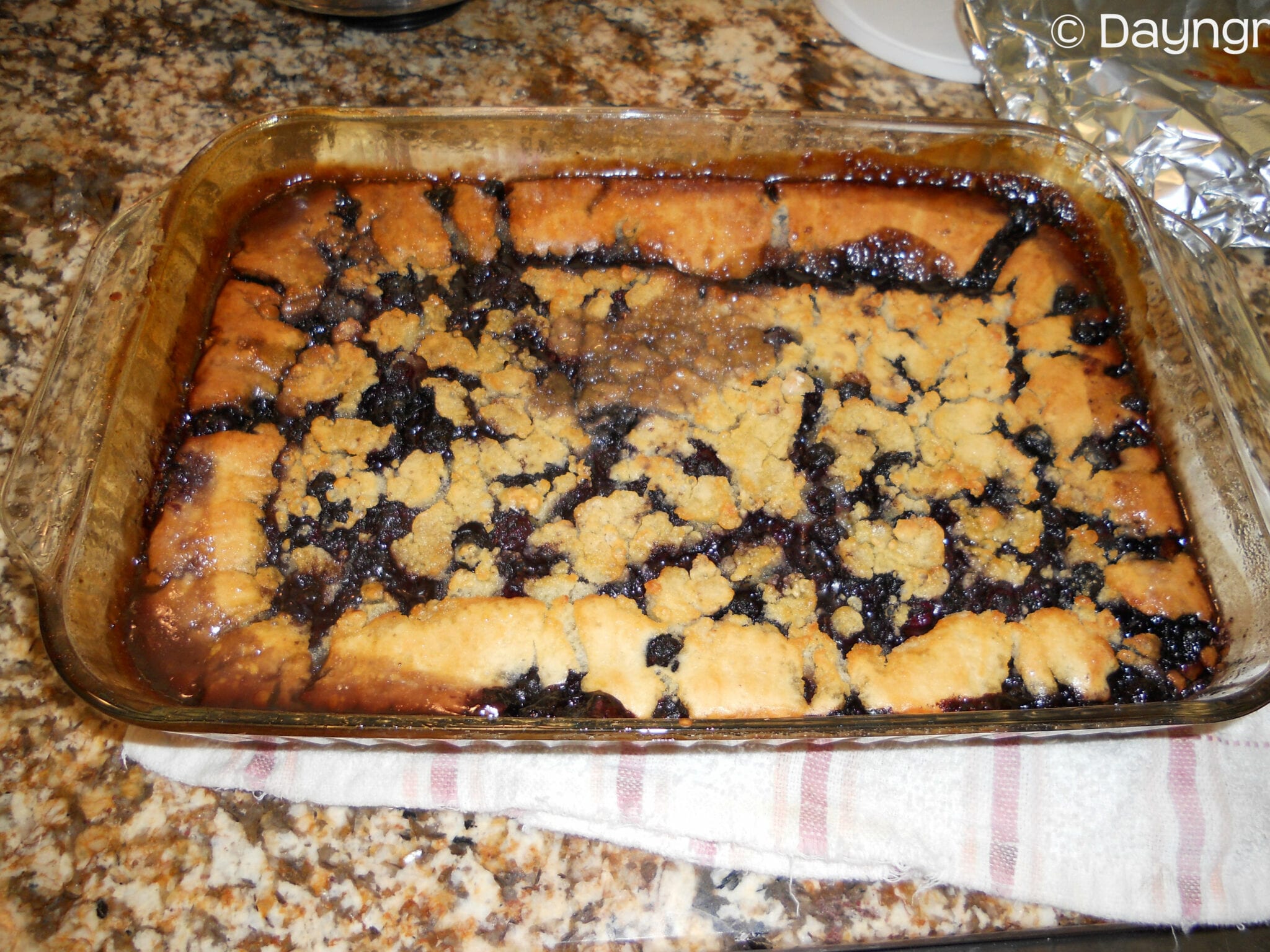 I made Blueberry Cobbler! This is my very first Blueberry Cobbler ever and the first of many I hope, in my new kitchen. I was happily guided through it step by step by my cousin, a North Carolina native, and cobbler expert.
My recipe calls for fresh blueberries so I haven't tried this with anything else. If you do, let me know how it works out. I'm sure it would be just as delicious.
Now, I've never been known as a food blogger and I'm not sure I ever will be but if I could make this, so can you! Here's all you need to know to make a super simple blueberry cobbler you will actually want to eat (and maybe share).
Super Simple Blueberry Cobbler
Ingredients
1/2 cup butter
1 cup self-rising flour
1 cup white sugar

1 cup milk

4 cups fresh blueberries
Directions
Preheat your oven to 350 degrees F (175 degrees C). Place butter in an 8-inch square baking dish.

Melt the butter in the preheating oven, about 5 minutes. Remove from oven.

Mix flour, sugar, and milk in a bowl until combined; pour batter over melted butter. Scatter blueberries over the batter.

Bake in your preheated oven until a toothpick inserted into the center comes out clean, it takes about 1 hour.
That's it. Super simple, even a food-loving, recipe-flubbing blogger like me can do it.
Do you have a good cobbler recipe? If so, drop it in the comments or link me to your post. I can't wait to try yours!