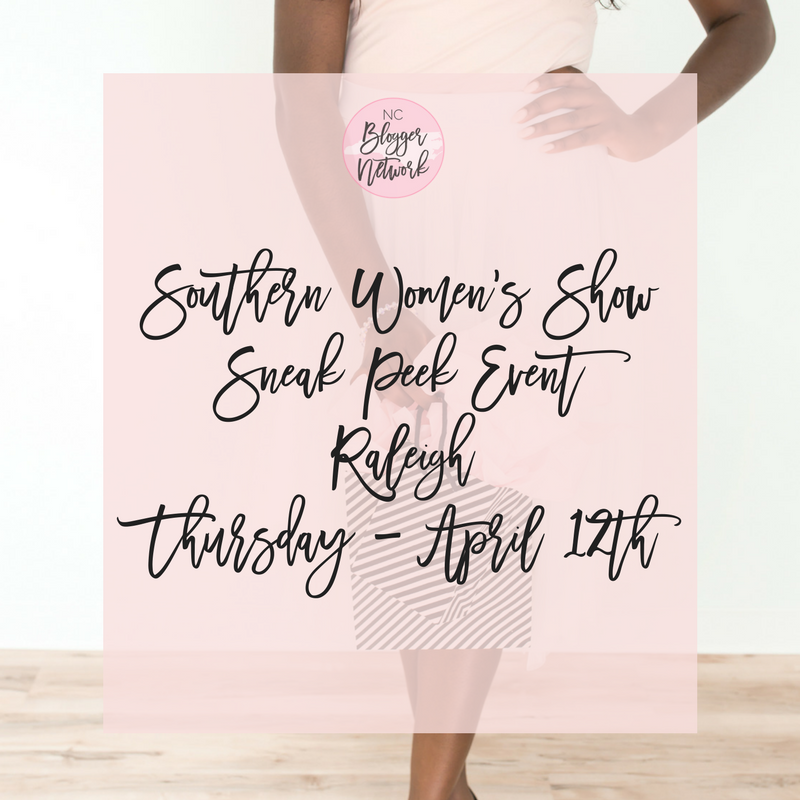 Hey NC Bloggers! We're heading to the Southern Women's Show Sneak Peek Preview Event in Raleigh again this year and we'd love for you to join us! This year's preview event is this Thursday, April 12th,  from 6-8 PM.
Join Us for the Southern Women's Show (Raleigh) Sneak Peek Preview Event
We had a great time last year and we're looking forward to this year's event. Each year the preview event (as well as the show) gets bigger and better! We had so much fun last year (there was a scavenger hunt) and wow, what a wonderful group of NC bloggers. You can see some photos and read about last year's event to give you a feel for what to expect. Did I mention the NC Wine? Oh yes!
This Private NC Blogger's Night Out Will Include:
A behind-the-scenes first look at the show

Fabulous swag bags from show sponsors

Complimentary food and wine

Interactive cooking demos and recipe suggestions

Nonprofit partner, InterAct with great shopping deals

Networking with other area bloggers

Plenty of fun and so much more…
Honestly, besides getting to see everything the day before the Southern Women's Show opens, the second best part of the event is meeting and mingling with all our fellow NC Bloggers. We have so many outstanding bloggers in the Triangle area and surrounding areas. I travel from the coast just to meet you all!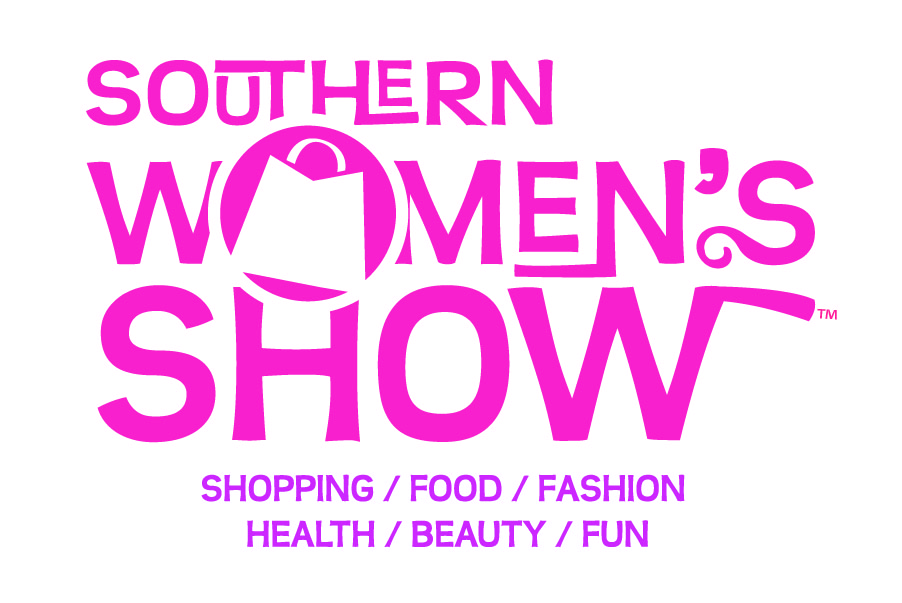 Raleigh: 4 Years and Counting!
We've been enjoying the Southern Women's Show and the preview event for the last 4 years and I've loved having the chance to meet all the Triangle area bloggers each year I've attended. It's also been a great joy spending some time hanging out with the NC Blogger Network members in the area. It's so much fun to meet your blog buddies in person. This is such a fun event and a great excuse to get together with other local bloggers. So join us!
Here are a few tips for making the most out of the event: 
Bring your business cards
Wear comfy shoes (You'll get to walk the expo floor)
Meet and greet any sponsors in attendance
Be adventurous, try the food and drinks
Don't be shy, network with other bloggers during the event
Take lots of blog-worthy photos
Use the event hashtag and Tweet and Instagram during and after the event
Share your experience and photos in a blog post after the event (be sure to disclose you received an invite from us)
Plan to attend the Raleigh Southern Women's Show, April 13 – 15 and pick the events you don't want to miss!
 Would You Like to Attend?
If you'd like to join us, I'd love to have you! Reach out to us and let us know. We'll reply with all the details in an email. But don't delay, the show is on Thursday so I'll need to hear from you as soon as possible.
Loved This? See Who Ended Up Joining Us!
We had a great time at the sneak peek preview event for the Southern Women's Show in Raleigh. So much so that we wrote a recap of who we had the pleasure of meeting. We seriously have the best and most fashionable bloggers in North Carolina and they're so sweet and so much fun. Big thanks to everyone who came out and joined us. See you in 2019!
http://ncbloggernetwork.kinsta.cloud/instagrams-nc-bloggers-meet-up-edition/