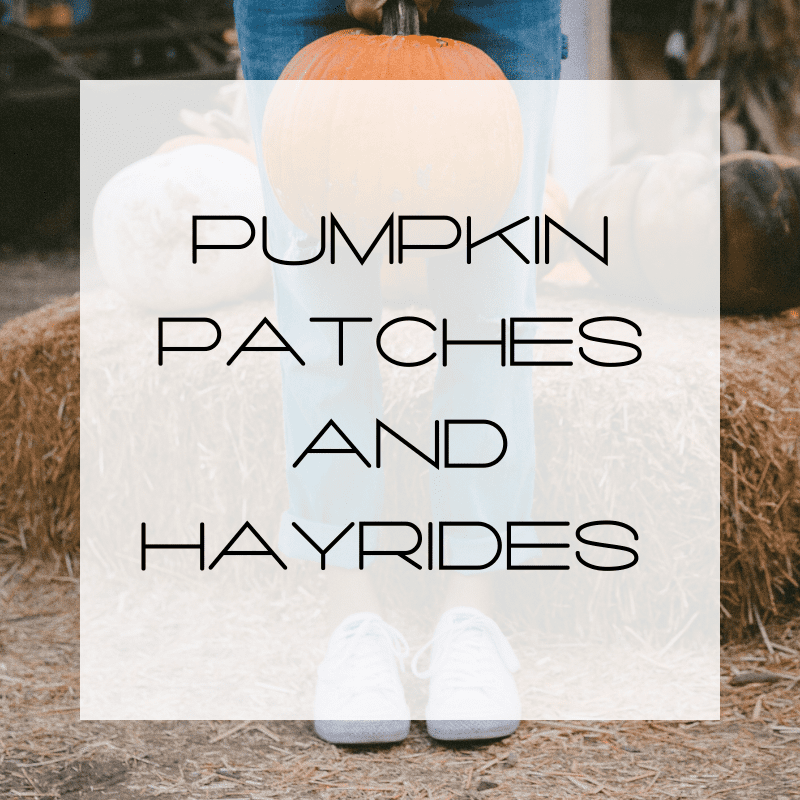 Fall is a wondrous time of year and I plan to take full advantage of it in my new home state where we get four real seasons! So what better way to celebrate cooler temps than with pumpkin patches, hayrides and making memories?
The kids and I had never been on a hayride together and we'd never picked pumpkins from a pumpkin patch. It was an extra special treat to find Mike's Farm this year and to be able to go there right before Halloween. We had a great time with our friend Jennifer and we had a wonderful dinner, too.
Dinner at Mike's Farm
Mike's Farm serves their food family-style with a touch of country. Once you're seated at one of their large farm tables they bring out bowls of fried chicken and all the sides like green beans, mac n cheese, mashed potatoes, drinks and more. The pork loin and gravy is my ultimate favorite! And, you even get dessert.
There are plenty of comfortable rocking chairs on the front porch for you to relax in while waiting for your table (and friends, you will wait – the lines are legendary as is the food!) or to recuperate after eating 'til your buttons pop! Because family-style doesn't just mean you're all sharing the food on the table but also that the food keeps coming until you say stop.
Pumpkin Patches, Hayrides and Making Memories
As you can see, we picked some really great pumpkins! The biggest one is Rex's. Not bad for his very first pumpkin ever! We did a great job and displayed them on our front porch when we decorated for fall. The best part of all, we've made some great memories in our new home and our new hometown.