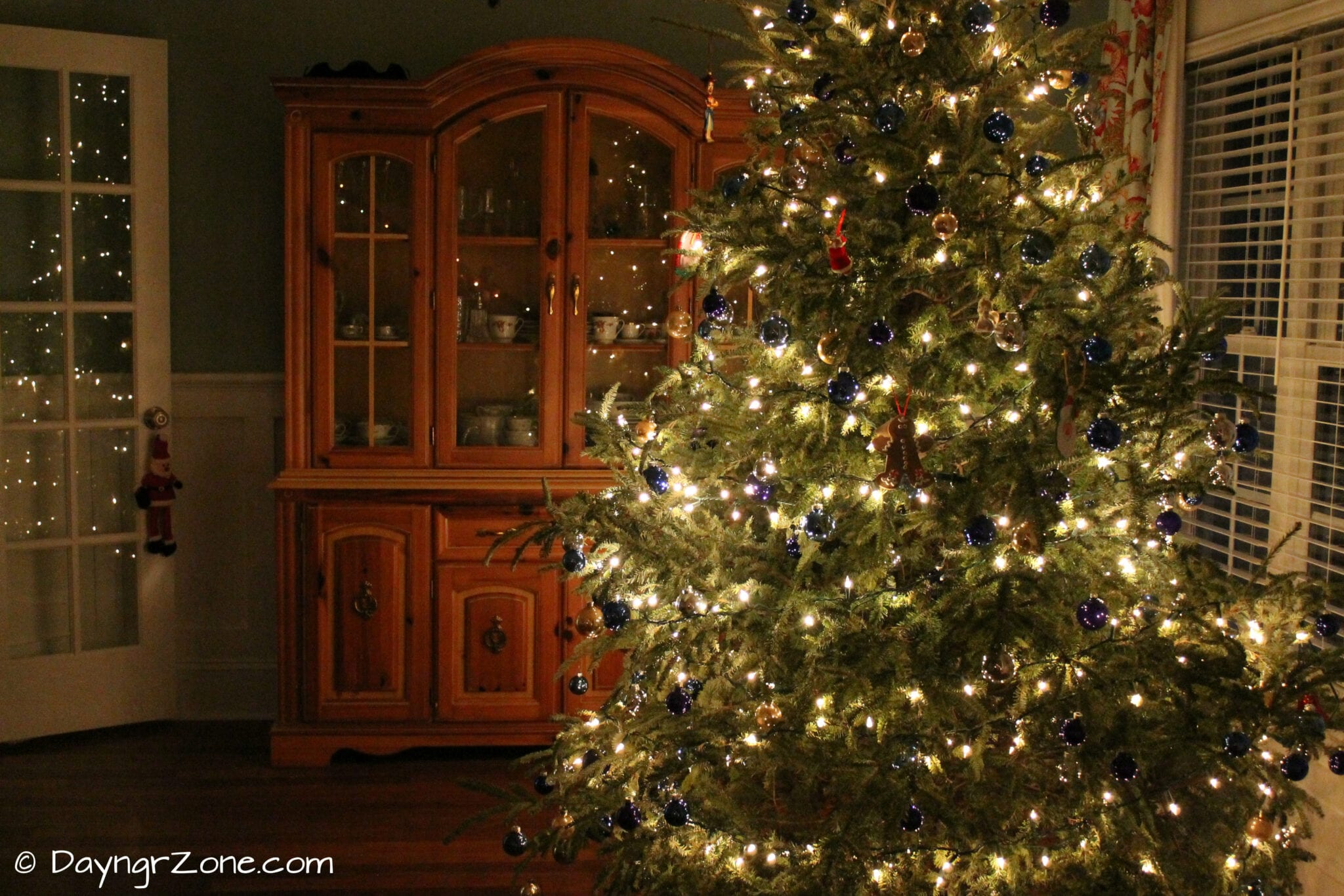 Above is a photo of our Christmas tree this year, in the dining room, taken with my new Canon EOS Rebel T3
Hard to believe that Christmas has come and gone and we're off to the start of a new year. The kids and I are looking forward to New Year's Eve this year. We're spending it at my aunt's house, surrounded by family and friends. Being Italian, we're going to have plenty of food on hand for everyone to enjoy.
Our Wacky New Year Traditions
I think one of the things I'm looking forward to the most is the fun traditions we have, like making noise at midnight by banging on pots and pans. We eat 12 grapes, one with each bell strike of the clock after midnight, and we pull out the largest bills we have in our wallets and shake our money at the moon. So silly, but fun. The kids will be experiencing this for the first time here in North Carolina.
We're not the only ones who participate in these wacky traditions, though. Other cultures have their own New Year traditions, too. When I lived in South Florida it was pretty common to see people walking around the block with their luggage. So, it's not just us.
Finally, It Feels Like the Holidays
Holidays here actually feel like holidays, the weather is a little cooler and we can appreciate the change of seasons.
This will be the first year that the kids can actually go outside and enjoy these traditions. Back in Miami, it just wasn't safe to go outside because people would shoot guns in the air and I was seriously concerned someone would get hurt. One year a bullet came down and lodged in my neighbor's carport. I'm so thrilled not to have to deal with that anymore.
I hope your new year will be filled with love and new adventures!
What holiday traditions do you have? I'd love to know.