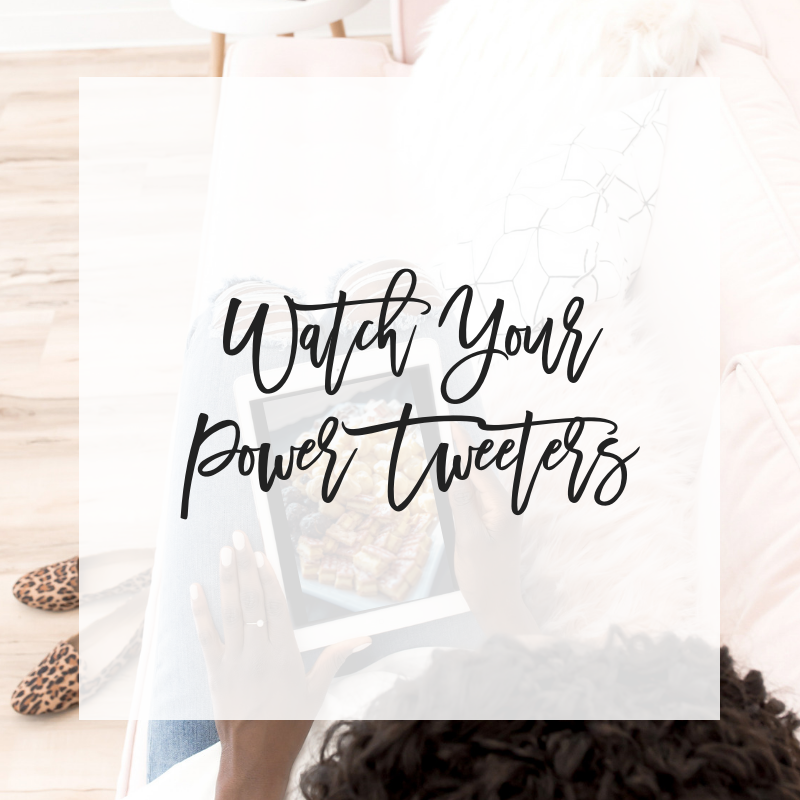 Choosing the perfect hashtag can be a challenge. It has to be short, relevant, unique and obvious enough to your guests so that there is a natural path leading them to use it.
Once a hashtag is chosen event management will tend to cling to it like it was a child they birthed themselves.  You must be open to alternative hashtags being used, potentially promoting them and completely switching to it if necessary.
Tips on Event Tweeting
Know your guests before they walk in the door. Ideally, you have engaged some or most of your attendees on Twitter days, if not weeks before the event.  Always use the hashtag that you have chosen.  This will help everyone identify the correct hashtag to use while tweeting.
Power tweeters are not necessarily the high influencers of the group, although they can fall into the same category.  A high influencer usually has a large following and some type of celebrity status among the group. A power tweeter is defined by the sheer amount of tweets that they will produce.
Follow the @, not just the #
During the event, do not just monitor the hashtag you established. Monitor the actual person tweeting as well.  If there is a "hashtag jump" (where the crowd suddenly starts to use a separate or different hashtag altogether) your key power tweeters and high influencers will know and adjust.  A power tweeter can and has convinced a high influence user into using a different hashtag during an event.
In addition to staying with the crowd, you want to monitor the user accounts to analyze where their conversations are going. Are they praising your event using the hashtag, but then telling their friends that the "lame party" they are at just ran out of something?
Your guests will often tell you much more with their tweet stream than they will ever say to your face or in a survey.
So listen to the entire Twitter account, you will receive a more accurate feel for their overall satisfaction than if you only monitored one specific hashtag.
Want More?
If you loved this post and want to learn more about Twitter, don't miss these articles, too –