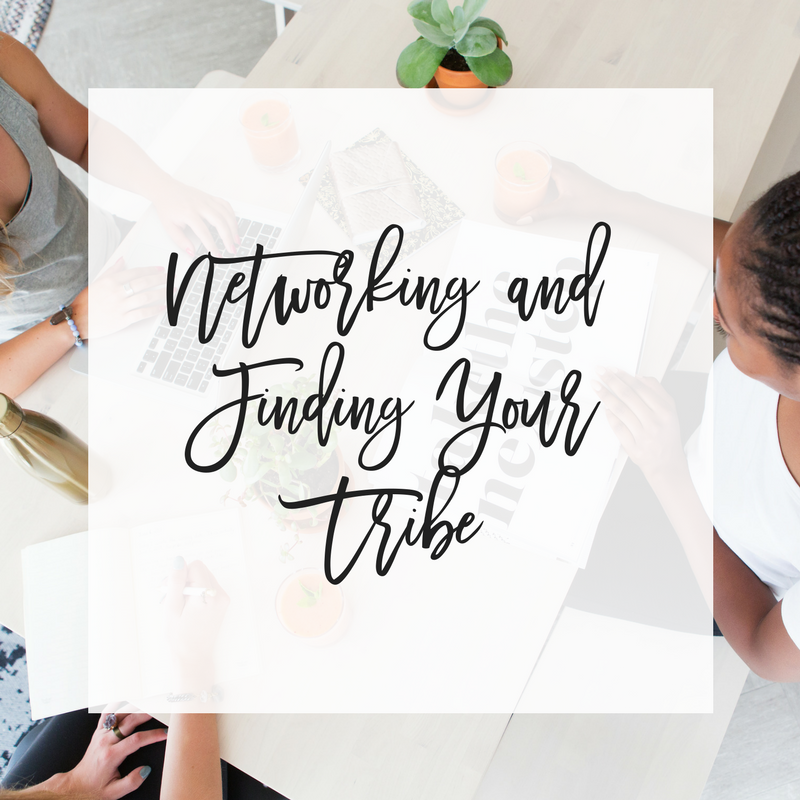 Networking and Finding Your Tribe – something all bloggers need to do to succeed. When conference organizer Melissa Llado needed to fill a last-minute spot in the conference agenda, she called on her tribemate, Herchel Scruggs of Gym Craft Laundry, and asked her to come. Not only did Herchel get there in time to help out her tribemate but she gave a great talk on networking to find your tribe.
Isn't it great knowing there is someone in your corner who gets why you blog, has your back, and wants to help you succeed? Having a tribe is like having a support group and coach all in one, people you can turn to for knowledge sharing and encouragement and who help you stay accountable to achieve your goals. Sounds great, right? So, how do you find this magical group of people?
Well, that's what Herchel teaches us about networking and finding your tribe…
What Does an Effective Tribe Do?
The primary goal of the tribe should be to support its members and their goals, to be the tide to lift their members' boats. It's best if tribe members blog about similar topics so that you can share each other's posts and know about the specific issues impacting your type of blog. Having an effective tribe helps not only individual bloggers but helps add authority to bloggers as influencers to our industry.
What Do I Need to Do First?
Herchel recommends doing a little soul-searching first before you dive in to try and find like-minded tribe members. In other words, you need to know a few things about yourself, your goals, and your blog before becoming an influential tribe member.
Take some time to figure out:
What are your strengths and weaknesses? How can you help your tribe? What do you need help with from your tribe?
Why do you like to blog? What is the main reason you blog? What's your ultimate goal for blogging?
What blogging tasks do you enjoy?
What blogging tasks do you not enjoy?
How much time do you have to dedicate to your tribe? Can you shoulder the additional burden on your time?
How is your ideal tribe structured? How many members? How often do members meet? Do they meet virtually or in person? What expectations do you have of the members? What happens if someone isn't pulling their weight or meeting expectations?
How Do You Begin Networking and Finding Your Tribe?
Finding ideal tribemates can be a challenge. You want to approach bloggers who have a similar blog post style and work ethic as yourself so that you are a good match. Here are a few places you can look:
Blog networks
Blogs you enjoy visiting
Bloggers who comment on your posts consistently
Blogging conferences
Blogging Facebook groups – share threads or courses you're taking
Twitter chats on topics you blog about
Linkup parties for topics you blog about
What's Next?
Reach out. Email a few prospective tribe members. When someone approached me about being in a tribe, I jumped at the chance. We both needed that accountability and help not getting overwhelmed with all the work blogging involves. Being in a tribe was something I knew I needed but didn't make the time to seek out myself. But my tribe mates have helped me so much, in sharing their knowledge and working towards similar goals. I can accomplish more with them than I could on my own.
A tribe is a great, free resource for encouragement and knowledge sharing. Blogging can be fun but it requires a whole lot of hard work and dedication. You need a tribe in your corner to lift you up when you fail and celebrate with you when you succeed.
Are you ready to start networking and finding your tribe to help support you on your blogging journey? Or do you have a tribe already? What do you need the most help with on your blog? What are your biggest blogging aspirations?