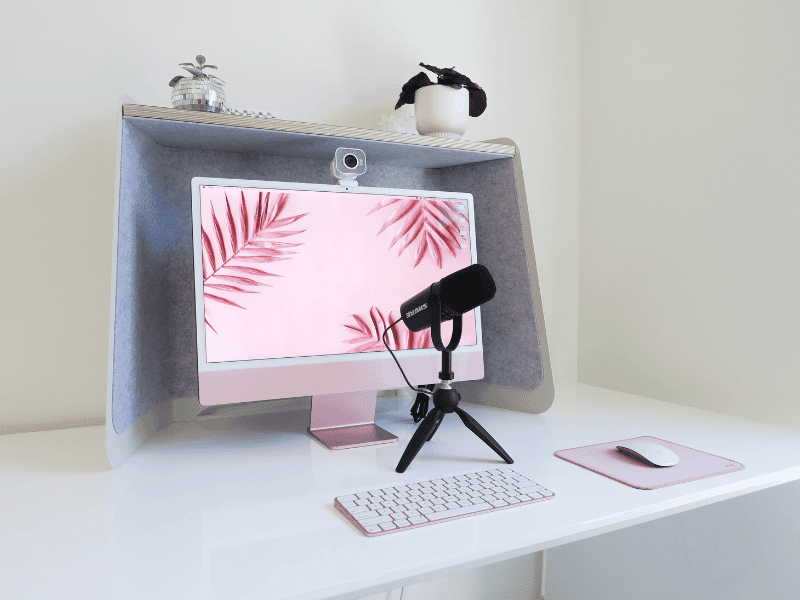 Are you using Anchor yet? When Anchor launched in 2016 I was one of the first on the scene to check it out and start using it. That's what happens when your Blogger-in-Chief is a Digital Marketing Strategist. So, it's no surprise that I'm still on Anchor a year later and still going strong.
The NC Blogger Podcast – "Eat, Sleep, Blog Repeat"
The Network founders loved vlogging and turning live interviews into a podcast for the community to download and watch later, but eventually, our founders moved on from hosting the show, and for a while, not much was going on with the Blogging411 show.
Our Podcast History

We started our podcast and vlog back in March 2014 and our show ran through May 2015. You can watch the majority of our episodes right here on our website.
I'm not sure when (or if) I'll bring back the Blogging411 show, but you can be sure my team and I are still committed to covering the topics that bloggers care about the most, and bringing you what's hot and happening in the blogging world, as well as sharing what we've got going on.
Launching the Eat, Sleep, Blog, Repeat Podcast and Radio Show
Therefore, I've decided to make it official and launch the NC Blogger Network podcast and radio show "Eat, Sleep, Blog, Repeat" on Anchor, and I want you to be a big part of it! I'm having a great time on Anchor and sharing great content. I don't want you to miss a minute of the fun.
Join Us for the
Eat, Sleep, Blog, Repeat Podcast and Radio Show
So, how do you get started? We're happy to help guide you –
Download the Anchor app on iTunes or Google Play
Log in and Set up your account (so easy!) – You can use an email or your Twitter account.
Start Recording
Have Fun
It is that easy. And don't forget; we're on Anchor, so if you have any questions, leave a comment or a call on Anchor.
Anchor for Bloggers
Wondering how you can use Anchor beyond participating in our show? Don't miss this article about Anchor v.1 I published in March 2016 titled "5 Great Ways Bloggers Can Use Anchor."
Anchor's changed a lot since then, and we'll be writing a follow-up post very soon, but we promise it's super simple to use, and we're here to guide you every step of the way if you need it.
The
Eat, Sleep, Blog, Repeat Podcast and Radio Show
It's official! We've got a podcast, and we can't wait for you to be a part of the show. Tune in –