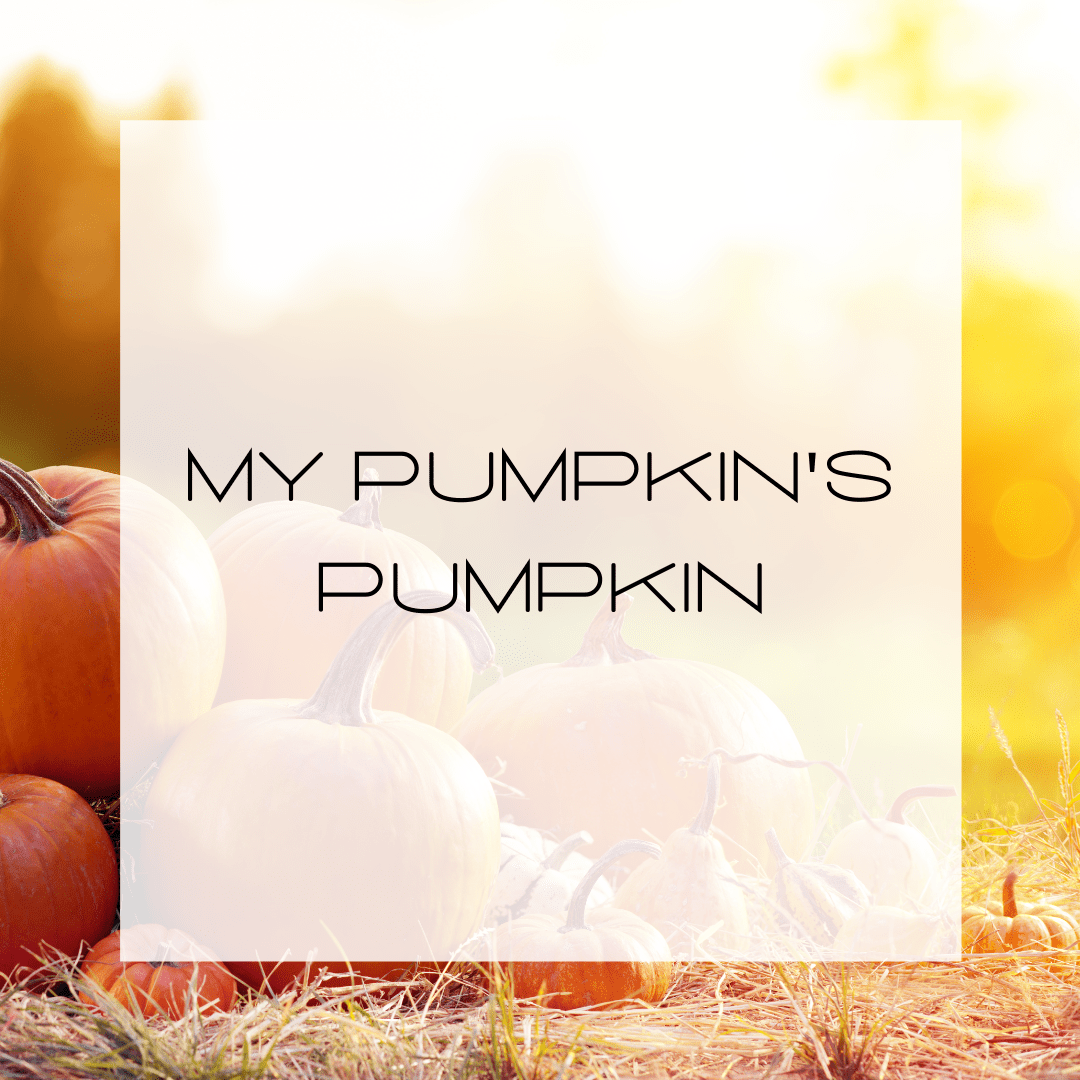 Back in October, my little girl went to a pumpkin patch on her very
first school field trip
(as did her brother). There, she got to pick a little pumpkin to bring home. What's cute about this photo to me is that before the trip, big brother announced he was going to pick the biggest pumpkin he could find!
My Pumpkin's Pumpkin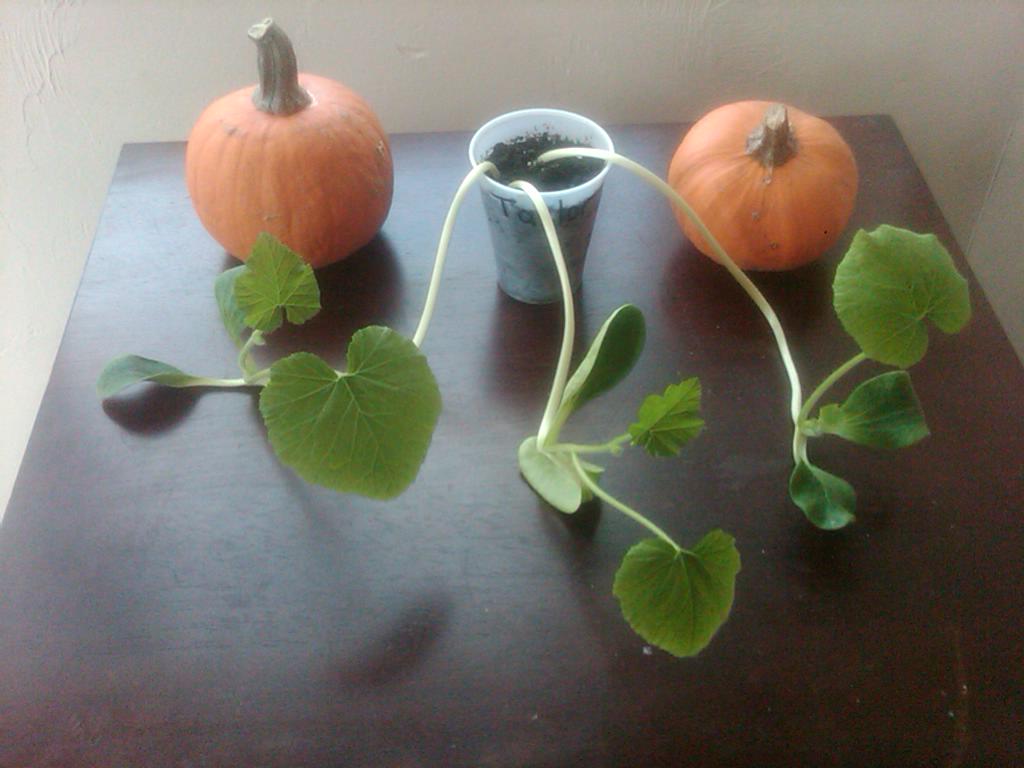 Hers on the left. His on the right.
Once at the pumpkin patch, their class got to choose one big pumpkin for their classroom. The next day they were able to help their teacher clean out the class pumpkin to prepare it for its transformation into a jack-o-lantern. Students dried the seeds to prepare them for planting later. The photo above shows the progress of her seedlings. How cute is it that my pumpkin planted pumpkin seeds and now they're growing with her tender loving care? She has a green thumb just like her Nana. This little girl can grow anything!
She tells me she can't wait to make pumpkin pie with me. I love that she believes I can make pumpkin pie.