Guest post by Rach
I grew up in the Raleigh bubble, so I hadn't even heard of Fuquay-Varina until high school. I was babysitting for a family in my parent's North Raleigh neighborhood for their date night. They were checking out a new place called Aviator in Fuquay. It didn't mean much to me then, but it all came full circle. One day in May 3 years ago, my husband and I made Fuquay-Varina home.
We were worried about being "so far" away, but we quickly fell in love with our home and our new community. For young 20-somethings, the home prices drew us to the area, but we also appreciated the slower pace and small-town feel (even though Fuquay is growing quickly).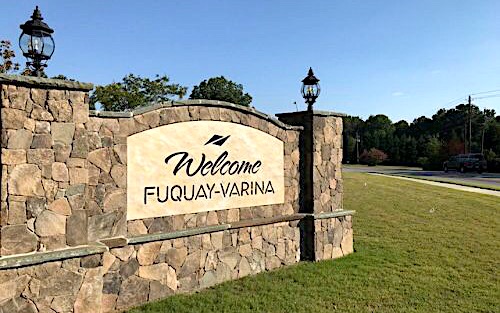 Fuquay-Varina is a town with a funny name, but there's actually a purpose for the dash in the middle. Fuquay Springs and Varina merged in 1963 to create the town we know today. This means FV has two close, yet distinct, downtown districts. We like to say you get "a dash more" out here.
Supporting local businesses is something I strongly believe in, so I thought it would be fun to introduce you to my favorite Fuquay-Varina spots. Amazing small businesses that are totally worth the visit.
Aviator – Varina District
It wouldn't be a trip to Fuquay-Varina without stopping by Aviator. We frequent the Smoke House, Tap Room, and Beer Shop (all located within a couple steps of each other in the Varina District off E. Broad Street), but the Brewery is also, of course, a must visit. The Brewery is located separately nearby and offers tours on the weekends. I'm not big on beer, but I always enjoy my visit. Their Pumpkin Beast with a cinnamon sugar rimmed glass is my seasonal favorite.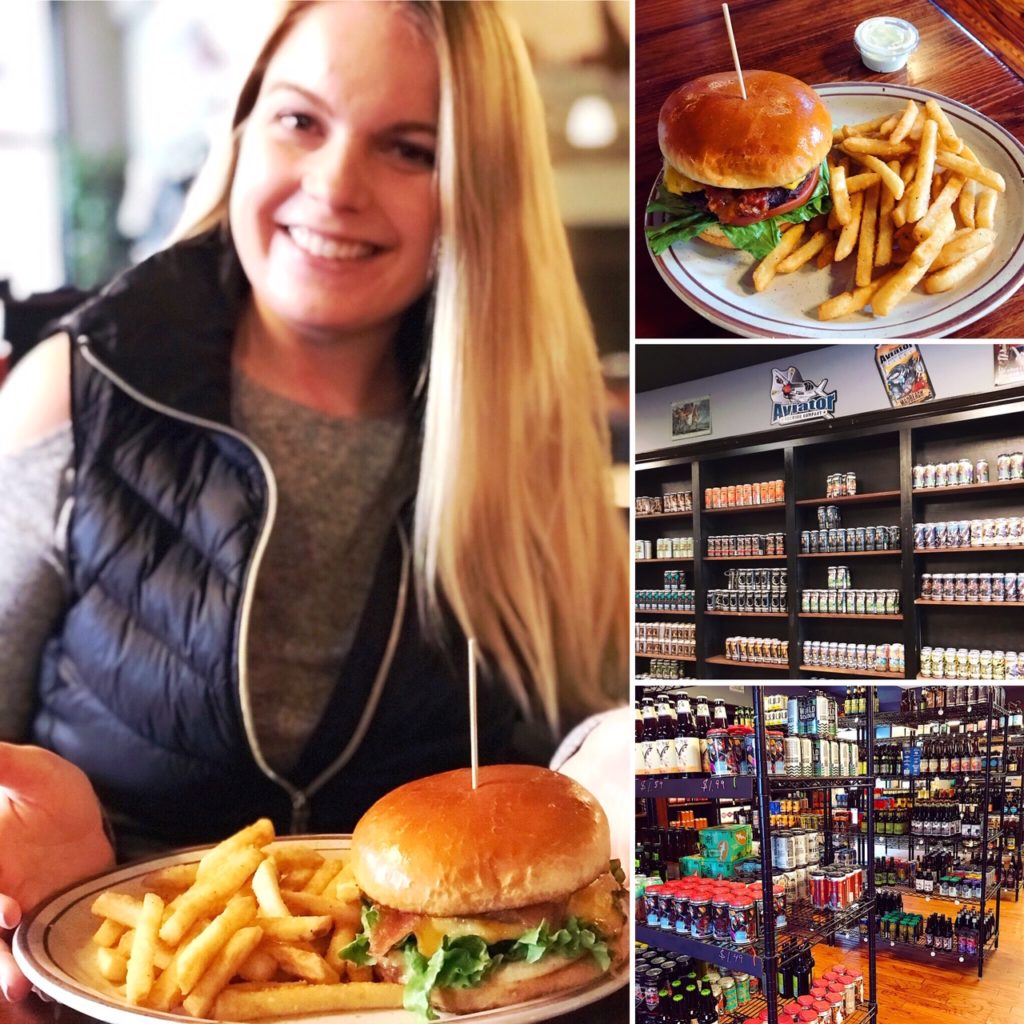 Aviator has the best fries. Seriously, the best. If you're not a fry person (I wouldn't understand that…) you can opt for a side of beer or choose from the other delicious side options. We love taking friends here for a fun dinner or for drinks to celebrate.
Mason Jar Tavern first opened nearby in Holly Springs and I was so excited when they announced they were expanding a location to FV! The Mason Jar Tavern is located in the Fuquay District and the Mason Jar Lager Co opened recently just down the street from Aviator in the Varina District. The owners are graduates of my alma mater, North Carolina State University, so I felt an immediate connection to the business. The incredible food and drinks sealed the deal.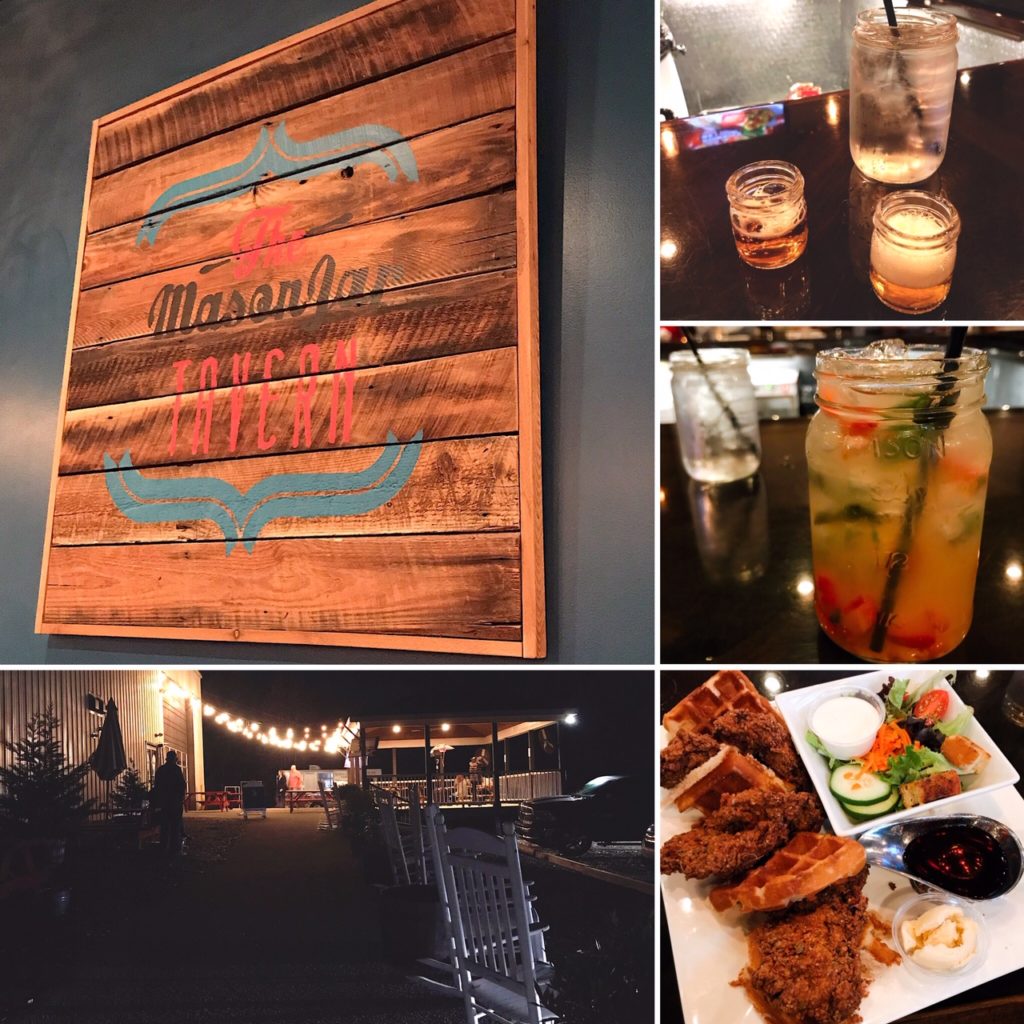 All drinks are appropriately served in mason jars, even the sample beers – how cute!? In the south, you can't go wrong with chicken and waffles, especially when they're accompanied by bourbon-infused maple syrup and honey butter. The Flank Steak Salad and Steak Philly are the next items on our list to try. If you have a sweet tooth, make sure you don't leave without trying the S'more in a Jar. Yes, it's everything and more than what it sounds.
I admit I love me some Starbucks. But nothing compares to fresh made coffee and pastries. Stick Boy initially opened their doors in Boone, NC and 7 years later came to FV, thank goodness! This is my go-to spot for catching up with girlfriends (especially one of them who went to Appalachian State University and is addicted to Stick Boy) or a quick chance to refuel for the day.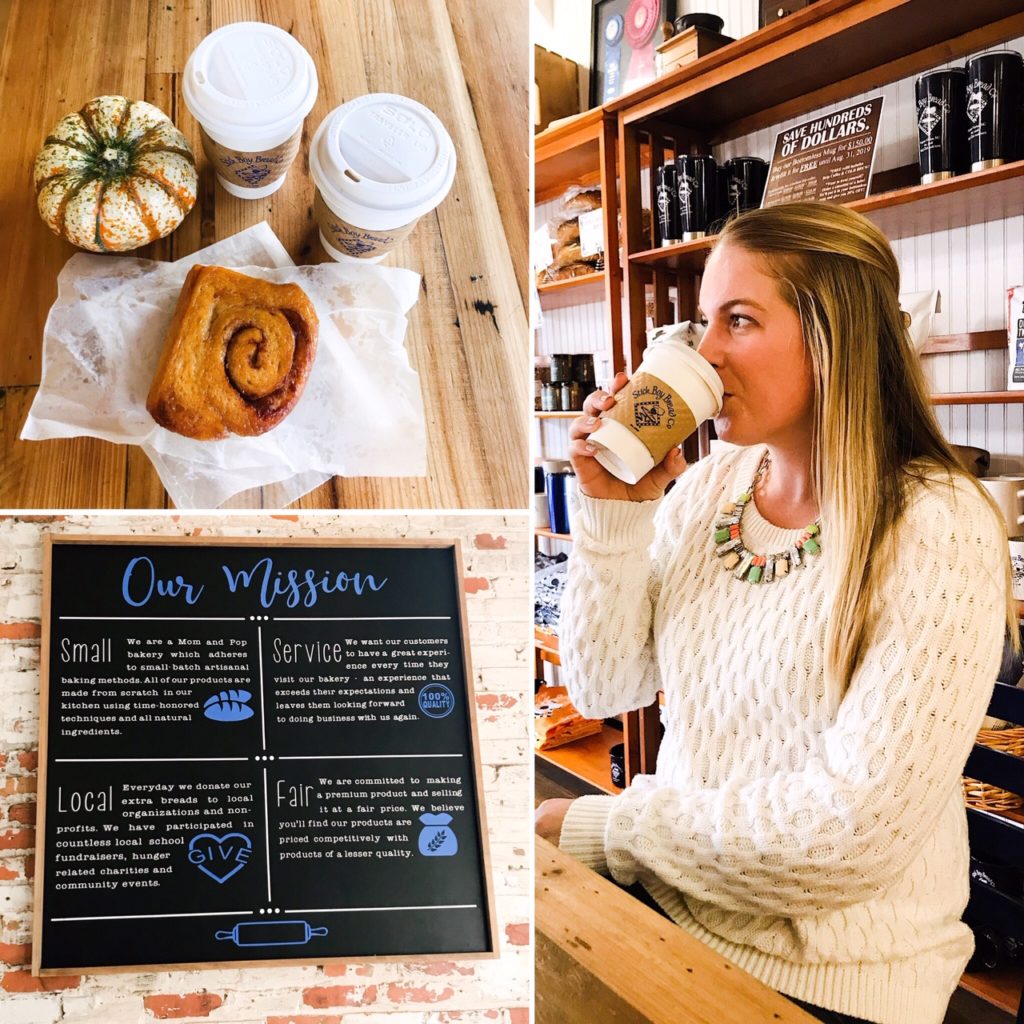 I love their specialty coffees paired with a sweet treat. I haven't met one I didn't like. Their exposed brick wall makes the space feel cozy and the employees make you feel right at home. You can grab your coffee to-go, but you may prefer sitting down for a bit to enjoy it.
This place is a chocolate lover's dream come true. AKA my dream come true. I was introduced to this business by a friend who had gifted me a box of chocolate. Best. Gift Ever! But more importantly, it brought Chocolate Fix into my life. It's located conveniently just a few doors down from Stick Boy, so I don't think it could be any more perfect.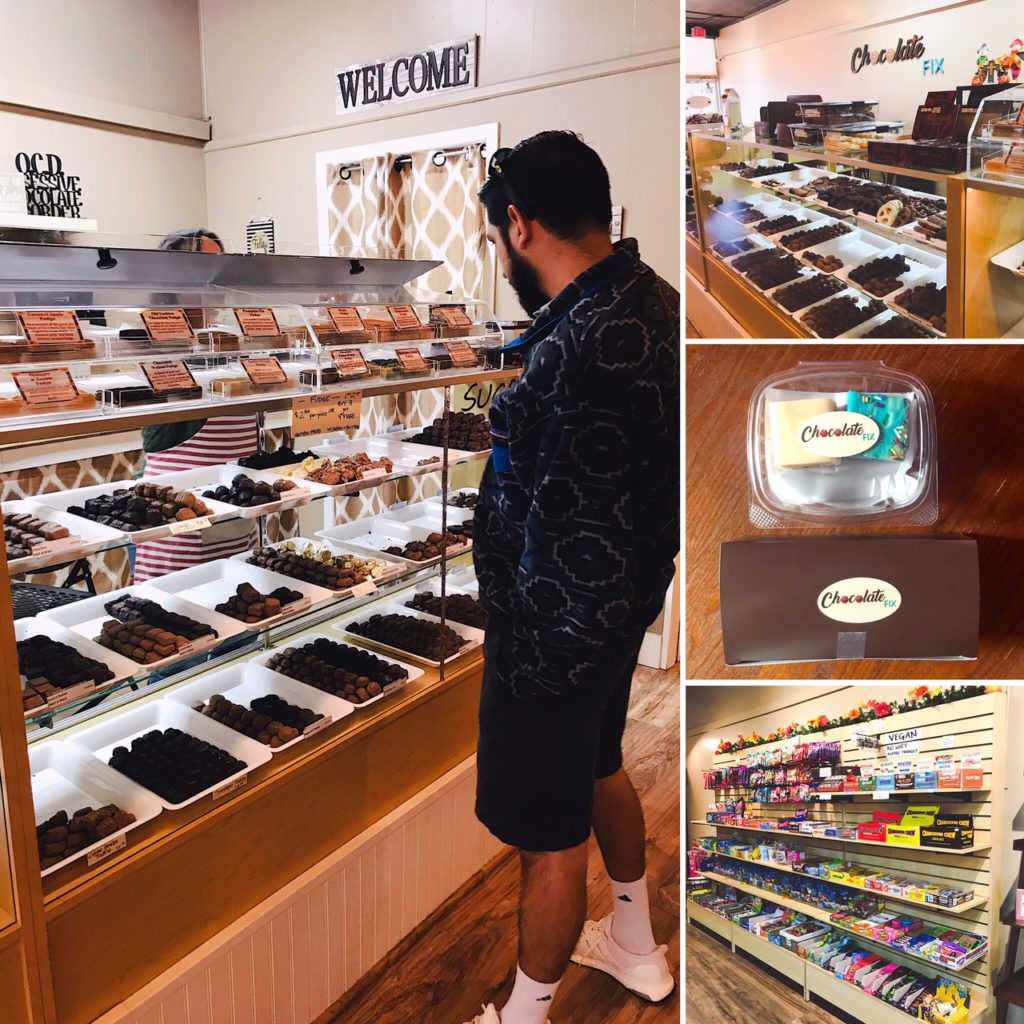 The owner, Kelly, is so kind and helpful. She patiently helped us choose and box up our chocolates – the choices were overwhelming in the best possible way. You must try the chocolate covered chip. Yes, it's an actual Ruffles potato chip. Yes, it's so yummy! Kelly grew up in Pennsylvania where she worked at chocolate shops and learned all the tricks from the elder women she worked with. She certainly knows what she's doing and I'm so grateful she brought this gem to our town.
If you ever find yourself near our sweet town, make sure to visit these amazing places! While you're at home wherever that is, be sure to support the local businesses in your area. Speaking from personal experience, it means the world!
Now It's Your Turn
Have you ever visited any of these places in Fuquay-Varina? Do you have a favorite place that wasn't included? What are some of your favorite local spots where you live?