Glamping Made Special on Solo Retreat
Imagine for a moment going on a glamping mini vacation. I found this on my solo retreat at Glampers Paradise. What is glamping? It is a way to enjoy the outdoors with a touch of glamour and wonderful amenities.
ARRIVAL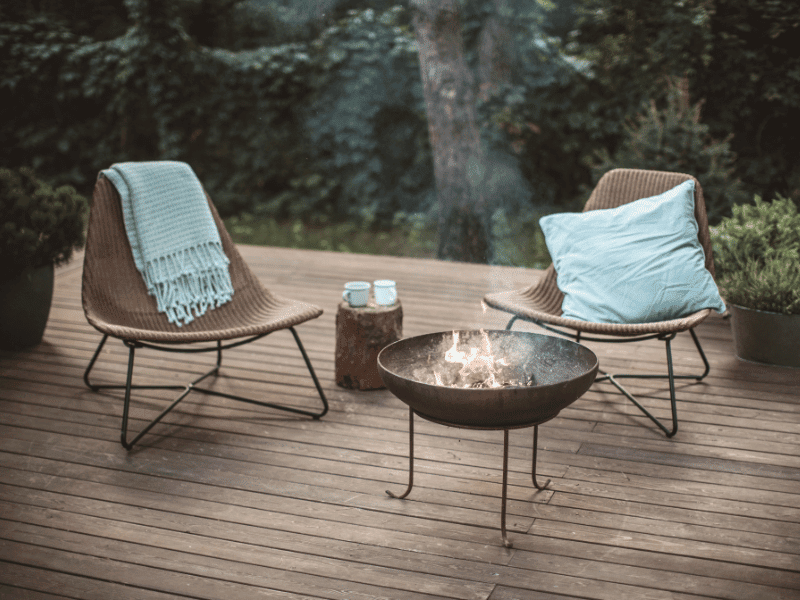 Upon my arrival, Jennifer Waller greeted me outside in front of her gorgeous patio. It was awesome to get to meet her in person finally. I knew by the location that I was going to enjoy my stay.
I sat down with her to talk about her beautiful Airbnb. It is a place where women can rejuvenate, rest and rediscover themselves. It is important to find that balance as women get older, especially during midlife.
Some are women who are becoming empty nesters, have full-time jobs, and are married or single. Women that are undergoing these transitions tend to feel overwhelmed. They have raised their children and now ponder over what comes next in their life.
I loved the personalized touches. She had a lap desk ready for me because she knew I was a writer. Plus, coffee and tea. The small-plate snacks were delicious. I can't say enough about her green juice in the mason jar. So good!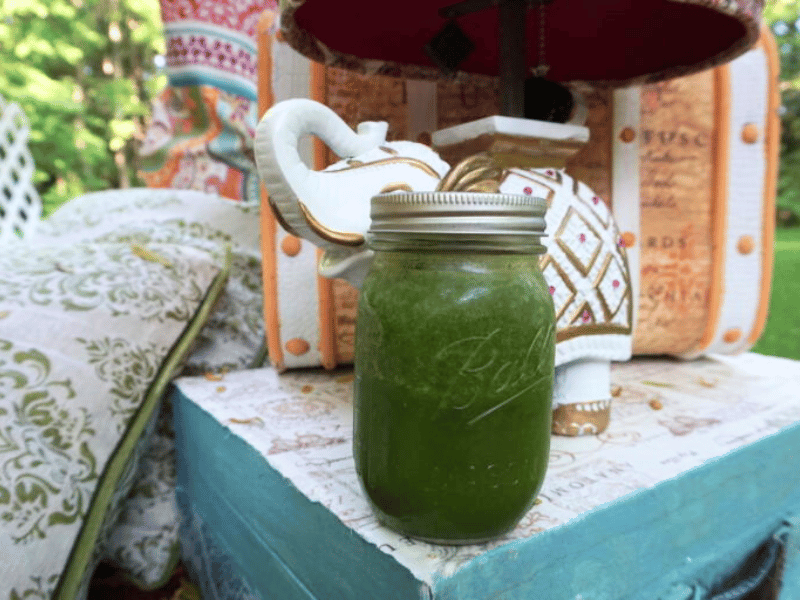 Her Shasta travel trailer is called The Peacock Mansion. You will see her peacock decor throughout her outdoor space and trailer.
Glampers Paradise is a place that offers relaxation and serves as a way to unplug. Also, as an opportunity to indulge in self-love by booking a photo shoot. It's the kind of place that you don't ever want to leave.
Glamping and Playing Adult Dress Up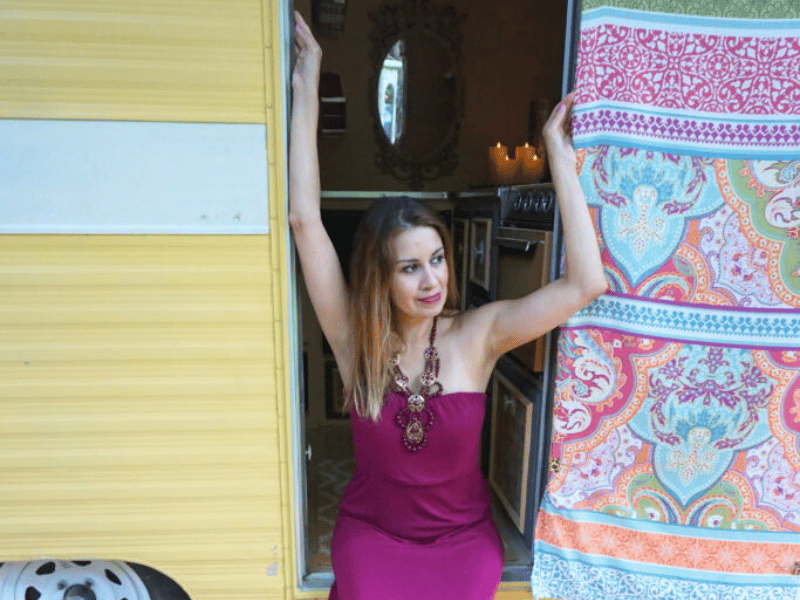 Remember playing dress-up as a little girl? That is exactly what I did, only grown-up style.
I had the chance to wear beautiful dresses and lovely statement jewelry. Jennifer had a way of making me feel right at home. She was the type of lady that I would have loved to have grown up with.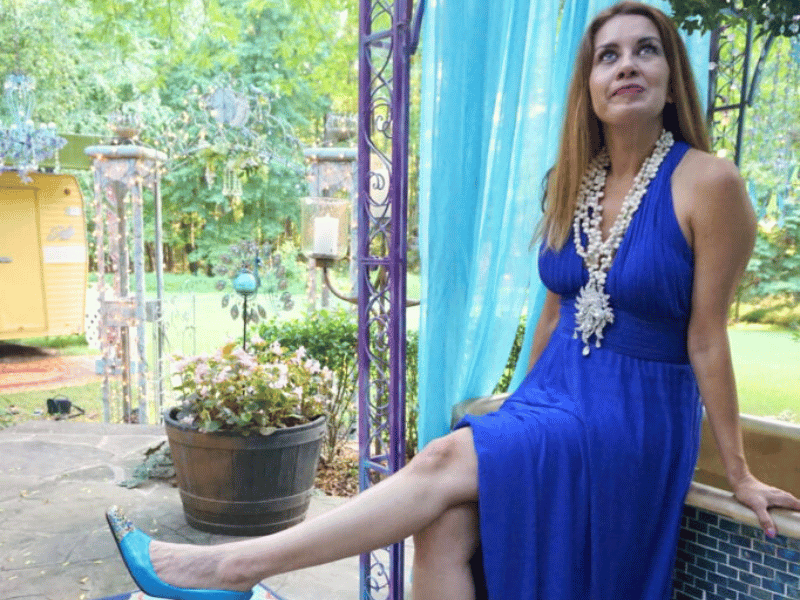 We had a wonderful evening with a fire too. It was so easy to unwind with a glass of red wine. Being outdoors under the stars and having an inspiring talk.
It reminded me of a slumber party. Guests can interact as much or as little as they'd like to. I'm a people person, so I loved spending time with Jennifer. I learned more about her as a person and her other business venture, which I will cover in a future post or on my podcast.
The photoshoot made it feel that more special. When you are wearing a long gown, you feel empowered. You feel sexy, and most of all, you feel worthy.
Worthy enough to indulge in getting pampered and simply being still and rediscovering yourself without the to-do list, daily distractions, or being pulled away from yourself. Read the full article on Lucy's blog.
About the Author
Lucy Brummett is a North Carolina freelance writer that lives within the Triangle with her family. She enjoys archery, traveling, and coming across local coffee shops where she can meet with her muse.
Glamping – What About You?
Have you been Glamping? Do you think you'd like to try it? Let us know in the comments below!