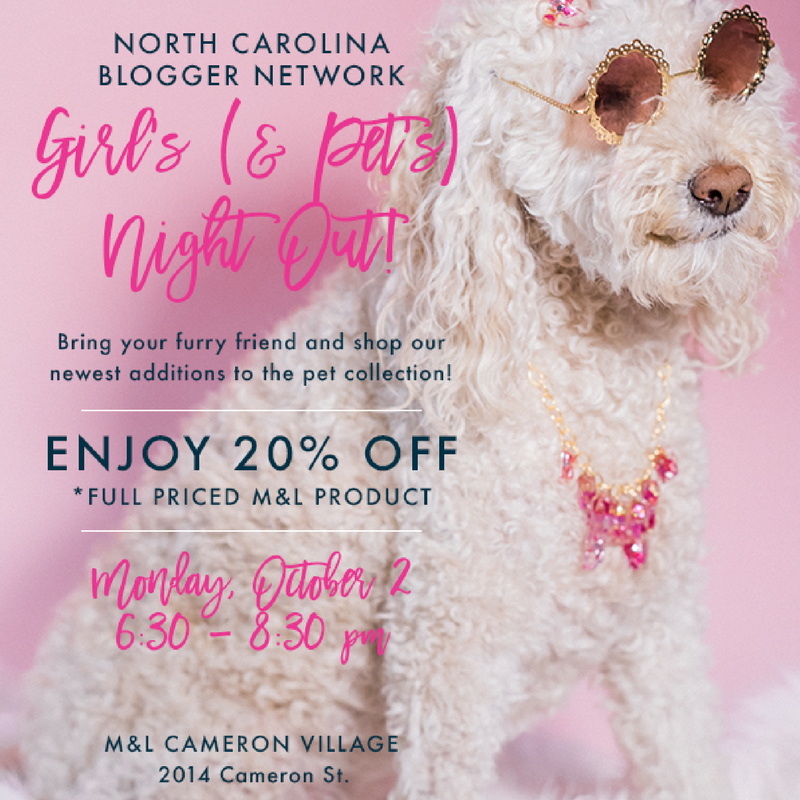 Great news, NC Bloggers! We have a fun event scheduled in chic and unique Cameron Village located in Raleigh this October. We hope you'll join us and Raleigh Ambassador, Vanessa Donohue, at Moon and Lola for a first-look at their new pet collection and a great big 20 percent off discount – holiday shopping anyone?!
You're welcome to bring a furry friend or come and enjoy the drinks, discounts and shopping solo at Moon and Lola in Cameron Village on October 2 from 6:30 to 8:30 pm. There will be free adult beverages, snacks, shopping and, of course, the chance to get to know some of your fellow NC Bloggers a little better.
This is a free event open exclusively to all members. However, space is limited so we ask that you register to reserve a spot. If you can bring your fluffy friend great, if not, no worries at all!
We can't wait to see you there!
Location:
Moon & Lola
2014 Cameron St.
Raleigh, NC 27605