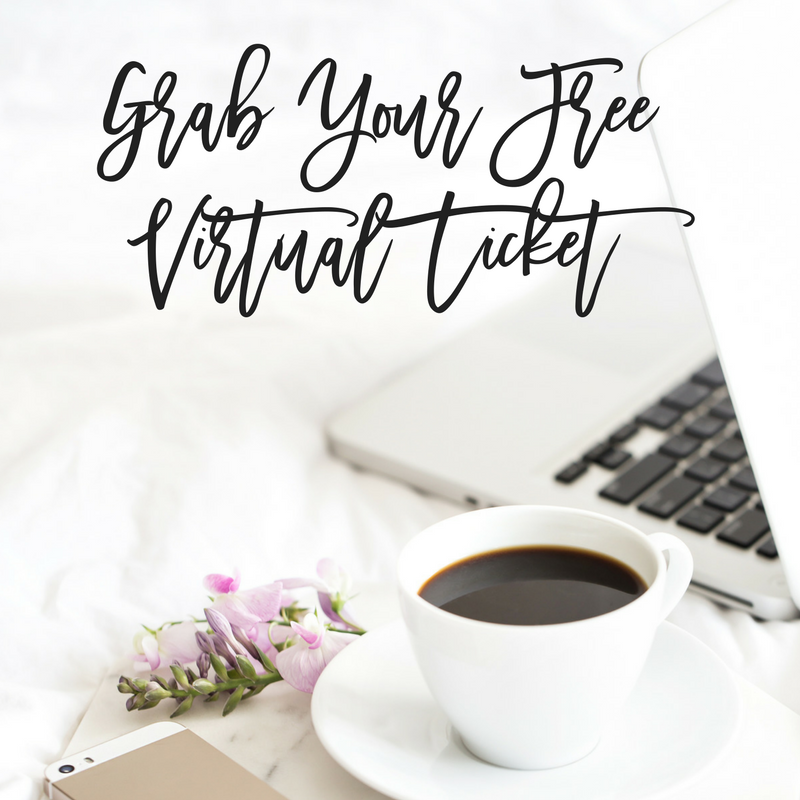 We're looking for a few select bloggers to attend the VIRTUAL TICKET and blog the sessions for us (to be published on our website). You get a free virtual ticket to attend all the sessions – plus video replay access, all the knowledge from the blog conference and in turn, we get several blog posts for our NC Bloggers to learn from! You can create your session wrap-ups, daily, or after the conference is over – or a combination of both. Win/Win
If you'd like to attend virtually and blog each session, please drop a comment here and send us your media kit.
Blog Life University 2017 is THE conference to learn how to take your blog from hobby to business
These speakers are experts in their fields and ready to share with you their secrets to success. Scroll down to read about each session – you definitely don't want to miss!
Thursday, September 21, 2017
9:00-9:15am – Welcome with Melissa Llado
9:15-10:15am – Getting Paid What Your Worth Through Working With Brands by Jenny Melrose
10:15-11:15am – Organizing Your Day for Maximum Productivity with Aaronica Cole
11:15-11:30am – BREAK
11:30-12:30pm – Expanding Your Reach With Podcasting by Nicole Culver
12:30 – 1:30pm – LUNCH
1:30 – 2:30pm – Make Your Photos POP Without Breaking the Bank by Tiffany Dahle
2:30 – 3:30pm – Jumping Into Videography WithOUT the Fancy Equipment by Christina Patterson
3:30 – 4:00pm – BREAK
4:00 – 5:00pm – Grow Your List to Maximize Your Income with Kirsten Thompson
5:00 – 5:30pm – Closing Remarks with Melissa Llado
Friday, September 22, 2017
9:00 – 9:15am – Welcome with Melissa Llado
9:15 – 10:15am – Massively Grow Facebook to New Heights with Rachel Miller
10:15 – 11:15am – Pin It and Win It…Traffic That Is with Cynthia Rusincovitch
11:15 – 11:30am – BREAK
11:30 – 12:30pm – The Art of Affiliate Marketing with Dollie Freeman
12:30-1:30pm – LUNCH
12:00 – 6:00pm – Brand Expo Open
3:00-4:00pm – Protecting Your Financial Future- Creating a Business Budget with Iyanna Vaughn
4:00-5:00pm – Building Abundance Through Product Launches with Becky Mansfield
5:00 – 5:30pm – Closing
Take Your Blog to the Next Level
Learn how to take your blog to the next level and monetize to the max with the Blog Life University 2017 LIVE streaming option.
You'll have the opportunity to interact with others watching from home in the secret Facebook Group, watch each session LIVE and have the ability to ask the speakers questions, and automatically get the replays so you can rewind or watch anytime!
Blog Life University 2017's Sessions and Speakers
Jenny Melrose takes you behind the scenes of working directly with brands to increase your sponsored post rates.
Becky Mansfield is sharing all about launching a product successfully to increase your income.
Melissa Crenshaw Llado will walk you through adding income through an online store.
Aaronica Bell Cole knows all about increasing your hourly rate by maximizing your productivity and she's sharing all of her secrets with us!
NC Blogger Network member, Tiffany Dahle, takes amazing photos and she's going to show you how to take gorgeous pictures without spending tons of money on expensive equipment.
Beloved Women with Christina Patterson started her video blogging with just her phone and she's going to show you all of her tips and tricks to getting started with video easily.
Nicole Culver is all about increasing your reach with podcasting…growing your audience will bring in more income and she's going to show you how.
Cynthia Rusincovitch is sharing her secrets to building and organizing your email list for maximum return on investment.
Rachel Miller is a guru at growing your business through Facebook and she's diving deep with massively growing your Facebook page.
Dollie Freeman knows how to boost your affiliate commissions even if you've never done affiliates before…learn the ART of affiliate marketing to substantially increase your income.
Iyanna Vaughn is going to wrap up the conference by showing you HOW to protect your financial future and organize your blogging finances so you can reap the rewards of growing your online business.
Tickets are a $249 value and virtual tickets are $49.
Apply for the Blog Life University Conference Virtual Ticket
If you'd like to take advantage of this awesome opportunity, be sure to please drop a comment here and send us your media kit ASAP.
Ticket sales end tomorrow and we want to be able to provide the selected bloggers with FREE virtual tickets.
Happy Blogging!