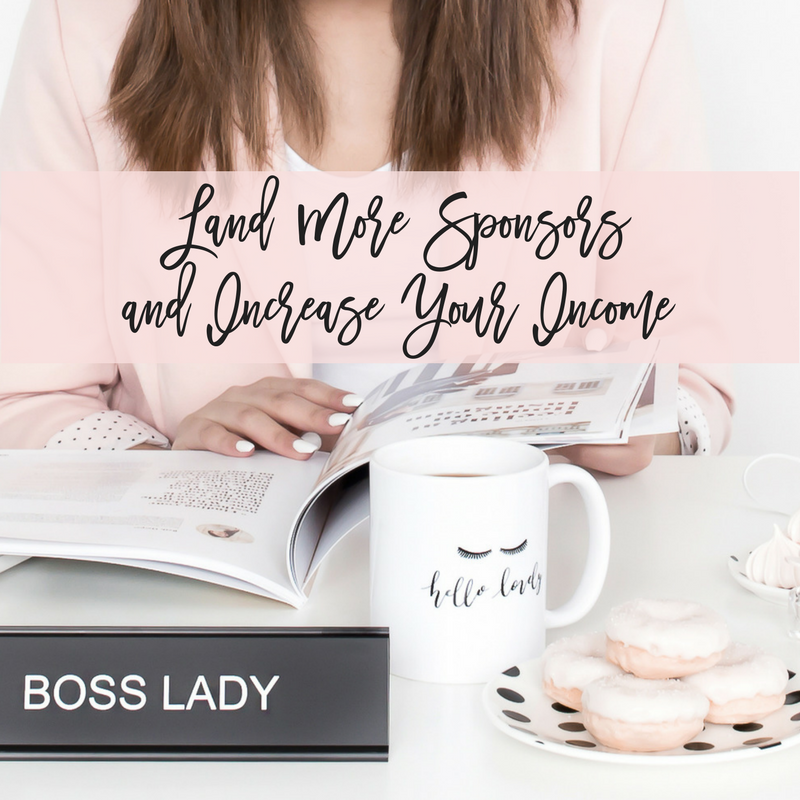 Do you ever feel like you're working way too hard for too little? Believe me, I know how much work creating great content can be. Which is why I wanted to take a moment to share this opportunity with you today.
It took my friend and colleague, Jenny Melrose, years of trial and error to figure out the perfect system for finding, pitching and LANDING the brands she wanted to work with, but she did it! She cracked the code! And, in less than 3 months, her income literally doubled. 
It got even better for Jenny though – by the end of the year, her lifestyle blog was bringing in a six-figure income, and she went from burning herself out working around the clock, to filling her calendar months in advance with sponsors who couldn't wait to work with her.  
Best of all, it was on HER terms – she didn't have to sell out or compromise on what her fans loved, just to make a living. She stayed true to herself and her community.
*This post contains affiliate links which means we may receive a commission, but none of the prices have been increased to compensate us.
As a student myself, I've seen her system in action so if you're serious about working with brands and making a living through your blog/website, then grab your seat for her 5-Day LIVE training starting October 30th and running through November 3rd. The live event starts at 10:00am EST each day with tips and prompts you won't want to miss! (Don't worry, if you're currently working full-time, you can take part even if you can't attend live.)  
Oh, and as an added BONUS, she's giving you her Pitch Perfect Workbook to guide you through the training AND she'll be rewarding one person that completes their workbook with a scholarship seat to her eCourse, Pitch Perfect Pro.
Start making what you're worth. Work with the brands you love. Sign up today!