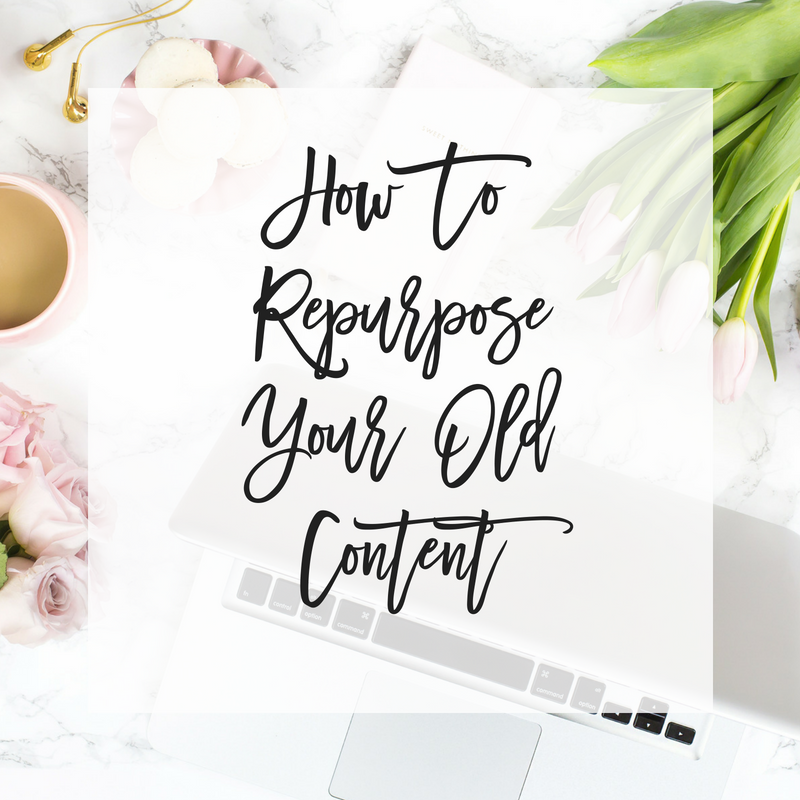 In this episode of the "Eat, Sleep, Blog, Repeat" Podcast, we talk about how to repurpose your old content. As bloggers, we work really hard to create quality content. Between writing, editing, proofreading, creating images, etc. there's a lot of work that goes into each and every post. If you've been blogging for a little while now, you've likely amassed quite a few posts on your site. That's great!  Did you know that you can actually repurpose some of that content so that you're not just creating it once and then letting it go? By repurposing that content you can help your blog grow bigger and faster!
How To Repurpose Your Old Content
We're joined by Jason T. Wiser of On Track Tips for this episode. He explains how you can be repurposing your content to maximize your efforts. Which is what we all want right? We want to make sure we're maximizing the return on the effort we put in. Sure, you can simply republish older blog posts or use the "Revive Old Posts" plugin, but there should be so much more to your strategy! Listen to this episode for detailed steps from Jason to make sure that your website content is working for your benefit and helping you to reach your goals.
If this is not a strategy that you are currently employing, you might have some questions about where to start. Listen to our episode as we discuss tips, tricks, and strategy!
How should you repurpose your blog content?
We discuss the best ways to repurpose your old content (republish, editing, changing the date).
Should you change up your old posts and if so, what frequency should you do it at?
How does repurposing content affect SEO?
Can you use older content on your social media channels?
What types of posts should you not try and repurpose?
What about outstanding links that point to older content – will those be hurt?
Listen In
SUBSCRIBE TO THE PODCAST, SPONSOR THE SHOW, BE OUR GUEST
You can catch this episode on iTunes at "Blogging Resources You'll Want and Need". If you enjoyed this podcast, leave us a great review, share it with a friend and be sure to check out all our episodes and subscribe to our new podcast "Eat, Sleep, Blog Repeat." Interested in being on, or sponsoring our show? We'd love to hear from you!
Want more? Check out the rest of our podcast episodes and check out the archived episodes of our previous podcast and vlog show, Blogging411 show.