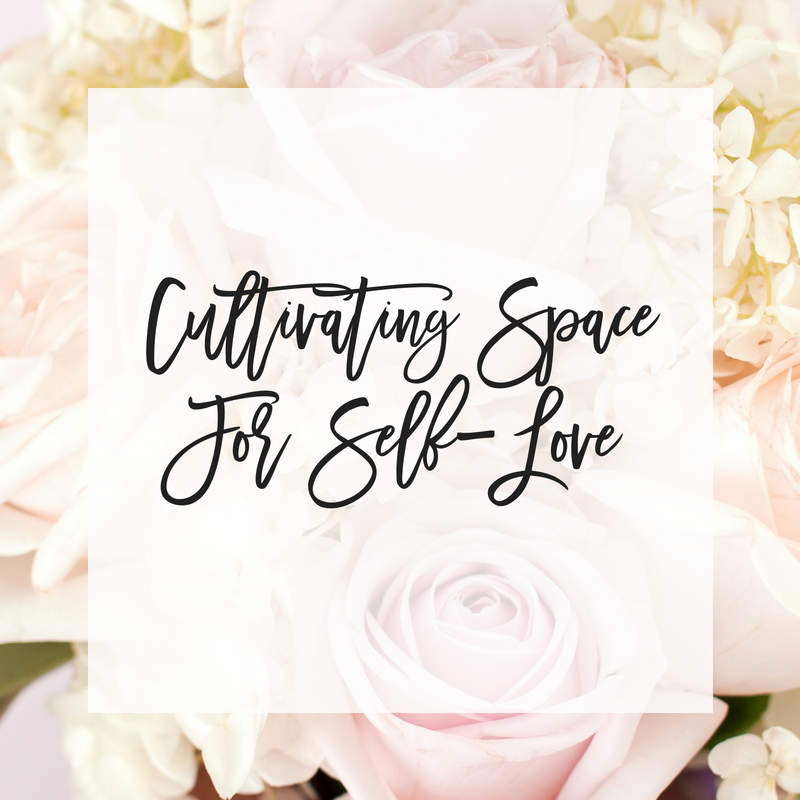 As a homeschool mom of eight children, community activist, and former Women's Pastor and Director of a multi-campus church outside of Orlando, FL, I enjoy serving women and young girls and teaching them to prioritize self-love and self-compassion in their day to day lives.
Two years ago, after giving birth to our sixth daughter, Emerald, I begin a new chapter of my life as a podcast host and a philanthropreneur for my latest adventure, Mohawkmomma Studio. I describe my studio as a missional and creative soul care studio for women and girls of faith. It matters that we cultivate space for self-nurture and model it for young girls.
Cultivating Space For Self-Love
In my studio, I collaborate with my daughters and other bloggers, podcast hosts, and social good organizations to spread love and beauty to women of all ages around the globe through our personal care packages — we call them "kits". We're thrilled about our newest soul care and self-care addition, The Sprout Kit. It is targeted to young girls between the ages of 10-17.
The Sprout Kit, Self-Love for Littles
At the very heart of this kit is the passion and creativity of my 12-year old daughter, Isaiah. She came up with the name and crafted a beautiful and whimsical gift to every girl who gets a kit.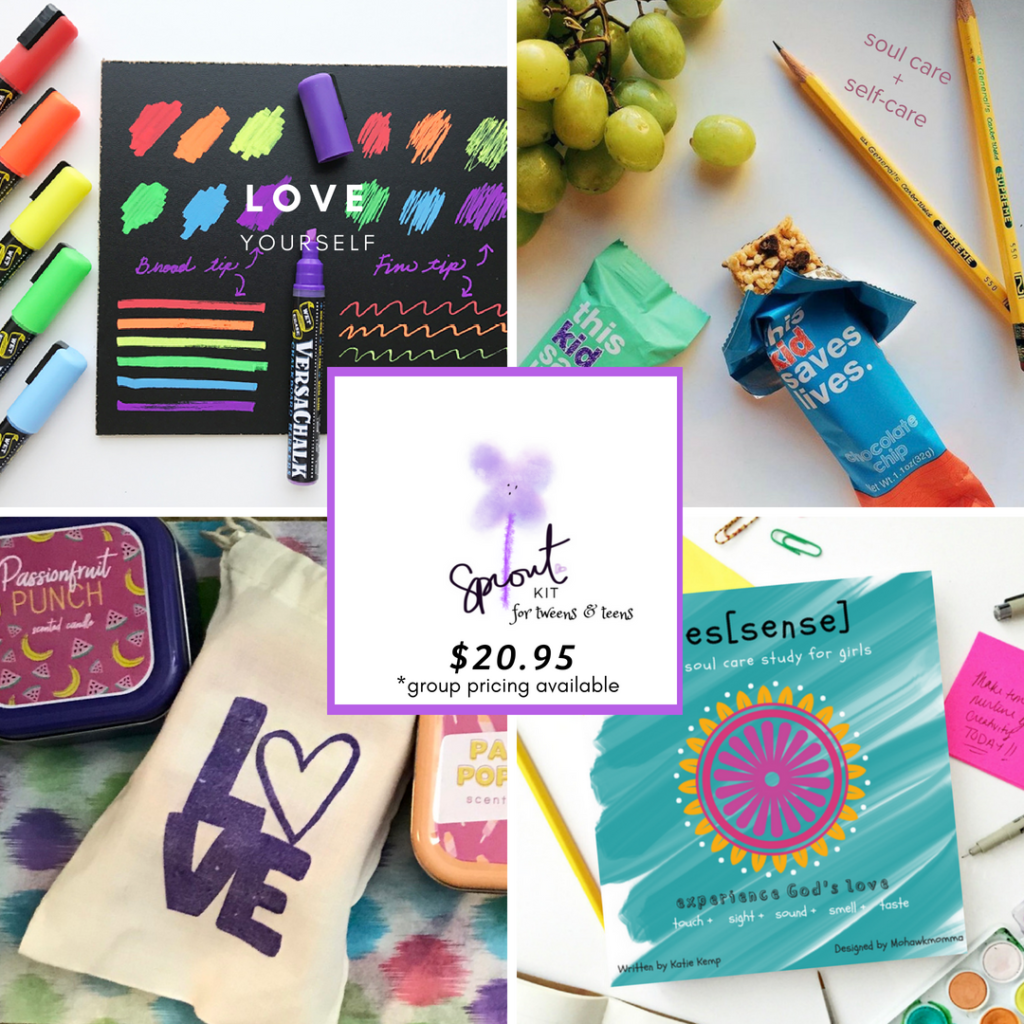 The goodies in each purple box range from delicious to devotion. This will encourage girls to discover their royal beauty.
For this project, I've teamed up with blogger, Katie Elizabeth Kemp. She's a mom of two boys and a blind daughter. She wrote a devotional called es[sense]. It's a one-of-a-kind 4×4 sturdy, interactive coloring devotional specifically designed for calming, cheering up, and encouraging girls through their five senses in order to sense God's love and delight in them in their everyday lives. This was a fun and first-time book design for me.
Exclusive NC Blogger Discount
My support for the blogging community has been central to my life as a blogger for over ten years, and I have such an admiration for the service that NC Blogger Network offers, so much so that I'm beyond eager to offer an unlimited and exclusive discount code* to all of its members for 10% off the Sprout Kits, as well as all of our other premium boxes — The Soul Care Kit and The Sample Kit— for women ages 18 to 99 (and beyond).
And it gets better… when you purchase group orders (5 or more), you are also able to use your 10% discount, plus benefit automatically from the group volume discount (there's no extra code you'll need, it's based on the quantity ordered). This is how we're spreading love to you.
As caregivers, we must put our oxygen mask on first (without the guilt), it's not selfish. It's grace. And it's a more sustainable and authentic way to pour out into others, our passion projects, and our businesses.
I can't express enough how overjoyed I am to be part of elevating such a beautiful and generous group of big-hearted women.
Explore our Soul Care Boutique and "Put some soul in your shopping." 
*NC Blogger Network Members, log in to the "member resources" page to access your discount code.