Motivational Monday – Happiness is an Inside Job
In a world that often equates happiness with external circumstances, it's important to recognize that true and lasting happiness is an inside job. While external factors can certainly influence your mood, the key to sustained happiness lies within. By understanding this concept, you empower yourself to take control of your well-being and cultivate joy regardless of the external circumstances you face. For me, that begins with a personal relationship with God.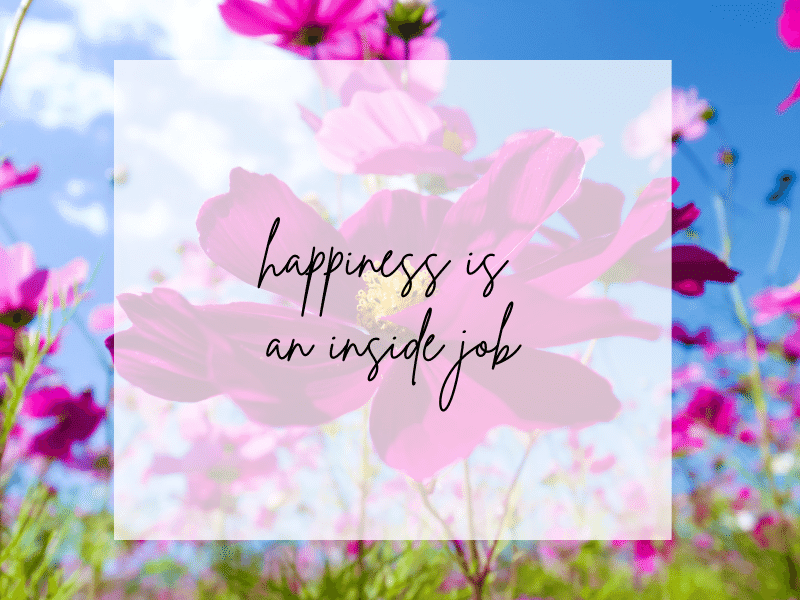 Here are a Few Tips for Making Your Happiness an Inside Job
The Illusion of External Happiness
Society often promotes the idea that happiness is contingent upon external achievements or possessions. We're bombarded with messages that tell us we need a certain job, relationship, or material possessions to be happy. However, this pursuit of external validation often leads to a perpetual cycle of seeking happiness outside ourselves, never finding lasting fulfillment. True happiness, however, comes from within.
Cultivating a Positive Mindset
Happiness starts with cultivating a positive mindset. It involves consciously choosing to focus on the positive aspects of life, practicing gratitude, and reframing negative situations into learning opportunities. By shifting your perspective and adopting an optimistic outlook, you open yourself up to a world of possibilities and increase your capacity for happiness.
Embracing Self-Acceptance and Self-Love
Finding happiness within requires self-acceptance and self-love. It means recognizing your worth, embracing your strengths and weaknesses, and treating yourself with kindness and compassion. When you cultivate a healthy relationship with yourself, you build a solid foundation for genuine happiness to flourish. Take some time to learn who God says you are.
You are beautiful. (Psalm 45:11)
You are lovely. (Daniel 12:3)
You are loved. (Jeremiah 31:3)
You are chosen. (John 15:16)
You are special. (Ephesians 2:10)
You are created in His image. (Genesis 1:27)
You are cared for. (Ephesians 3:17-19)
You are strong. (Psalm 68:35)
You are precious. (1 Corinthians 6:20)
You are protected. (Psalm 121:3)
You are unique. (Psalm 139:13)
You are important. (1 Peter 2:9)
You are forgiven. (Psalm 103:12)
You were created for a purpose. (Jeremiah 29:11)
You are empowered. (Philippians 4:13)
You are a new creation. (2 Corinthians 5:17)
You are accepted. (Ephesians 1:6)
You are the apple of His eye. (Zechariah 2:8)
You are family. (Ephesians 2:19)
You are His. (Isaiah 43:1)
Nurturing Meaningful Connections
Meaningful connections and relationships play a crucial role in your well-being. By nurturing positive and supportive relationships, you create a sense of belonging, love, and connection that enhances your overall happiness. Surrounding yourself with uplifting and inspiring people contributes to your inner joy.
Engaging in Activities that Bring Joy
Discovering and engaging in activities that bring you joy is essential to finding happiness within. Whether its pursuing a hobby, practicing mindfulness, spending time in nature, or engaging in creative outlets, these activities nourish your soul and provide a sense of fulfillment. We create a life filled with joy and purpose by prioritizing activities that align with our passions and values.
Practicing Self-Care and Well-Being
Taking care of your physical, mental, and emotional well-being is vital for cultivating inner happiness. This includes getting enough sleep, nourishing your body with nutritious food, exercising regularly, and prioritizing relaxation and self-care practices. When prioritizing your well-being, you enhance your overall happiness and have the energy and resilience to face life's challenges.

Quotes About Happiness
We don't know about you, but we're quote junkies. If you love quotes as much as we do, you'll enjoy these quotes on the topic.
"Joy is the settled assurance that God is in control of all the details of my life, the quiet confidence that ultimately everything is going to be alright, and the determined choice to praise God in every situation." – Kay Warren
"The greatest source of happiness is the realization that we are loved unconditionally by God and that our lives have a purpose in Him." – Rick Warren
"God wants to give us far more than fleeting happiness; He desires to give us deep and lasting joy that is found in knowing Him and walking in His ways." – Billy Graham
"Happiness is a choice. You can choose to be happy. There's going to be stress in life, but it's your choice whether you let it affect you or not." – Valerie Bertinelli
"A smile is happiness you'll find right under your nose." – Tom Wilson
"Happiness doesn't depend on any external conditions, it is governed by our mental attitude." – Dale Carnegie
"I think happiness is a choice. If you feel yourself being happy and can settle into the life choices you make, then it's great. It's great. I swear to God, happiness is the best makeup." – Drew Barrymore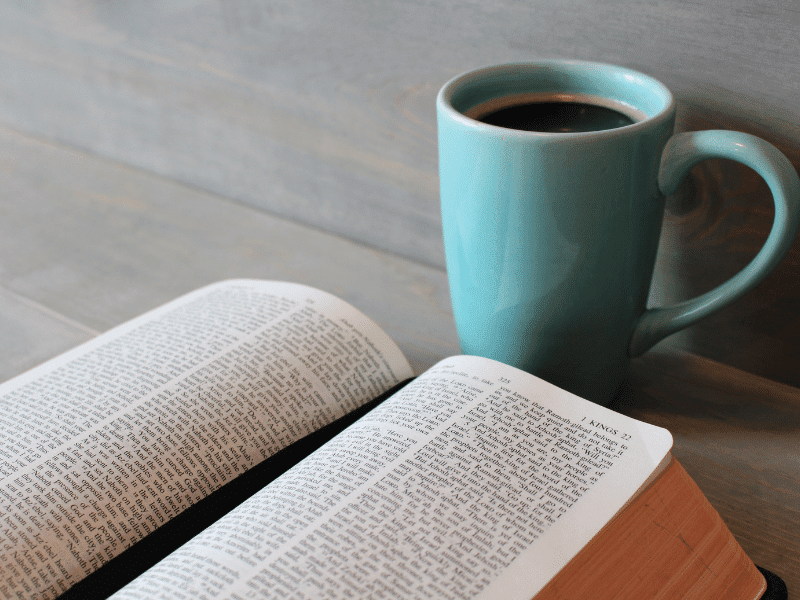 Recognizing that Happiness is an Inside Job
As a Christian, recognizing that happiness is an inside job is deeply rooted in my faith and understanding of God's teachings. I believe true happiness is not solely dependent on external circumstances but stems from a personal relationship with God. My genuine happiness comes from embracing the love, grace, and forgiveness God offers through Jesus Christ. By seeking a personal relationship with God and aligning my life with His principles, I find a sense of inner joy and contentment that transcends temporary pleasures and external achievements. I understand that the indwelling presence of the Holy Spirit enables me to experience lasting happiness, even during trials and challenges. Through prayer, spending time in the word, and living out my faith daily, I strive to cultivate a joy that surpasses circumstances and emanates from the depths of my soul. True happiness is found in knowing and following God's purpose and living according to His will.
Take some time today to focus on all the things you have to be happy about. Do you have any additional tips? Let me know in the comments.
If you enjoyed this post, check out all my other Motivational Monday posts.