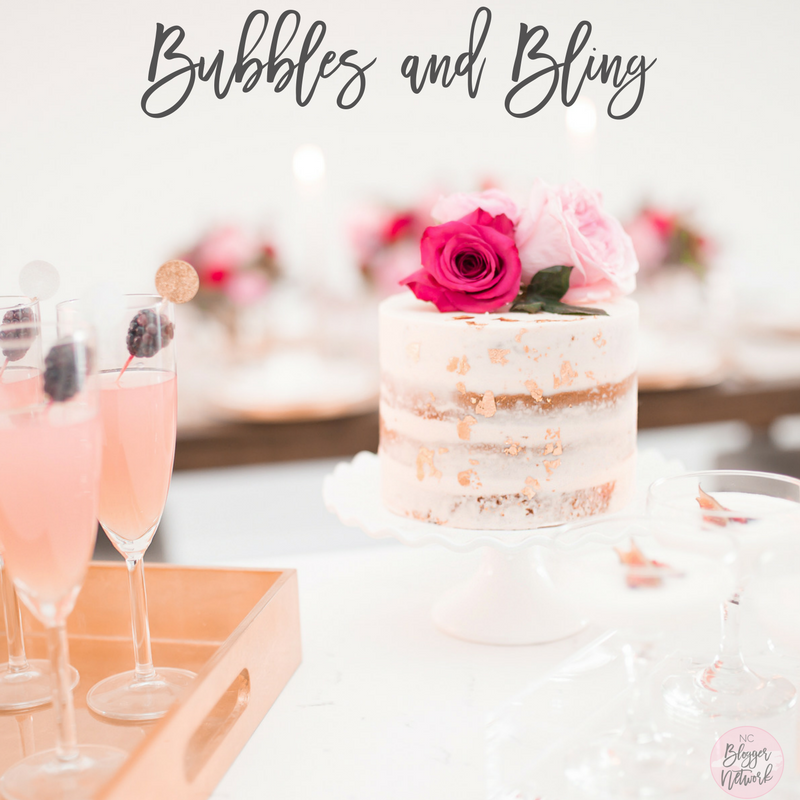 The NC Blogger Network had our first Bubbles and Bling Event at The Watson House in Emerald Isle this past weekend, and boy was it a blast! Old friends and new gathered at one of the Crystal Coast's hidden sanctuaries, and it was an evening we were so happy to be a part of. There were tons of yummy goodies and even complimentary champagne! We spent the evening networking with each other and discovering tons of pretty pieces to add to our wardrobe (you can never have too many accessories, right?) Check out some our favorite pictures from the event!
Thanks for making our Bubbles and Bling Event a Success
We can't thank some of our favorite vendors enough for sharing their spaces, treats, and time with us to make our Bubbles and Bling Event a success. A big thank you to Dream Maker's Wedding Estates for allowing us to use their beautiful property – it truly was the perfect backdrop to a great evening! Beach Town Bakery, your gluten-free treats were, shall I say, "on point". We'll definitely be needing a brownie or three here soon!  On the menu were:
Gluten and Grain-Free Nutella Swirl Brownies
Gluten-Free Vegan Orange Dark Chocolate Biscotti
Gluten-Free Vanilla Cupcakes with Dulce de Leche Buttercream Frosting
We also loved having Kate Moore of Stella and Dot on-site to provide some much-needed sparkle to our lives and Lainey of Belle of Bogue who showcased some beautiful (and really great priced) attire!
There were so many cute pieces from Stella and Dot?! Hello… swooning over here. If you couldn't make it to the event, there's still time to shop and snag some special deals!
The Watson House
The Watson House was such a peaceful, perfect place to host our first Bubbles and Bling Event. The venue has such a natural French charm that brings instant class and sophistication to any event! We loved it!
Such a fun night for us at The NC Blogger Network! If you were able to attend, we would love for you to share any sweet pics from the event. We enjoyed getting to meet some fresh faces, and we hope you'll join us for more of our upcoming events!
If you'd like to see more photos and videos from the event, be sure to swing by our Instagram page at NCBloggerNetwork.
Learn More About The NC Blogger Network
For more info about The NC Blogger Network and things we're involved in, visit our About Us page and be sure to check us out on Facebook for helpful blogging tips and tricks and other fun things we have coming up!
---
NC Blogger Network is North Carolina's premier community for bloggers. We bring bloggers together for events, education, networking and paid opportunities working with relevant brands. Join today!