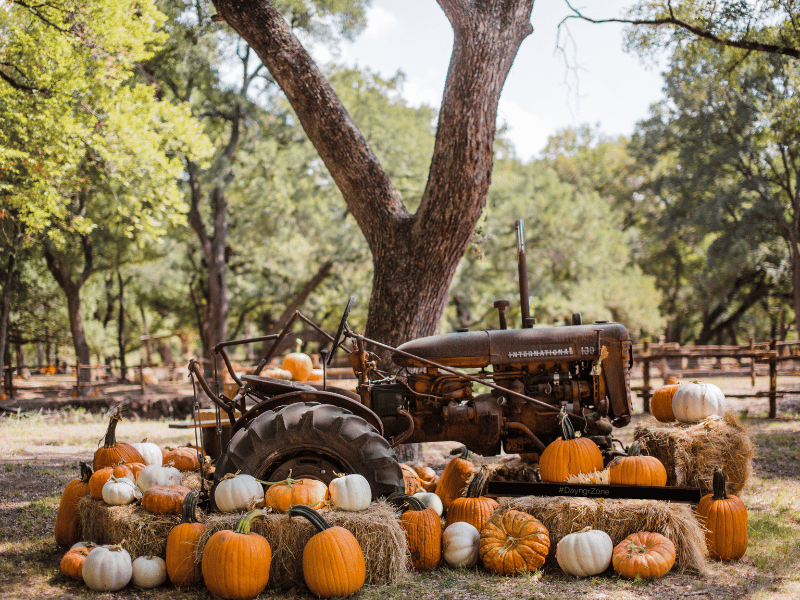 Fall Fun at Mike's Farm and Country Store
If you're looking for a fun place to take the family this fall, then head on over to Mike's Farm and Country Store in Beulaville, NC for some Fall fun! Mike's Farm has hay rides, a petting zoo, and an amazing restaurant with delicious country-style food served family style– aka all you can eat!
Do You Love Christmas Shops?
There's also a beautiful Christmas shop filled with exquisite Christmas trees adorned with decorations. Are you looking for delicious fudge? The bakery at Mike's Farm has 28 different kinds. Can you imagine? Twenty-eight different kinds of fudge!
Got Kids? Mike's Farm is Family Friendly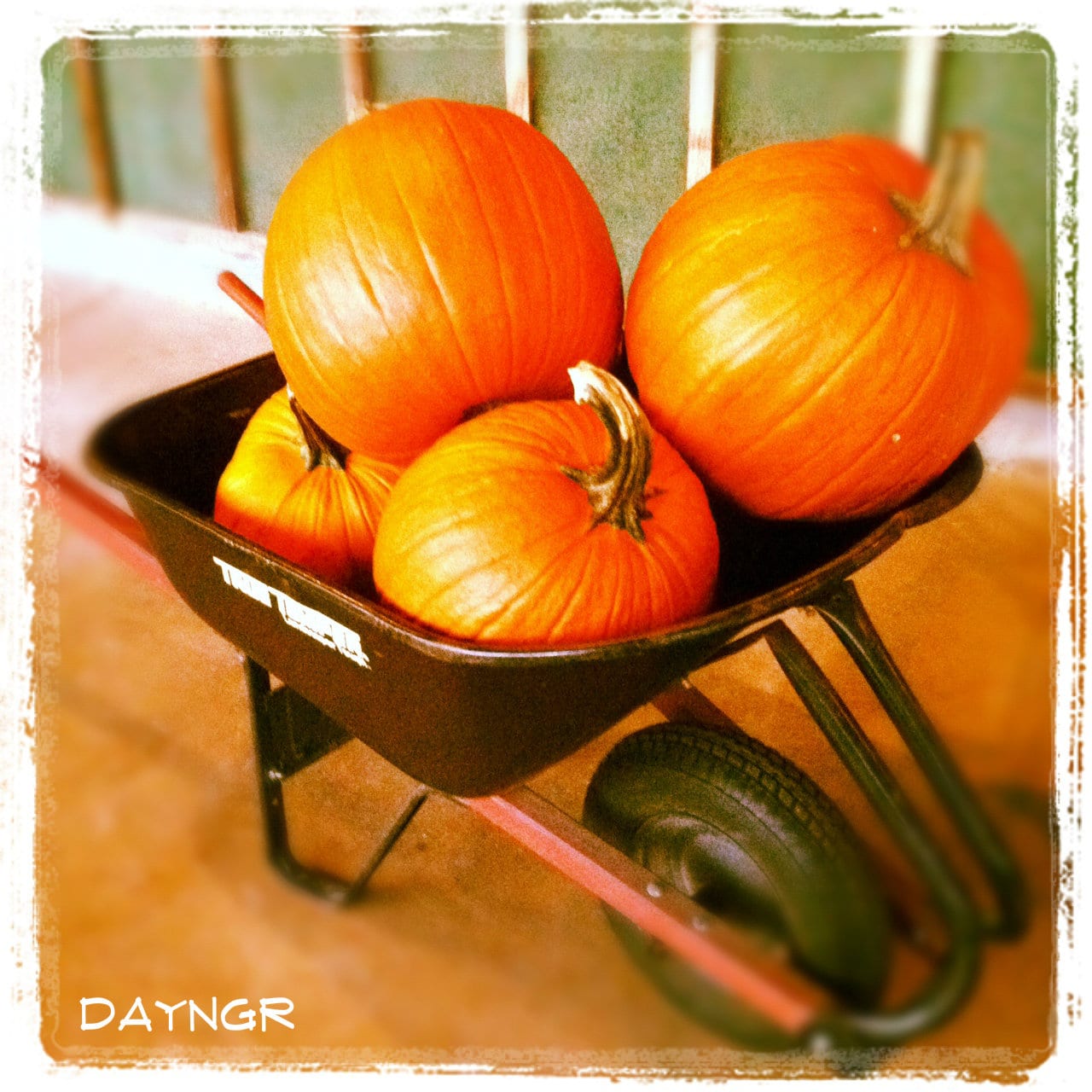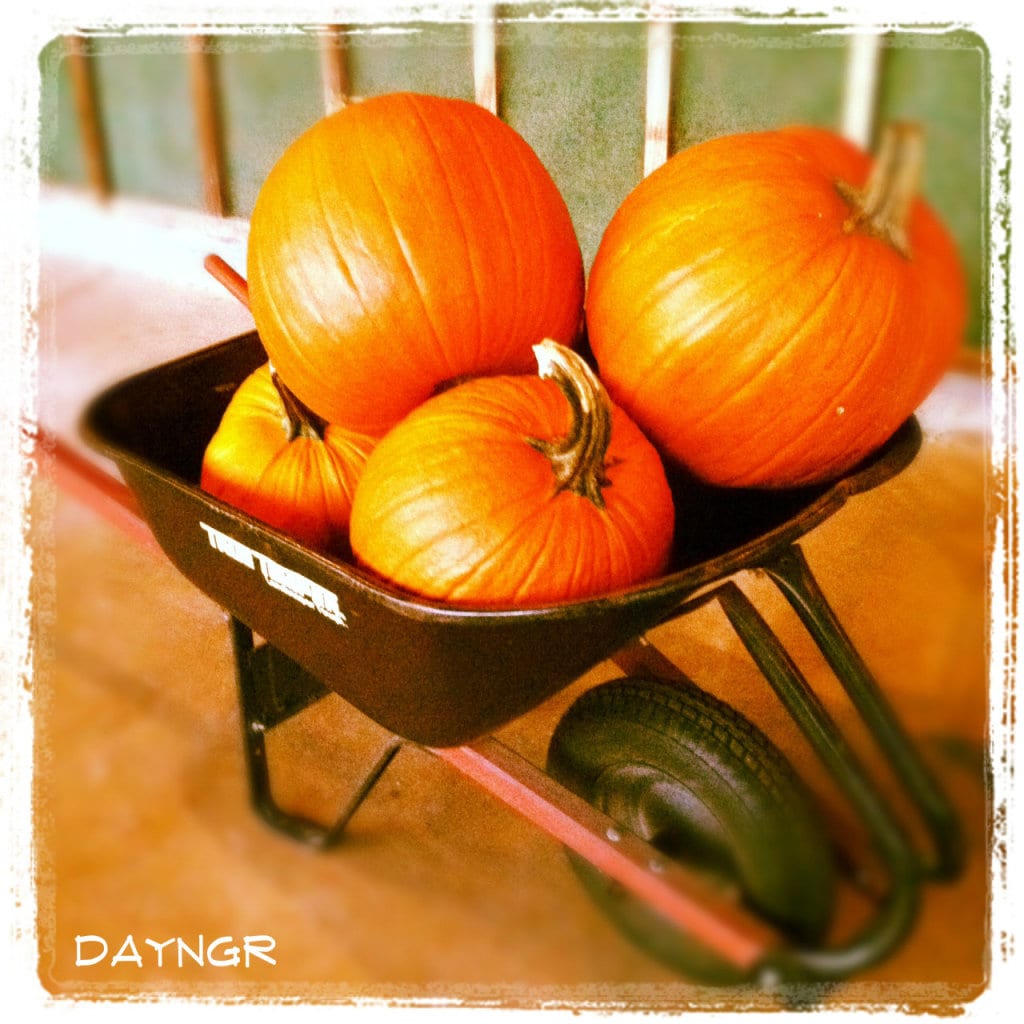 I'd heard about Mike's Farm and Country Store while researching family-friendly things I could do with the kids. I decided to surprise them with a special trip to Mike's Farm shortly before Halloween. It seemed like the perfect place to have a little Fall fun. The kids and I had never been on a hayride together, and we'd never picked pumpkins from a real pumpkin patch, so it was great fun to experience this together and share these extraordinary firsts.
Halloween Front Porch Decor
As you can see, we picked some great pumpkins! The biggest one was my son's. Not bad for his very first pumpkin pick ever! Boy, was it heavy. We did a great job and proudly displayed them on our front porch when we decorated for fall. The best part of all, we've made some great memories in our new home and our new hometown along North Carolina's Crystal Coast.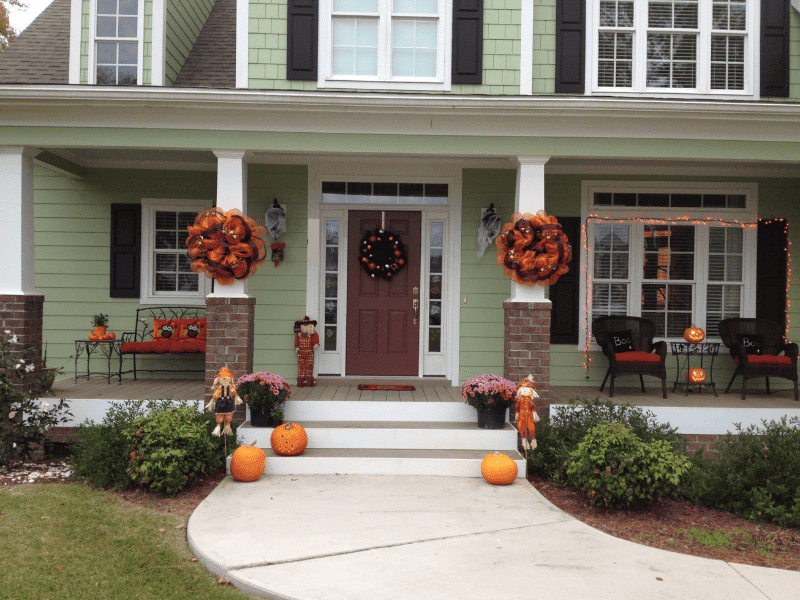 Mike's Farm and Country Store is located right outside Jacksonville, NC., not far from (OAJ) Albert J. Ellis Airport. We had a great time, and we're sure you will too! If you visit, comment and let me know what you think. Enjoy!
Mike's Farm and Country Store
1600 Haw Branch Road
Beulaville, N.C. 28518
Telephone: (910) 324-3422
Toll-Free: 888-820-FARM
Have you ever gone pumpkin picking at a working farm? Have you visited Mike's Farm? Let me know in the comments. I love hearing from my readers.